Weekly Blocks ~ A Planning Tool
September 20, 2010
Last week we resumed our morning school routine after taking three weeks off at the end of summer school. During summer, my goal was to stick to a light schedule that would, at bare minimum, keep up the kid's basic math proficiency and writing skills. With a new season upon us we're adding a few additional elements to our academic work as well as trying some different household routines. All of which calls for a shift in our schedule.
The challenge I'm facing in making a weekly schedule is that our family's current life season requires flexibility. But I think I've come up with a way to have a weekly plan and still be flexible at the same time. I call it block planning and no doubt this isn't a new organizational tool but it is a change in home management for me.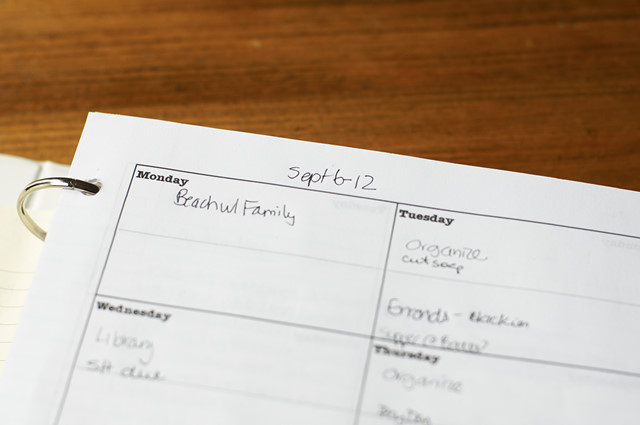 Here's how it works:
1. Identify Anchor Activities
In our home there are certain activities that happen everyday, at nearly the same time. These being meals - preparing, eating and clean up.
On weekdays there are a couple other fixed activities - my morning quiet time, after breakfast chores, my one hour writing time after lunch and some kind of family time after supper. End of the day clean up, done by the kids in late afternoon is somewhat fixed but not always necessary. (You can read more how I manage house cleaning & laundry at Homemaking and Homeschooling).
In between those anchors is when everything else can happen. School, errands/groceries, playdates, house projects, bills & deskwork, farm trips and more.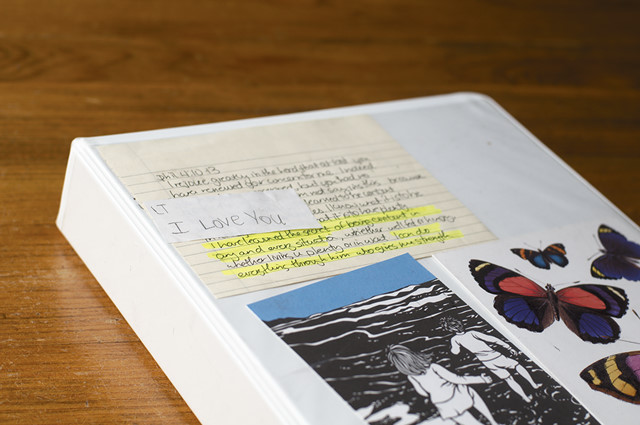 My home/life management binder with inspirational cover art and quotes
At this point I want to say that when I had babies and toddlers (Celine was 3 1/2 when my third baby was born) the basic activities of meals, chores, naps (I napped almost every day for years) and some outdoor exercise with the kids was pretty much all that happened during the day. Weekly activities included playdates (for my sanity) and some errands. I grocery shopped at night and caught creative time in little bits here and there, mostly after the kid's bedtime. I feel it's important to share this since some of you are raising littles and at that stage in my life I did not even attempt to schedule my days the way I do with a 7, 9 & 11 year old.
However, even if you are in those baby raising stages I think you might be able to apply this idea of flexible blocks to your time management.
2. Identify Blocks of Time
After planning for daily anchoring activities and accounting for transition time (ie: getting out the door is not a one minute thing, even with older kids) there is really only two hours left each morning and afternoon to get everything else done. This seems like such a small amount of time "to do everything else" but in truth I spend a lot of time in the kitchen and there is no way around that.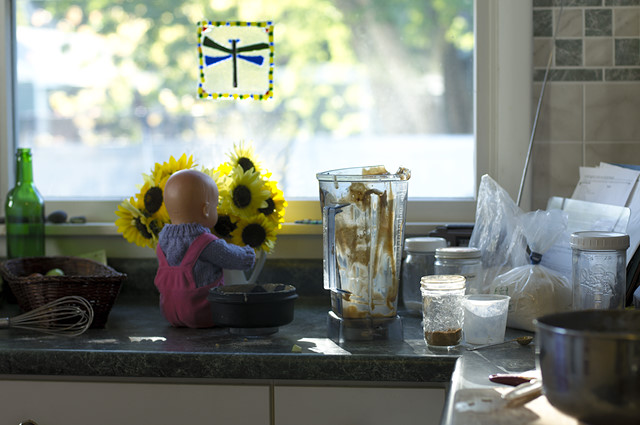 In truth, two hours is only accurate on an especially everything-works-like-clockwork day (which doesn't happen often). One and a half hours is more realistic. I've defined this 1.5 - 2 hour window as one block. With five days a week that's 10 blocks.
3. Determine Block Activities
Next, I made a list of our weekday goals and activities (school, errands, outings and projects) keeping in mind that I had 1.5 - 2 hour block segments to work with. I assigned block values to the activities. For example:
Morning school - one whole block, planned for 3 days/week (3 blocks)
Farm pick up - one block/week (a fixed afernoon)
Errands/groceries - 1/2 or whole block
Activity with friends - one whole block, etc...
I purposefully limited this list of tasks to less than 10 block segments. Life happens and I don't want to schedule every moment of every day.
This is where the flexibility of this planning comes in. The activities are given a block value (one full block or half) but the blocks themselves are not assigned to specific days until the beginning of each new week. And depending on the unexpected needs of the week I can juggle the blocks around but still feel like I am accomplishing what needs to be done.
4. Plan the Week
At the beginning of each week I look at our monthly calendar and make note of any appointments. Ie:  Last week the girls had hair cuts on Wednesday afternoon so I scheduled errands around that time.
The rest of the blocks I schedule around these fixed ones (I keep appointments to a minimum) and then plan specific activities for the open ended blocks like projects. Week by week the plan is a bit different. But overall I'm still using our days wisely to accomplish family priorities.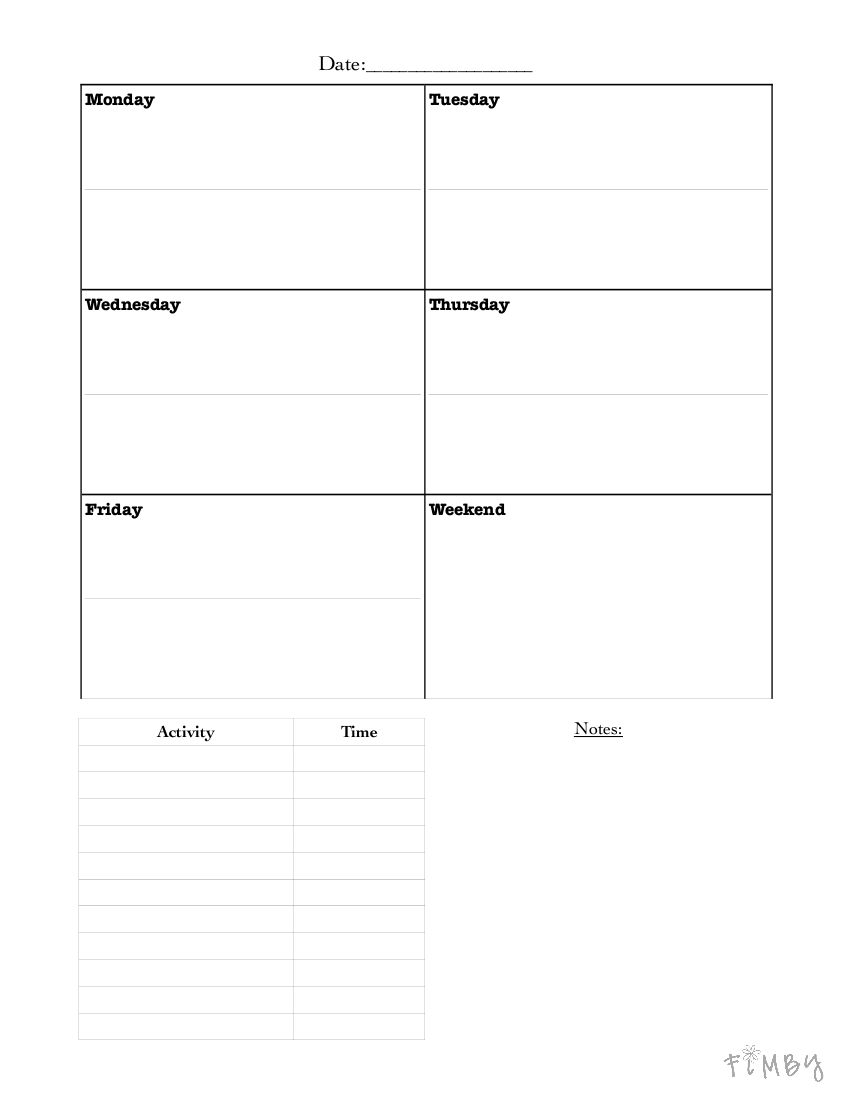 Click image to view larger or download
This method allows me freedom and accountability. It makes it easier to say both yes and no when necessary. If you think you might like to try this organizational tool please feel free to download a copy for yourself.
5. Fill in the Days
This week-at-a-glance sheet doesn't give me enough room to write down daily to-do's so I made up my own daily docket, as inspired by Simple Mom.
My daily to-do sheet has just the right amount of space so I'm not too overambitious in writing lists of what I think I can accomplish. I write down only one or two priorities and these usually correspond to the blocks planned for that day.
I thought these ideas might be helpful to some of you home managers. This planning technique has been useful for me.  
How do you make a weekly plan that allows for flexibility? 
PS. I know when written like this my days can look deceivingly sane and simple. If only that were always the case! I decided to journal last Wednesday's comings and goings. This daily snapshot will be my next post and if nothing else it will show that even well planned days can go hay-wire.
Filed Under
Resource Library
You can subscribe to comments on this article using this form.
If you have already commented on this article, you do not need to do this, as you were automatically subscribed.