Vanilla Extract ~ An easy handmade gift
November 13, 2009
Vanilla extract is a very easy homemade gift to make someone (or someones) for the holidays. It's just as easy to make a large quantity to be given to many recipients as it is to make a small batch.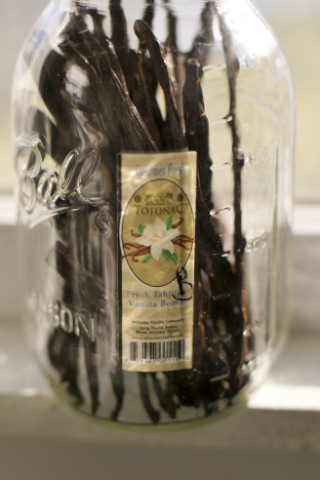 The photos below show a potato vodka. I am not partial to that brand, it just happened to be the cheapest non-grain alcohol available (some people are sensitive to grain alcohols).
Supplies Needed
Vanilla beans 
I buy mine at Arizona Vanilla Company but I've heard good things about Organic Vanilla Bean Company. I may try them next time around. My current batch is made with Tahitian Grade B but I'm not sure what the official "best bean" is for extract.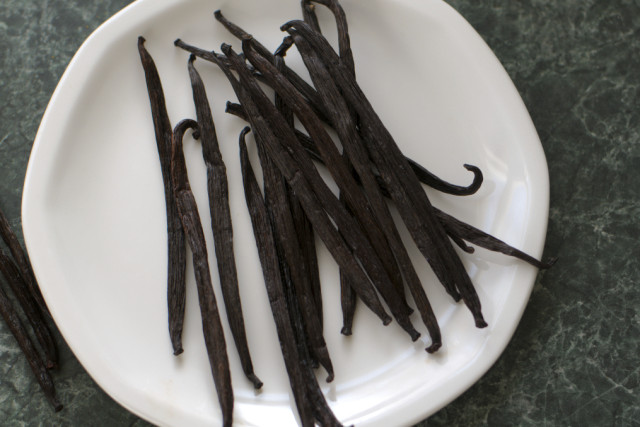 Alcohol
Like I mentioned already I am using potato vodka. If you don't need to worry about grains you can use whatever vodka you want. I think a rum or other alcohol would produce a very good flavor as well.
Jars
I'm using an old wine bottle to make my extract. I think a mason jar would work fine. If you are giving this for gifts you will want to collect little jars to pour the final product into for giving away.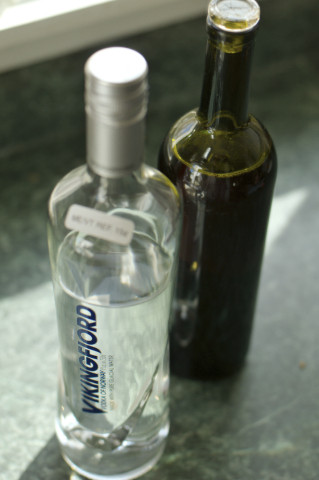 Directions
The recipe for making vanilla extract that I followed calls for 1 oz of beans for every cup of alcohol. I used approximately 4 oz of vanilla beans and 3 cups of vodka for a stronger flavor.
Measure ingredients.
Chop beans and add to jar or bottle.
Add alcohol and shake.
Cap and shake every day. Infuse for at least 6 weeks, preferably 2 months or even longer. I keep mine in the cupboard, I think it's better out of the light but I could be wrong on this.
To bottle for gifts: use a strainer to separate extract from vanilla pulp. Add a piece of vanilla to bottles for extra flavor and presentation. For my own use I just keep the vanilla beans in there and add them where appropriate to whatever I'm using vanilla extract for.
If you get on this right away you could give these for Christmas gifts or maybe New Year's Gift - I've given those before! 
Filed Under
Resource Library
You can subscribe to comments on this article using this form.
If you have already commented on this article, you do not need to do this, as you were automatically subscribed.