Utah and The Great Basin ~ We were here
July 20, 2017
After leaving Durango our destination was the Sierra Nevadas and to get there we had to drive through Utah and then Nevada. We had to cross the Great Basin.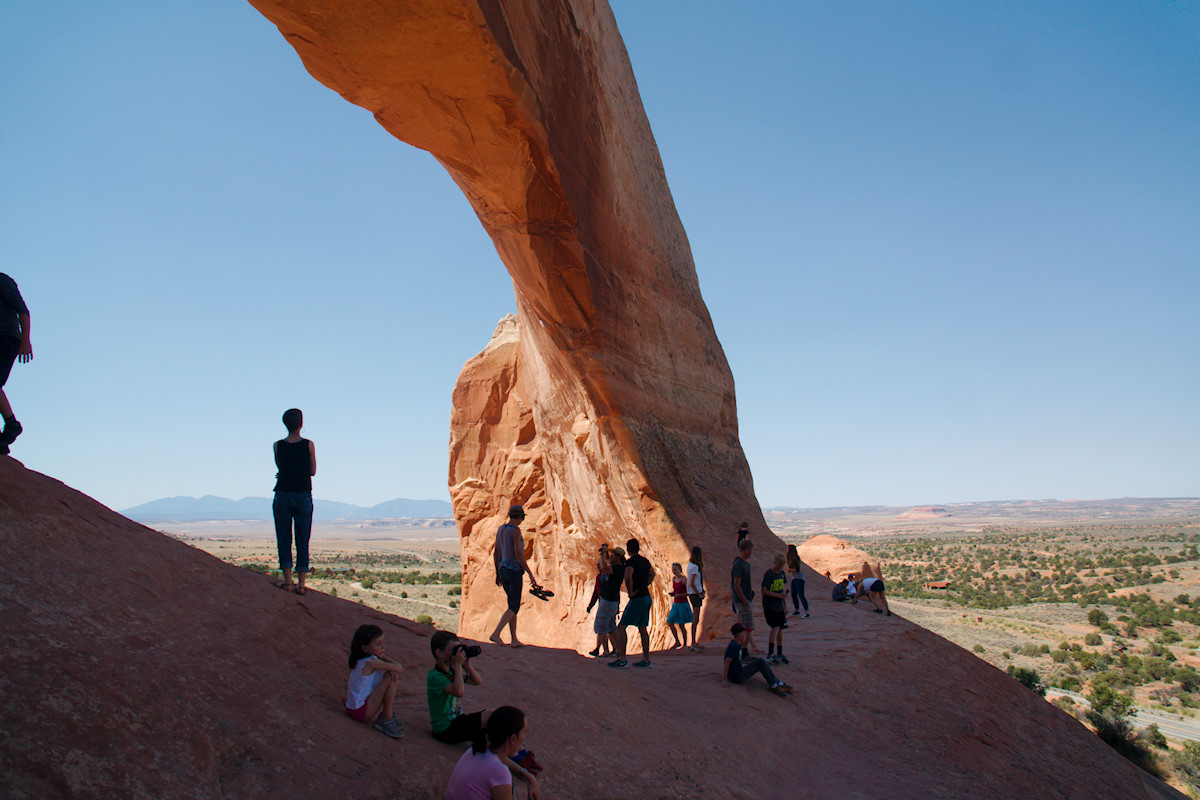 Utah was unexpectedly amazing. I don't know why I wasn't expecting it to be so beautiful. I've seen many pictures of Utah on the blog Road it Up, which is the story of Catherine, J.F., and their three daughters as they live on the road in their large bus, exploring the western Rockies. They've spent a lot of time in Utah doing what they love - rock climbing and mountain biking. I've seen the photos, but still, I was unprepared.
We entered Utah in the south east; where Utah, Arizona, New Mexico and Colorado meet in a perfect four quadrant corner, four corners it's called. We opted for expediency, to travel north from this entry point, up to Moab and then catch the 70 west before jagging over to the 50, America's Loneliest Road, which would take us almost all the way to Reno.
We didn't visit Zion or any of the other iconic national parks on our drive through, but the drive to Moab and then out on the Great Basin was spectacular. I imagine it's been the same for many travellers. Awe inspiring.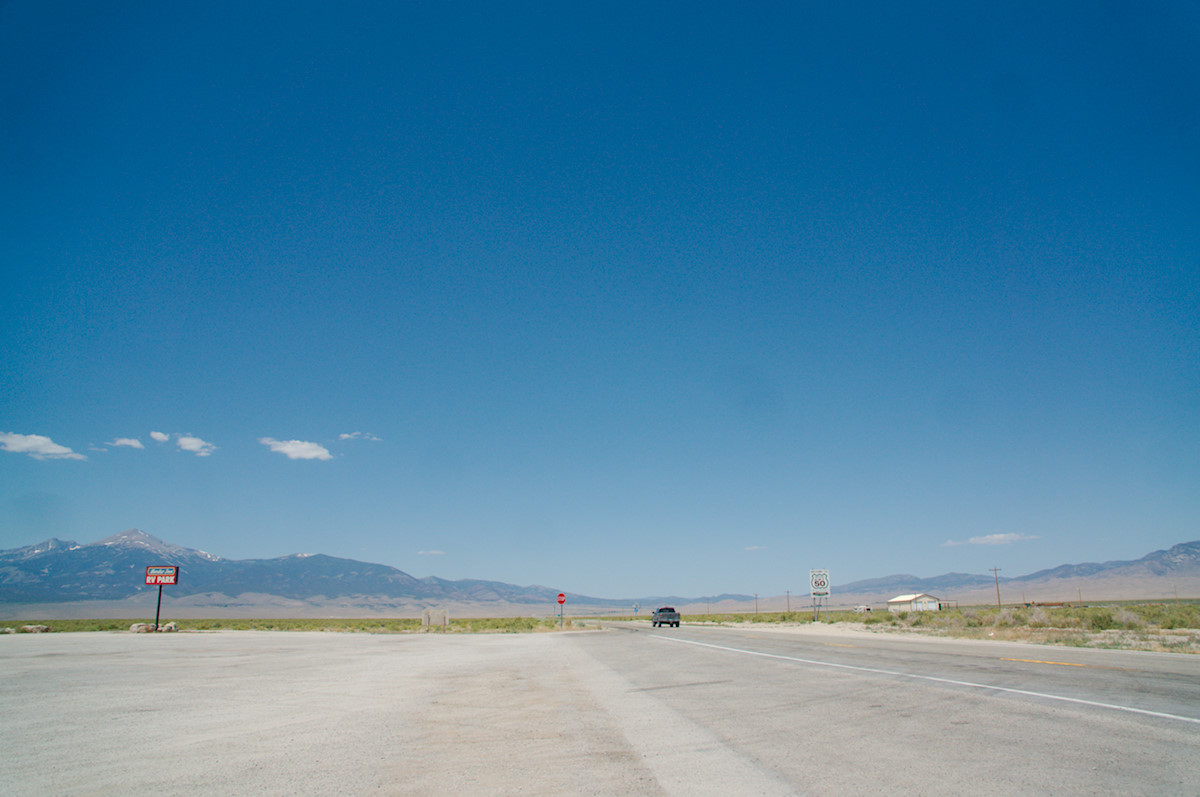 It's hard to express Utah in complete sentences. I've tried now for a couple paragraphs, writing, editing, deleting. I can't do it, so here are my sensory observations: layers of colored rock, shimmering heat waves, red rocks against infinite blue sky; the air, hot, dry and fragrant with the smell of sagebrush; unexpected vistas opening into dry canyons.
My only other visit to Utah was six years ago and on that trip we stayed in the Salt Lake City area. I love Salt Lake City and the Wasatch Mountain range just to the east. But we didn't venture far south on that trip. We didn't see the red rocks, nor did we truly experience "The Great Basin".
As we've been driving on this trip, first through the plains, then through mountain passes and valleys, through the high desert - going west - on a schedule and with a destination in mind, I didn't have time to do much reading or research about what we were driving through. My main concerns were making timely stops at gas stations, planning the day's food, thinking about where we'd stop for the night and also losing (finding?) myself in audio books and podcasts to pass the time.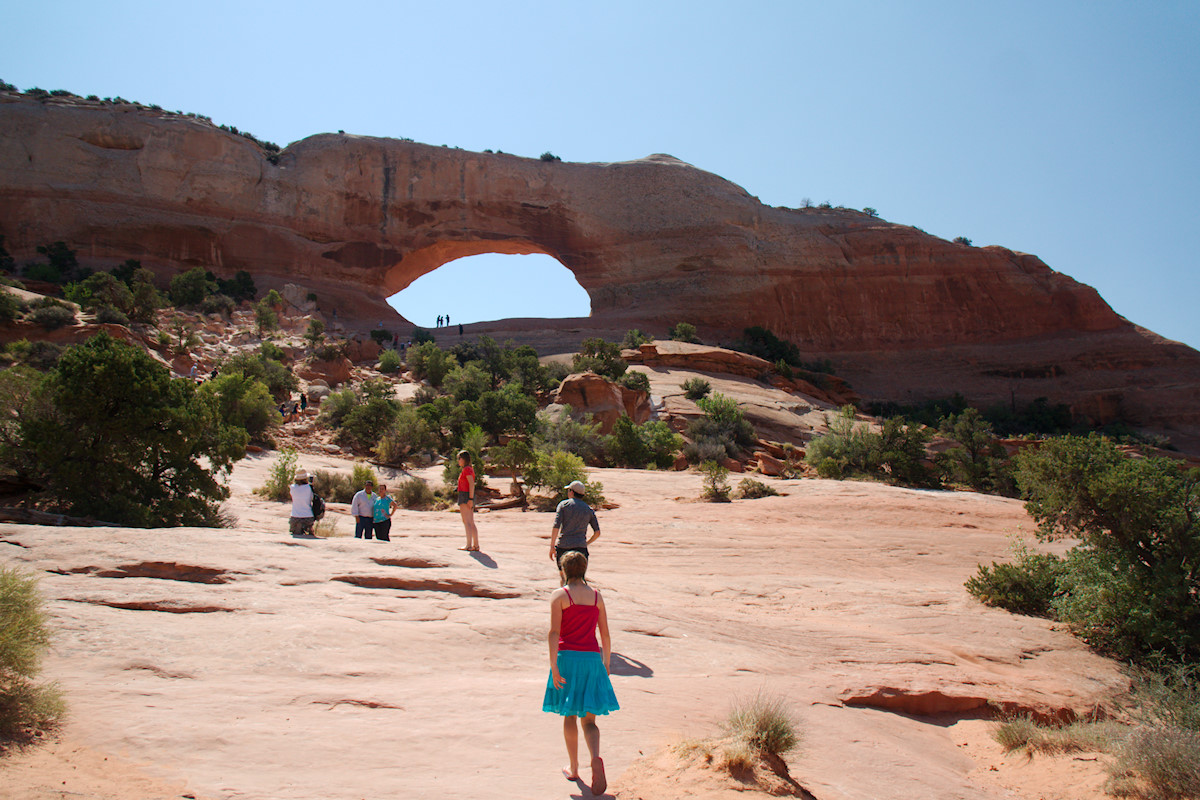 Driving hundreds of miles in the Northeast and the Plains, the surroundings were the backdrop to our journey. These were places we drove through to get somewhere else. Until we hit the Rockies and then Utah. Then our surroundings became a destination, something that called us to stop and take notice. Pay attention.
We only experienced Utah for a day and night, it was a state we were going through, not visiting, but in that short time it grabbed my attention and imagination in a way that other places on this journey have not.
On the drive north to Moab we stopped at Wilson's Arch. It was an unexpected visit, I didn't know there would be something so beautiful just on the side of the road like that.
We pulled over, climbed up, and scrambled around with the forty or so other tourists up there. In awe of this place. The landscape indomitable and beautiful.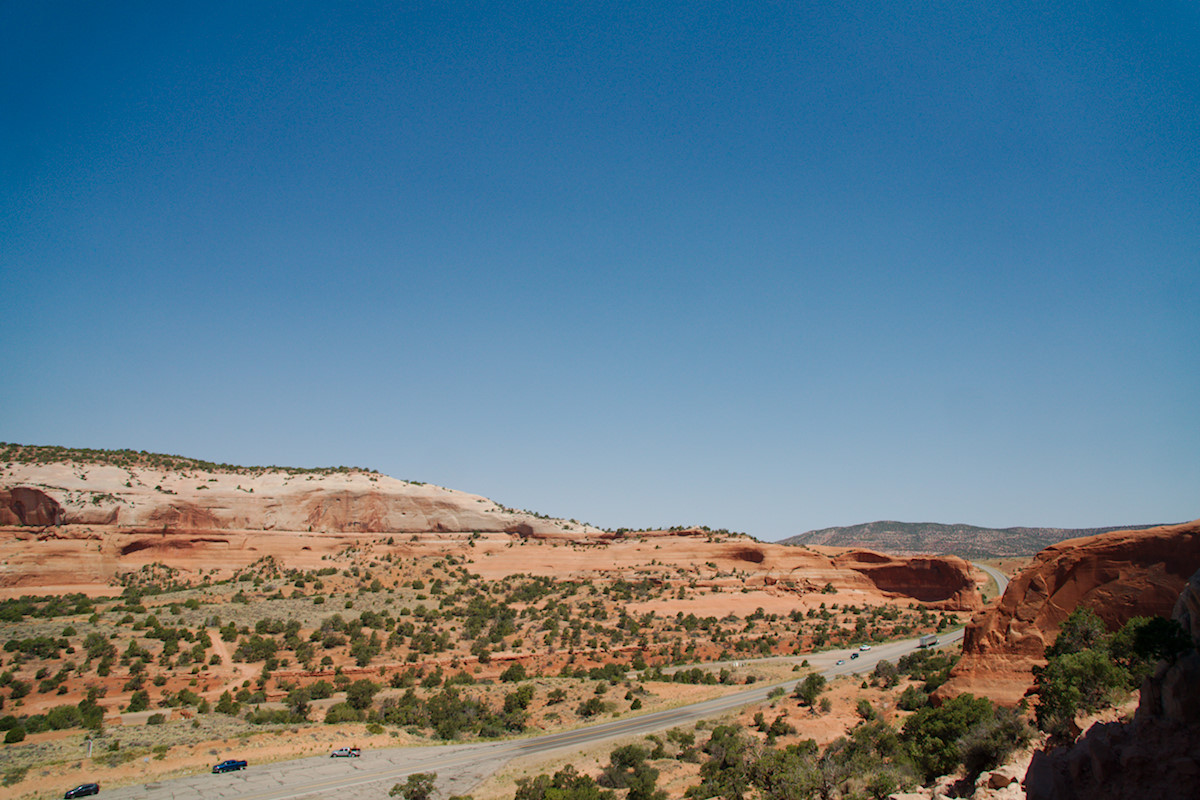 As we started our short, but steep descent back to the car I started to cry. I was overwhelmed by the beauty and my heart was full of gratitude that I could experience this - Wilson's Arch, a trip with my teenagers, Utah, all of it.
After arriving in Berkeley last week and having time to collect myself and not constantly be in motion - driving, hiking, backpacking, visiting - I have been reflecting on our drive through the desert.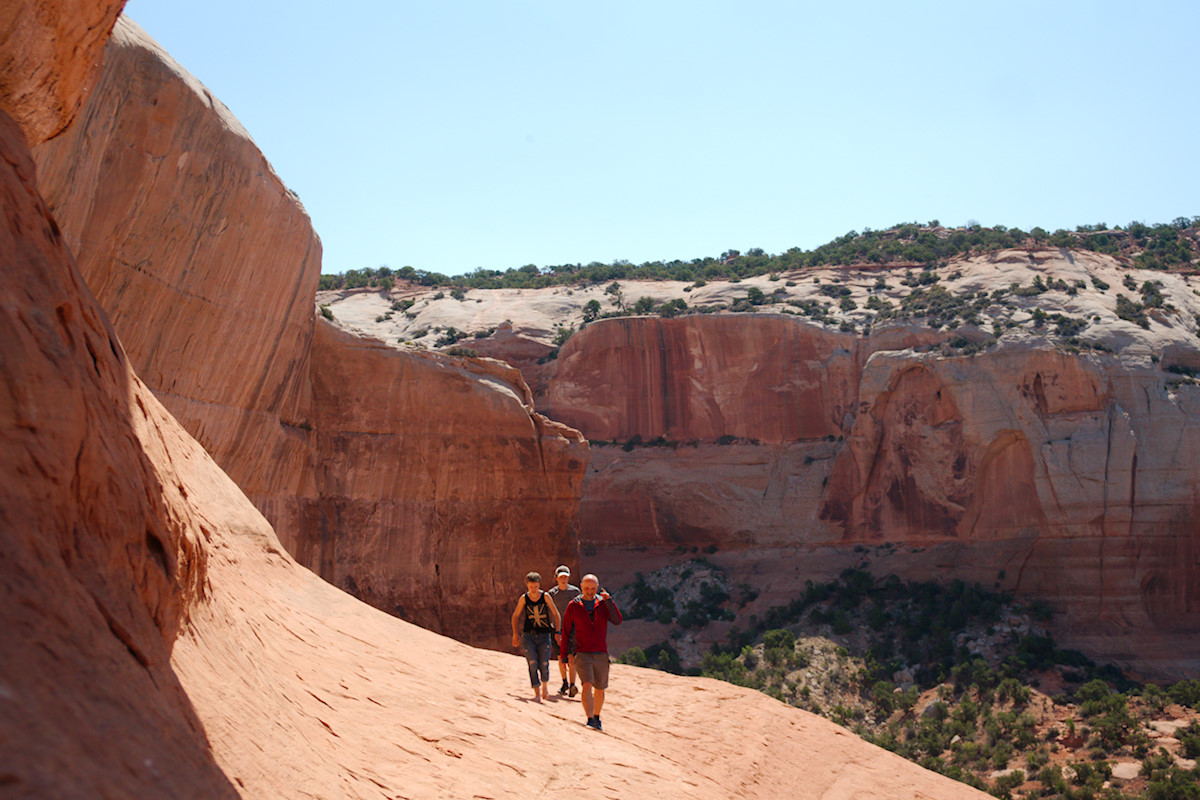 I have been reading thoughtful essays on western living and writing by the classic American writer Wallace Stegner, and the historical account of the harrowing (and horrific) Donner party crossing of the Sierra Nevadas in the mid 19th century.
Having arrived in California, our destination and the state of hope and opportunity for so many migrations, if I hadn't already read Steinbeck's Grapes of Wrath and East of Eden, now would be the time to do so.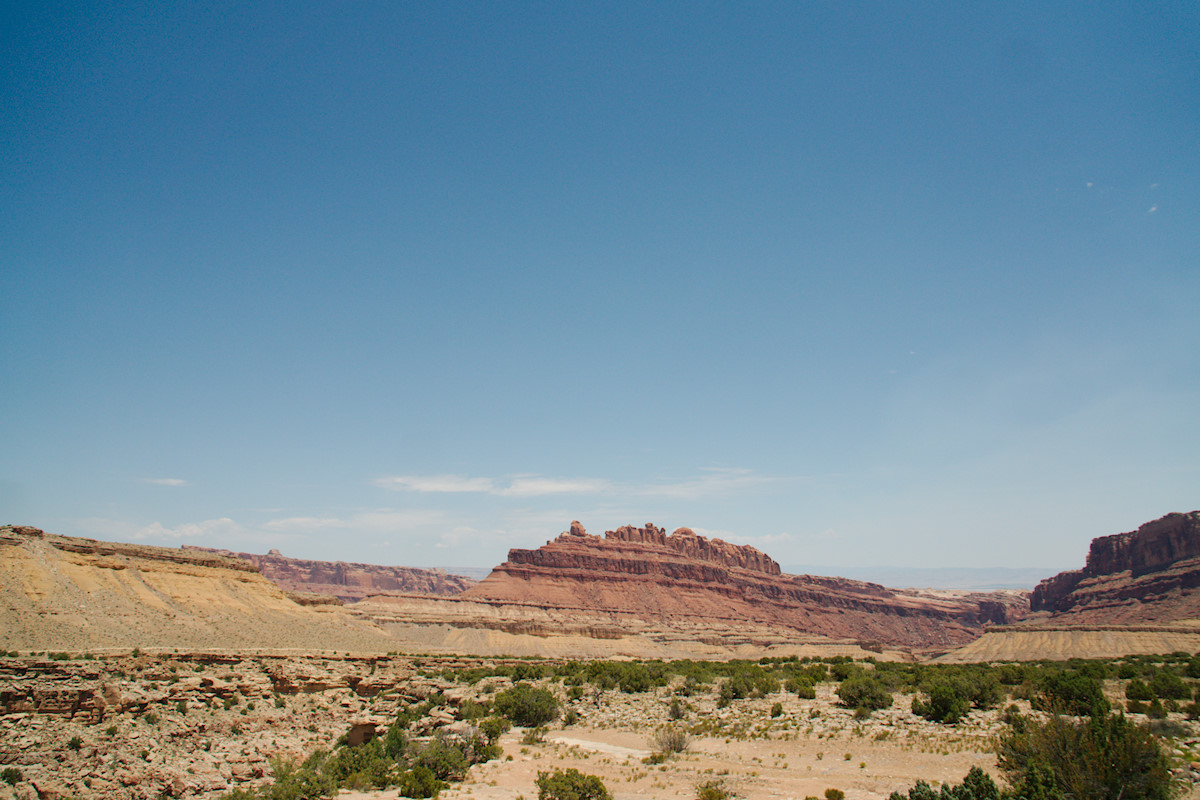 In my reflection, reading and subsequent research to answer "what was ___? where is ___? how come ___?", I am learning about the places we have traveled through. I am scratching the surface of geography, history, culture and place.
This was how I found out there was a name for that desolate region covering most of Utah and almost all of Nevada, those interminable mountain passes and arid, mirage-filled valleys between.
This is the Great Basin.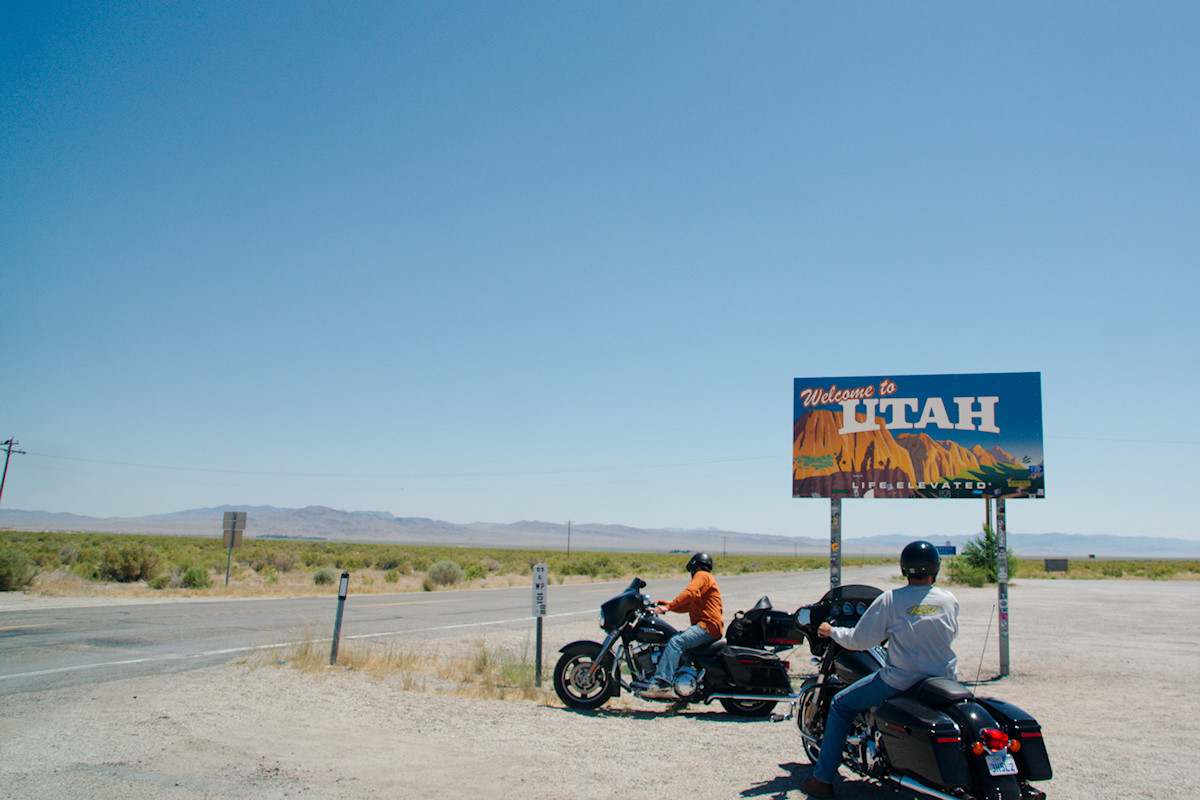 While driving through the Great Basin I couldn't help but think about all the others that have gone before me on this path, especially those without cars, air conditioning, and grocery stores. People came through here, on foot, on horseback, in wagons.
I am fascinated by stories of migration (and belonging, identity, and place) and the journeys that brave souls will make to seek a new life, a better life, a new future.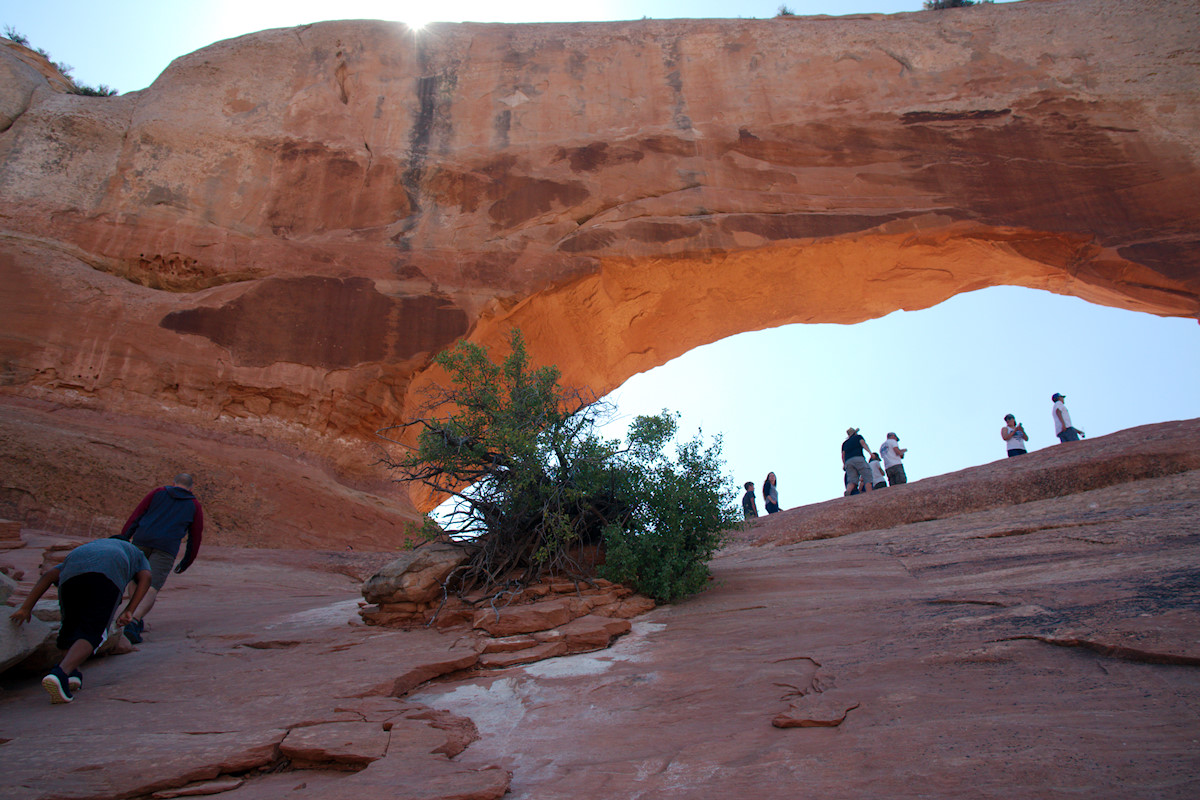 We stay and we root. And we move to new places. We build communities, here and there.
I think about the history of the areas we've traveled through. I think about the people living in the towns and the countryside, now and then. What brought them here? Why did they come? Why do they stay?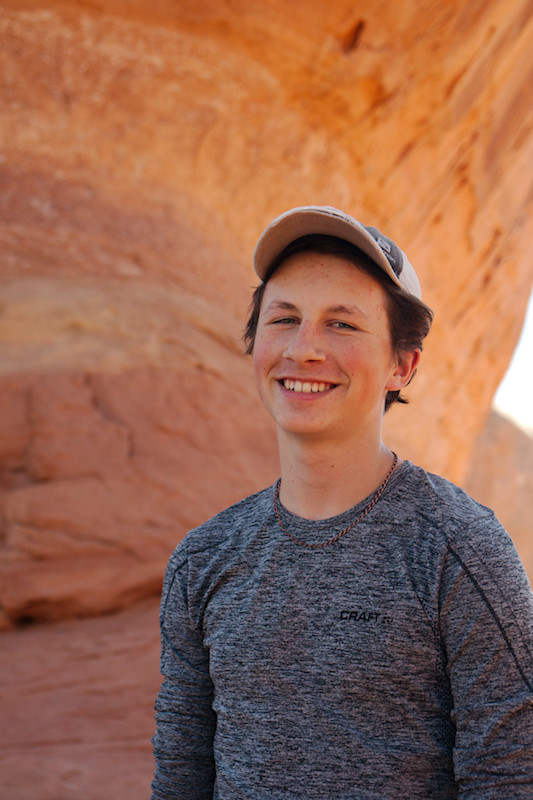 I think about being in a place wholly foreign to me, like the southeast corner of Utah, that draws me in with its stark beauty.
I think about my small place in the world. My small holding.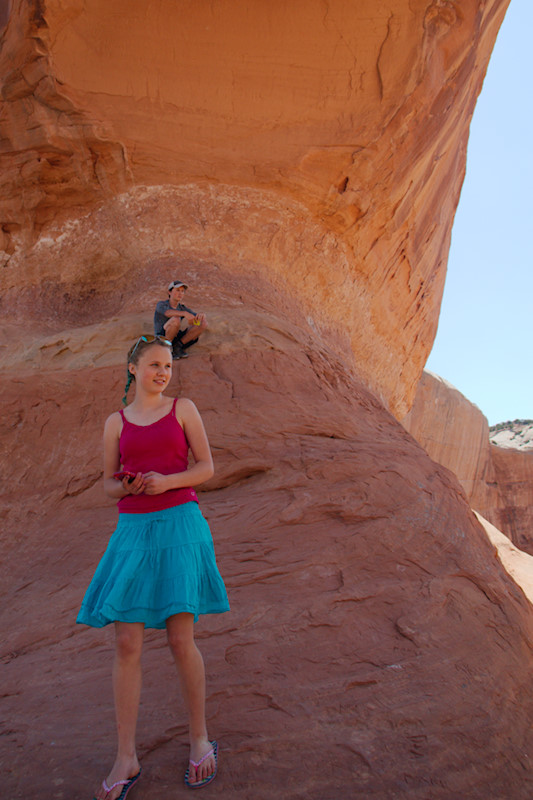 Humans need other humans, it's the story of our most intimate and universal existence. Just as those settlers could not have crossed the Great Basin on their own, we cannot live independently. Our dependence is different in this current age, we depend on the movements and markets, collaborations and connections in a global context, but still we depend.
There is something about the beauty and force of nature, of those red rocks and blue sky that says, I depend on no one. I simply am.
Nothing is permanent in geologic time. Change does happen and humans seem to be hell-bent (maybe hell is living on a destroyed planet?) on violating the ground on which we stand, the earth from which we eat, and the air we need to breath. But even with our tinkering and toxins, these rocks have a permanence that my physical being does not.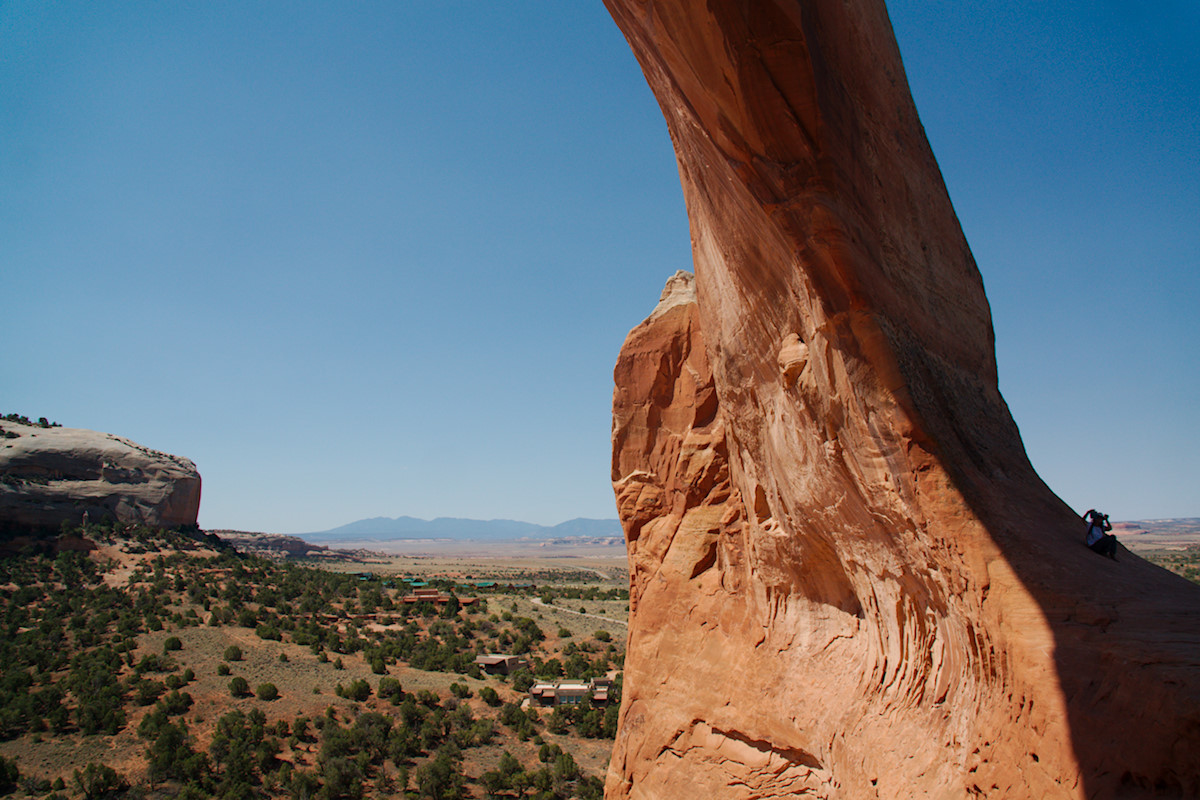 I am a small thing, under a big sky. And the only truth that gives me heft, that ties me down in some small importance, is my belonging in an intimate and universal web of relationship.
This landscape makes me think about my mortality. The passing of years in my life, my children's lives, my parents. It's a reckoning, to be so insignificant in the universal, so vital in the intimate. Just like those settlers all those years ago, many of whom died while crossing these expanses. All of whom died, eventually.
This is not something that my oh-so-human heart and mind can hold in consciousness for long stretches of time, but it is the truth underneath the surface of our existence that is sometimes exposed, like layers of red rock, for contemplation in the infinite blue sky. It is the truth of the desert, the mountain peaks, swift flowing rivers, and the relentless surf at the edge of the continent. Our insignificance, our dependence.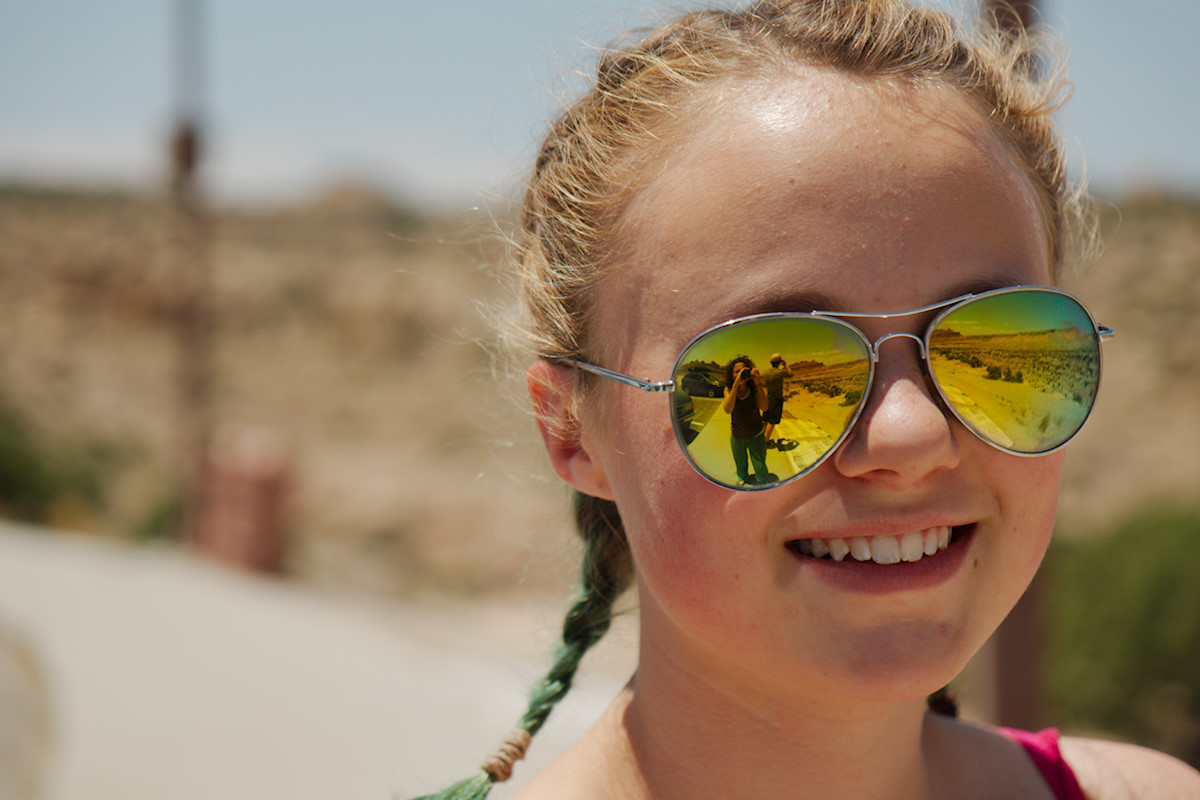 Maybe that is why I cried at Wilson's Arch, right there in that aperture of blue, surrounded as I was by other eager tourists and travelers. It was not a private moment as the tears started streaming down my face. A release of emotions in response to the beauty of that infinite sky and the keen awareness of my own finite nature.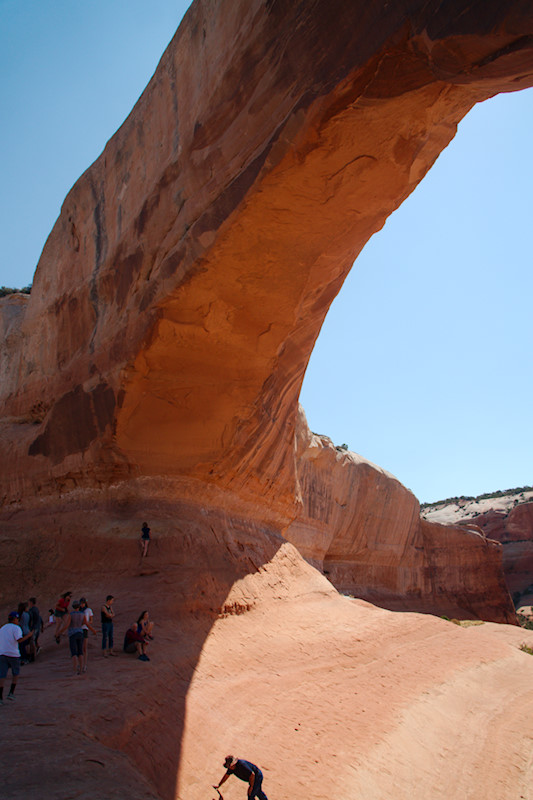 So fragile, this flesh, blood and bone. And then equal to that sense of overwhelm and loss (of inflated self-importance?), the gratitude for having someone with which to share this existence, this awareness, both the strangers and my dear and most precious family as witnesses also, to this moment and this place.
We were here.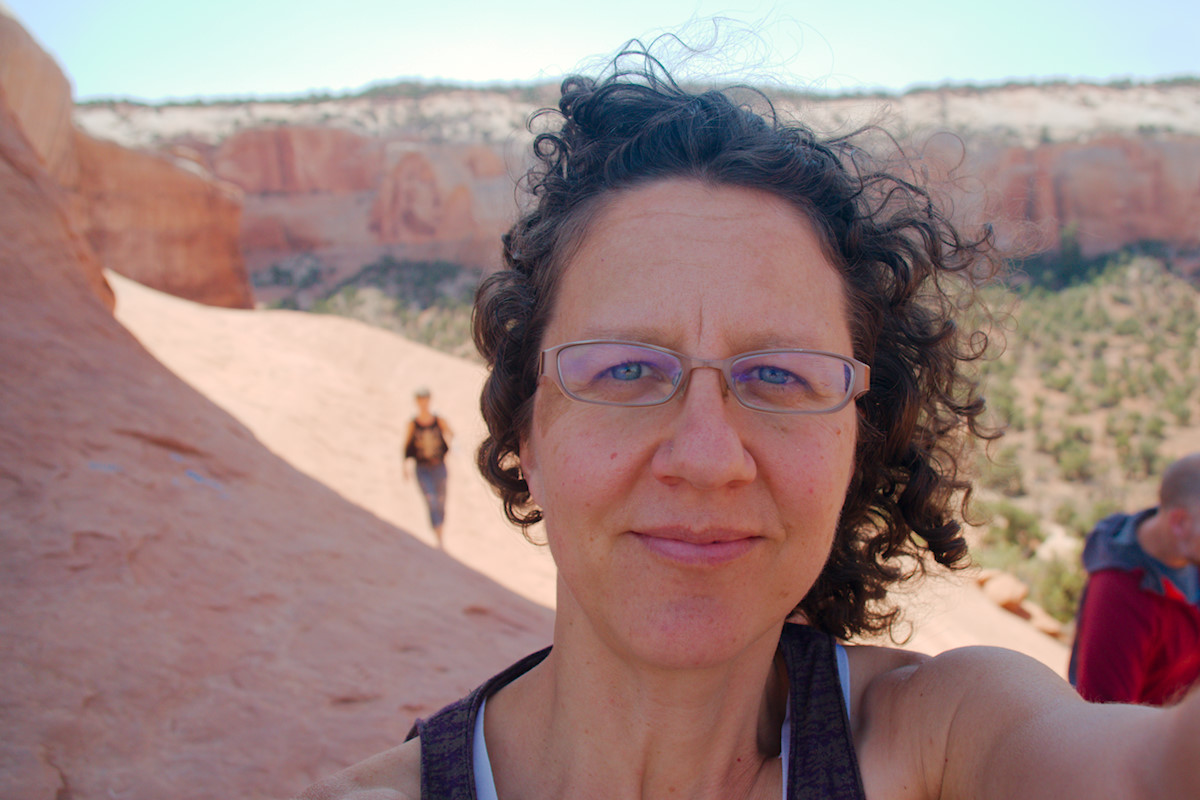 It was a grounded worship, the insignificance (and therefore prostrate posture of the heart) one feels in the face of glory and awe outside oneself. And the only response that makes sense after such an encounter, a lateral movement of goodwill and love to those around me. Fellow sojourners.
Even the strangers looked beautiful. Huffing and puffing as they scrambled up the smooth red rocks, iPhones at the ready.
Renee Tougas participates in affiliate marketing, including the Amazon Services LLC Associates Program. Whenever you buy something on Amazon from a link you clicked here, I get a (very) small percentage of that sale. See disclosure for further explanation.
Filed Under
Part of Series
Resource Library
You can subscribe to comments on this article using this form.
If you have already commented on this article, you do not need to do this, as you were automatically subscribed.