The Road to Durango
July 17, 2017
After five fairly hectic days in Colorado Springs we drove to Durango to stay for two nights.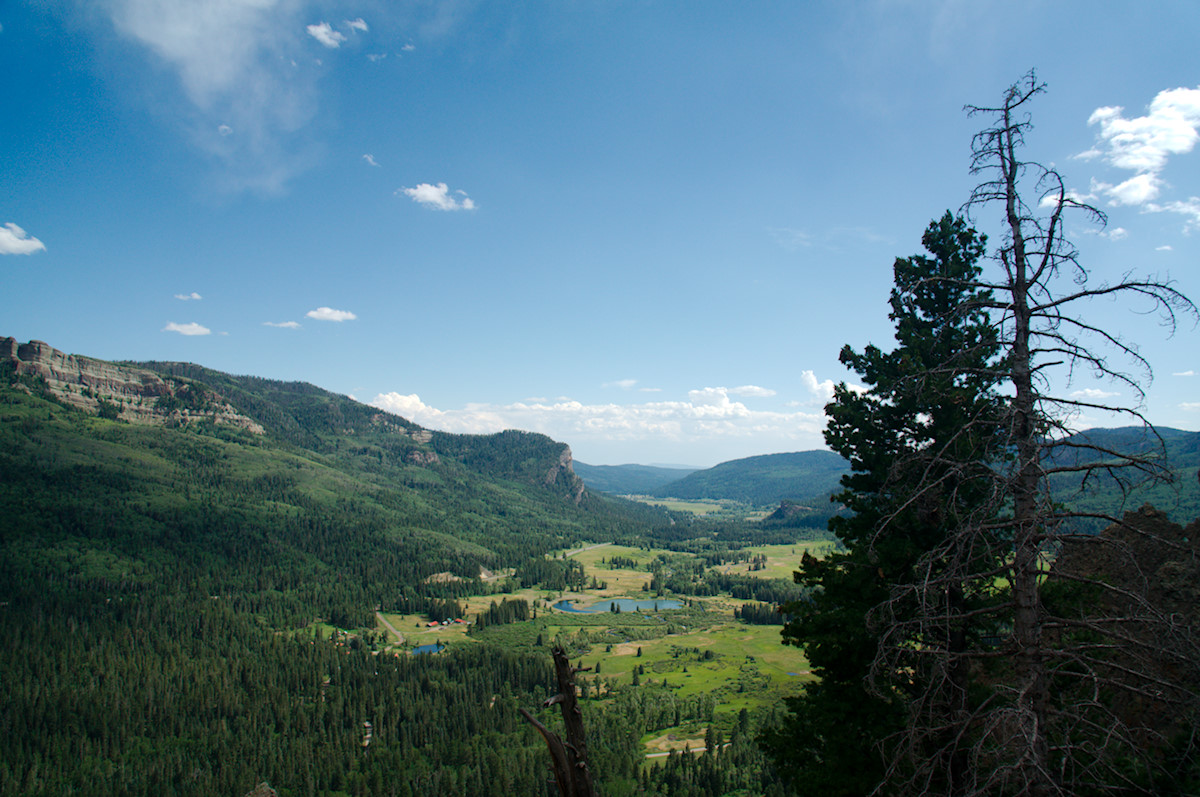 The drive from Colorado Springs to Durango was beautiful and worthy of a post in its own right. The view from Wolf Creek Pass was especially awe-inspiring.
How did we end up in Colorado Springs? Durango? Or for that matter Berkeley, where I am now writing this post. The backbone of our trip itinerary was determined by the locations of people we knew people and if those people were willing/able to host us.
Like a lot of people, I want to be independent. I don't want to rely on other people. I don't know why this is exactly. Humans need each other, on so many levels. But I don't want to impose or be a burden on people.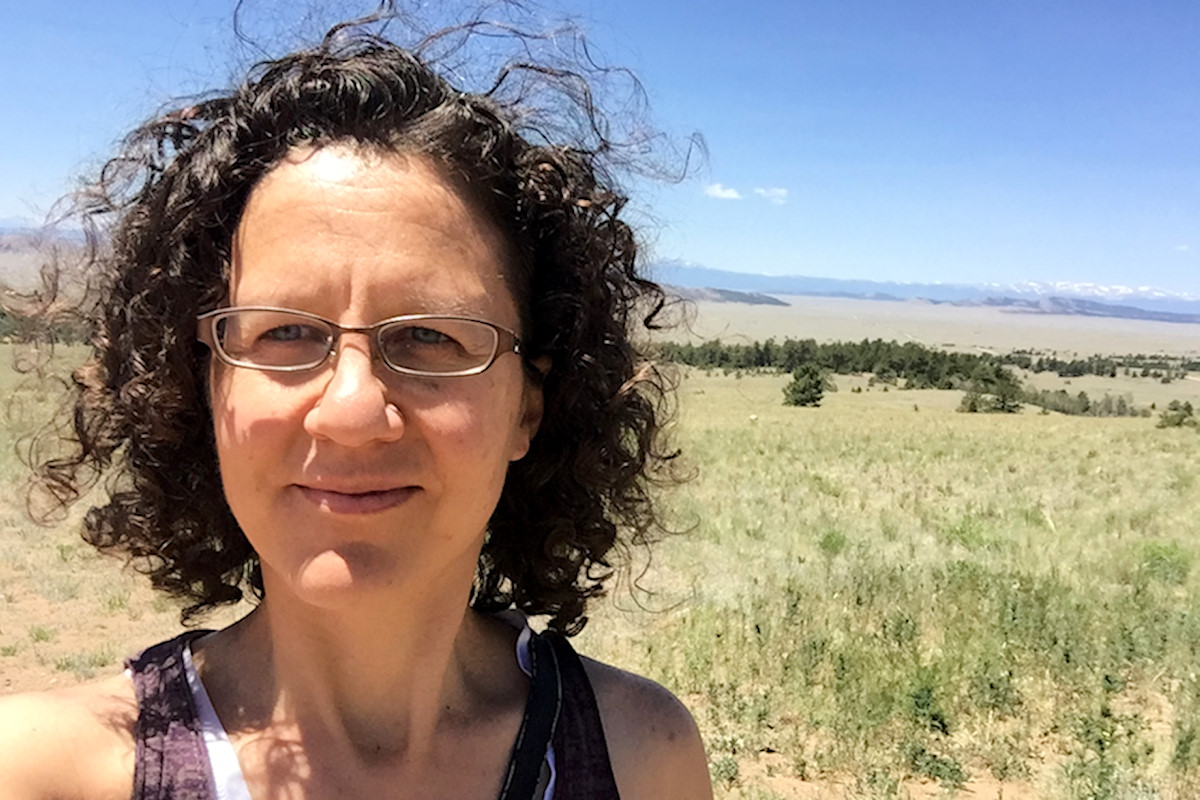 It's important for me to not be a taker but a giver, or at least have some reasonable balance of both give and take in my relationships with other people. I don't even like the sound of "give and take", the take sounds so aggressive and greedy. I prefer the word sharing.
In our travels we have depended on other people sharing things with us. Sharing floor space and a roof over our heads, but also intangibles like knowledge and local wisdom. Accepting this gift from other people could feel awkward for me, but because I'm currently sharing my apartment, my whole home and all its belongings (at some risk), with friends of friends and people I've never met, the karma feels about right.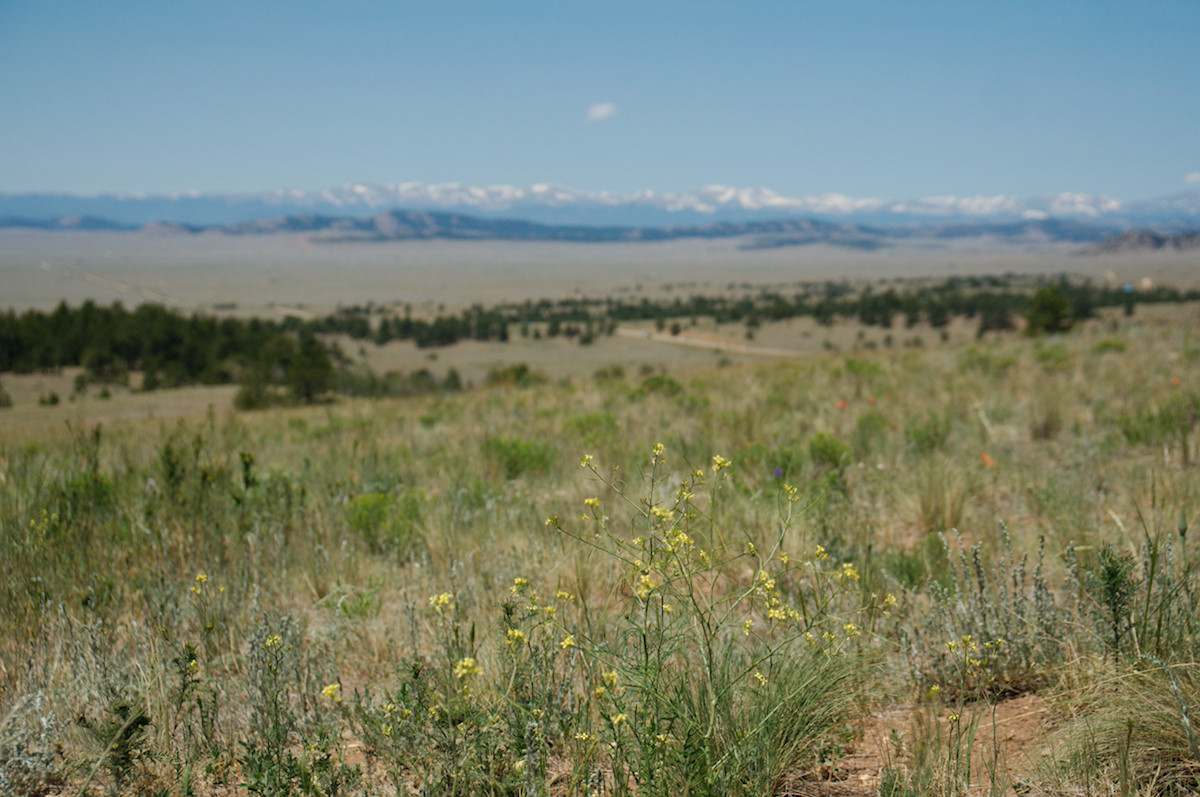 How do we find people willing to share their space with us? Willing to share themselves? We ask.
And so it is that we asked Will and Janet if we could spend a couple nights at their home in Durango, Colorado.
Damien has known Will online for years. They both wrote reviews at one time for Backpacking Light. Will was a Senior Editor for BPL and is an experienced ultralight backpacker who currently writes comprehensive gear reviews on his own blog.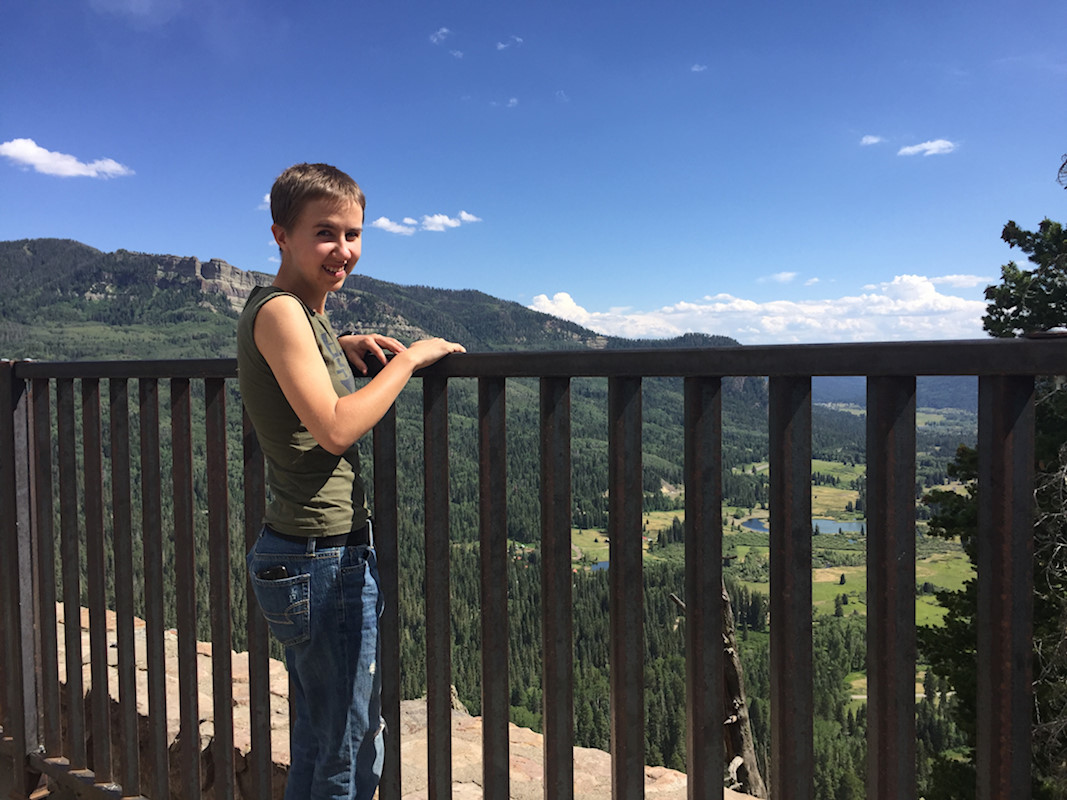 Will is retired from a career with the USDA forest service and carries a wealth of knowledge from years of study and field work, he's also married to Janet (a retired occupational therapist) and they've done a lot of adventures and hikes together, and all of this inspires Damien. The backpacking knowledge and experience, the partnership and adventuring in marriage. Meeting Will and Janet was like meeting mentors (they didn't know how much Damien has esteemed and been inspired by them).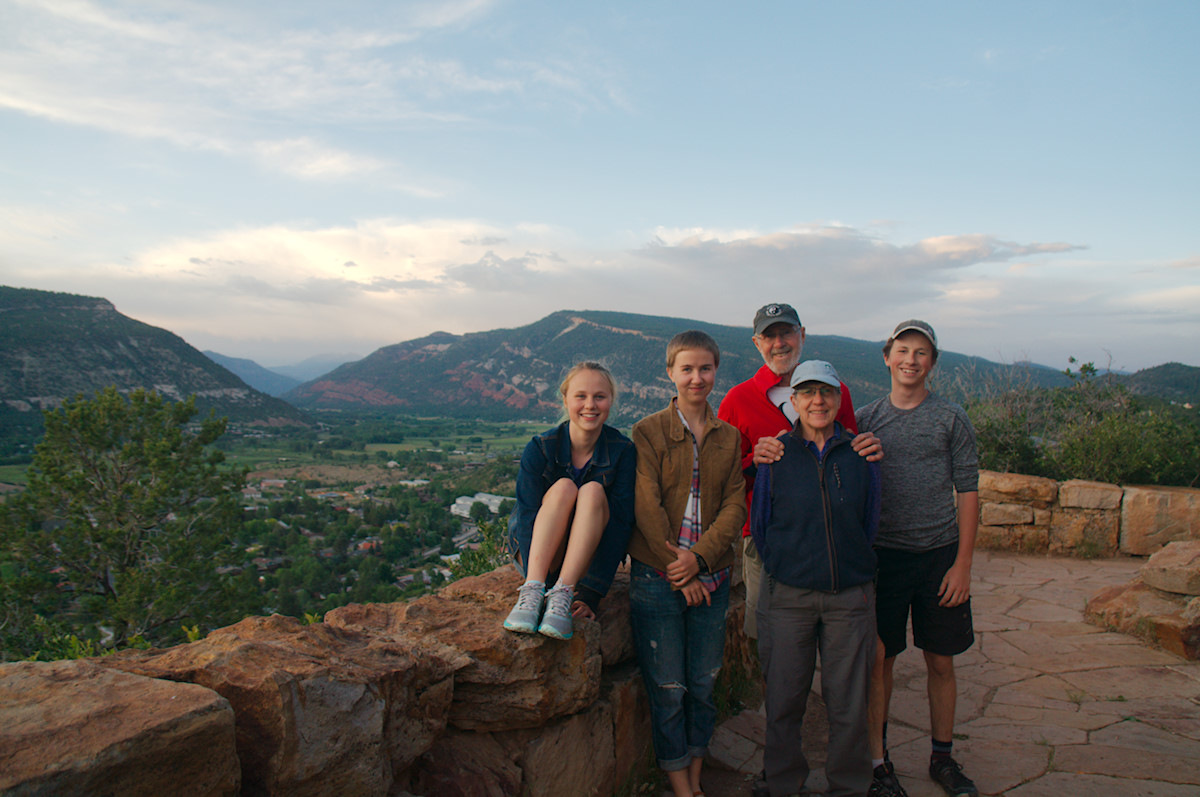 Will and Janet are amazing people; active, healthy, and huge contributors to their community in their seventh and eighth decades of life.
Of course I didn't know all this about them before, I just knew that Damien knew Will and I recalled meeting him once myself when we attended Outdoor Retailer six years ago.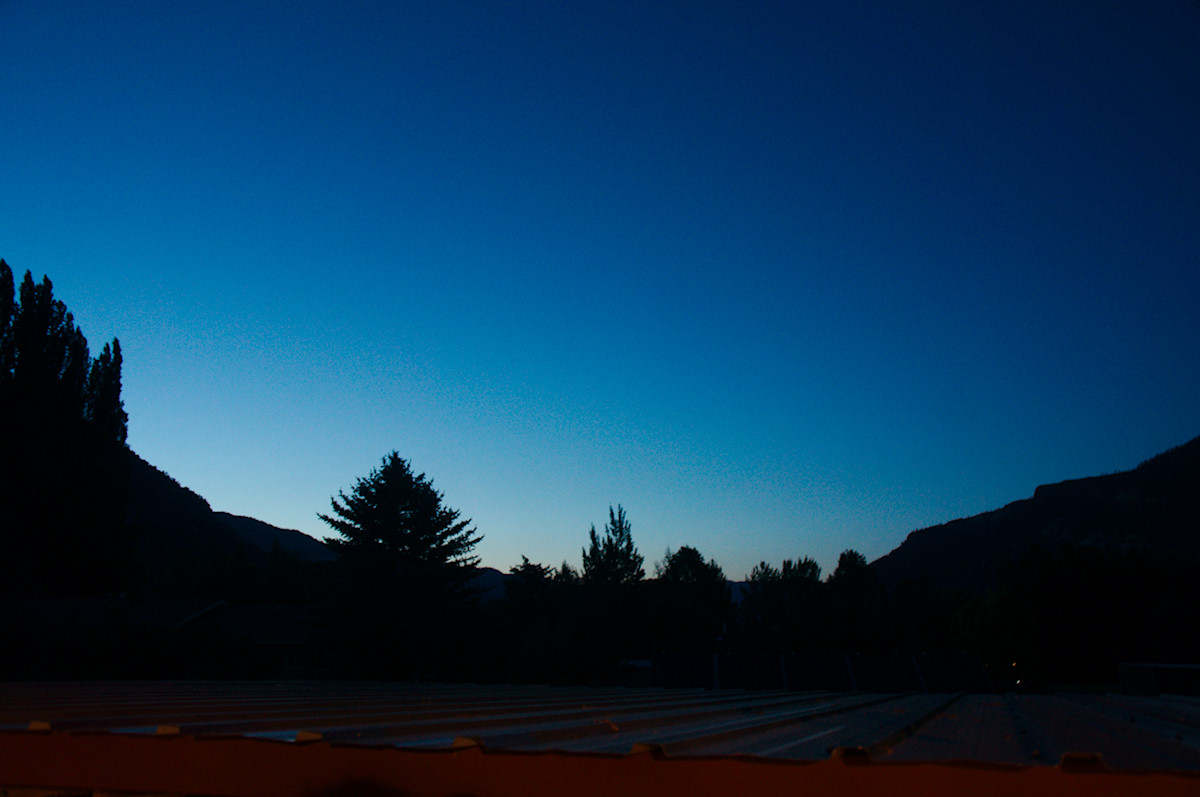 We stayed with Will and Janet for two nights, some of us slept on the covered porch and Brienne took the bed indoors, where I joined her to escape the cacophony of the neighbor's roosters crowing us awake at 5 am, a sound that isn't muffled by walls when you're cowboy camping on the porch.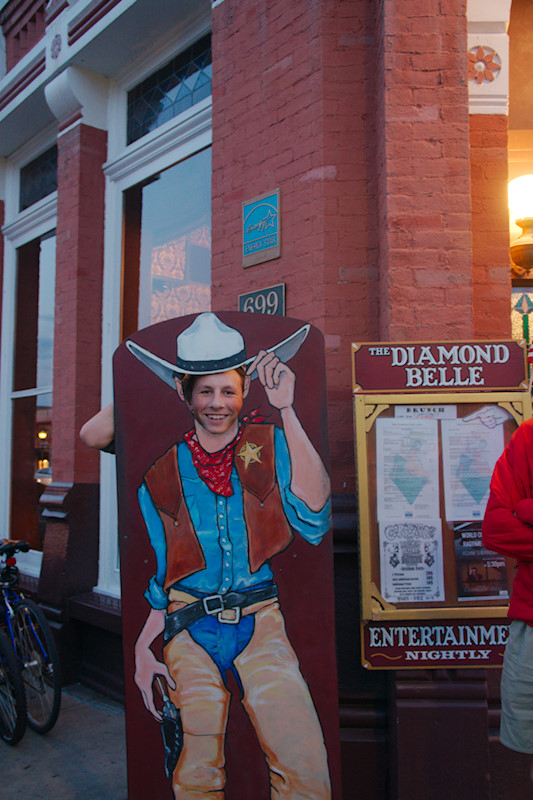 Saturday night Janet invited the neighbors, Beth and Maddie, to join us for supper. This family lives a split life between Durango, CO and the fishing waters off of Alaska. I know, that's a large area, I don't remember the exact location. Beth, a current resident of Durango was born in the same city in Maine in which we lived for nine years. What are the chances of that? (Not very high if you ask me.)
Beth, her husband and three children, lived in Alaska for years but the winters were hard and they decided to move south, set up home in Colorado - a drier, sunnier, and overall more hospitable climate to their sensibilities. Beth's husband returns to Alaska each summer to fish, commercially. He takes a couple kids with him and Beth stays home in Durango (with the daughter who gets seasick and can't be on a boat) working as a physicians assistant, and taking care of their chickens and rabbits, holding down the homeplace, till the fisher"people" (dad, son, and other daughter) return home at the end of summer.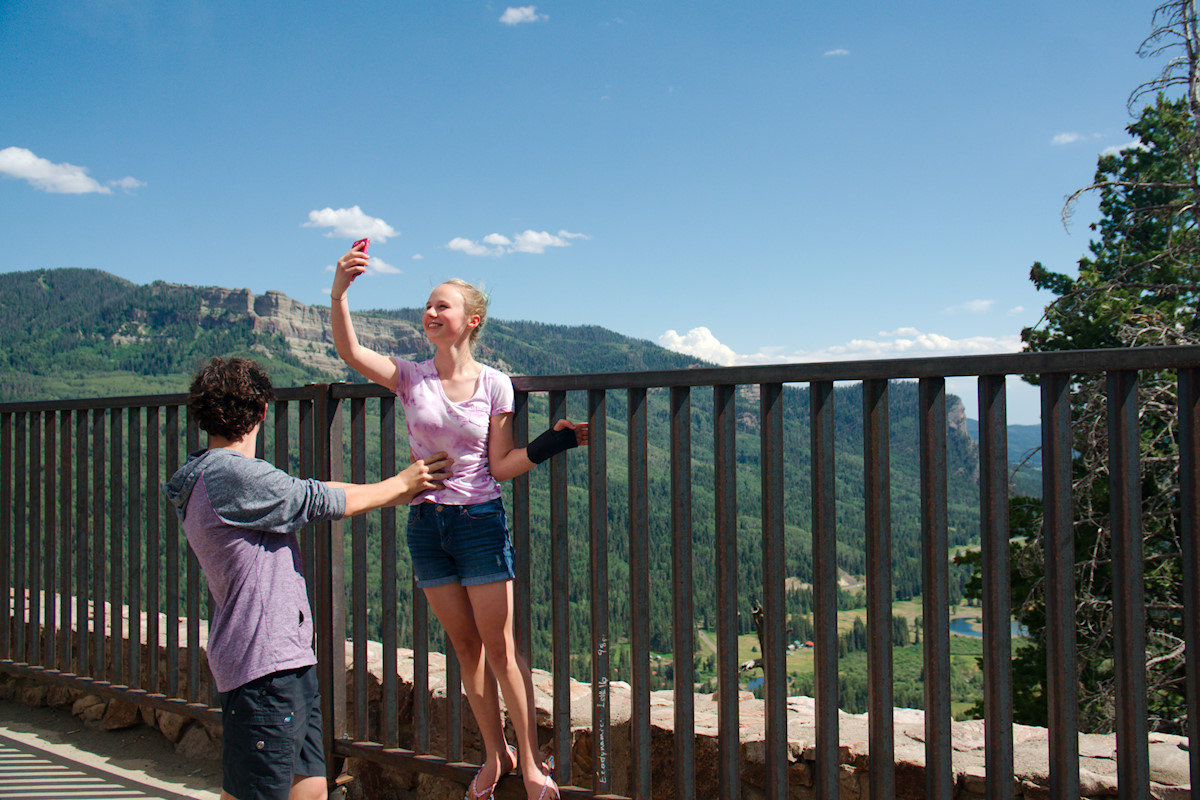 Traveling and meeting new people continues to teach me that the world is a fascinating place and people lead interesting and diverse lives.
I get a story in my head of what normal family life looks like and how I don't quite measure up. Moving a fair bit, homeschooling, adventuring, having three kids in three different states/provinces, living in a Montreal apartment with three teenagers, etc. And then I meet people who live their own adventurous and location diverse lives and I feel a certain kinship, you don't fit the "norm" either. And you're ok, so by extension I must be ok. (Yes I do need that kind of affirmation from time to time.)
I fell in love with Durango. Whenever I travel I'm always asking myself "could I live here?" I don't know if other people do that. I've always done that, even as a kid when I was firmly rooted to my place of origin and family home (something that is no longer true for me as adult), I would try to imagine myself living in different places.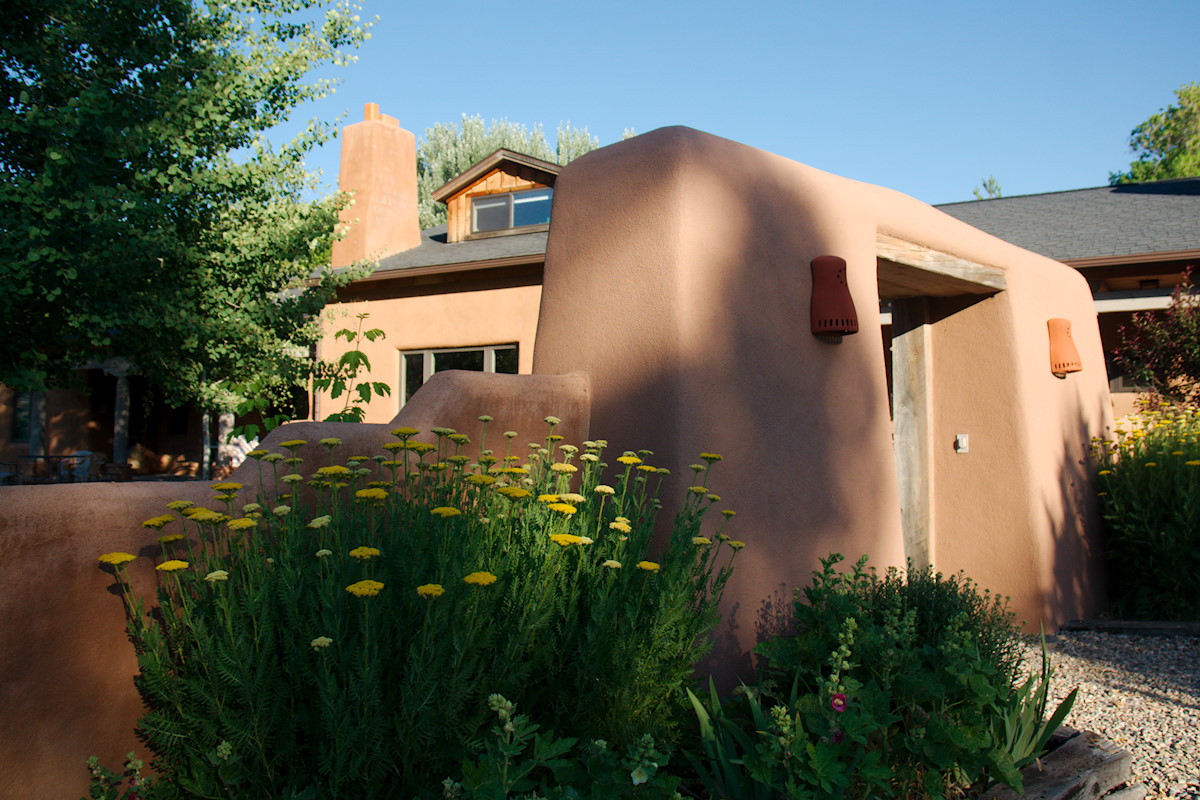 Every summer our family vacationed in Nelson, BC. I could definitely picture myself living there, both as a child and now as an adult.
I didn't see much of Durango, we arrived Saturday late afternoon, went hiking on Sunday and left Monday morning, but from what I saw of the city on our Saturday evening tour, Durango is a place I could call home.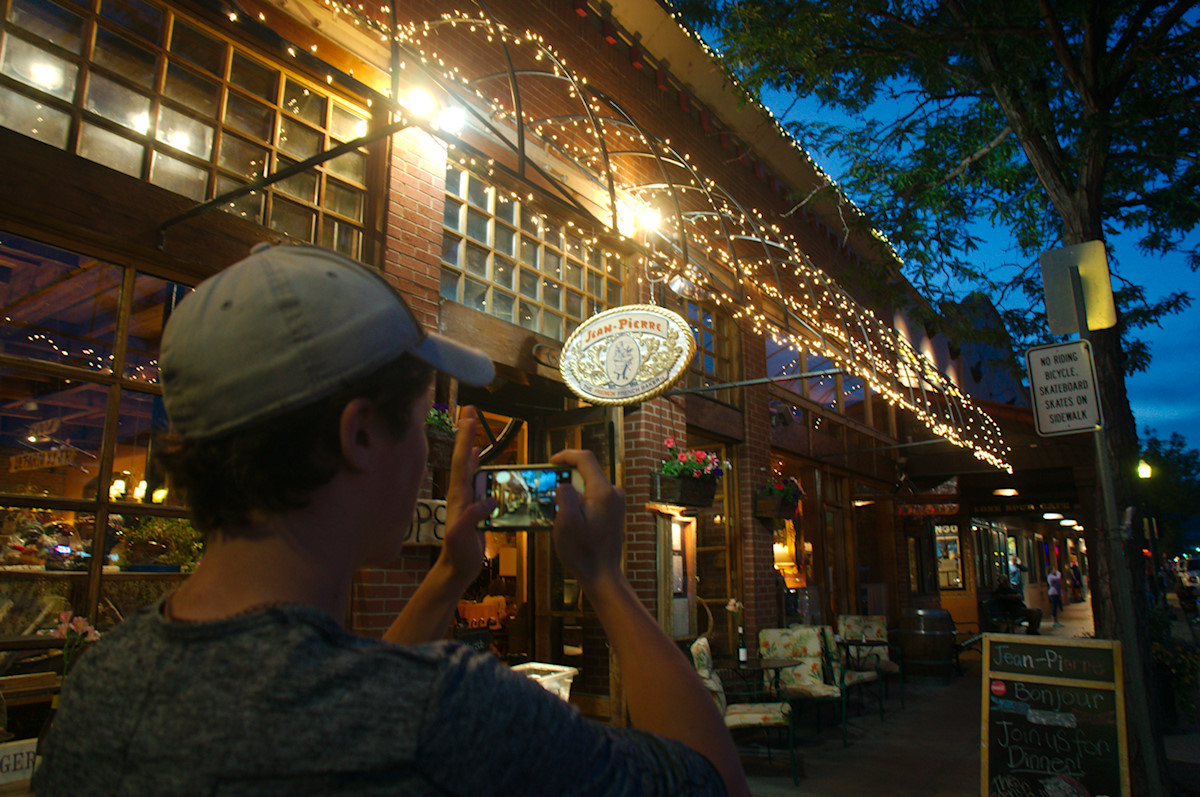 Nestled in the mountains, home to a local college (colleges enhance the culture of places), a thriving downtown, all the amenities you need, and lots of beauty. Yep. This would work. Of course the cost of housing is prohibitive but this is mostly irrelevant when you're not actually moving to a place, just playing a mental game of "could I live here?"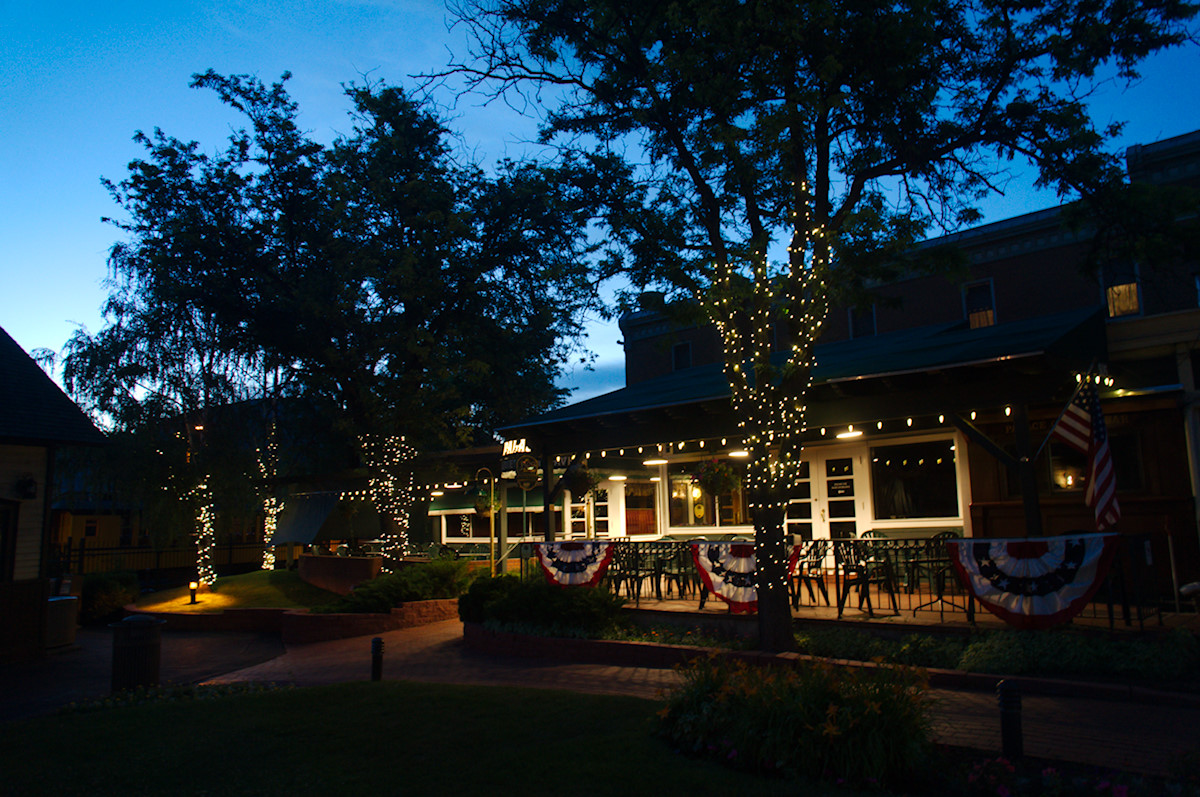 Our stay in Durango was short and beautiful, involved meeting an interesting family and staying with generous hosts, and included an invigorating hike with knowledgeable, wise, and inspirational companions. What more could you ask for?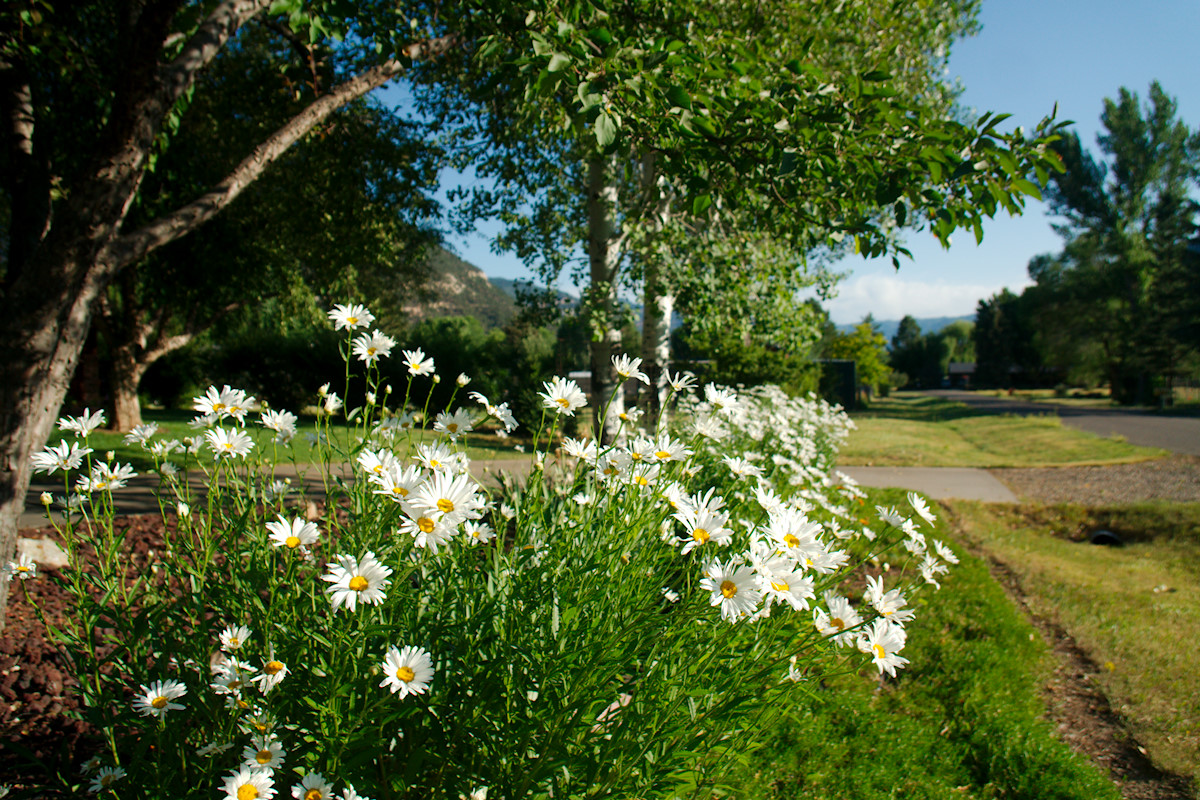 Needless to say, we loved Durango. And then we were off again... driving through Utah and Nevada to our next destination. A one week stay at the edge of the Sierra Nevadas, and a week off for Damien (his vacation). A homebase at Kyndale's house to gather our gear and pack our bags for a four day backpacking trip in the mountains.
---
Brienne is vlogging our trip on her YouTube Channel and Laurent is creating art of our trip on his Outsideways Wild West Journal.
Renee Tougas participates in affiliate marketing, including the Amazon Services LLC Associates Program. Whenever you buy something on Amazon from a link you clicked here, I get a (very) small percentage of that sale. See disclosure for further explanation.
Filed Under
Part of Series
You can subscribe to comments on this article using this form.
If you have already commented on this article, you do not need to do this, as you were automatically subscribed.