Using Evernote to manage ideas
April 11, 2016
This is my first post in an Organizing Ideas series. My next post is A Personal Retreat Day for Life Assessment and Planning.
When I first started writing this post it was going to be about my Personal Retreat Days.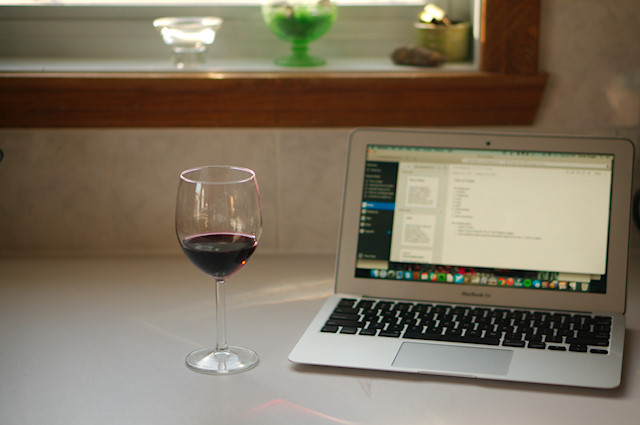 Since last summer I've been taking a personal retreat and planning day every 6 weeks. Every time I mention it, mostly on Instagram (because I'll usually post a photo of my doings), I've gotten a lot of interest asking me to share what that looks like.
When I started to write about my Personal Retreat Day I realized it was more in-depth than one post, so I've split it up into three posts.
Using Evernote to Manage Ideas
Taking a Personal Retreat Day
How I use my Bullet Journal
Evernote, regular retreats, and my Bullet Journal are the three key tools I'm using right now to manage life: all the thoughts and ideas of homeschooling, my writing ideas, the to-do's and planning of making a home, the insights, dreaming and scheming that accompanies my personal growth, and more, it's all managed by these three.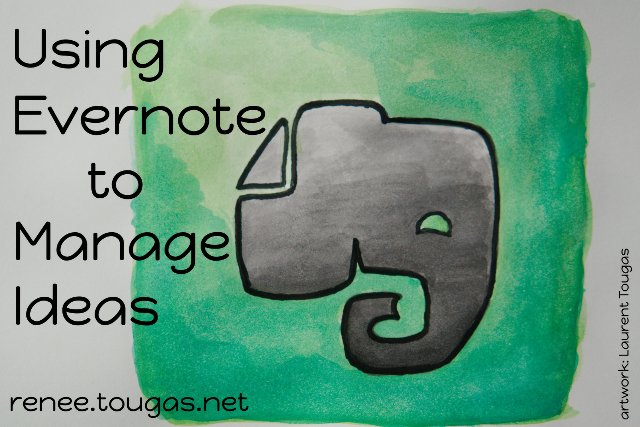 Homeschooling is an idea beast in and of itself and I'm not going to explain in-depth my management workflow in that realm, though I will briefly mention it.
I am a thinker, writer, and reader. I homeschool three teenagers, I manage our home and our family schedule, and I'm actively finding my way into as-of-yet unknown vocation (you could say I'm finding myself). I like to learn, make stuff, and go places.
All of these activities, and more, generate a lot of "ideas" in my life. I'm not an "idea" person in the personality trait sense, but I still have a lot of ideas I need to manage.
Everything from find a family doctor, go to the museum of fine arts, to a writing lists of personal dreams and goals and the notes I write when I listen to podcasts. Updating the IKEA shopping list, making garden plans, taking stock of the kids clothing needs, developing my homeschool philosophy, writing blog post ideas, quotes, the list of TED talks to watch. You get the picture.
I've always been this way, writing lists of what needs to be done, things to remember, journaling what I'm learning. And as I've spent more time on personal development and self-awareness that's just another note and idea generator in my life.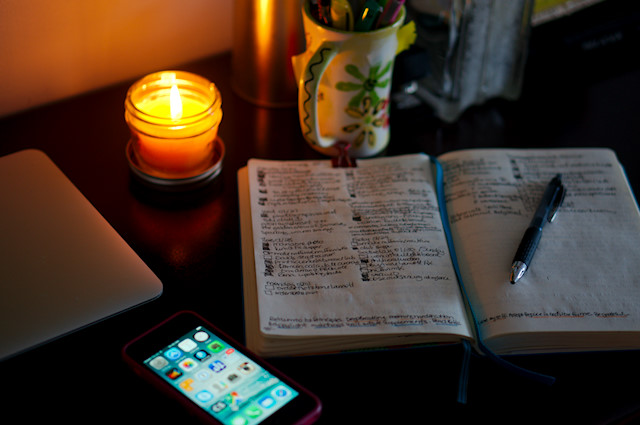 Years ago, a couple personal journals, a homeschool binder and homemaking binder sufficed to keep these things organized in my life. But times change and technology improves and as we simplified our household in general I decided to digitize some of these ideas into Evernote instead of maintaining binders and sheets of paper.
Now, because it is so easy to make digital notes and write down thoughts while I listen to podcasts etc. I write way more than I ever did using paper and pen. The potential exists for too much digital clutter.
I am a write it down person. I don't keep things in my head. Anytime something comes to mind that I don't want to forget or lose, something I need to capture, I write it down.
If the idea is an action item related to my day or week it lands in my Bullet Journal. Out of my head, onto paper.
All other ideas get written down in Evernote. (Items will sometimes get transferred from Evernote to my journal and vice versa but I'll explain that in my Bullet Journal post.)
What kind of ideas am I writing down in Evernote?
random ideas to file, I don't need to act on them, necessarily, I just need it out of my head
something I want to remember and will be important to me but I'm not dealing with it right now
things to consider and ponder further, action might be required
ideas requiring action, eventually (probably this year), not in the next day, week or month
These ideas could be related to any aspect of my life: homeschooling, managing our home, travel, creativity, personal growth, blog management, spirituality.
(I don't use Evernote to keep track of the books I've read and want to read. I do that in Goodreads. I also don't do grocery lists or menu planning in Evernote.)
I record all my writing ideas in Evernote, for both my blog and other writing projects. These are the seeds of what I want to write. The actionable step is the process of writing, possibly researching, editing and publishing. I do my actual writing, fleshing out those ideas, e.g., a post like this one, using different apps. Everything you've read on the blog for the past few years started as an idea in Evernote.
Here is a screenshot of my current Notebooks. I regularly update, rename, and delete Notebooks. I love this digital flexibility.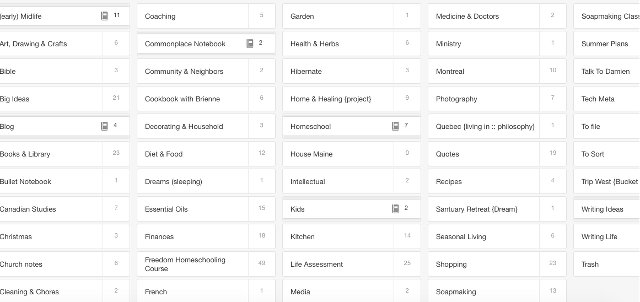 This is what it looks like to write down an idea.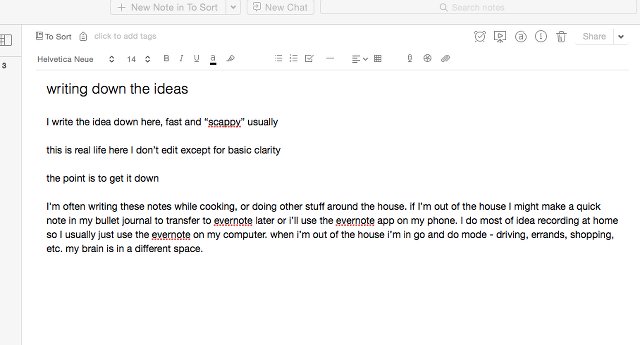 At this point I'm going to start capitalizing Idea as I discuss it with Notes and Notebooks in the Evernote context. An Idea may be brief or it could be long. The point is that it's usually discrete and specific: one thought, a list of related ideas, a writing prompt, etc.
These are the steps I take when I have an Idea.
Idea pops into brain. Go to Evernote on laptop, phone or tablet.
Quickly think, "does this Idea fit into a current Note?" E.g., the on-going list of kids' clothing needs which I keep in the Shopping Notebook. If I have an inkling that a Note exists with this kind of information, I'll do a search, find the Note, add the Idea there. Boom, done.
Otherwise, I'll write a new Note. Alternately, if I'm capturing an Idea from something I read or watched online I'll copy the text or link or use Evernote's Web Clipper to create a Note. I also use the camera function on the phone app to save visual Ideas.
Another quick think, "does this Idea fit into a current Notebook?" E.g., a homeschool thought, decorating inspiration, etc. If yes, I will write a Note and file it in the appropriate Notebook. Boom, done.
If the Idea is novel (is new and doesn't belong somewhere else) or is not easily sortable in the moment I will file the Note in my default Notebook To Sort. I don't overthink in the Idea capture stage. Often I'm pressed for time, and the main goal is just to write the Idea down. I can properly sort the Note later.
Important BUT: If the idea is of type 3 or 4 in my first list i.e.: requiring an action on my part, or possible action in the next calendar season or long term, I leave it in To Sort. I do this even if I know it fits in an established Notebook. I will explain the importance of this in my next post.
For homeschooling I use Evernote a little differently. I will capture homeschooling ideas the way I outlined above but I also do all my planning in Evernote, writing out the curriculum for the year, what resources we're using, etc. Documents I want to keep forever, e.g., a copy of our daily schedule, each child's curriculum for the year, etc. I export to my the permanent files on my computer hard drive.
I do all of this homeschool planning in Evernote, not a word processing document because:
It looks nice and clean
(don't laugh) I can make checkboxes and tables very easily
I'm in Evernote all the time so it's easy to update and reference these documents through the school year (and also check the checkboxes)
I love managing Ideas digitally in Evernote because I can re-categorize, re-sort and re-organize to my heart's content. I am a organizing junkie.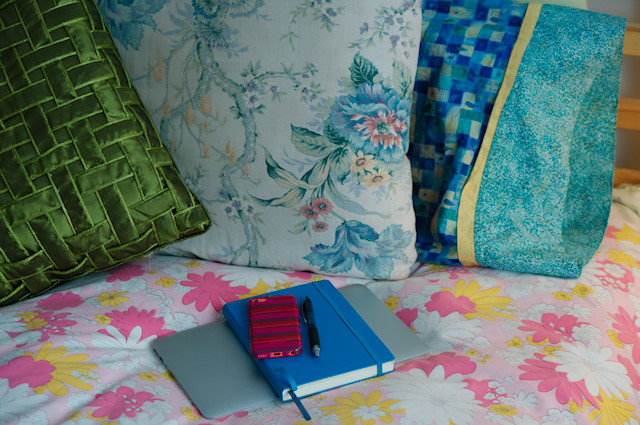 Let's Recap:
My strategy for using Evernote is to capture my Ideas and turn them into Notes, which are filed in Notebooks. Ideas → Note → Notebooks.
Here's my process:
I have a bunch of Ideas that come to me during the day - to-do's, desires, writing prompts, homeschool stuff, the list is endless.
If the Idea needs action today, this week or this month (roughly) it goes in my Bullet Journal. If it's a calendar item it goes on Google Calendar.
All other Ideas are either added to existing Notes or written in a new Note in Evernote.
I file these Notes in a bunch of Notebooks that are pertinent to every part of my life.
These Notes and Notebooks get acted on (e.g., I keep a clothes shopping list in my Shopping Notebook. As we purchase those items the Note gets updated), moved around, added to, or deleted in the course of my everyday doings.
Ideas that require an action or a follow-up in the course of the season, or further and/or careful consideration, do not get sorted but remain in my To Sort Notebook.
So what do I do with these Notes in my To Sort Notebook? When do I make plans for the actionable steps? When do I give careful consideration to these Ideas?
That's the purpose of my Personal Retreat Day, which is my next post.
Renee Tougas participates in affiliate marketing, including the Amazon Services LLC Associates Program. Whenever you buy something on Amazon from a link you clicked here, I get a (very) small percentage of that sale. See disclosure for further explanation.
Filed Under
Resource Library
You can subscribe to comments on this article using this form.
If you have already commented on this article, you do not need to do this, as you were automatically subscribed.