Under Pressure
October 9, 2013
It seems I have two dominant subterranean rivers of thought flowing in my life right now. Both of them pressing hard against my "let's just keep everything respectable" veneer, fissuring the rock of my defenses in their desire for release.
These thought rivers are demanding more and more for release. My writing seems to be the divining rod that seeks them out, finding the springs beneath the surface.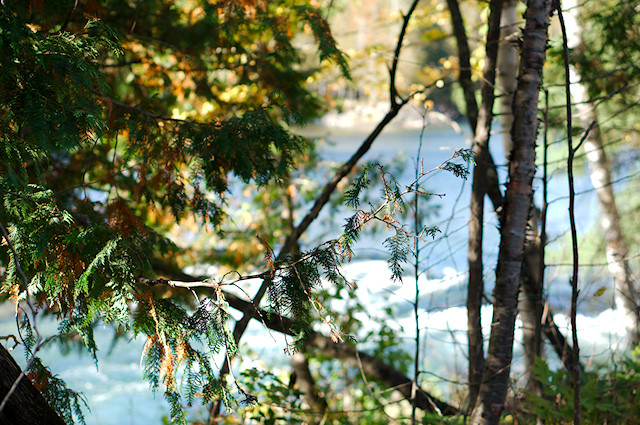 And like water under pressure, when I stop to dig below the surface, these thoughts gush up, violent at times in how they overtake the space I have carved out for them. They respect no boundary and once released they forever change the topsoil of my life. (Having already changed the landscape below the surface.)
The rushing water washes some things away, thoughts and behaviors no longer useful. Some of the water pools and soaks the soil, causing new things to germinate and then grow.
Water, giving rise to new ways of living and being. New ways of growing.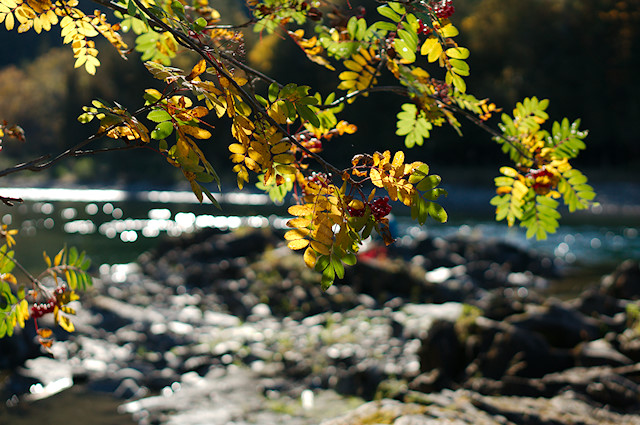 These two underground streams are the ideals and values of freedom education (and freedom living in general) and the changes being wrought in me as we prepare for our thru-hike. I haven't published much from this second stream yet because the education flow broke the surface last month and I've been rushing around trying to divert that flow into a safe stream.
Like any force under pressure I fear the strength of these ideas as they break the surface. I fear the deluge. I fear the washing away of olds ways of doing things that can not withstand the flood.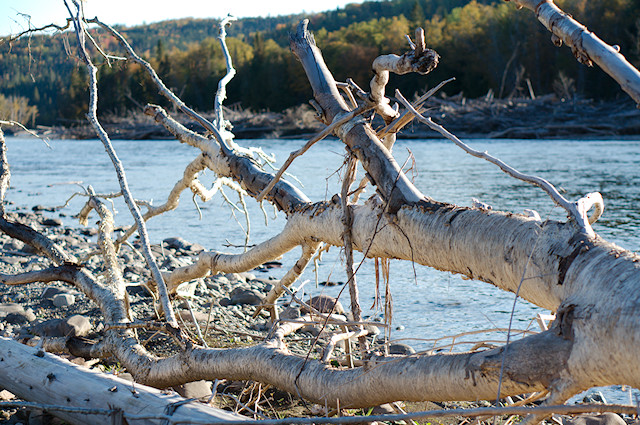 And to be honest, I fear flooding everything and everyone around me so that I am island of ideas, alone and isolated. Isolation is the last thing I want.
I wonder sometimes - do other people feel their ideas so strongly? And how do they release the pressure (through their own creative expression - music, art, words, painting, dance, physical movement) without freaking everyone out, "Flood, run for the hills!" Or is freaking people out just inevitable.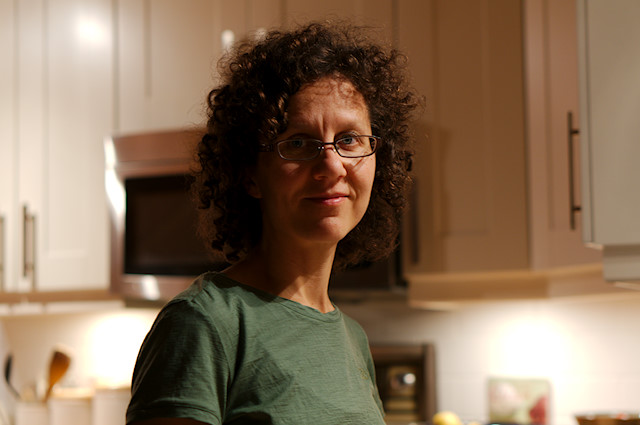 I freak out at new and scary ideas. I get freaking out.
So that's really it. I'm afraid to stand out of the crowd even more than I already do.
There are times I feel un-tethered by what people think of me - blog readers, neighbors, friends, family.
And then it comes back to me, like a manacle I thought I had left behind, how much I want to be accepted, liked, and understood. How much I care, still, about what people think and how they perceive me (ugh.)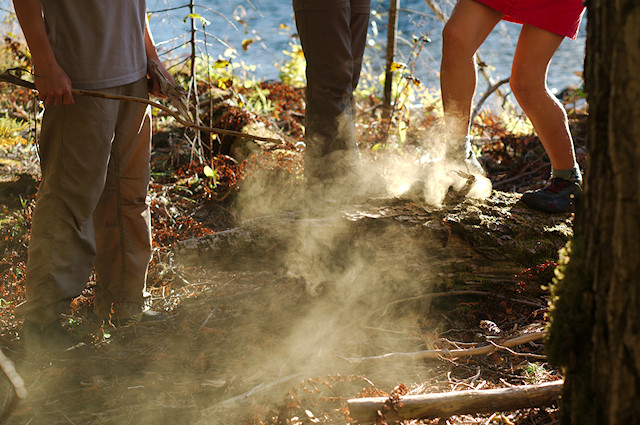 An aside about this yo-yo of emotion.
This "confidence and quaking" yo-yo of emotion tracks, like clockwork, with my monthly cycle.
Around ovulation (approaching, at its peak, and in its shadow) I am fearless (mostly), on top of my writing game. Oh, how I love a good shot of estrogen.
As I approach the waning days of my luteal phase, nearing my period, as my progesterone and estrogen plummet, so does my confidence. Thoughts I wrote a mere seven days ago seem foreign to me, "who is this bold, brash woman?" And the thought of publishing them causes waves of insecurity to wash over me.
Recognizing this cycle has helped me immensely to realize I'm not a nutcase - full of confidence one week and questioning everything I've ever written the next. Even though I recognize it and can name it, I still have to live through it, and figure out a schedule of writing and publishing that honors this rhythm.
This awareness, by the way, was something I gained from Lisa's course.
Regardless of "my time of month", what people think of me is a fear I can't hold onto if I truly want to be free and encourage others to be free also.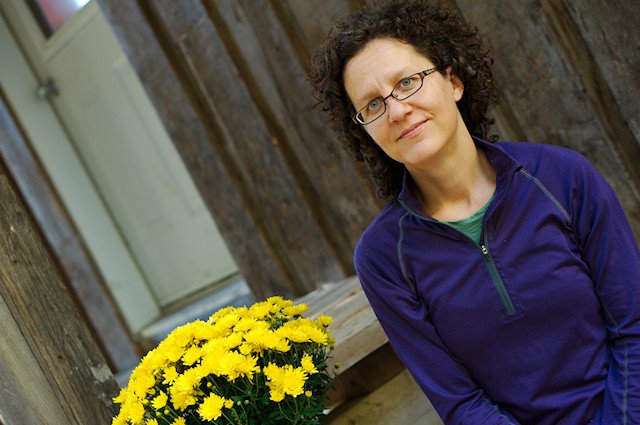 Sometimes, I consider sitting down and having a talk with my thoughts, "listen here, you're ruining my chances of writing and appealing to a wide audience. Can't you just keep it quiet a bit, lay low. Be a little less flamboyant in your joy and your color, a little less flamboyant in your freedom? How about beige? It's a lovely color, really it is."
And my thoughts say,
"No, sorry dear. We know you want to be accepted and understood (and let's be honest, you'd love to be a respected writer with many readers), but this is who you are - a bit brash sometimes, flamboyant in your joy and color. This is you. And be to accepted, understood and successful on any other premises would be incomplete at best, false at worse."
"Honey, you're growing. And we all know that growing scares you a bit. Growth comes out of dark places (which you've been) and requires water, which if you haven't noticed is threatening to carry you down river. Hang on girl. Because we're taking you for a ride."
"And beige? Girl, you've got to be kidding! You're the one who loves bright color in your life, so just be quiet now. You do your job, which is to live and write with your whole heart. And we'll do ours, which is to upset the status quo of your life."
Lovely.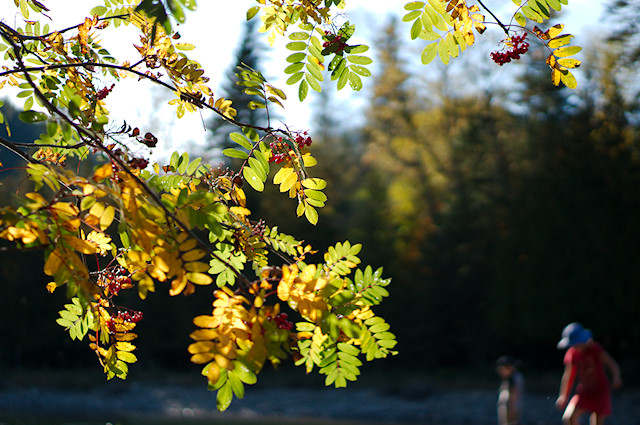 I came across this quote on The Writer's Almanac last week. It was immensely comforting to me. I have no idea who John Edgar Wideman is but I like what he has to say about writing from the heart.
Good writing is always about things that are important to you, things that are scary to you, things that eat you up.

John Edgar Wideman
The pressure of these thoughts - the things that are important to me, scary to me, and that eat me up - is building. And writing is both a release and an invitation to possible disaster, like a flood that will carry me away into unknown territory.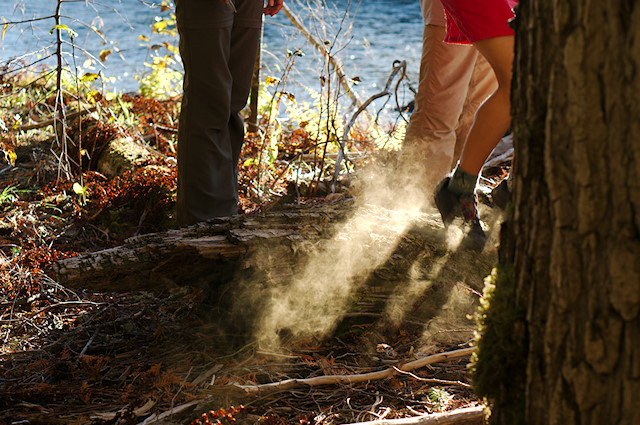 (And now a bit of housekeeping.)
We have a lot of work to do in this current life season. It reminds me of another life season of intense work and re-organization of family life to meet our goals.
In order to make the mental space for the most important priorities right now - homeschooling my kids (and providing all the out-of-home opportunities that are a reality in a home with young adults and near young adults), the daily writing and wrestling of things that matter to me, managing our home, and preparing for the AT - I am taking a sabbatical from some of my online work, like coaching and other "reaching out" stuff.
I will not be able to follow through on the free chats I had hoped to do this fall. The first two were fabulous though. Family life comes first. So does getting our family to the AT. We leave in less than six months!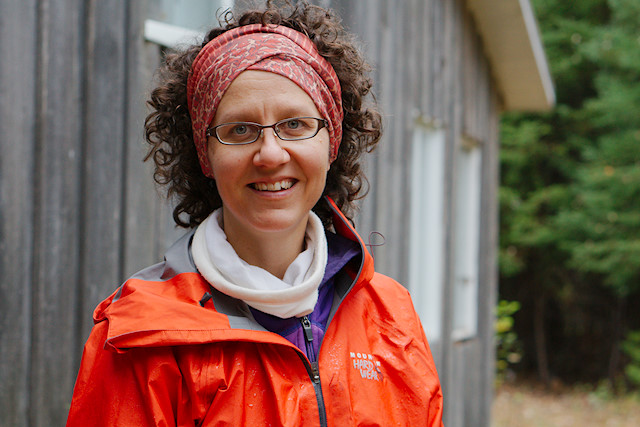 I am carefully evaluating each opportunity that comes my way and measuring it against our values and vision for the next six months, and holding on for the ride.
And now I'm curious - what do you do about the subterranean ideas in your own life? How do you express them? Do you feel that expression isolates you?
Renee Tougas participates in affiliate marketing, including the Amazon Services LLC Associates Program. Whenever you buy something on Amazon from a link you clicked here, I get a (very) small percentage of that sale. See disclosure for further explanation.
You can subscribe to comments on this article using this form.
If you have already commented on this article, you do not need to do this, as you were automatically subscribed.