Together we sew ~ Together we stand (hee, hee)
October 14, 2009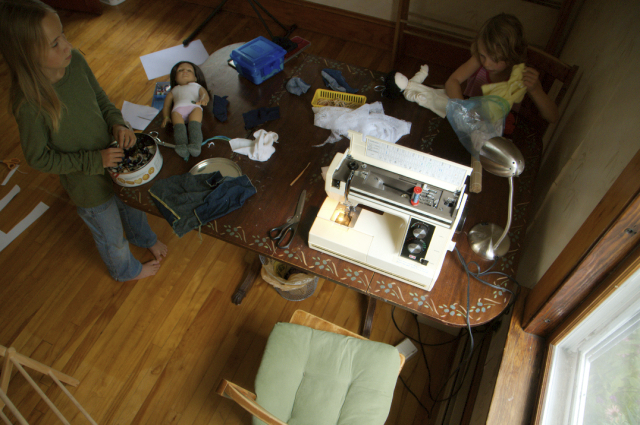 When I was a kid growing up in church these two little ladies (and I mean little, back then we called people of short stature midgets but I think the more modern and appropriate term is "little people"), sisters actually, would regularly sing a song for the congregation with the refrain the family that prays together... stays together. I can still hear their high pitched voices singing that tune.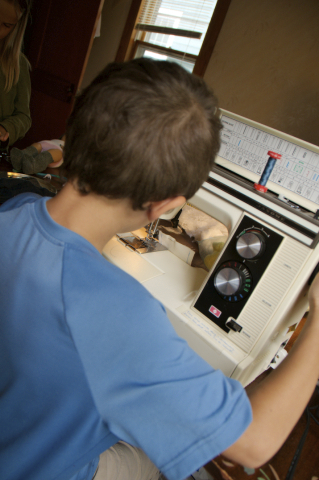 Although I believe the message of that song I think there's more to it. How about the family that plays together (or hikes, or cooks, or sews...) stays together. I hadn't anticipated sharing sewing with my family. I've sewed since taking home ec in grade 5. When I started this blog I wrote about little projects I made for the kids and decorating our home. I'm not that good and I have seasons where I don't touch the machine but I still know how to sew a stitch; reading a pattern - not so good.
Of course you know Celine is a seamstress and has shown her skill on the machine. A few of the projects I've mentioned before are her pants, her dog Yvon and her <a href=/medieval-princess-dress-up"">latest medieval costume</a>. The newest member of the family to take to the machine is Laurent who recently completed, with a few touches from mom, this little pouch for himself.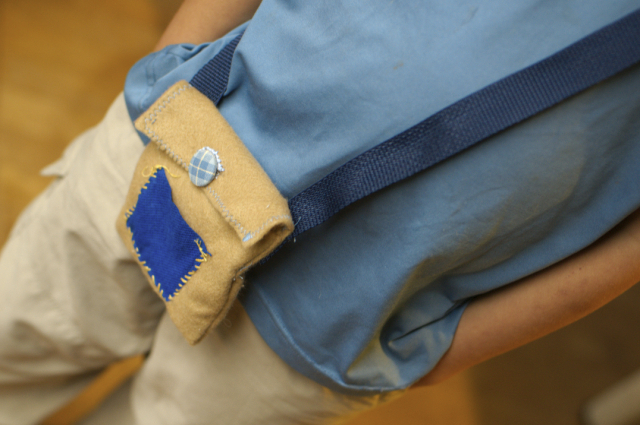 When Damien started talking about sewing clothing and gear for our kids a couple years ago I was pleasantly surprised, I hadn't known any men who sewed. Sorry ladies, this awesome husband is mine, all mine! His first project almost 2 years ago were fleece pants for Celine (she still wears and loves them). His latest was this windbreaker for Brienne.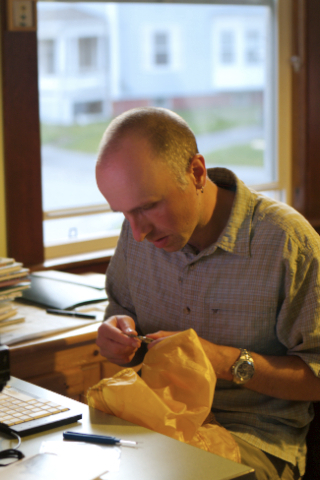 Speaking of which, it was high time I made a little something for my youngest. I've set aside a weekly time to work on creative projects specifically for or with the children. This week I sewed this purse for Brienne. I ACTUALLY followed a pattern (I love full photo tutorials) and if you're looking to sew a handbag I highly recommend this tutorial over at tiny happy, a new-to-me blog. I shrunk the size a bit to better fit Brienne.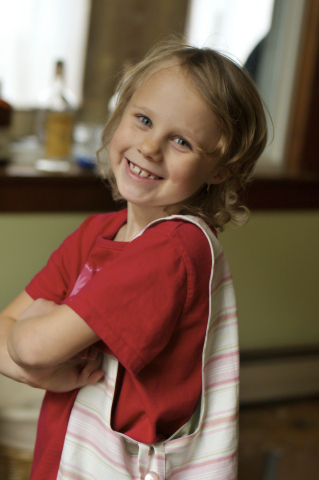 It took me a couple hours yesterday morning and best of all Brienne loves it! And it looks great. I'm so happy with myself. (can you tell?) I'm definitely in a "sewing season" of my life.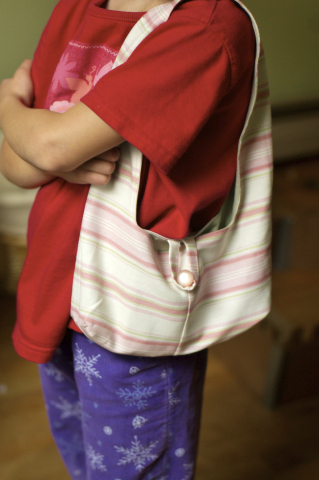 Next up to learn on the machine is Brienne but that will wait since she hasn't expressed a desire to learn... yet.
What creative season are you in? Is there any handicraft your whole family enjoys?
Renee Tougas participates in affiliate marketing, including the Amazon Services LLC Associates Program. Whenever you buy something on Amazon from a link you clicked here, I get a (very) small percentage of that sale. See disclosure for further explanation.
You can subscribe to comments on this article using this form.
If you have already commented on this article, you do not need to do this, as you were automatically subscribed.