This Season of Advent
December 1, 2011
It's that time of year, the dark days are truly upon us. It's no coincidence then that we celebrate light. Christmas tress, candles, solstice bonfires.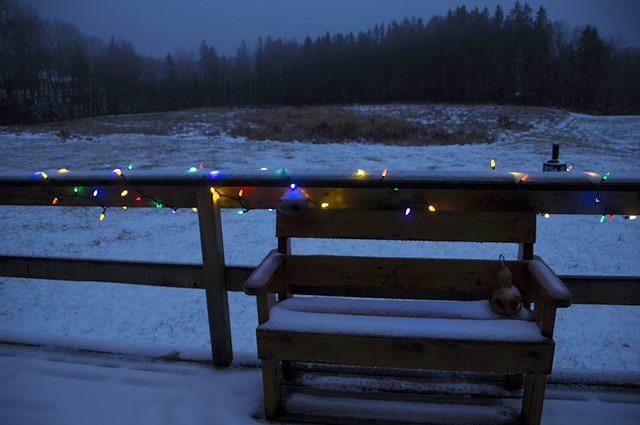 I am a light seeker all times of year, especially when it comes to photography, but the month of December is all about the light. Making light, finding light, capturing light. And because I am a Christian, awaiting the Light.
During the season of advent I especially take comfort in the words from John 1:4-5
The light shines in the darkness, but the darkness has not overcome it.
Can I hear an Amen?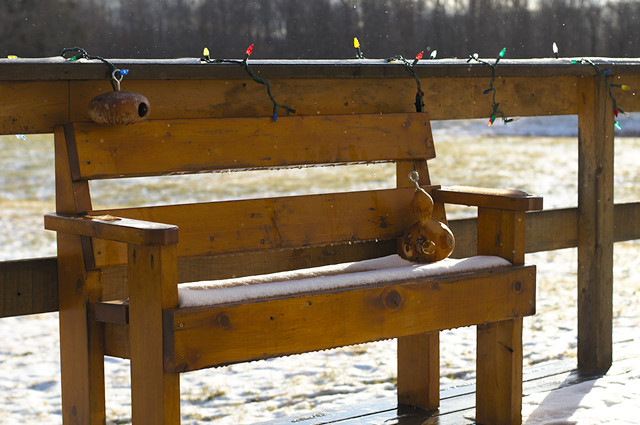 I've written about the light (and dark) of this season for two years running now. Not on purpose, like some grand editorial plan, but because experiencing darkness and celebrating light is a theme that runs true in my life each advent season.
I am a seasonal person. Maybe it's living in the northern part of the hemisphere with four distinct calendar seasons that does this to me. Maybe it's because I'm home, not in a cubicle somewhere immune to shifting winter light and plummeting temperatures.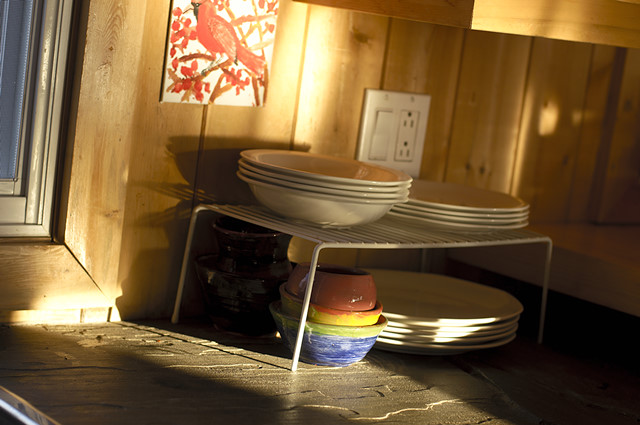 Maybe it's because I'm a gardener and with summer I relish the best of locally grown eats. Maybe it's simply because I'm human and we all recognize, if we stop to think about it - and I sure hope we do, seasons in the year and seasons in life.
I try to live in harmony with the seasons, not constantly fighting against the natural flow. This is one thing I love about homeamaking, homeschooling and now, all being home together for work and play.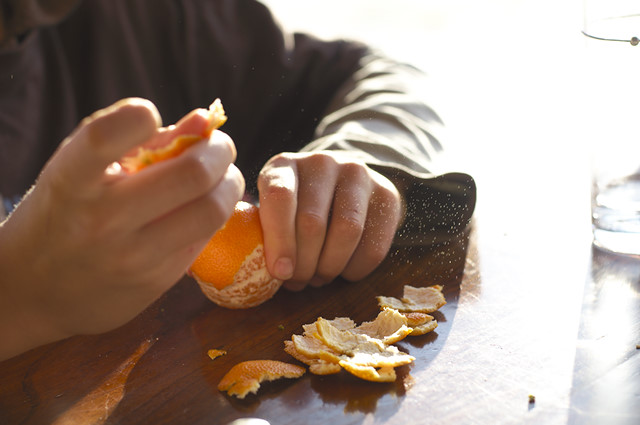 We can adjust our schedule according to the rhythms of the season, not according to external bureaucracies and organizations (workplaces, schools, etc) that dictate counterintuitive (and therefore, I believe counterproductive) schedules for these darkening winter days.
These days, I get so much pleasure watching the sun spread its morning light across the meadow. And the way the slanting afternoon light fills the chalet with golden warm. Those experiences usually give enough warm fuzzies to make up for watching that same sun set, frightfully early, in the mid afternoon.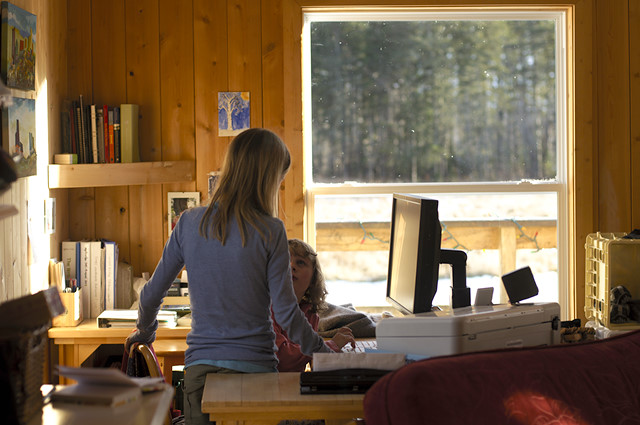 I love the sun and the light that fills my life.  
But I recognize the dark and also experience the fear it brings.
The dark night of a nephew in the hospital with an infection that baffles the doctors. Dear God. The dark of a community, where our friends minister to fatherless children, drug addicts, and families ravaged by suicide. Dear God.
This is real darkness. Not simply the rotation of the earth on its axis.
And I feel it keenly during the season of advent.
Is that why we rush around so much this time of year? Buying ourselves into debt, eating ourselves into sickness, scheduling ourselves into stress. Do we live this way to not feel the darkness?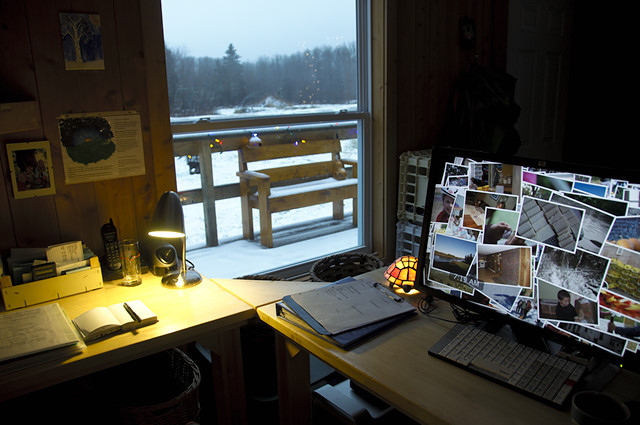 Having removed many of those distractions from my life I feel the dark and I know this is meant to be. That my spiritual being is in tune with the physical around me.
I love feeling joy. I love feeling vibrant. I am blessed beyond measure and I thank God each day for the life I live. And sometimes in that joy I forget.
I forget my brothers and sisters who die for the words and life of Christ. I forget the pain of sickness in so many people's lives. I forget the suffering of the fatherless and the homeless.
I need the physical darkness of this season as a visceral reminder of spiritual darkness. A constant reminder to tune-in into the Spirit. To pray, and to serve and to give.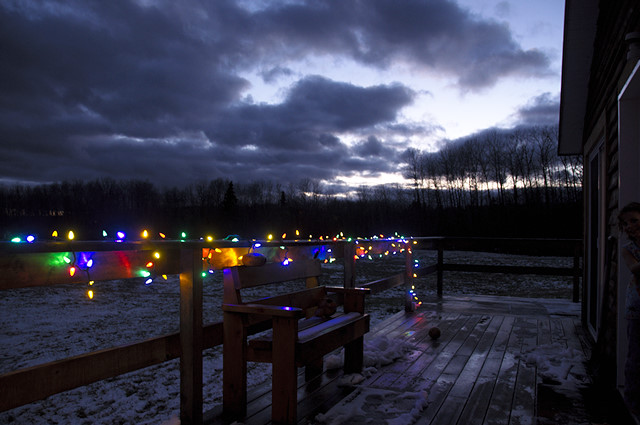 And to wait... with expectation.
Because the Light comes. Always.
This season of advent we proclaim the birth of light into darkness. That is why we sing carols. Loudly and with joy.
This season of advent we celebrate the light that shines in the darkness. That is why we light candles and string bright LED's on the tree and around the house. 
This season of advent we anticipate, long for and await the Light that will shine one day, unceasing and without end. That is why we remember the birth of the Christ.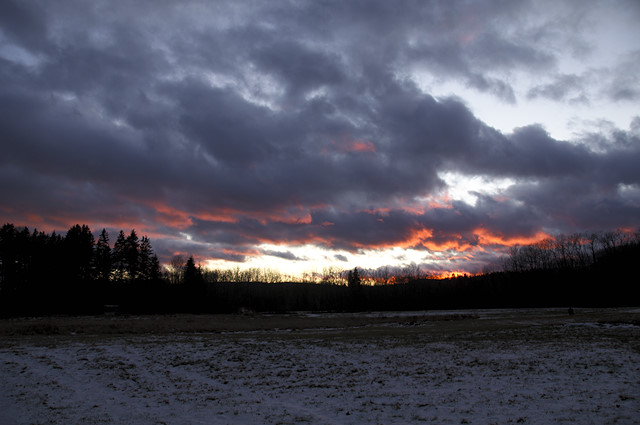 He is the light that shines in the darkness. This season of advent.
Renee Tougas participates in affiliate marketing, including the Amazon Services LLC Associates Program. Whenever you buy something on Amazon from a link you clicked here, I get a (very) small percentage of that sale. See disclosure for further explanation.
You can subscribe to comments on this article using this form.
If you have already commented on this article, you do not need to do this, as you were automatically subscribed.