The Truth About Transition
November 29, 2011
In the last couple weeks I've had interesting comments and feedback from some of you, appreciating my honesty and transparency in this move.
You ain't seen nothing yet.
I don't mean to make any of you squirm. This is not a tell-all blog. There are certain subjects I just don't blog about. But my personal struggles and where I'm at emotionally are not taboo topics.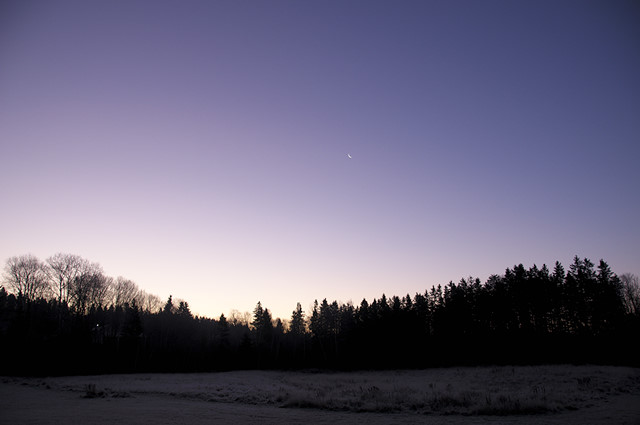 the view of the sunrise from our door
My desire is to simply "be real", especially since many of you have told us you are inspired by what you read here. And if that's the case you need to know the good, the bad and the ugly (there isn't too much ugly to be honest but there is struggle).
I'm sharing this now, while the move is still fresh and a few boxes are still stacked around my feet (literally under my desk) waiting to be sorted and unpacked.
I'm sharing this now, to look back and remember when the next transition hits. To remind myself I will get through it. 
I'm sharing this now, before I start blogging about how joyful I feel in the everyday blessings of downsized family living. Before I start bubbling over with how excited (and scared) I am to learn a new language and to live an adventure with our children.
That excitement, joy and everyday beauty is my reality. So is change and transition.
And here's the difficult truth about transition - I really don't like it.
Perhaps it is a cosmic joke then that I married an idea man. Someone who encourages me to dream. Someone who is willing to try new ideas. Someone who is not afraid of calculated risks (Damien's a visionary but he's also a Mr. Steady - for this I am SO grateful).
All of these actions - the dreaming, trying new ideas, taking risks - invite change into our lives.
Require change in our lives.
It's probably not a cosmic joke. I think God knew exactly what this stubborn, stuck-in-her-ways, routine loving, (recovering) perfectionist, high achieving girl needed in her life. Indeed I was just a girl when I met Damien and I've grown into adulthood with him by my side. What a blessing.
God knew my idea man needed a get-things-done woman as a partner. A good manager, someone you can trust with the details. God also knew I needed someone to help me dream big and move out of my comfort zones.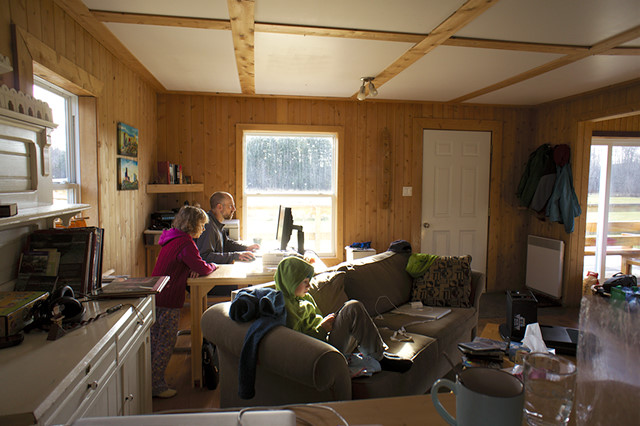 In the coming months I hope to write a bit more about personality. Understanding how people tick fascinates me. It's also very helpful in relationships, and homeschooling, to understand how we, and those around us, operate.
To get that "knowing me, knowing you" (understanding personality) started and to help explain my challenges with moving I'm going to tell you a few things about my personality. How I tick. Most of these traits make me an excellent home manager (my main gig). However, these very same traits make life "changing" events difficult for me.
I don't have patience for the process. Let's just cut to the chase and get done what we need to do. 
I have difficulty trusting and understanding what I haven't experienced first hand. I want to put my hands on it, physically sense a situation to understand it.
"We'll figure it out when we get there" makes me anxious. I want to know what to expect in advance.
I want to make things right. I strive to bring order to disorder.
I love structure, routine and predictability. When my physical environment is cluttered it affects me emotionally and mentally. I cannot "tune out" (without great difficulty) this kind of noise.
I feel a high level of responsibility for the well being (physical, emotional, spiritual) of those in my immediate circle.
Some of my better traits are that I am organized, efficient and responsible. I'm a bunch of other stuff, that could be perceived as difficult to live with (smile) but I'll get into those another day. Today I'll focus on the positives.
Here's the point:
The way I'm wired makes moving, and all the change that brings, very stressful. There are so many changes in this move - the smaller space, learning a new language, being in a brand new community and province - all of which is so different from what I'm used to.
The way I'm wired makes being sick and incapable of caring for my family emotionally difficult. I like to be responsible and "on top of it". Letting myself be sick and in some cases, not meeting everyone's needs as I attend to my own feels like failure (I know it's not, but I can be irrational when my emotional defenses are down).
The way I'm wired makes having boxes piled up around my ankles mentally draining. Even if only for a week or two. My keen ability to make order out of chaos helps our family achieve small space living. But I want life organized and I want it done yesterday.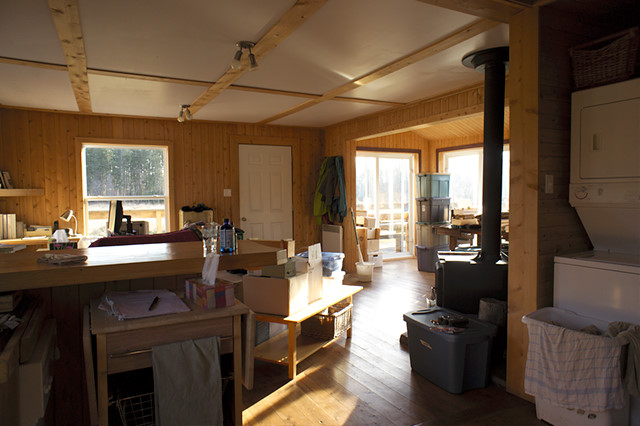 When you put all three together the reality is that the past two weeks have been a hard go.
The only way I'm emotionally able to make a move like this is because my partner is almost a perfect counterpoint to me. We complement each other and working together, can accomplish our goals. It's a wonderful partnership and I feel so immeasurably blessed but you need to know something.
I struggle.
Not every day or even every week. My life is so blessed and when I take the time to write those blessings I am embarrassed for feeling self pity at my struggles.
But the truth remains that I struggle with transition and change. And in those very worst moments, which there were a few during the last two weeks, I am full of doubt, uncertainty and "can we just quit now?" I also cry a lot in that place.
Moving forward with life changing ideas when you're a routine loving person is hard work.
Character building work.
For me, character building work involves tearing down the walls I've built to protect and maintain order, opening up myself to the unknown (scary!). Evaluating ingrained habits and mindsets and accepting new ideas and ways of doing things.
Even if I hadn't gotten sick during the move I still would have struggled with the situation. And the actual move and settling in process is just one small piece of this whole new life we're building together as a family.
Can I just be done with transition and character building for a while?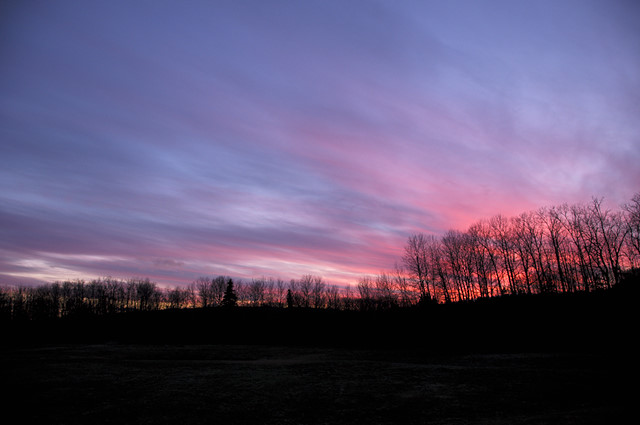 the view of the sunset from our door
That's the truth about transition. It's hard.
But I honestly believe it's worth it. Easier to say now that I'm through the past two weeks, which were transition times ten. 
It's worth it to have Damien home with us. It's worth it for the opportunity to live in a different culture (indeed, Quebec is a different culture). It's worth it to be surrounded by natural beauty, right outside the door. It's worth it to have our daily living more in line with our family values. It's worth it to be in a position - financially, spiritually, and physically - where God can use us for the greater mission and the big story.
That's the truth about transition. It's worth it.
PS. Please don't worry about me and my struggles. Or worse yet, pity me. Trust me, there is nothing to pity (my cup runneth over) and I can't stand people worrying about me.
I'm emotionally, mentally and physically well. I'm also vulnerable, full of foibles, completely human, and face frequent character building struggles. And that's all I wanted you to know.
Renee Tougas participates in affiliate marketing, including the Amazon Services LLC Associates Program. Whenever you buy something on Amazon from a link you clicked here, I get a (very) small percentage of that sale. See disclosure for further explanation.
You can subscribe to comments on this article using this form.
If you have already commented on this article, you do not need to do this, as you were automatically subscribed.