The View Around Here
August 4, 2012
I haven't taken many photos this week. I'm not exactly sure why that is. On one hand I've been busy but on the other, not really. It's the zenith of summer after all, and really who wants feel busy all the time. Not me.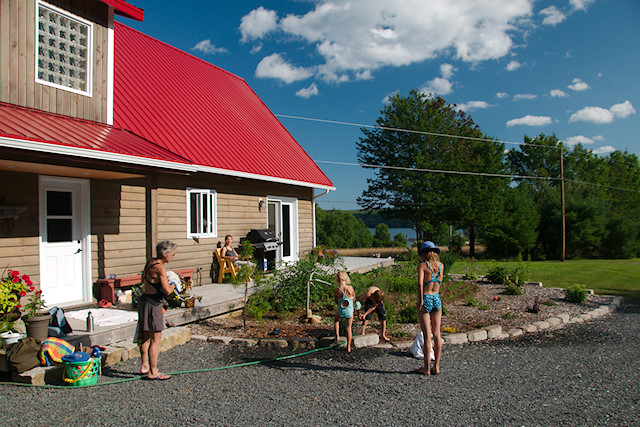 While staying at my parents I've been doing some blogging but there's also this book to promote and market. Ok, so I haven't been all that busy with book marketing. But I did get this affiliate page up at FIMBY if you are interested in spreading the word about Eat This.
But honestly, I've been taking it easy this week. Resting, sleeping in (staying up late), reading for long stretches of time during the day, finishing one book, starting another (English library service!). Letting the kids watch copious amounts of Olympics.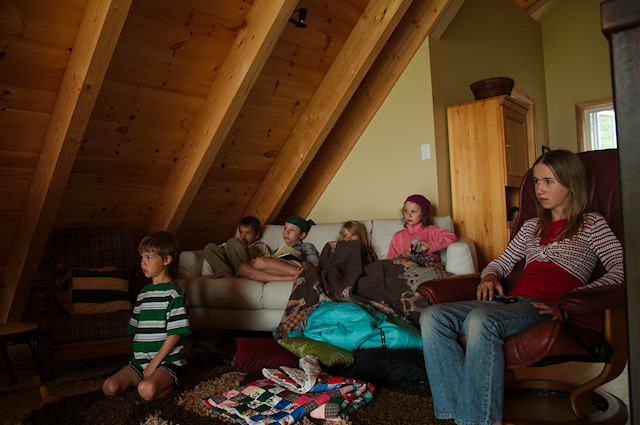 It feels like I'm on a little bit of a vacation. A vacation with 6 kids, thirteen and under, running around.
My sister-in-law and myself spend hours each day in the kitchen. We're generally cooking separate meals since her family is very raw in their diet (and also my niece and nephews have food allergies and sensitivities that mine don't). But we share lots of time together and conversation about nutrition, mothering, faith and pretty much anything else that matters to talk about.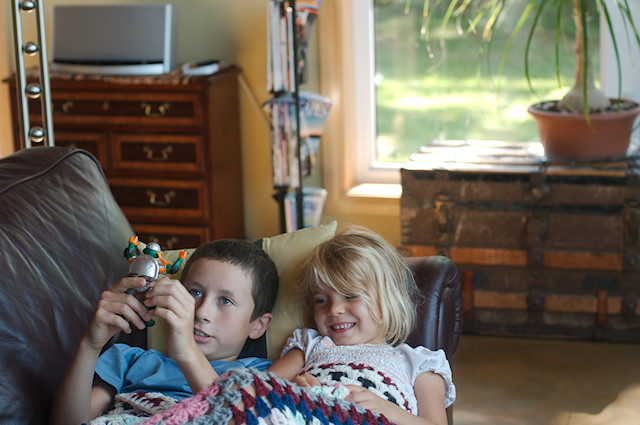 When the kids aren't watching Olympics they are pretending Olympics (boxing can get a little out of hand) or running wild and barefoot in the woods surrounding my parents house. They play "Mantracker", freeze tag and of course, catch and study critters. There are some serious naturalists in this house. Summer science.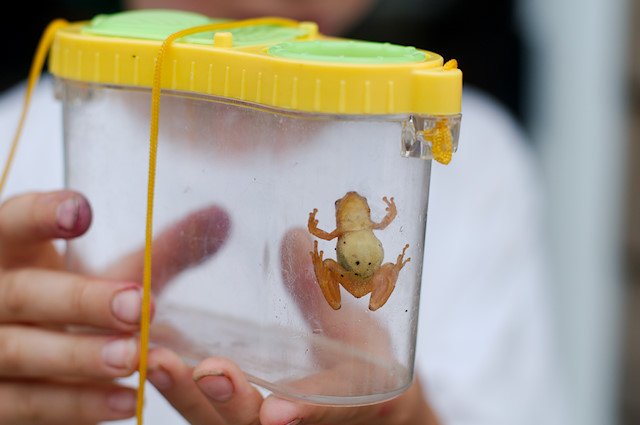 What fabulous memories we'll all have of this time together. For six kids around each other all day there are amazingly few squabbles. Dawna and I credit our awesome mothering (ha, ha!), but seriously, we have such a great bunch of kids. We admit, we're 100% biased but we love our kids.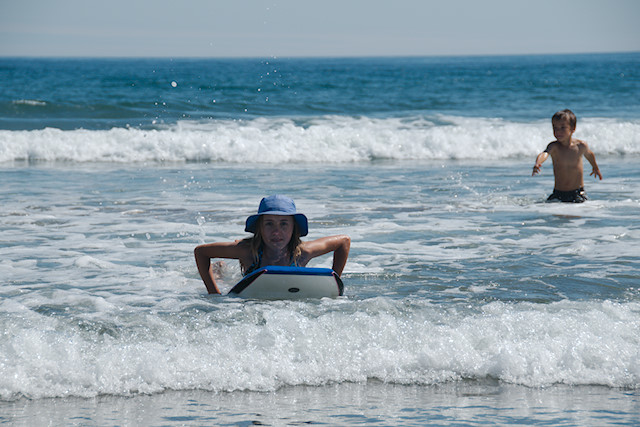 The food this week has been fab. Like I said before, my sister-in-law is studying nutrition and their family is going vegan raw (lots of sprouts and wheat grass) and my mom is a Registered Holistic Nutritionist.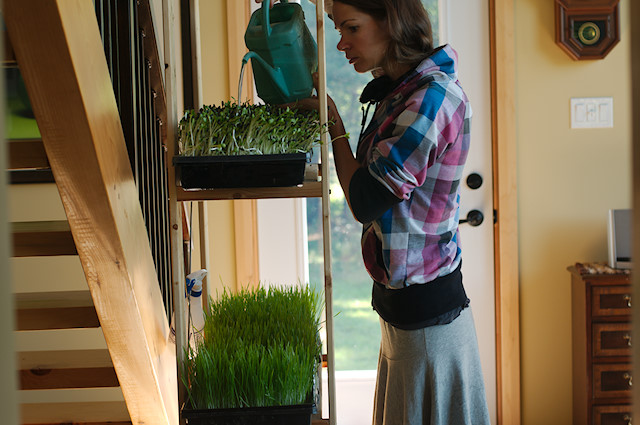 Mom is a wonder in the kitchen, always has been. Nowadays she bakes gluten free wonders, makes Kombucha and water kefir, has sourdough bubbling on the counter (pancakes for Saturday morning breakfast), buys raw milk from the farmer to make homemade ice cream for a rare treat and is growing an impressive garden. Like iron sharpening iron, we all three are learning from each other.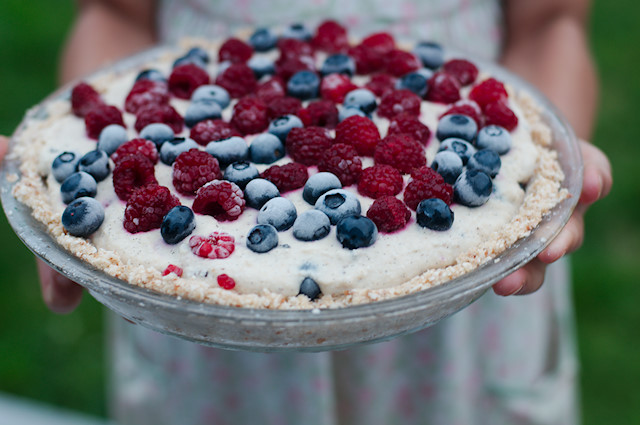 The only thing missing this week is my husband, who is at Outdoor Retailer networking and scoping out products and companies. That's a big "only" but the busy-ness of hanging out with family all day makes the separation easier.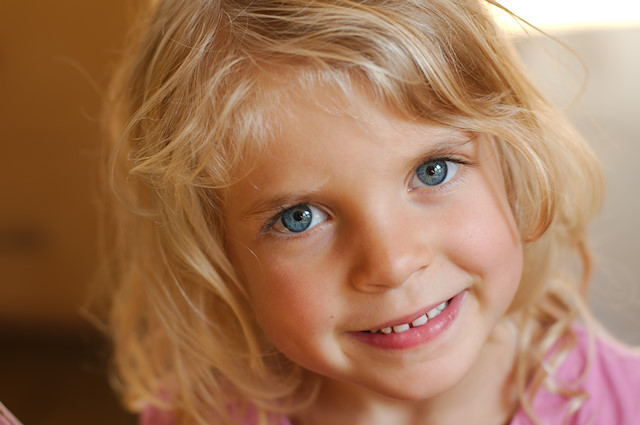 When I wrap this up these weekly "views" I feel like saying "and that's the news from Lake Wobegon". Maybe I should try my own ending salutation...
And that's the fun in my back yard. What about yours?
Renee Tougas participates in affiliate marketing, including the Amazon Services LLC Associates Program. Whenever you buy something on Amazon from a link you clicked here, I get a (very) small percentage of that sale. See disclosure for further explanation.
You can subscribe to comments on this article using this form.
If you have already commented on this article, you do not need to do this, as you were automatically subscribed.