The farm in March
March 13, 2009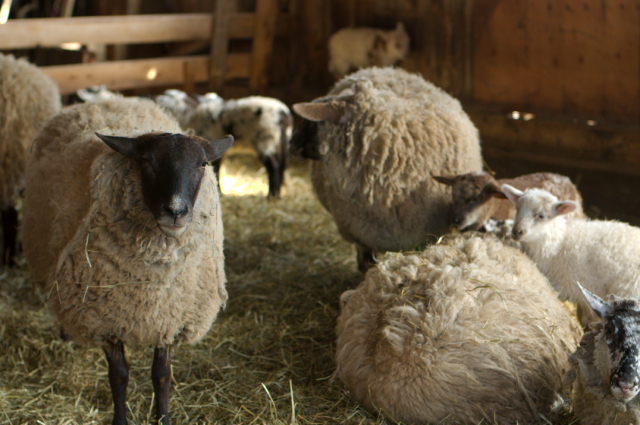 Yesterday was the last winter farm share pick up. A day both sad and sweet. Sad because the next pick up, the first of the regular summer share, is 2 months away. Sweet because the end of the winter season means only one thing... spring is on it's way.
In addition to our regular share, our farmer (I love having a farmer. Kind of like having a hair dresser but I actually don't have a hair dresser unless you count my husband and the clippers he uses. I hope you have a farmer too. I recommend a farmer over a hair dresser any day.) let the kids and I harvest greenhouse arugula that survived happy to glean what we could.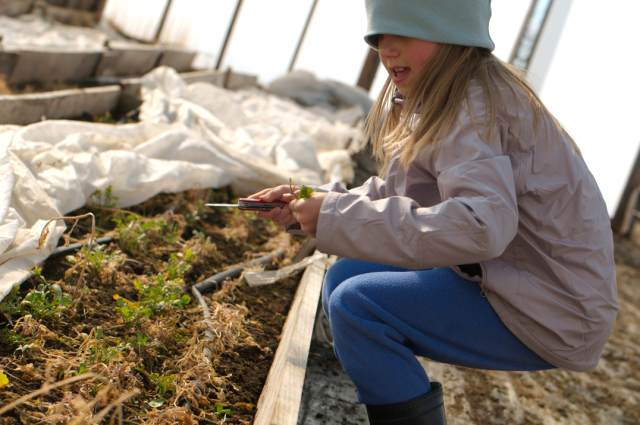 Signs of the change in season are everywhere. The sun, oh the sun, is still in the sky at 5pm. Some days are cold, bitter and icy only to be followed by days warm, melting & muddy. It's definitely still winter here in Maine but because spring is around the corner I'm content to ride out the last of winter's days.
Another sure sign of spring on it's way is these sweet farm babies.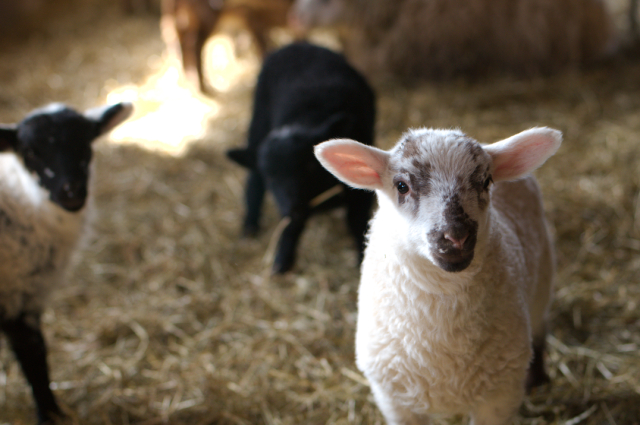 Talk about melting a mama's heart and I don't mean those ewes. They seem to be quite disinterested mothers. Maybe they get all cuddly when when everyone leaves the barn. But in their defense they are also very easy going (a trait I could learn from), letting the lambs literally walk all over them, chew on electrical wire and climb the walls.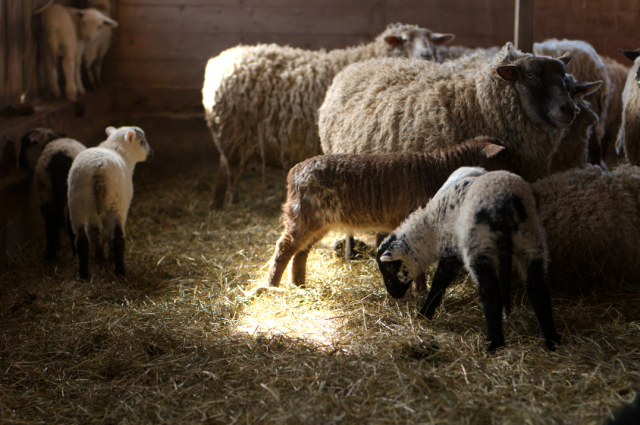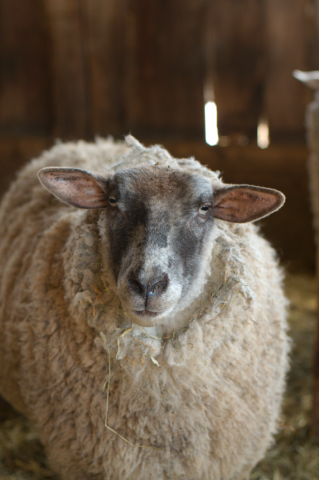 The lambs and the end of the winter arugula weren't the only notes of interest from the farm this week though. Our CSA is now selling one of a kind Light Living Photography (that's me) greeting cards. You know the type, photo on front and blank for your personal message.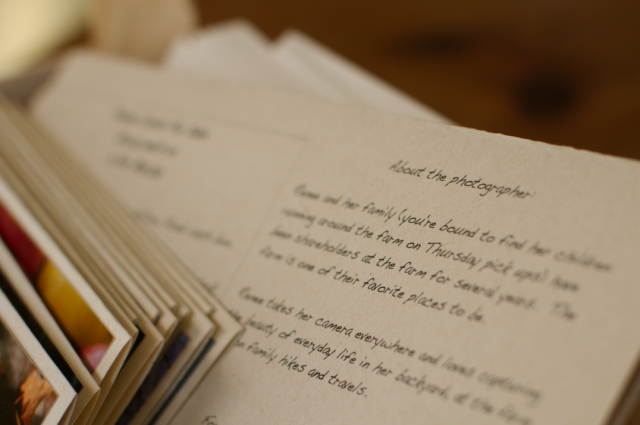 I don't expect to see a lot of sales right now especially considering there isn't a farm pick up for another 2 months, bad timing I guess for a card launch. But it's exciting nonetheless. And what's so sweet is how encouraging my farmer is of this endeavor and her enthusiasm to feature these at the farm. Having someone believe in you (other than your mom) is a really good feeling.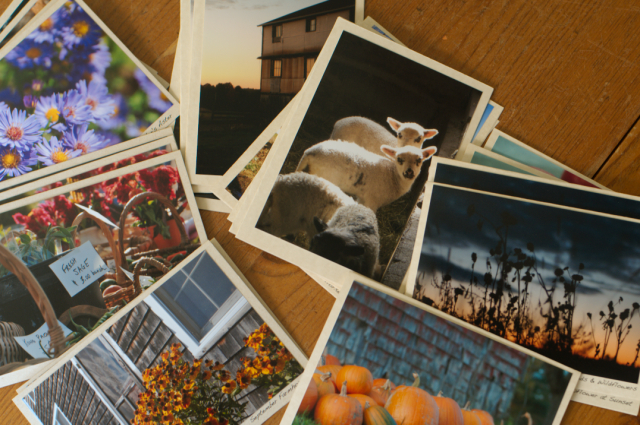 For this particular go around I choose photos with a decidedly "farmy" feel. Animals, field sunsets, farmhouses, barns - most of them taken at the farm itself. I think I'll add more stock in the summer of flowers and other pretties. So, if you want a piece of art to give or frame you can find my photography at Willow Pond Farm.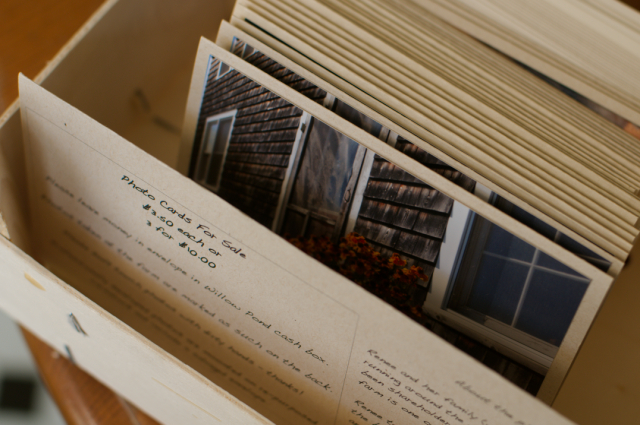 Renee Tougas participates in affiliate marketing, including the Amazon Services LLC Associates Program. Whenever you buy something on Amazon from a link you clicked here, I get a (very) small percentage of that sale. See disclosure for further explanation.
You can subscribe to comments on this article using this form.
If you have already commented on this article, you do not need to do this, as you were automatically subscribed.