The end of our journey is just the beginning
November 25, 2014
The 24th episode of the Beyond our Boundaries video series is live today. It tells the story of the final days of our hike.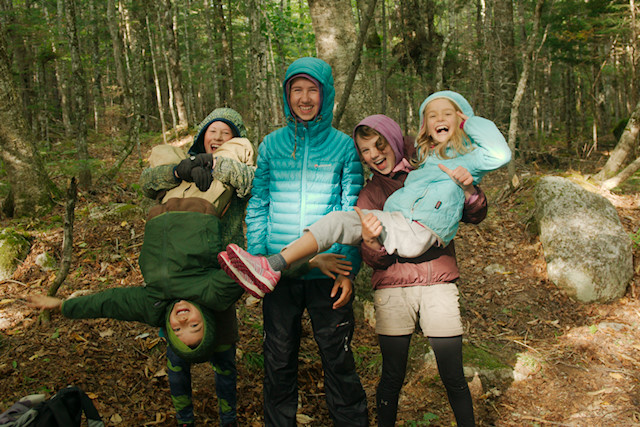 On the weekend of fall's official arrival in mid-September, our family reached the northern terminus of the Appalachian Trail, Mt. Katahdin, the end of an almost six month thru-hiking adventure.
Like the trip itself, it was a time I'll never forget.
It was the weekend our friends meet us on Friday night, deep in the Maine woods, with lasagna, fresh bread, and an end-of-season garden salad - headlamps bobbing in the dark while we ate supper; the weekend we registered at Katahdin Stream Campground Ranger's Station giddy with the knowledge of only one more day to go; the weekend we gathered, one last time, around a campfire before seeking the familiar comfort of a warm sleeping bag and tent; the weekend I rejoined my family after six weeks off trail to summit together, the last mountain and the last day of our journey.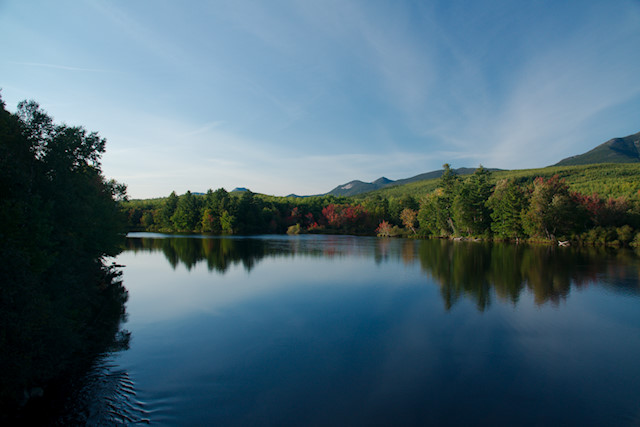 While we were on the trail we used our Kickstarter funds to pay a video editor. Since coming home from our hike, Damien's been producing the videos. I'm not a significant player in this post-hike production but I am responsible for contributing the photos I took.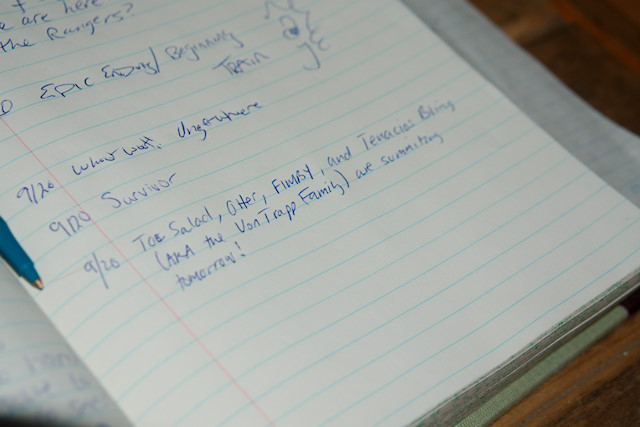 I haven't yet touched most of our photos from the hike, but this last video (or maybe second-to-last, we might do a six months later kind of video talking about life post-thru hike, what we learned in our hike, etc.) features a lot of my photography. Which means I had to revisit those last hiking days in the photo editing process.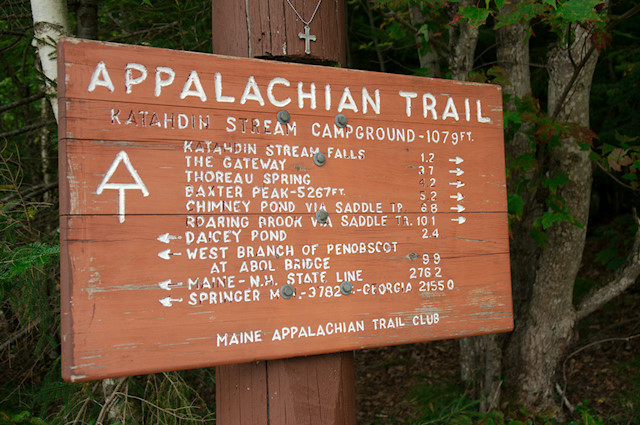 When I went through the photos, and then again, when I watched the final cut of the video with my family yesterday morning, I was struck by how joyful the occasion was, how happy I look, and how excited and relieved we were to have made it this far, Baxter State Park in Maine.
We accomplished our goal.
Having now washed ashore, a bit bedraggled, onto the island of Rest Here, in the sea of Uncertain Self-Employment and Project-Driven Living (waters that Damien must navigate alone right now), I am beyond-words grateful that we finished what we set out to do.
We pulled this thing off.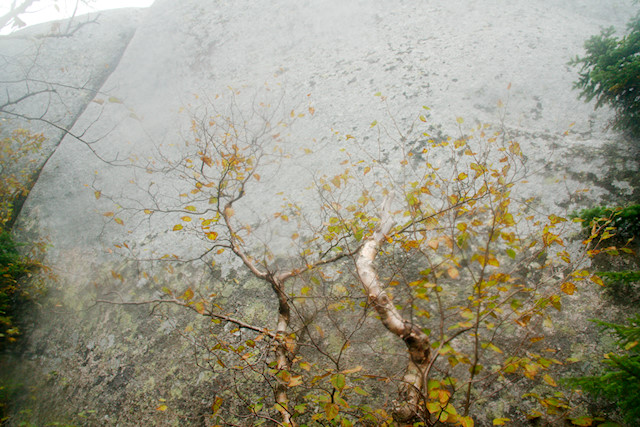 There are days, still, when I question the sanity of what we attempted to accomplish, the audacity of it. Storing all our earthly goods, setting forth to thru-hike the entire Appalachian Trail in under six months, as a family, in a straight shot north. Hello emotional and physical breakdown.
There are days when I cry at what I perceive to have lost in that journey, momentum mostly, in everyday living. The loss of a small measure of financial security, and a loss of vision and direction in my career goals because of what I learned about myself and my limits, in my relationship with my primary business partner, my husband. Hard stuff to learn. Necessary stuff to learn.
These realities (perceptions?) have been hard. But then I watch these videos and I am reminded of the amazing-ness of what we accomplished. And I fall in love all over again with my aforementioned business and life partner, for what we did, together. For these children we are raising, together. For a life, filled with adventures, together.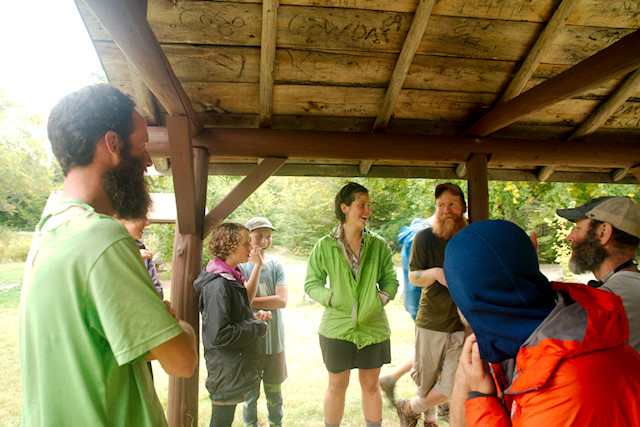 I am so thankful for the friends and strangers (and FIMBY readers) who came alongside to help us in our journey. I am so grateful to my children who didn't mutiny and owned the experience for themselves. When I got off the trail any one of them could have chosen to end their hike. They didn't. Instead they hiked on and became Jedi Knights (you gotta watch the video).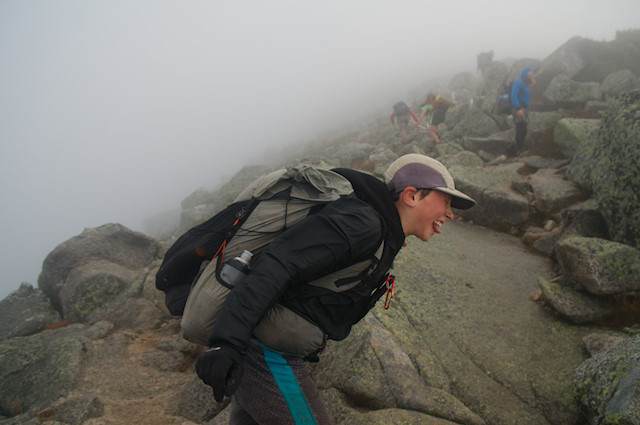 I am so thankful we have this video series, which stretched me way beyond what was comfortable (not in being in front of the camera but in the production schedule), to always remember and share this amazing experience.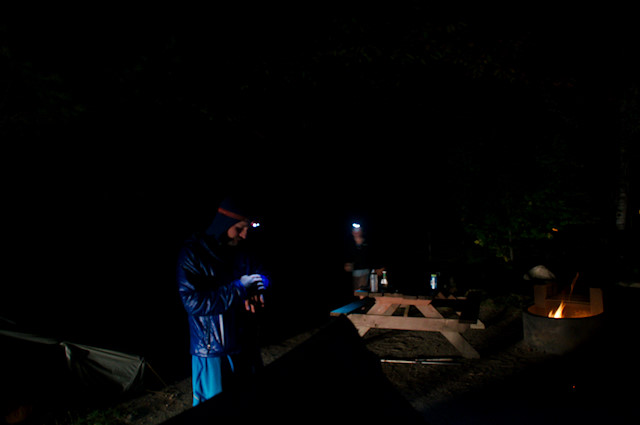 Such a paradox. How something so difficult and breaking could also be the positive defining experience in this season of family life. All the times I wanted to crawl into a cave, to retreat, to be rescued, I held onto hope that in finishing it would all be worth it. And it is.
Katahdin was the end of our Appalachian Trail journey but it was the just the beginning. The beginning of deeper personal understanding, a nascent beginning of a new approach to my career, the beginning of a new era of marriage, the beginning of opened doors for our business interests. And for our children, the beginning of increased independence and self-awareness of their incredible strength, resiliency and discipline. Traits that will take them anywhere they choose to go.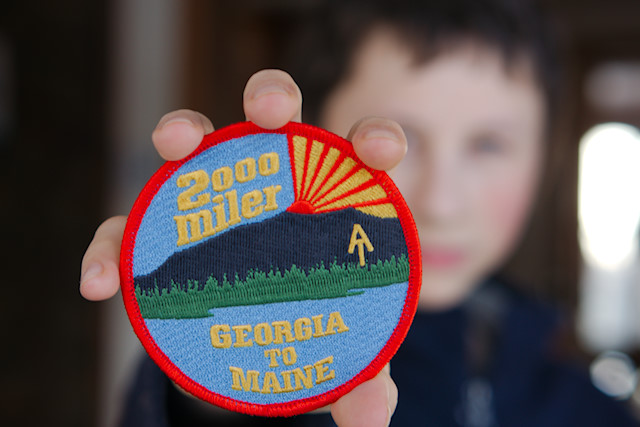 Our dear friend Springfever, who gave us the 2000 miler badges you see here, one for each us, told us the end was just the beginning. I think he is right.
I know many of you are subscribers to our video series, or Kickstarter supporters who have access to the videos. Thank you for that. I do hope you'll enjoy this episode.
For the rest of you, I want to share this last episode at a discounted rate. A thank you gift for reading and following our story here.
Thank you for reading. Thank you for always being so kind and generous to me in your comments and emails. Thank you for praying for me and encouraging me with your words. Thank you for letting me tell my story in the safety of community, friendship, and understanding.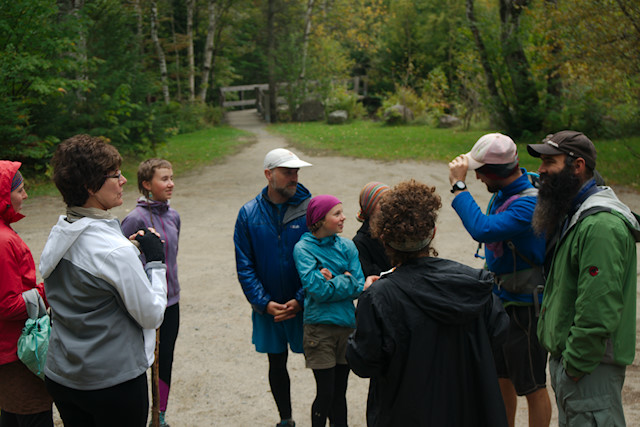 I am so thankful for you.
Renee Tougas participates in affiliate marketing, including the Amazon Services LLC Associates Program. Whenever you buy something on Amazon from a link you clicked here, I get a (very) small percentage of that sale. See disclosure for further explanation.
You can subscribe to comments on this article using this form.
If you have already commented on this article, you do not need to do this, as you were automatically subscribed.