The Beach (Some Kid's Books Too)
September 22, 2011
I know we are days away, perhaps even hours (I don't know fall's official arrival - I'm in denial) from the start of autumn. But I'm not ready to let go of summer.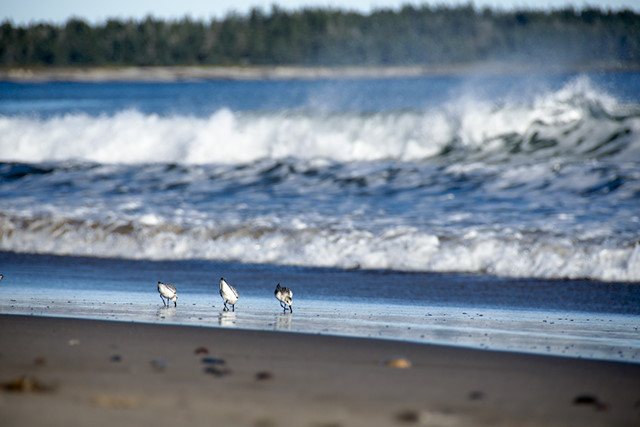 There are berries still to pick, in fact we're headed out this morning as soon as I publish. There might even be one more afternoon warm enough for the beach. 
There certainly has been days warm enough for the beach this past month and we've taken advantage of that.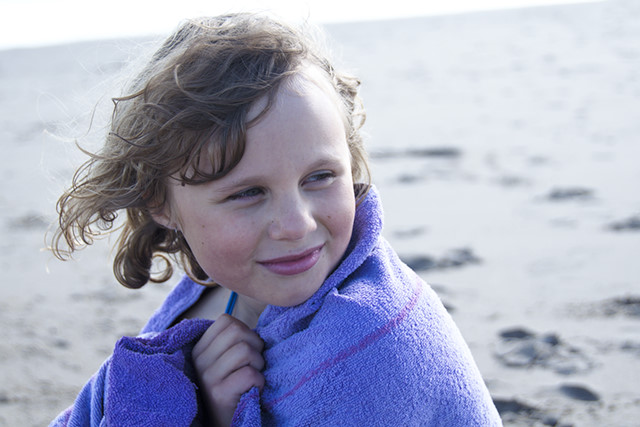 no worries, Brienne's lips are purple not from chill
but because she wears lipstick to the beach
Mind you, the kids will swim in really cold water. I won't go near it. I stay warm and dry on a beach chair wrapped in blanket and wind breaker. 
The beach is where I've done a lot of homeschool planning this year - loose leaf pages whipping about and sand lodged in book bindings.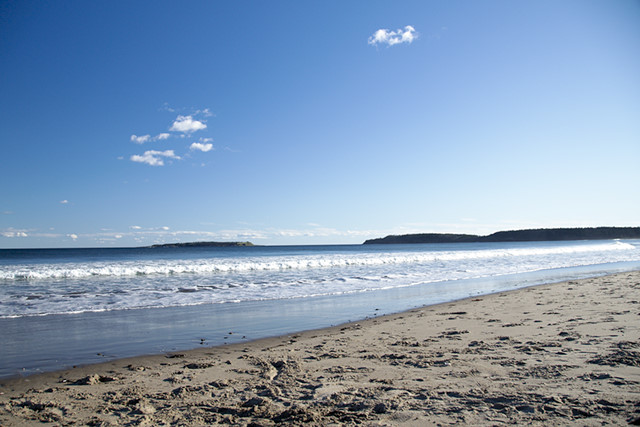 Our times at the beach have been wonderful hours, afternoons, and days of summer. I'm really not ready to let go. Not yet. 
I recently discovered some good Nova Scotia beach themed picture books at the local library. I know, most of you are reading books about pumpkins, squirrels, and leaves right now. Humor me.
And this great introduction to all things Nova Scotia:
I've read these at night to Brienne and Laurent (Celine has outgrown most picture book reading sessions) with a certain melancholy as we say good bye to our beach days and get ready to say goodbye to our summer spent with Nana & Papa.
You can subscribe to comments on this article using this form.
If you have already commented on this article, you do not need to do this, as you were automatically subscribed.