The beach at high tide
October 10, 2014
Before our hike we lived at a ski hill, about 20 minutes away from our current home, at the base of a small mountain. Now we live by the ocean. I can walk there but when my foot hurts I take the car.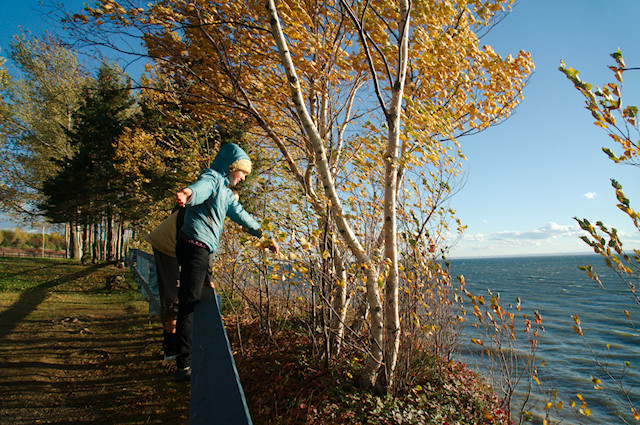 To make the most of this beautiful location I've been going to the beach every day.
If my foot feels tender, and not up for walking the length of the beach and back, I sit and knit, listening to the waves gently lapping the shore. (I'm actually trying to work on my meditation skills.) Other days I explore the beach with the kids finding sea glass and fossils.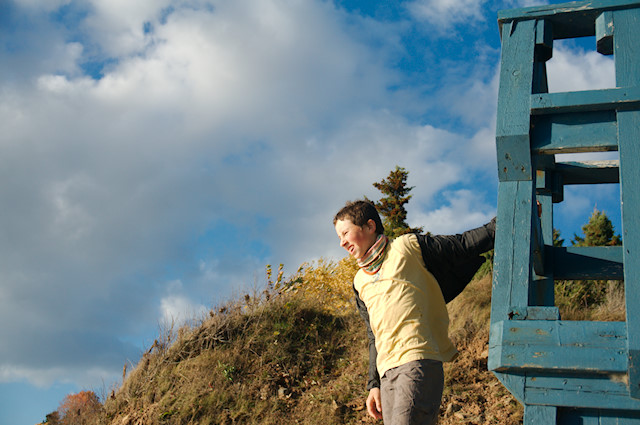 I'm not knowledgeable about the tides but yesterday there was no beach to walk or sit on, only wind-whipped waves crashing against the rock walls.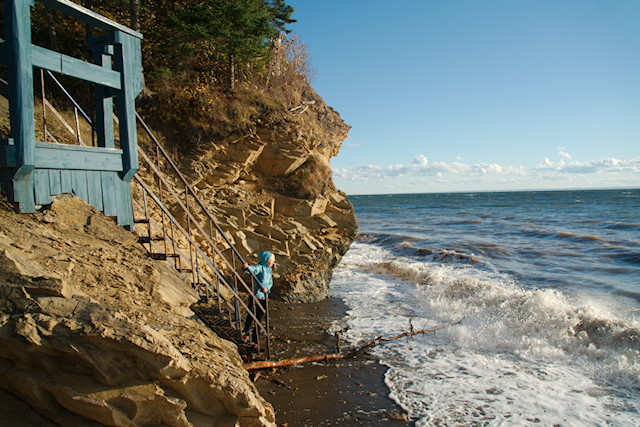 As a regular haunt, this beach is new to me and in all my previous visits the water has been languid and gentle. So this aggressive surf was unexpected and honestly, exciting. The kids and I laughed in nervous delight, as the waves crashed close and closer to our dry perch. Laurent, seeing a lull in the waves ventured beyond his small promontory rock to a sheltered, and invisible from my vantage point, strip of sand behind some driftwood.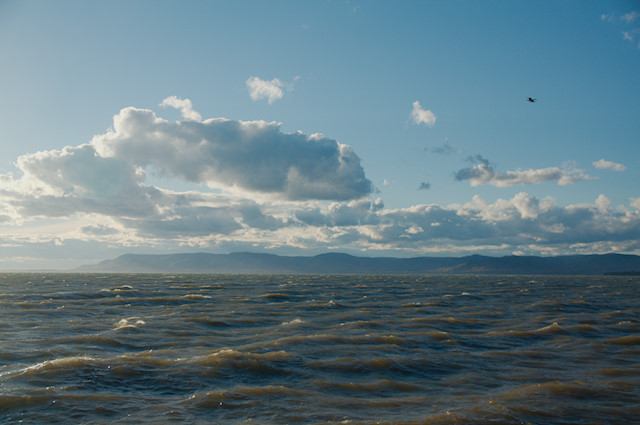 Watching him race back, just ahead of the incoming waves, was like watching a good sports game, complete with raucous cheering.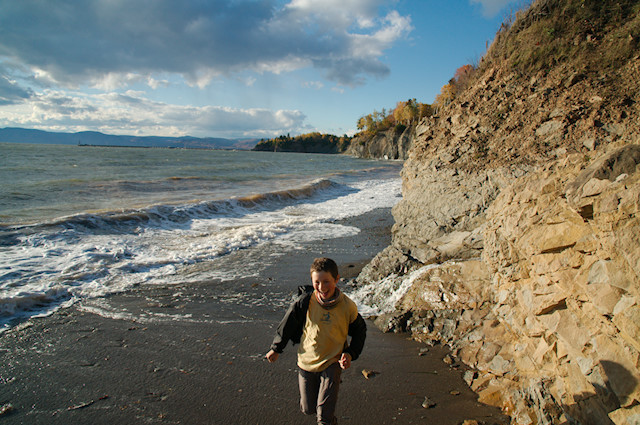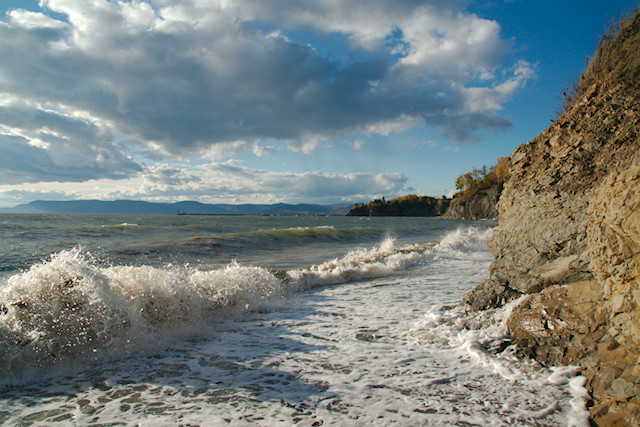 I'm not sure what I'll do about my daily beach outing when winter comes. We'll figure that out when we get there (one day at at time), but I'm certain the beach will offer new discoveries during that season also. And once I've exhausted or grown bored of that, I'll take to the woods behind the house. I hear there's a good trail back there.
Filed Under
Resource Library
You can subscribe to comments on this article using this form.
If you have already commented on this article, you do not need to do this, as you were automatically subscribed.