The Accidental Writer
July 26, 2012
I started keeping a journal when I was a eleven, or maybe thirteen. I don't exactly recall. I wrote sporadically, mostly the usual growing up angst. Lists of boys I had crushes on. Personal struggles and heartbreaks I find embarrassing, even now, to read.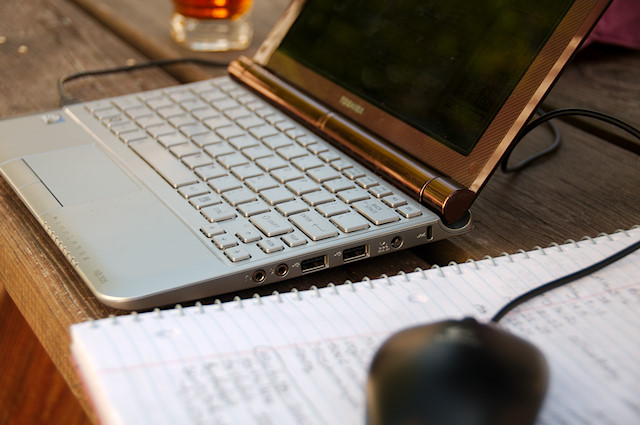 I thought everyone kept a journal. Where else could you work through growing, in secret and in safety, without judgement?
In school I was a competent writer. But it wasn't easy and I could never pull off an all-nighter, madly writing an essay hours before it was due. It was hard work to express my thoughts, coherently, on paper. Not second nature.
What I had going for me perhaps was my natural motivation to thoroughly explain my position, to logically categorize and order my thoughts. I studied hard, and was eager to please (and get good grades) and always did my best. My writing, no doubt, lacked the compelling insights of true creative genius, but it was solid.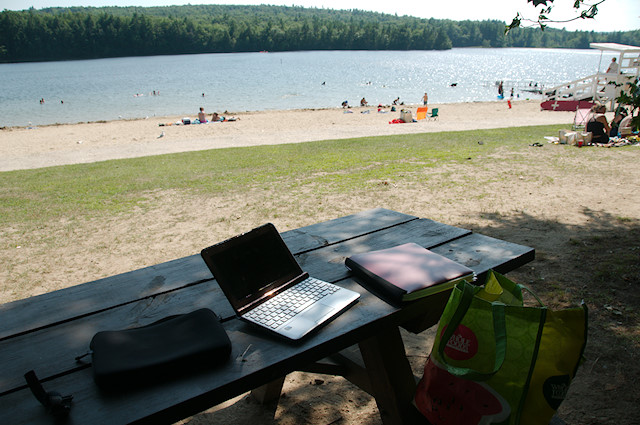 I found my collegiate writing stride in my last years of university - when I started to write about things that lit my fire - the whys and hows of learning. When a professor finally challenged and required us to read classics. Classics that at first glance had nothing to do with becoming a public school teacher. I found ideas that inspired me, writing about those ideas wasn't easy but it had meaning, beyond getting a good grade.
University degree in hand, teaching career on hold indefinitely, I wrote about what mattered most to me - my family. Pregnancy journals, post-partum journals (Help me God!) and baby books where I scrupulously recorded my children's first years. Scrapbooks of our life, as a family.
All three children have baby books and scrapbooks. I set high standards for myself and I didn't want to be one of those moms who remembered everything about her first and precious little about her last.
Recording and remembering mattered to me then, as it matters now.
I started blogging to write about my life as a stay at home mom and homeschooler. A mommy blogger. I had ideas I wanted to communicate. Ideas about mothering, my journey down a more natural, organic path of living, and homeschooling.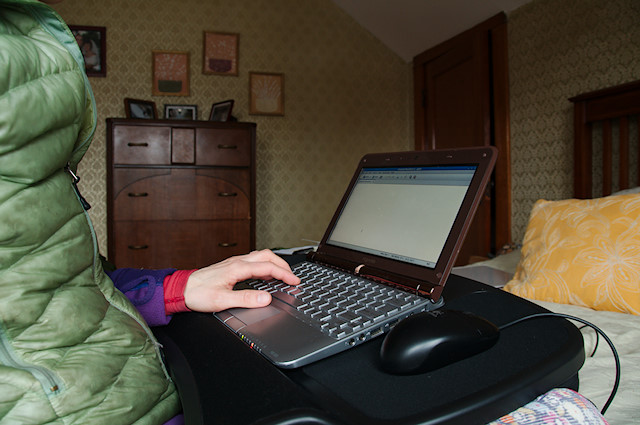 I discovered photography and wanted to share the beauty of this work I do; the home I make, the people I nourish and love. I wanted to teach what I knew (soapmaking for example) and encourage other homemakers, moms, and homeschoolers with my words and photography.
I started reading other mommy blogs. Other mommies read mine. We talked (blog comments and e-mails) about the struggles we faced at home, even in the beauty. I met people with similar values and interests. My desires as an extrovert to meet, connect, talk and share, found another outlet outside my immediate community.
And then I realized that writing was something I did every day - on purpose and with intention. That I was cranky without it, that it met a deep need I had to communicate and connect.
So I started calling myself a writer. Because I wrote.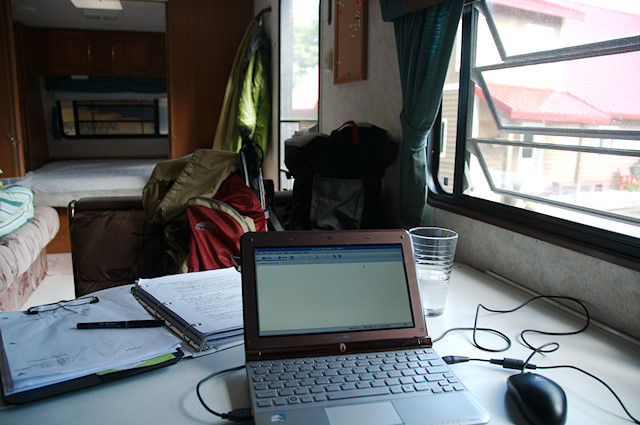 I'm not a writer because I've always felt a calling. I have no desires to publish a traditional book. (Ok, not totally true. I think a book with my name on the cover is cool but the actual "behind the scenes" work of writing a full length book? Nope, don't want to do it.)
No teacher ever told me I had a particular gift for writing. I was however told I have the "gift of gab".
I'm not an introvert longing to express myself, using the written word to speak my mind.
I'm not a "born" writer, crafting words from the time I was able to hold a crayon.
Publishing a book has never been on my bucket list. I don't have a bucket list.
I write to communicate, because I have something to say. But I love expressing myself verbally also.
I write to mentally order my life. I write to record. I write to encourage, to speak my mind and share a little love (sometimes these all intersect).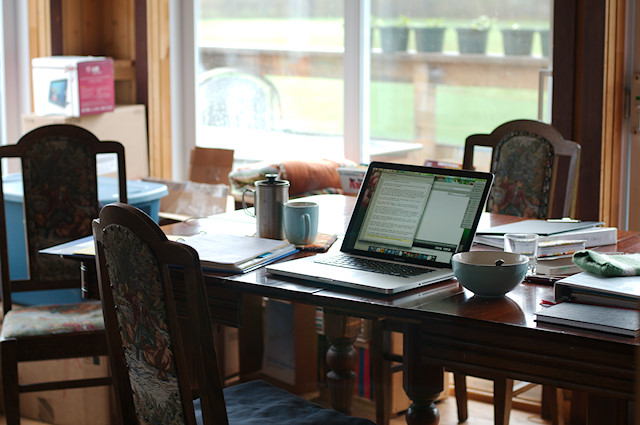 I write because I love it.
I feel insecure sometimes (there it is again, my nemesis - insecurity) when I read the experiences of other writers and bloggers, people who feel they have been called to write. Women knew from the time they were a child that writing was what they were meant to do.
Woman who put aside writing dreams to be a mom, or thought writing wasn't a "real" option, who found that dream again and are going great guns. More power to them! 
I don't have an English background and I don't know how to diagram a sentence. I make grammar errors all the time.
I've never felt called to write. But I do feel compelled. If I don't write, for even a few days, I'm antsy and uptight. Words want out. I want to connect. I want to express. I want to make order.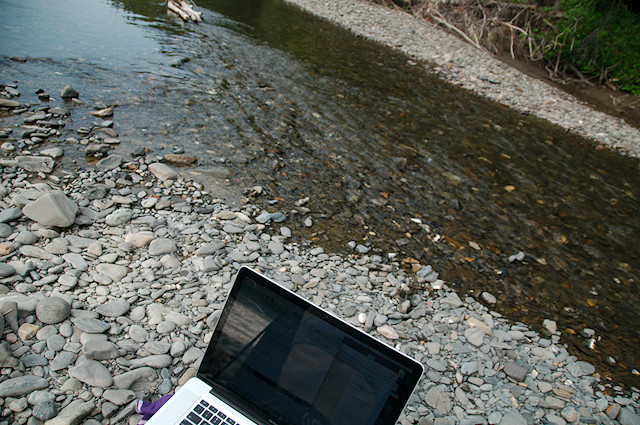 I'm not sure what kind of writer this makes me. An accidental writer?
Or just a writer.
How did you discover or fall-into your craft?
Renee Tougas participates in affiliate marketing, including the Amazon Services LLC Associates Program. Whenever you buy something on Amazon from a link you clicked here, I get a (very) small percentage of that sale. See disclosure for further explanation.
You can subscribe to comments on this article using this form.
If you have already commented on this article, you do not need to do this, as you were automatically subscribed.