Summer Intentions
July 6, 2016
My friend Krista recently posted a printable Summer Intentions worksheet. It was exactly what I needed to help me start to shift gears mentally from the end-of-homeschool-year/tax-return-deadline madness into summer anticipation. (You can find the worksheet on the sidebar of her blog.)
Her thoughts about summer intentions reminded me of a post I published seven years ago (seven!) about our summer schedule; when berries, beaches, and farm visits anchored our weekly summer activities. Slowing down for summer, lazy-hazy simple childhood stuff was all the rage in my world then. It might still be all the rage in my world, if I had younger children.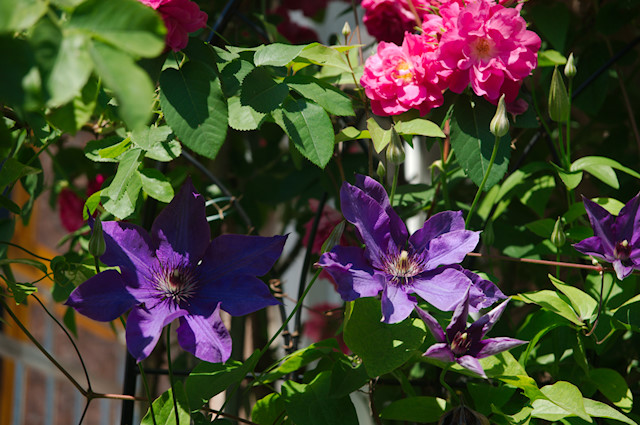 Summer isn't what it used to be when my kids were little. There's way more media in our lives, for one thing. And I don't remember the last time I went berry picking. More significantly, we've moved, several times.
Over the course of family life values shift, priorities change, people change; the kids grow up.
I don't subscribe to the theory or belief that life is worse today than it was in the past, in both my personal story and the larger story of society and culture. Life is largely what you make it, and it's always changing, and there have always been challenges.
So this is not a pining for the past, or pining for that simple schedule of summer's yore. Though I do pine for the surety I had when mothering preschool through pre-adolescent kids.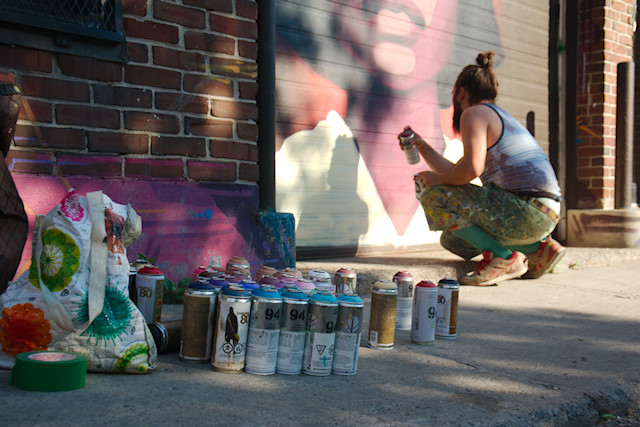 When I look back on my posts circa 2009 (and thereabouts) my words seem confident and certain. That lasted for a few years.
And then I experienced a lot of life upheaval, undermining my overall sense of security. We hiked the AT, I had a midlife crisis and our darling children grew into a bunch of teenagers with minds of their own. I'm not as brazenly confident anymore, but that helps me to rightly place my trust into hands and a heart much bigger than mine.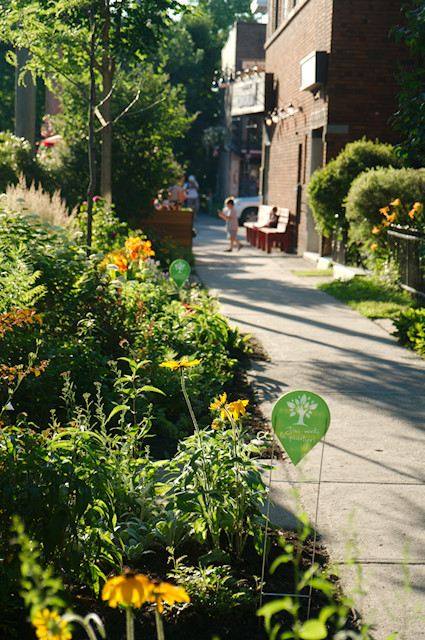 I adore my children. I love to be with them. They are my favorite people in the world. I feel most secure and safe, most loved and understood with my family. We are very close. And because of that, they also drive me crazy, so I frequently cry and hide in the bedroom. (I think our teenaged girls could say the very same thing, the crazy, crying, hiding part.)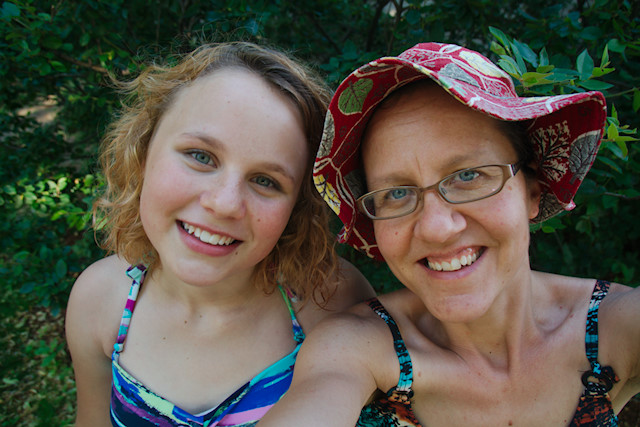 These aren't the easiest years of parenting, but Damien and I remind ourselves often, it could be a lot worse.
We've been planning for this summer since winter. It's what I do to survive dark and cold days. The best parts of winter are skiing, hibernating and dreaming about summer.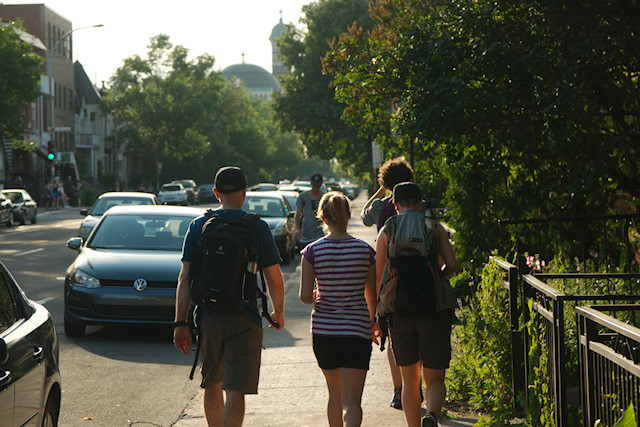 Damien and I have wanted to take the kids out west for years. We are from the west. All of Damien's family lives in Alberta. And almost all of my extended family lives in western Canada. And we love big mountains, big nature. (Given all this you might curiously wonder why we live in Quebec. See this post for the answer.)
Originally, in our crazing-making (for me that is) adventuring days we thought, "heck, let's spend 6 months out west after our AT adventure". Not immediately after, we want to maintain our Quebec residency and that requires staying put for half of the year. But we thought after banking time in our home province we'd spend 6 months traveling through the western US and Alberta and BC.
Then we clued in (crisis will do that) that I needed to be rooted. I needed to make home. I needed more security than our adventure-motivated decisions were giving me. So instead of traveling out west we moved to Montreal to establish home and find community for the remainder of our child-raising years.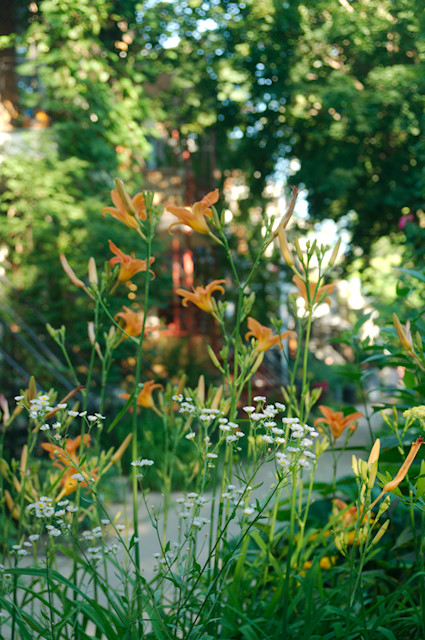 But we still wanted to make a trip west. Our children haven't seen their cousins for many years. They've never experienced the western mountain ranges. I miss my extended family. Plus, Damien works with people in the western US and Alberta. He wants to spend time with these people. We just needed to go. But living in the city, raising three teenagers on one self-employed income, yikes, it's financially tight. So we weren't sure we could do it.
In fact, in the early New Year, I "put my foot down" on travel because I am so tired of our financial situation, which feels precarious to me all the time. This is not necessarily the truth of the situation but the way I'm wired craves a ton of security. I want to follow all the best financial advice so I can achieve the most secure outcome for my life, but it is simply not possible to do everything "right" in this regard, or any regard. Life is too complicated, not to mention we are not entitled to any of it - life, liberty, happiness, breath. It is a gift, all of it.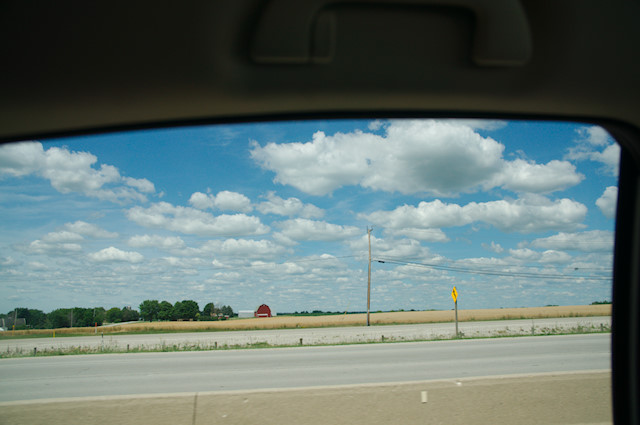 I'm just being perfectly frank about this. I have security hang-ups, hence my anxiety, but the flip side of a hang-up is an honest-to-goodness need.
Learning how to meet my true needs for security, how to be secure in God, self and relationships, learning that there is nothing I can do in the external world that will make me feel secure if I am insecure within myself, learning how to use my management skills with wisdom and not a clenched heart or clenched hands, learning how to trust... this the story of my life folks. (If you're into the Enneagram, my inner workings read like the textbook description of a type 6.)
This is the backdrop for putting my foot down, "no way can we travel this summer". But Damien is creative and is willing to make sacrifices to reach a goal, and there are trickles of money that come in to the coffers from all over the place because of our varied online ventures that I sometimes forget about. And there are friends with an air bnb, and parents who offer to help, and there are business contacts to make, and travel expenses we can write off. (And gosh, do we ever need some of those!)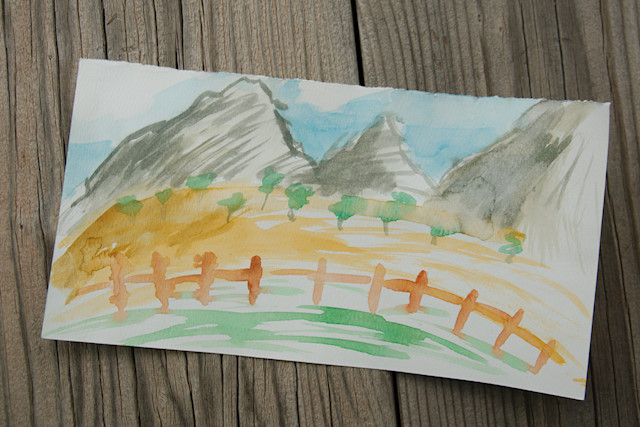 And so it is that we are traveling this summer to Montana and Alberta for six weeks, on the cheap. There will be lots of driving and working (this isn't a vacation for Damien, unfortunately). But for those efforts and with the help of family and friends we have the opportunity to stay in a beautiful place, visit Yellowstone, experience big mountains, see cousins, aunts & uncles in Edmonton, celebrate my mother-in-law's 70th birthday, attend a family wedding (where I will see my cousins, aunts & uncles), and camp with friends in Ontario on the way home. It's a big trip.
In the crazy of May and June I was barely able to think about this summer. And in my intense frustration at shelving professional projects and pushing my boundaries to support my team, I was actually upset that this summer would be just another thing keeping me from moving forward in my goals.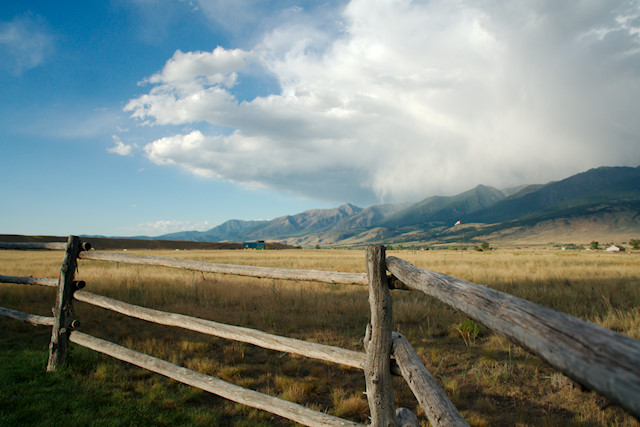 I make plans for my life, and then things don't go according to plan.
I had to put projects on hold this spring because of everything else I needed to do to support our kids, help my husband, and manage our home. And I was starting to have "flashbacks" to the previous couple years when I was making decision after decision that compromised my emotional well-being. And then summer arrived and I realized, with disappointment, that the professional projects I want to move forward this year will remain on hold or, if I'm lucky, move at a snail's crawl through the summer months. And yes, all this made me anxious. (Like I needed more of that.)
In the last couple weeks I've been working (and releasing) to change my perspective on things.
The question, How do I want to feel this summer? guiding my thoughts. Not, what do I hope to accomplish?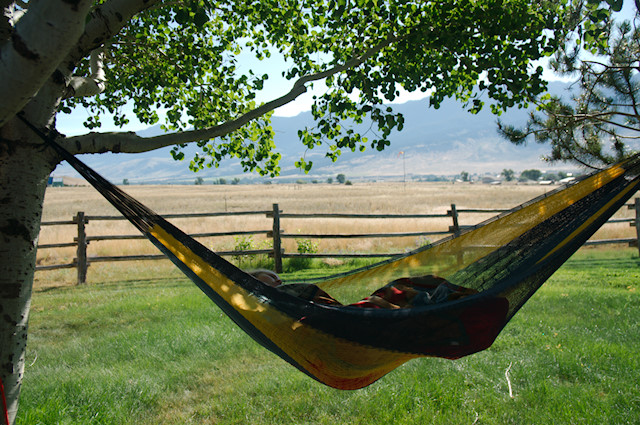 There are seasons for making progress, seasons to produce, and seasons to make peace with our limitations and life circumstances and enjoy and appreciate what's right in front of us.
My oldest daughter is 17, she's nearly grown. And the days in which we all pile into the car, as a family of five, to go on grand adventures are coming to a close. Not immediately, but soon. There will be boyfriends and girlfriends, employment, schooling, independent lives.
We needed to do this, now. And I am so grateful we can. We need to re-connect with family. We need big sky, big beauty. I need to learn to trust in God's timing.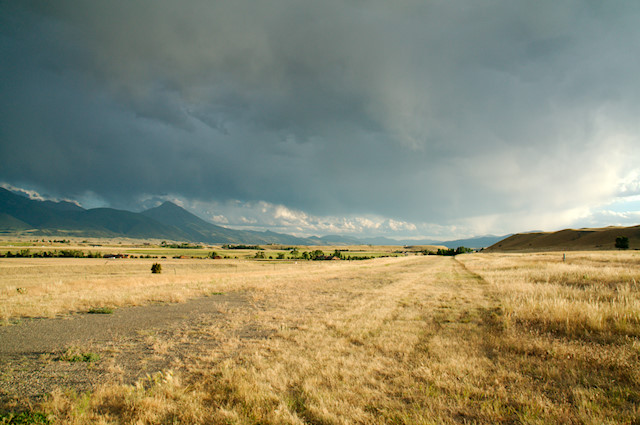 I know how I want to feel this summer; anxious, uptight, and frustrated are not on the list. So my goals and intentions for this summer are pretty simple:
be here (and what an amazing here this is)
be ok with slow progress on my professional projects
write as many mornings as possible
take lots of photos
appreciate all the beauty I'm going to encounter (taking photos will help)
nurture my friendship with Damien
give time and presence to my extended family
enjoy my kids
We arrived in Montana late Sunday night, after driving west for days on I-94. The air was redolent with pine, the stars bright in the wide open sky. The space felt warm, open, relaxed. And that is how I want to feel this summer.
You can subscribe to comments on this article using this form.
If you have already commented on this article, you do not need to do this, as you were automatically subscribed.