Slushies and Tabouleh salad for a hot summer day
August 18, 2009
There's a couple recipes in this post, just scroll past my whining to find them.
I'm taking a blogging "break" (that's a joke since blogging is a break for me and everything else I'm dealing with right now is plain old work) but that doesn't mean I can't send out a little update from the wall.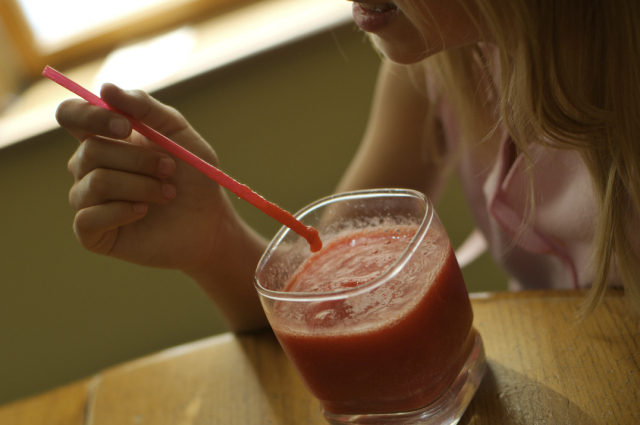 It's hotter than the blazes here in Maine this week. I'm not complaining but if I had my choice we'd be going to the beach and picking blueberries. Instead the kids are watching a video while I paint our basement to get it ready for our yet-to-be-found new tenants. Sigh...
I'm also making emergency trips to the doctor's office and pharmacy to deal with the gash Brienne got on the bottom of her heal yesterday at the kid's last swimming lesson. Glass? In the lake?
Tonight I'll finish (cross my fingers) the kid's portfolios for their review tomorrow morning. Oh... and those 100 photos I got developed to show off all their cool projects and accomplishments? Nasty, the whole lot of them. I could have done a better job on my cheap little home printer. I used a reputable company so I won't bash them... yet until I give them a chance to follow through on their 100% customer satisfaction guarantee.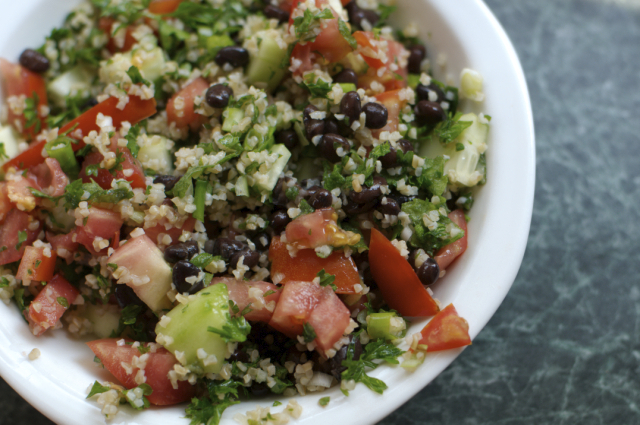 Two small consolations today for having to deal with this barely contained chaos called my life was this lovely tabouleh salad Celine and I prepared for lunch. 
Click here for recipe download.
For dessert we slurped up this tasty red melon slushies.
Red Melon Slush
1 lemon, juiced or 2 tbsps lemon juice and 1 tbsp water
1/8th of a ripe, juicy, red medium large watermelon (chilled is best)
2 large handfuls of frozen strawberries, about 2 cups
Blend it all up and serve with straws because drinks are simply funner to drink with straws. Makes enough for 4 glasses (the size in the photo above) and a bit. Add a little water if you need to get the blender moving, otherwise, blend up the watermelon first and then add the strawberries if your blender is whimpy. 
Renee Tougas participates in affiliate marketing, including the Amazon Services LLC Associates Program. Whenever you buy something on Amazon from a link you clicked here, I get a (very) small percentage of that sale. See disclosure for further explanation.
Filed Under
Resource Library
You can subscribe to comments on this article using this form.
If you have already commented on this article, you do not need to do this, as you were automatically subscribed.