Setting the record straight
January 22, 2009
I've had my share of blogging insecurities when I read other people's blogs. Here's one especially that leaves me wondering "Oh my goodness! How does she ever have the time to do that!" And then I'll tack this on the end, "I must not be a very good_______ because I don't do _____________ ".
I never want anyone to leave with that thought after they've visited here. My intent is to encourage and show the beauty of everyday mothering, homeschooling and homemaking. A career and life calling that far too long has been looked down on in our "you are valued by how much you earn" society.
So I feel I must address a recent blog comment:
where do you find the time? Cook, clean, school, mother, blog.... and you do them all so well. I hope that I get one done well and that it is the one that matters most to me (cleaning is not it :-)
Thanks for the compliment. But to set the record straight my dear friends, here is a short list (there's more where these came from) of the things I don't do:
I don't cook gourmet, fancy, everyone will rave about it meals. It's a pot of soup, it's healthy and it's on the table by suppertime (hopefully) and everyone's eating it whether it's their favorite or not. It seems to have worked because our family, me included, has learned to like these simple meals.
I don't write Christmas letters on time. Mine is still in my out-file waiting to be photocopied, hand addressed and sent.
I don't exercise in the modern sense of the word. I don't go to the gym or "work-out". I walk the neighborhood with the kids, heft a pack on our weekend hikes, garden, run up and down the stairs, shovel the driveway and call it good.
I don't have a lot of time for play-dates and friend get-togethers. This one sometimes bothers me because I want to be an accessible friend but I'm careful to guard our time to accomplish what our family values - a simple home, creativity & educational pursuits, outdoor adventures, healthy eating, and everything else that makes up who we are.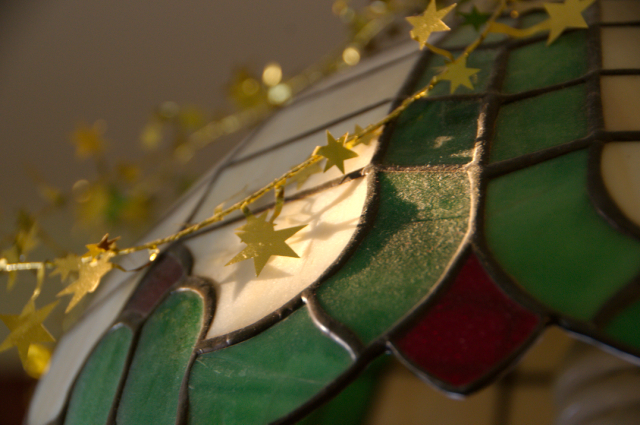 I don't have babies in the house anymore. This is HUGE! My goals those days were meals, laundry, babies fed and to have nap everyday. I didn't homeschool, I didn't blog, I didn't take many photos, I took care of babies. Taking care of babies is life consuming. If you are in the stage you can't expect to get a whole lot else done.
I don't plan and plant a huge garden like my friend who made this comment.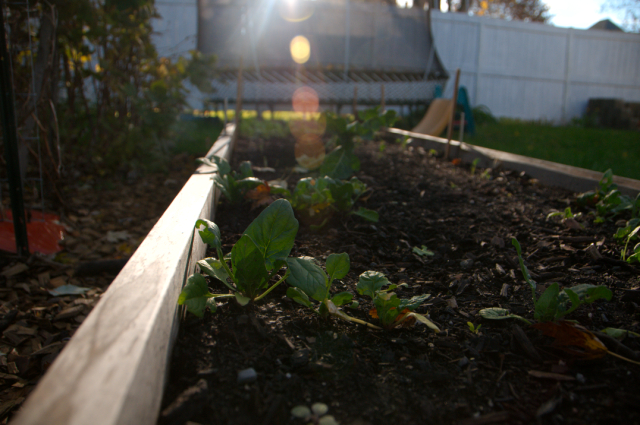 I don't crochet, quilt, sew, scrapbook, insert your craft here. (I am learning to knit) At times I've done most of those. I still read books some but with blogging and reading blogs I don't have much time for that anymore either. I have also laid aside my guitar for the time being. I'm streamlining my hobbies for this season into photography and blogging.
I don't talk a lot on the phone, to much of anybody, my family included. This is probably a bad thing. A better daughter, sister, sister-in-law, daughter-in-law, grand-daughter (you name it) might call family more often.
I don't homechool with an intense "my children must learn A, B & C by age X, Y & Z". I let it mostly flow with the where we're at. I have amazing friends who are no doubt giving their children a much better education in history, government, grammar and astronomy.
I don't have a lot of appointments filling up my day. Bother, those things just eat up time! Can't recall the last time we went to the doctor or dentist. I'm so thankful we're healthy, but we also work hard at it.
I don't take my kids a bunch of places throughout the days. We have playdates once a week, go for walks to see Daddy at work, visit the library and run errands on one afternoon but that's it. We mostly try to stay at home and do our activity and adventures together as family on the weekend. If my kids have an interest we explore that but I'm not jumping at every chance to enroll them in activities that involve me leaving the house everyday. We like it at home, we're happy and productive here.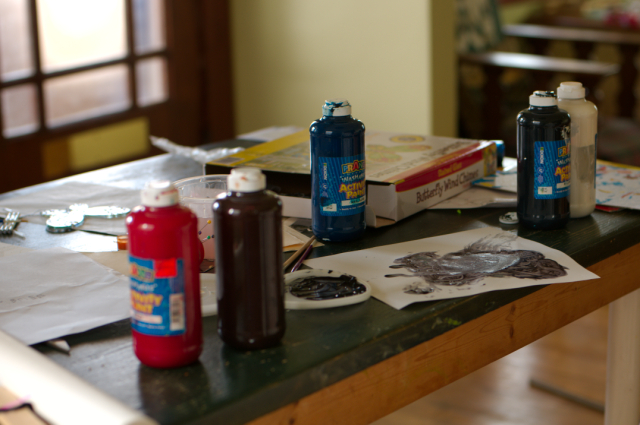 I don't do all the cleaning on my own, the kids help an immense amount. At first it was mostly work to have them help but it's paid off. They do a large part of the laundry, vacuuming, pet care, dishes, bedroom tidying, end of the day pick up and have now started learning to cook supper. This leaves all of us with more time to pursue family and individual goals.
I don't bake. Baking takes time and generally tastes better with wheat flour, sugar and fat (stuff we don't use). We snack on fresh or dried fruit and nuts. Baked goods are a real treat in this house.
I don't maintain this blog on my own. I do all the writing, photography and overall design but my best friend is my technical support, and I mean support in every sense of the word - he rocks!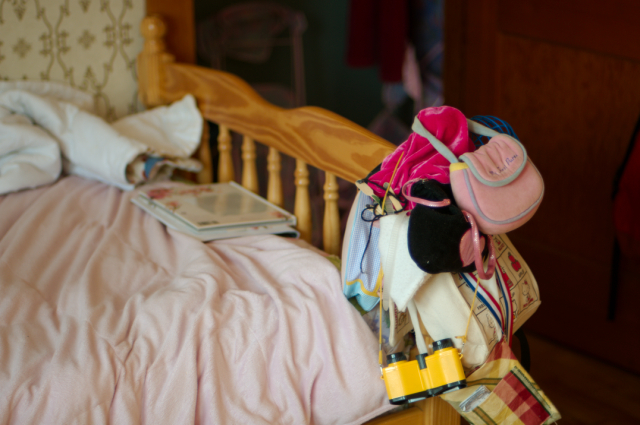 A happy household matters most. I juggle this balance all the time. I want to pursue my interests but ultimately my family's well being is my main concern. As a family we endeavor to support each other in our pursuits but as the mom & wife I still feel my main job is to be a supporter.
If you have little ones you are in the building years. Building a home atmosphere and establishing routines that will eventually make the household chores easier. At the stage we're in everyone is motivated to take care of the house in as little time as possible so we have more time for the things we like to do - hiking, reading, photography, writing, art, carving, playing etc...
It's a good place. I'm very happy here but it does take some time to build. Take heart my friend. You're doing a fantastic job!
You can subscribe to comments on this article using this form.
If you have already commented on this article, you do not need to do this, as you were automatically subscribed.