Season of Light
November 28, 2009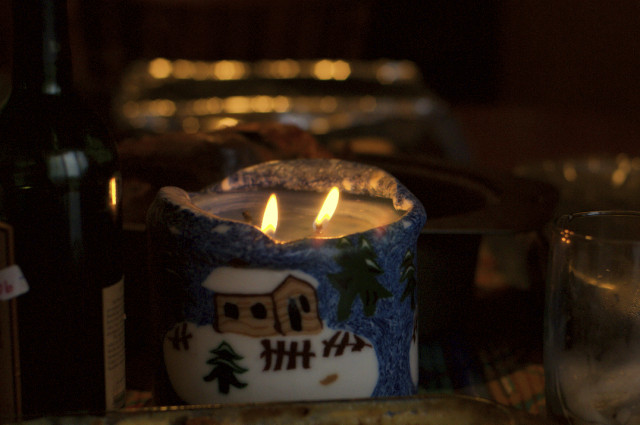 Today is blustery as all get out, no snow unfortunately. A good day though to cook and bake, which is exactly what I'm doing. Yesterday we spent the day creating, together as a family, gifts for grandparents, aunties and uncles.
With Thanksgiving come and gone it seems Christmastime is truly upon us. If you celebrate some other festival, religious holiday, special occasion - that's cool. But we celebrate Christmas so I plan to talk about this time of year as such. Which reminds me, I nearly choked on my home brew blueberry wine on Thanksgiving (I was laughing so hard) at our friend's house when he sang some Christmas song about christmahanuah kwanzadan. Ok, I guess you had to be there...
But I am going somewhere with all this. I have a new header up to honor and celebrate what this time of year means to me. Personally, I like the irony of it. At this, the darkest time of year, we celebrate light.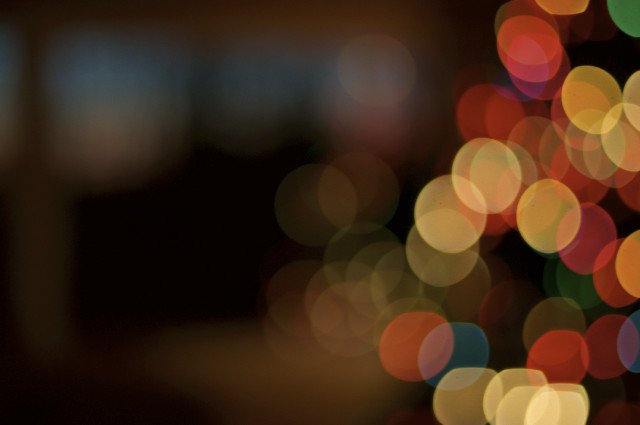 Christmas tree lights at my parents
Dec 2008

</center>

Traditions and people groups throughout the ages, especially in the northern hemisphere (don't quote me on this, I'm no historian) have had festivals of light for millennia during this time of year. Understandably. It's dark. Time to light the candles, stoke those bonfires. Remember warmth, remember light and pray for it's return.
I too celebrate light this time of year. We plug in those new LED Christmas lights (which I don't like as much as the old energy inefficient string lights), burn candles and turn on lamps to add warmth to the darkness of the long afternoons and evenings.
But that's not truly the light I celebrate this time of year. Like I said before, I am not an historian. I don't know the actual month when Jesus, the Jew from Nazareth but born in Bethlehem, was actually born. Christian tradition celebrates His birth now, no doubt because hundreds of years ago the church powers-that-be wanted to "christianize" pagan winter festivals. Speaking of which, I like to celebrate the solstice with candles and merry making.
The origin of the season however doesn't matter much to me, except from a "hum, isn't that interesting" perspective. What matters to me is that our family follows tradition and chooses this time of year to honor the birth of our Savior.
Does He ask us to do this? No. Is observing His birth a requirement of our faith? I doubt it. But a yearly celebration of the birth of the light that shines in the darkness is a good thing.
And as much as this time is about recalling the story of Jesus' birth it's about a world longing (groaning in pain actually) for His return. Don't you feel it? That's a really personal question and you certainly don't have to answer, but I feel the pain. Children lonely and abused. Families torn and broken. Nations corrupted and bankrupted. The earth ravaged and scorched.
But that is not the end of the story! Thank God, because if it was I wouldn't feel like living, especially during these darkest days of the year.
And maybe that's why we turn to the light during this season. Because where there is light, darkness can't creep in. Not into our homes and not into our hearts.
That's what I celebrate this time of year. I celebrate Jesus who, "through him all things were made; without him nothing was made that has been made. In him was life, and that life was the light of men. The light shines in the darkness, but the darkness has not overcome it." (Gospel of John 1:4-5)
It may be dark; I feel it keenly these days. But the darkness has not understood the light, has not overcome the light. And so that's what I'm celebrating! I'm celebrating life. I'm celebrating the light.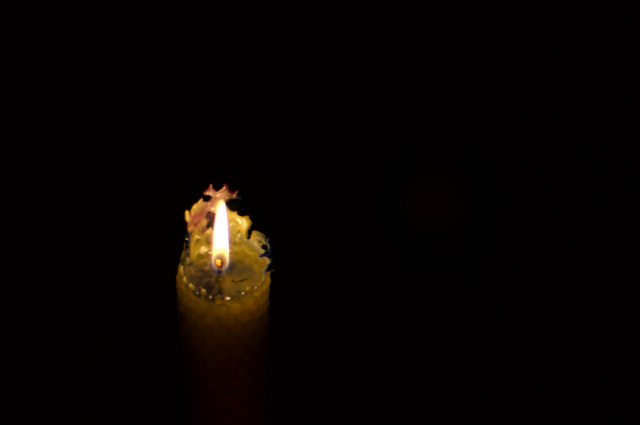 Renee Tougas participates in affiliate marketing, including the Amazon Services LLC Associates Program. Whenever you buy something on Amazon from a link you clicked here, I get a (very) small percentage of that sale. See disclosure for further explanation.
You can subscribe to comments on this article using this form.
If you have already commented on this article, you do not need to do this, as you were automatically subscribed.