Remembering the early elementary years (and the development of an education philosophy)
October 24, 2013
In my homeschool post on organizing someone asked why I keep records. I responded to that question in comments, but the short of it is I am a record keeper and recorder of our family story. It's just what I do. It's one of the main reasons I blog actually.
I write down the things my kids are learning for the same reason I take photos every day of our life, so I remember.
One of the pleasures of keeping records and taking photos is the reminiscing they allow.
When I was writing that tome on homeschool organization (which I wrote mostly to have as a reference piece for homeschool coaching purposes and support for other homeschoolers) I did some snooping around in my old digital files. I wanted to see just what what was in there.
This is one of the things I found.
---
Reflections for School Year Sept 2006 - August 2007 for Portfolio Review
Tuesday, May 29 2007 (3/4 of "school year" done)
It is very hard to sit down and do a review of our "school year" on such a beautiful spring day. We live by the seasons, and this is definitely an outside day!
We had a fantastic camping trip this weekend that in many ways was a metaphor of Celine's growth & learning.
Our weekend was about family togetherness, enjoying each other and the beauty of creation. We challenged ourselves physically and pushed some of our limits (especially the childrens') by hiking a mountain. We took off watches and followed our own natural rhythms.
Likewise, in our "regular" life we function as team of which Celine is truly an important part. Daily life presents opportunities and challenges that must be figured out and overcome. Celine's learning is inextricably linked to these realities. And it is within this navigating of family life that Celine is challenged to grow and learn and given the freedom to pursue those things that interest her.
Her interests presently include: creative dance, horses, reading of all kinds especially historical fiction, using math to solve problems, gardening and flowers, sewing and fabric/textile creations, outdoor activity and general imaginative and creative play.
Some of the ways we facilitate Celine's daily learning are through:
lots and lots of books of all kinds: reference, non-fiction stories, fiction. She is a prolific reader and we read aloud as a family.
other reference material, the Internet, audio and visual media
conversations and discussions throughout the day. Mealtimes shared 3 times daily, especially, involve an unexpected amount of math problem solving.
lots of outdoor exploration, fresh air & sunshine: home, farm, hiking
dance lessons
access to creative materials - usual craft cupboard stuff, fabrics and tools.
curriculum & course materials: Math U See, Getty Dubay Italics handwriting, misc. science experiment and activity books
musical concerts, theatre and general community involvement
travel & family adventures
As Celine's parent, and her biggest fan, I am pleased with the progress we've made recently in math and writing. Earlier this school year Celine was having difficulty writing, both the mechanics and the content. After differentiating these 2 parts of writing we decided to work on her handwriting skills so she could more easily and effectively communicate. The Getty Dubay practice has been enjoyable and has resulted in a greater ease of writing for her and less reluctance. Celine is now better able to express her thoughts through writing.
Celine loves math and her math education has been in the context of everyday problem solving. Therefore it is all relevant and useful. A few months ago she expressed interest in learning more math so we bought a curriculum to help with this. Since using Math U See principles (not the program's pace or pattern as of yet) her basic computation skills have greatly increased and I've gained more confidence in explaining the how to do math.
This has been a wonderful year growing as a family and watching Celine grow as an individual. It's a honor to be called her mother and to share in this journey with her.
---
I wrote that six and half years ago. Celine had just turned eight. The details are different these days but the heart is still the same.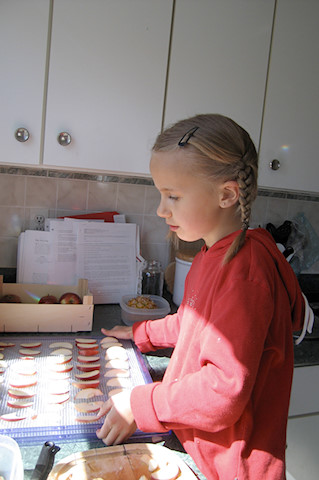 I've been cleaning up some old posts at FIMBY, getting ready to launch my homeschool help resources page, and I came across this one.
I wrote that post the fall after writing those reflections I shared above. In that post, I talk about how I shifted that year from an un-directed, interest-led learning into a more intentional, interest-led learning environment, with help from some Charlotte Mason-inspired methods. I explain the process of starting to develop our own curriculum.
This was a significant juncture in our homeschool journey, and one of the notable milestones in the formation of our family's education philosophy.
There have been a few significant influences to our homeschool philosophy and practice over the years.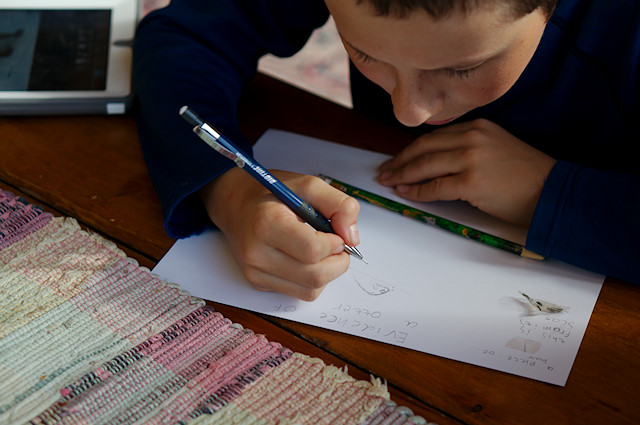 John Holt started it all when I read his work in university, about eighteen years ago. I don't remember if it was Learning All The Time or How Children Learn, or both. I can't remember the exact words anymore and the books aren't in my personal library (I'm sure I just borrowed them at the time), but those ideas started me on the path of freedom education.
In the early elementary years, on the recommendation of a good friend, I read the Charlotte Mason Companion. That book helped provide some needed structure. I made some tweaks at that point, which I talk about in this post, which held me in good stead for a few years.
Then, the talented writer Jamie Martin, my editor for a couple years at Simple Homeschool, put into my hands (literally, she ordered the book for me and sent it as a gift) Leadership Education. And shazam it all fit together - how to build freedom and structure in our home, the different stages of learning, and the purpose for it all.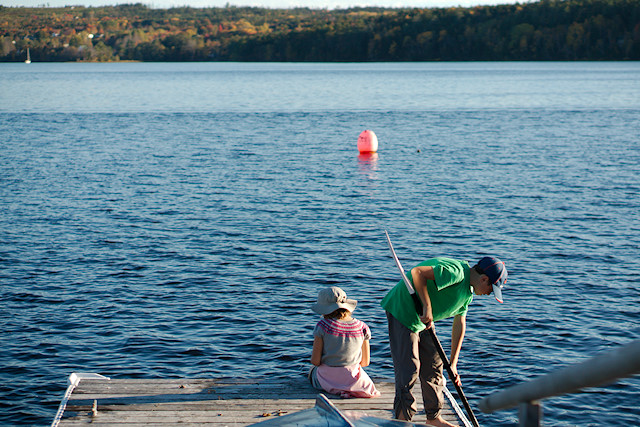 (I've never read any Waldorf philosophy books but so much of our early years lined up with what I've seen of Waldorf in action, especially the emphasis on nature and seasonal rhythms.)
Of course, I've read other homeschooling books and am confident recommending other resources to parents. I'm working on compiling a list of the most helpful books I've read over the years to include with my other homeschool help resources.
The books I mention in this post were very instrumental in our journey, largely I believe because of timing. They were the right resources at the right time.  
I didn't go into homeschooling having it all planned out. We were committed to homeschooling through high school but I had very little clue about how that would actually unfold. I knew it could. I saw other people do it, I just wasn't sure how we'd do it. 
I still haven't written down my complete philosophy of learning, and I don't know that I ever will. There are bits and pieces of it all over this blog and in our learning binders and that's good enough for me, for now.
It's fun to look back over the years and see the path we've taken. And to be at a place where I have some confidence in that, even though I still tremble from time to time with all that I don't and can't know about the future.
But the unknown future is not the most important thing, and neither is the past, as much as I like to reminisce and look back to see how all the dots connect.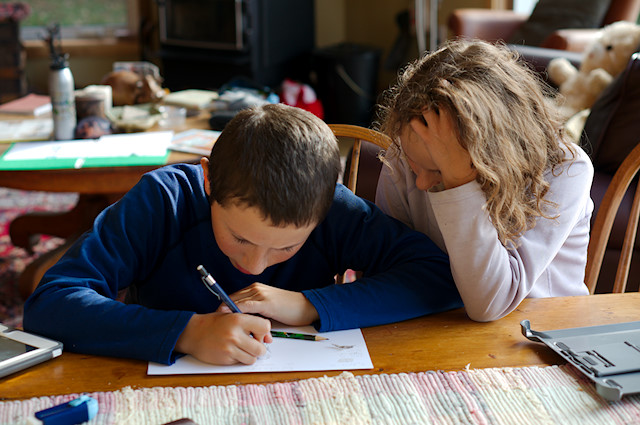 Today is what's important. That I do the best with the knowledge and resources I have. That I am open to new ideas but grounded in core values. That I love learning myself and build an environment and routines that support that in our home.
Just remember, it's not a whole lot more complicated than that, except when we make it complicated.
Filed Under
Resource Library
You can subscribe to comments on this article using this form.
If you have already commented on this article, you do not need to do this, as you were automatically subscribed.