Redecorating the tree
December 13, 2014
I redecorated the tree this week. When the kids were little I would re-position ornaments sometimes but I've never pulled the whole thing apart to start again.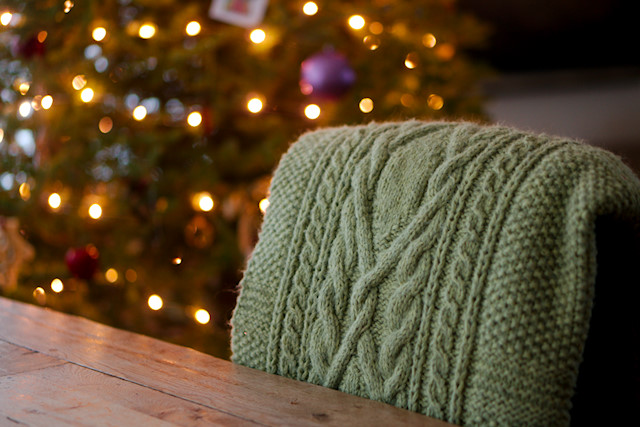 The tree went up on December 2nd, my birthday. I usually like to wait till the second weekend in December for tree decorating. To space out the holiday happenings, and also because we keep our tree up sometimes past the New Year.
But this year I grabbed for something I knew would bring festivity to the day, for the kids' sake, and my own. A bright spot in what was otherwise a difficult birthday, arriving (unbeknownst to it) in the middle of a deconstruction zone.
So we put up the tree to save the day, or something like that. And it served its purpose, bringing joy and Christmas spirit.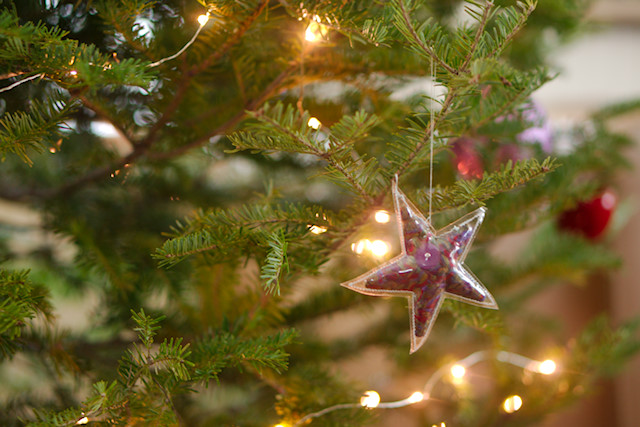 On a much happier day this week, as I was photographing the tree and the snowy day, the special beauty of December, I realized I really didn't like how the tree was decorated. It didn't feel right to me. Some of the ornaments were placed wrong, but mostly I just didn't feel good about it. It was put up in pain, and now I wanted to fix it in joy.
So I did.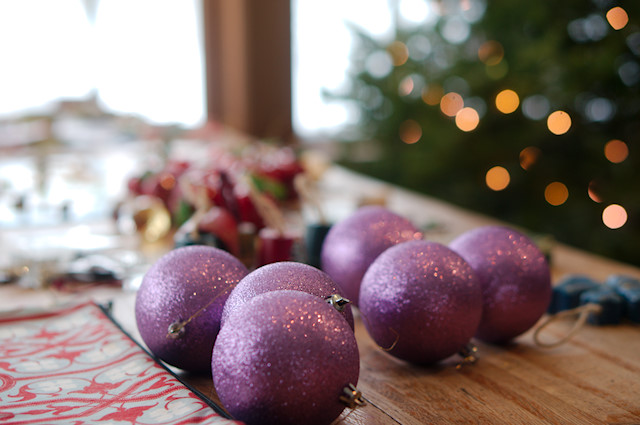 I pulled it all down. On the table, next to the suspended Settlers of Catan game, I sorted all the ornaments according to type; shiny stars, glass balls, painted folksy wooden creations, wire and sea glass, etc. I re-strung the lights on the lower branches, which our newest family member Pippin had dislodged. (Pippin was neutered early this week which has toned down his tree-jumping, fellow cat-attacking antics.)
Then I redecorated. Laurent and Brienne were playing outside in the snow and Celine was sewing.
It was just me and the tree, like the years before children, except that nearly all the ornaments now (I have a few from pre-child and even pre-married life) speak of our family history in some way. Years of handmade ornaments, gifted ornaments, Baby's First Christmas, and even the sparkly purple balls purchased last year from the dollar store to decorate for Brienne's birthday, have a story to tell.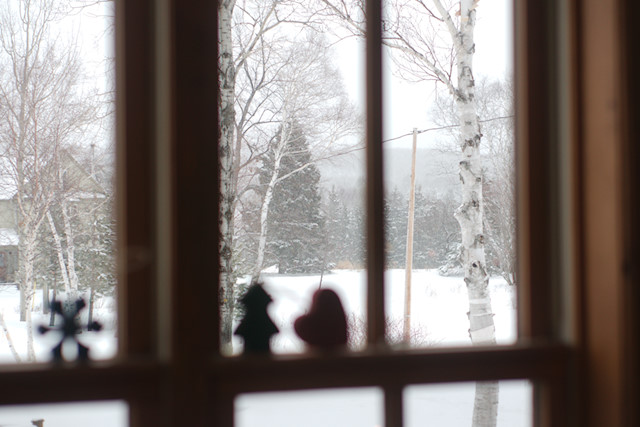 Some of the heavy ornaments didn't make it back on the tree, the branches not strong enough to support them. I found other perches and places for the most beautiful ones, but some I put back in the ornament box. They're not needed this year.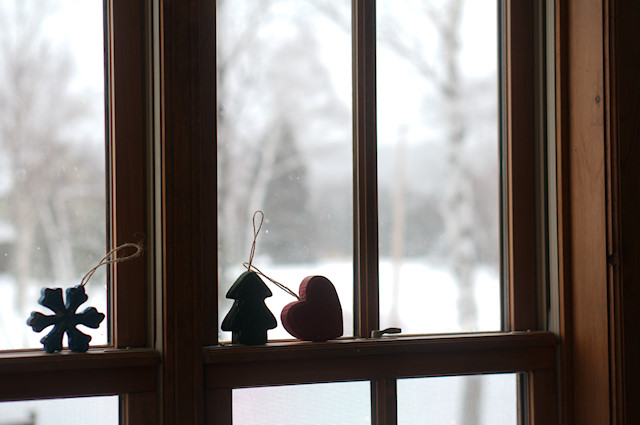 No feelings were hurt in the redecorating of the tree. I didn't think they would be.
The things that capture my kids imaginations and their expressions of creativity are increasingly different than my own. Favorite TV shows, the progression through Baldur's Gate (poor Laurent, no one wants to listen anymore), fashion, makeup, hairstyles, reading tech RSS feeds, sewing costumes, painting trees - their uniqueness from each other challenges us as parents in meeting their needs but also grants me freedom because the tree, well, that's mine. And no one else needs it to be just so, but me.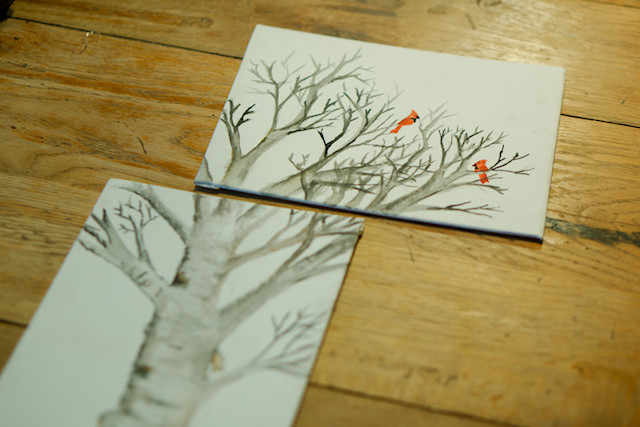 Living in a northern climate, winter speaks to me of tradition, responsibility, and hunkering down for the long haul. A necessary confinement. A curbing of summer's free spiritedness (and gasp, potential out-of-control irresponsibility) enforced by snow and cold.
But this year I feel freedom in the air.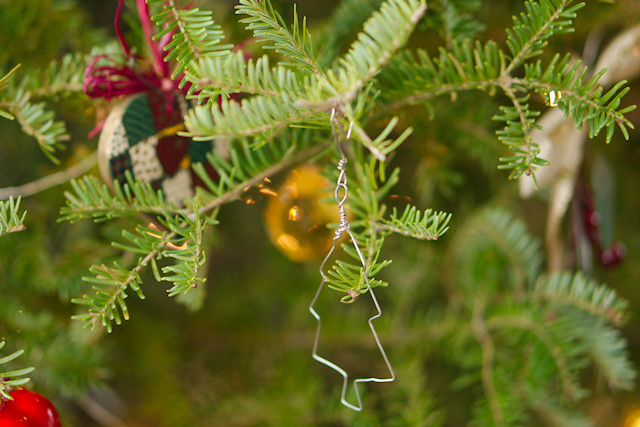 Who knew that redecorating the tree, and being ok with redecorating the tree (no recrimination about what kind of control-freak mother takes down the decorations and replaces them to her liking) would bring me so much satisfaction. Satisfaction in who I am, a person who likes to arrange the tree. just. so.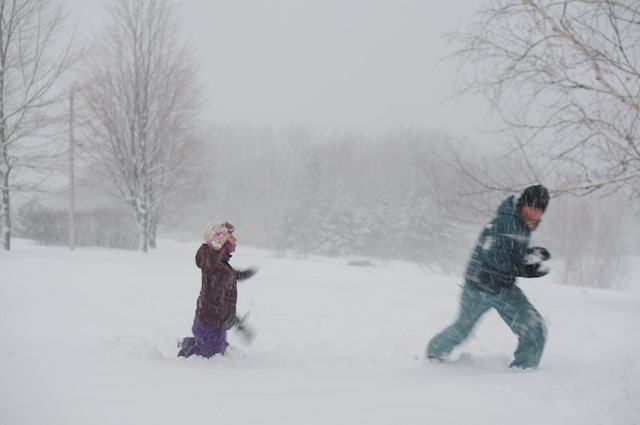 There is a return this season, winter of all seasons, to loving me. Accepting me, my limitations and preferences. Accepting me, my strengths and ways of operating.
It's subtle and significant. It's relishing (and instagramming) my skill in creating and managing an equitable kitchen schedule for four (on weekends, five) cooks. It's wearing my favorite colors, favorite textures, while knitting more. It's watching shows that make me laugh and reading books that make me think. It's new backcountry alpine touring ski bindings and boots, replacing the telemark I struggled and struggled to learn (no more struggle where I should be having fun).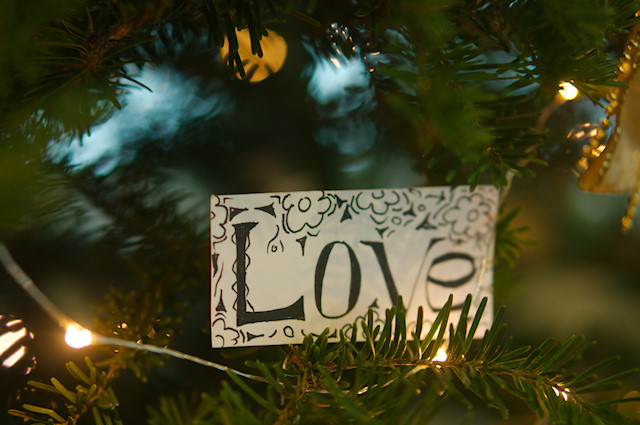 And it's singing Love Has Come with Amy Grant's A Christmas Album (the digital version of my first cassette tape, a gift for my 10th birthday) while redecorating the Christmas tree.
Filed Under
Resource Library
You can subscribe to comments on this article using this form.
If you have already commented on this article, you do not need to do this, as you were automatically subscribed.