How the light gets in
December 11, 2014
There is a crack in everything, that's how the light gets in.
I love this line from Leonard Cohen. It speaks beautifully about our human condition.
We are but clay. And through the cracks the light gets in.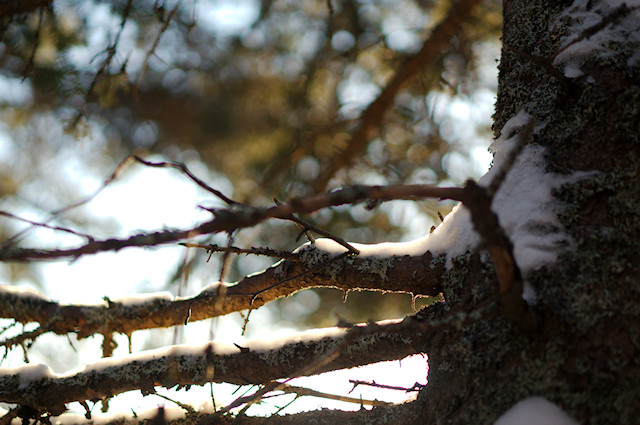 And sometimes there are many cracks, a breaking. And what will you do then, with all that light?
~~~
I've been feeling cracked for months, my clay being, once luminously glazed and strong, felt dull and weak, broken.
Light was getting in through the cracks, illuminating, at least somewhat, a path to healing. But not enough. Not enough light. Not enough healing.
Last week, the structure broke completely. The pain of that brokenness, shared between Damien and I, was almost more than we could bear. But the illumination that followed, the understanding and love that broke into my shame, insecurity, and pain is nothing short of a miracle to me.
The demolition of personal and familial artifact, the structures we have built up around our values and beliefs, is not something I want to do often. Tearing down structures, that at one time we truly felt supported those beliefs, but over time have proven to be barriers in our marriage and significant stumbling blocks for me, was very painful but is the start of deep healing.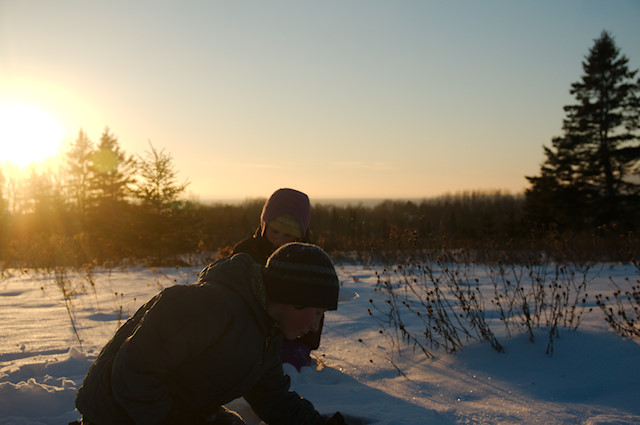 In between two birthdays (I turned 39 last week), and during the first week of Advent, traditions I held on to during the maelstrom, we deconstructed our family life.
We didn't set out to do that, to tear down what we thought, what I thought, were sacrosanct principles in our lives.
But once the walls started coming down it became so glaringly obvious to us that my post-hike recovery depended on this breaking, and rebuilding. That the health and happiness of our marriage depended on this breaking. That the way forward in raising our children depended on this breaking.
Since coming home from our hike I have been on a very painful quest to answer why, oh why, have I struggled so much in the past year? Why have I felt a growing sense of deep insecurity and shame? What happened to my confidence, my spunk, my joy, my fire? I have not historically struggled with depression or anxiety, why now? Is it age? genetics?
I am a strong woman but I have been slowing cracking and crumbling for many, many months. And last week the whole structure came down. Never mind cracks to let the light in. There was nothing but open space, no structure (terrifying for me) and a lot of pain. It felt like our life lay in a heap of broken shards at our feet.
(If you're thinking "wow, that's dramatic", I assure you that's exactly how I felt.)
Standing in the shards, the artifacts of our marriage - ways we've been doing things and how we've set up our life - the only way forward was to dig under all that rubble for the nuggets of truth.
The truth about who I am, who my husband is, who the kids are, how we function and how we thrive.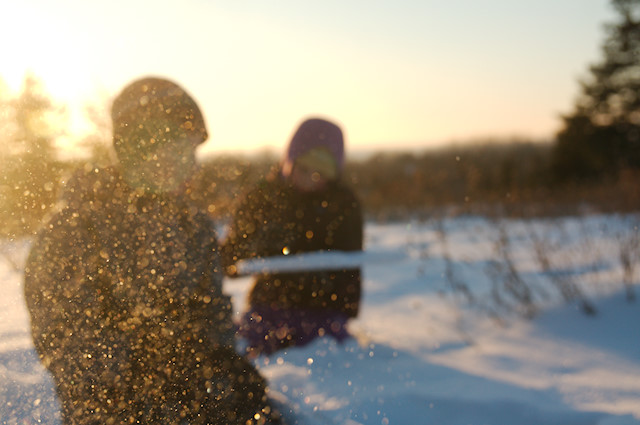 When the dust settled, like the aftermath of a devastating earthquake, we both saw with such clarity why I have walked around with so much insecurity, shame and struggle, and why it was getting worse. Why I had lost my vision and enthusiasm for the future. Why most of the fun had left our marriage, and why my husband has wondered for months, "what happened to the spunky, fiery, and enthusiastic woman I married?"
Holding this naked truth in our hands, we realized that the path we've chosen for the past few years hasn't been completely true to who we are, to who I am especially.
We, and it was completely we, set a course, and followed that course based on an ideal that was true to our values, but not true to how we actually function best in our unique personalities.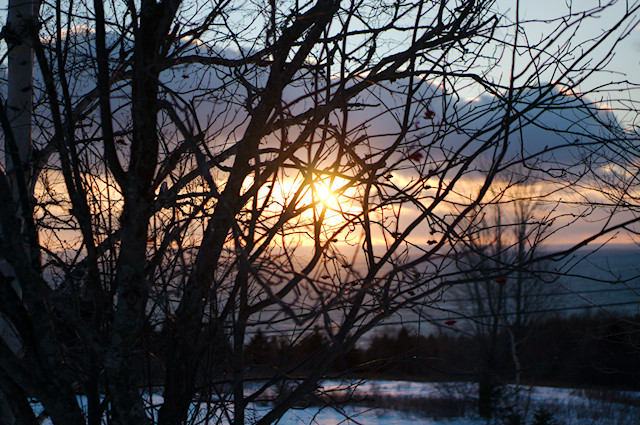 There are many ways to express our values, our core beliefs, and live them out. We chose a path that wasn't the best fit.
I am a complex individual, as is everyone, but there are a few key pieces about the essence of me that were glaringly obvious when exposed to the light.
I am a security seeking, honoring, and upholding person. I thrive in an environment of order, rules, and structure. I want nothing more than to "do the right thing". I am also extremely loyal, dependable, committed, and value family above all else. I already knew all this about myself.
What I didn't realize, what we didn't realize, is that these hardwired traits, in the right mix (wrong mix?) of circumstances, can take me down a dangerous path.
If I feel something is "the right thing to do", I can be loyal to a "family-building" cause or idea that actually works against the very nature of my being, making decisions that undermine my basic needs. And my stubborn, strong-willed nature will strive to work only harder, to be more loyal, even as I start to crack.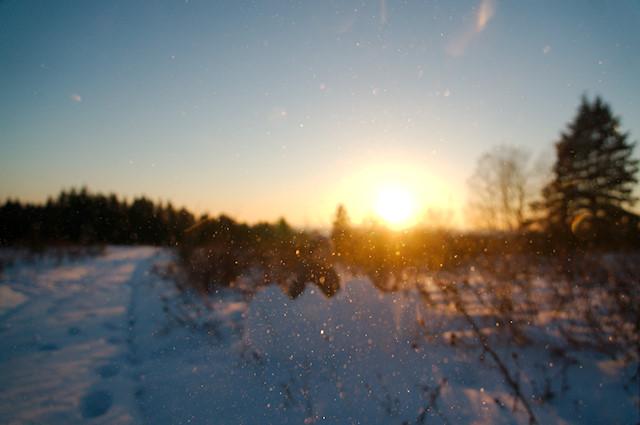 In this perfect storm, this mismatch of decisions and personality (a mismatch made worse by my loyalty to stay the course!) I will crack, and I will assign blame to myself. The plan must be right, I must be inherently wrong.
I have felt fundamentally flawed for the last couple years.
As my security, confidence, and well-being (that I feel well about my being, the essence of who I am) slowly eroded, I experienced shame, anxiety, and depression.
I am the kind of person that will go down with the ship.
And so it was time to grab hold of my husband's hand, side by side, not cowering behind him in fear, and jump ship.
Damien and I are very different people. We share values around core principles and beliefs, but our motivations and our way of functioning and expressing those values is nearly opposite of each other.
And when one of us, in this case me, attempts to operate, or mold myself into Damien's way of moving through the world, I will start to feel inadequate, doubtful, fearful, and eventually shame, deep insecurity, depression, and brokenness. (And the only reason I would try to mold myself to Damien's expression is because of my deep familial loyalty and dedication, two hardwired traits).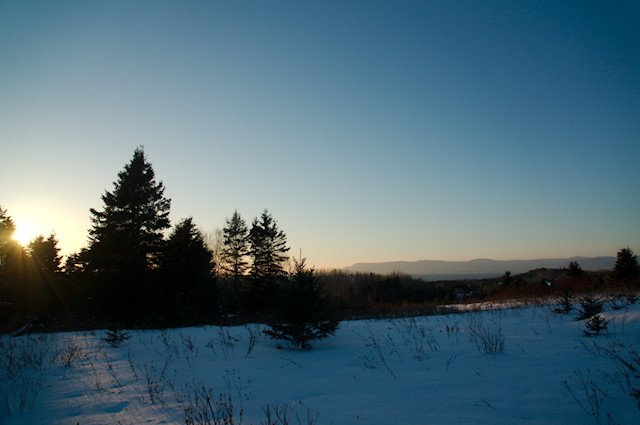 Likewise, if I impose my functioning on Damien he will also wither. Either way, if one of us is going down we drag the other with us. We're one. We are very different people who have chosen to commit ourselves, our lives, our bodies, our fidelity to each other. And when I go down, so does he.
So we've decided no one's going down in this home, in this marriage, in this family.
We've picked up everything that is near and dear, or what we thought as near and dear to our hearts, and have held it, exposed, in the light. Light, that only in our brokenness, could finally reach the dark places.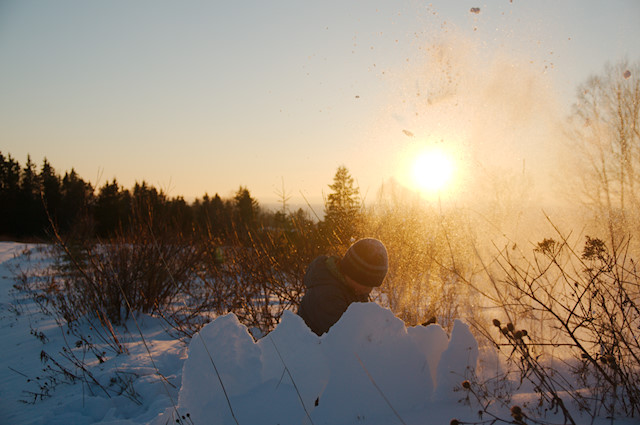 Things are changing in our home, in our family life. (No, we're not done homeschooling. But if that wasn't working for me, I'd have to let go of my loyalty to that idea also.)
Some of the changes will show up on the blog sooner than later. Others I will write about on a need-to-write basis. But this isn't about details, as much as I love those. This is about finally seeing hope, and a bright vision for my future, after months and months of increasing battles with self-worth, anxiety, brokenness and depression.
My Christmas miracle came early this year. Light shining through the brokenness, bringing truth and freedom. The path to healing.
Filed Under
Resource Library
You can subscribe to comments on this article using this form.
If you have already commented on this article, you do not need to do this, as you were automatically subscribed.