Recommendations for the beginner herbalist
May 4, 2009
Let me start off with my basic health premise: food is medicine.
From our family's experience and research we've done we believe that if you want to treat ingestion, cholesterol, fatigue, common cold and flu, arthritis, allergies, eczema, high blood pressure (and every other "condition") you start by eating a nutritionally excellent plant-based diet and exercising. So this is not a post about what tea to drink to help you lose weight (give me a break, those claims drive me crazy).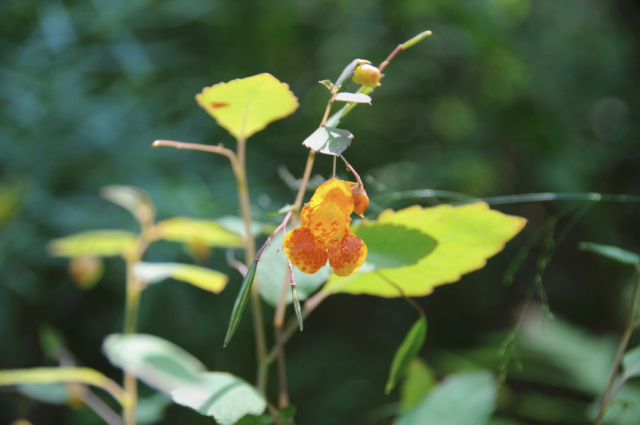 August Jewelweed
But even diet and exercise can't take away the sting of a bee or the ache of bruise (although a good diet will help you heal faster). And that's where my herbal knowledge* comes in to help care for my family's health. Bug bites, cuts, scrapes, bleeding from minor skin wounds - those I know how to treat with topical preparations and I'd like to share a few of my favorite resources with you.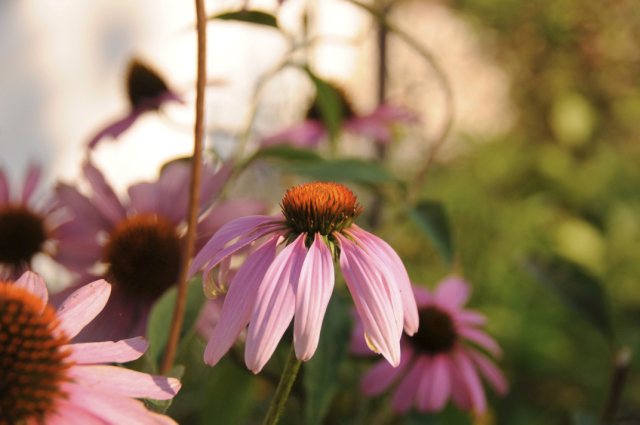 September Echinacea
Resources
Three plants (& a weed) for your garden
As you are planning and planting your garden this time of year I want to recommend a few of my favorite skin care herbs to grow.
Yarrow
Achillea millefolium: You can wildcraft this plant but it's so easy and beautiful to grow yourself. I use it to make skin healing oil and salves. As an added bonus, it attracts butterflies and just looks great all season long in the garden.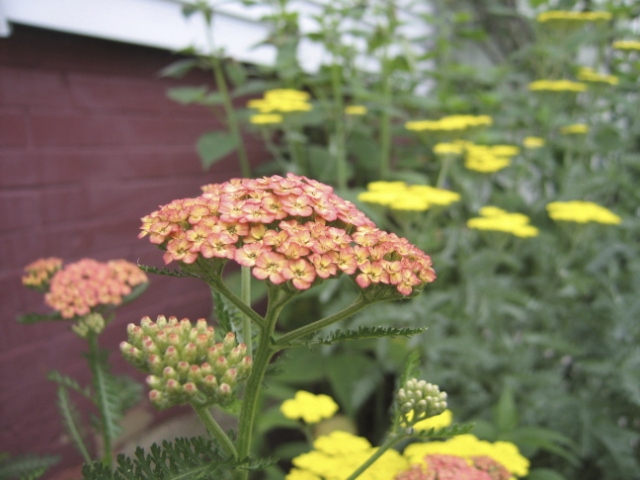 June Yarrow
Comfrey
Symphytum officinale: One of my favorite backyard herbs. Not as beautiful as some but extremely useful for treating wounds. Last year around this time I wrote a post on how to prepare a comfrey poultice.

May Comfrey
Calendula
Calendula officinalis: What is not to like about this beauty? Although it's an annual, it self seeds, blossoms all summer and into late fall, can be used in cooking as a saffron substitute and is one of the best herbs for treating local skin problems. See this post for more calendula love and recipes.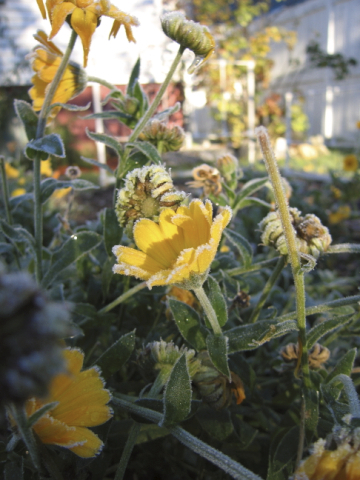 November Calendula
Plantain
Plantago lanceolata: This is a freebie because you won't need to plant it. You'll find it growing as a weed. The stuff covers our yard. It's the first herb I grab for any cut, scrape, sting or rash. It was the discovery of this lowly weed that got me interested in using herbs.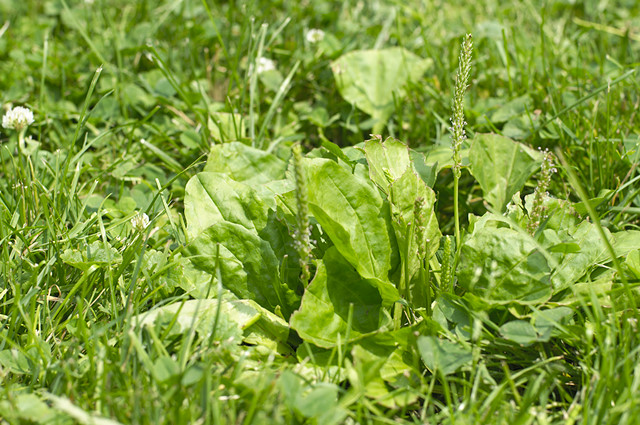 Backyard plantain
These resources and plants should get you started with what you need for basic topical treatments. Start growing a couple herbs now (or stop pulling those weeds from your lawn) and you'll be on your way to taking care of your family's summertime skin care.
What herbal preparations do you like to grow and use? Have any recipes you care to share? If you've posted recipes on your blog please leave a link!
Related Posts:
Unable to grow your own herbs?

I recommend either Mountain Rose Herbs or the Bulk Herb Store. I am an affiliate for both.

*Disclaimer: I am not a certified anything, much less accredited herbalist. Consider yourselves warned - don't drink bad herbs - they could make you sick. 
You can subscribe to comments on this article using this form.
If you have already commented on this article, you do not need to do this, as you were automatically subscribed.