Paper, Prints, Pen & Paints
November 18, 2010
{Just a reminder that today is the last day to vote for FIMBY. Thanks}
You might categorize a post like this under "gifts you can make for Christmas". The projects I'm sharing are not all necessarily going to be given as gifts, though some are.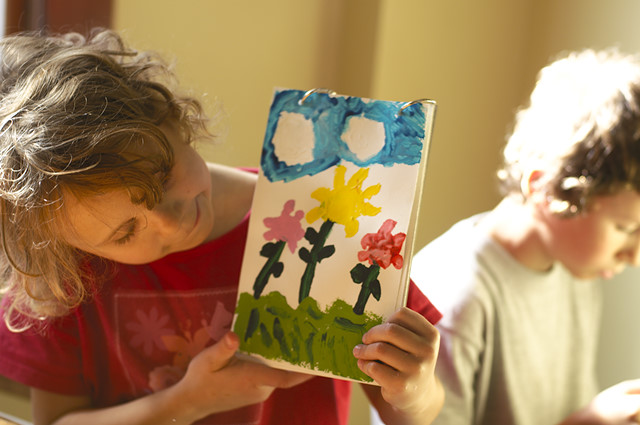 This crafty themed post is all about paper. Making paper, painting paper, gathering paper into journals, coloring paper. Most of these projects we have done ourselves, one was purchased and a couple others were gifts. All together they make for a perfect paper-themed post.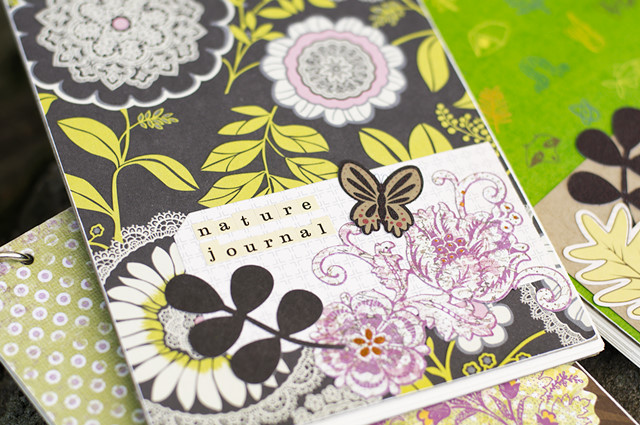 Paper Making
For a couple years now I have wanted to make paper with the kids. But first I knew I needed to make the screens and that was an extra step I didn't feel inspired to do.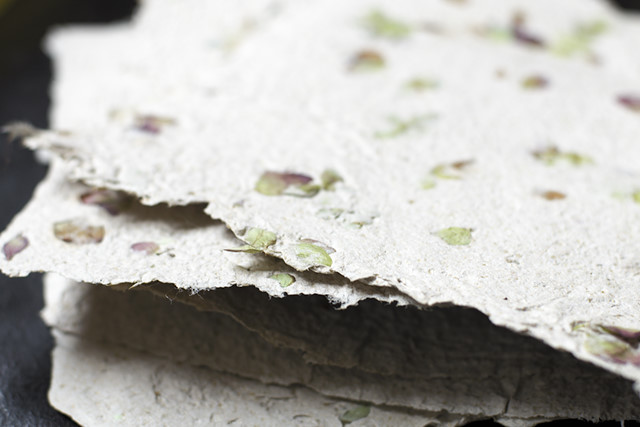 Then this past August at the kiddo's portfolio review I noticed that the certified teacher who does the assessment had a stack of paper making screens. We borrowed them and finally last month put my paper-making dream into action. 
These are the tutorials we used for instruction: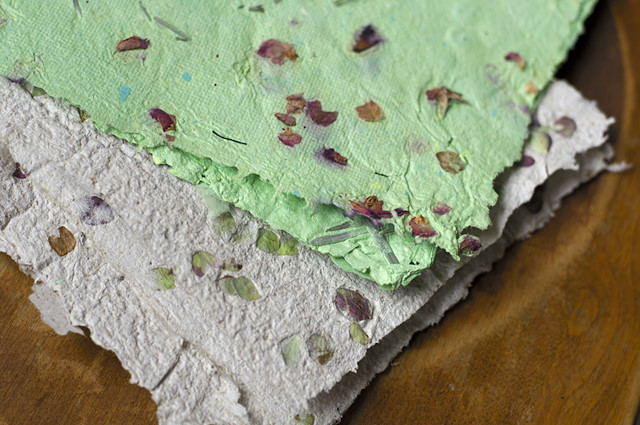 I would add that paper making is a day long process, at least it was for us. The videos make it look like it takes four minutes. It doesn't. And it's messy. But a whole lot of fun if you can just go with it, which we did.
We each made our own batch of slurry using recycled and colored papers. My batch even had leftover oatmeal. My favorite addition was the hydrangea petals. Brienne and Laurent added dried roses and essential oils.
This activity was a great hit and I would do it again in the future (I can't say that about all the crafts we have attempted together).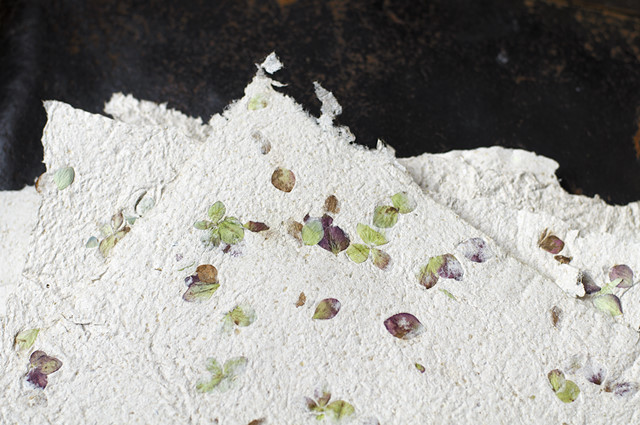 Our handmade papers, we made 3-5 pieces each, will be appearing as Christmas gifts and one was recently given to an eight year old friend for her birthday. I think these would make great gifts for paper-people in your life (you know, the ones who collect papers and love stationery stores - don't tell me we're the only ones!)
Nature Journals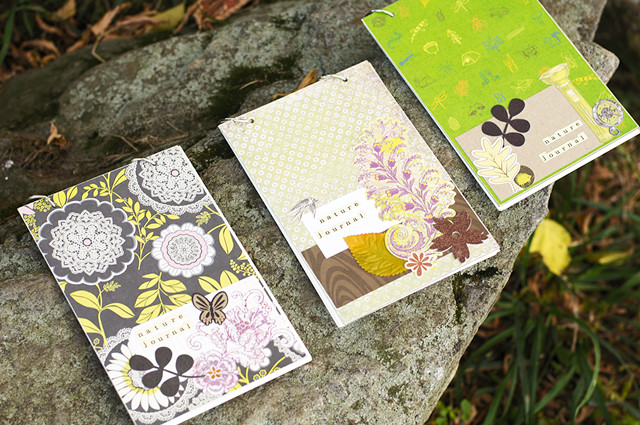 These gorgeous journals came our way from Shawn. She created these journals specifically for our three children. We were blown away, and really blessed by how intuitively she captured their individual personalities and preferences in the cover paper and embellishments she used.
What a wonderful gift. Thank you Shawn.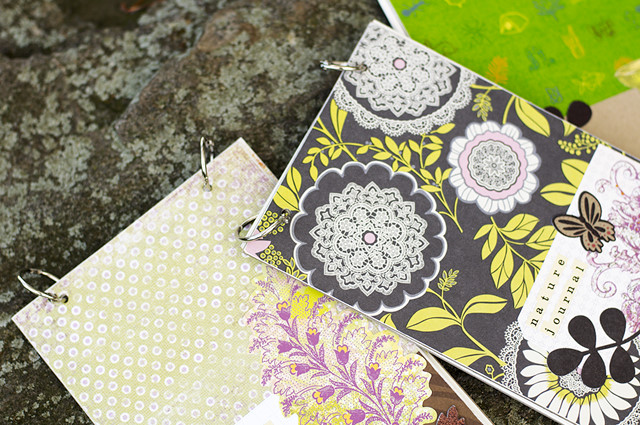 These would make a great gift for a child and you can find instructions for making them here at daffodil lane. The ones she sent us are wonderful quality, beautifully made and just so pretty to look at.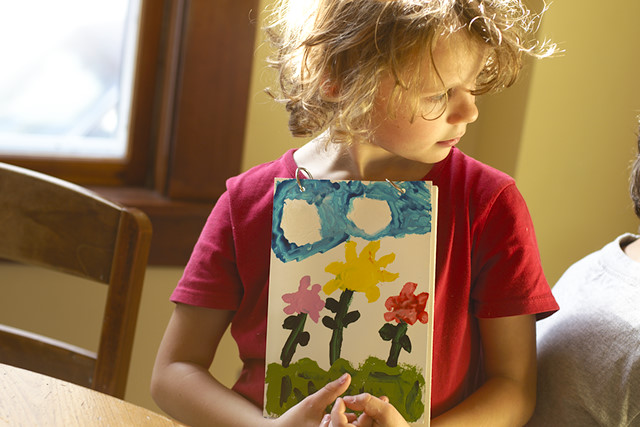 Brienne's painting for her nature journal
Painting & Pens
Laurent is always drawing. Ok, not every single minute but nearly. He always has a sketch, or many, on the go. This is a sketch he decided to turn into a painting (it was a painting kind of a day) and that he will give as a Christmas gift.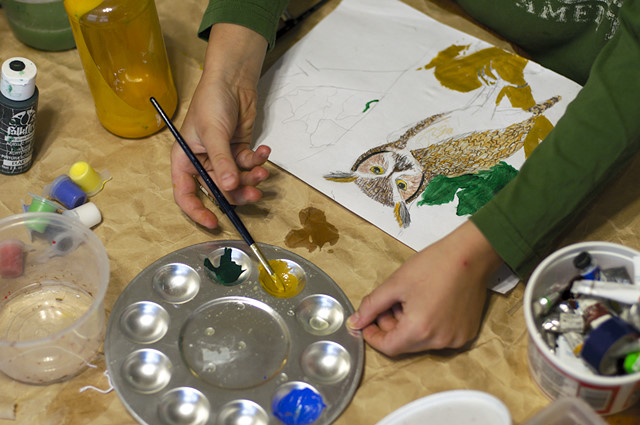 We will make a laser copy at the copy center and frame it. Thanks Maryam for the framed art inspiration in her contribution to Handmade Holiday Grab Bag. We got this idea from her post.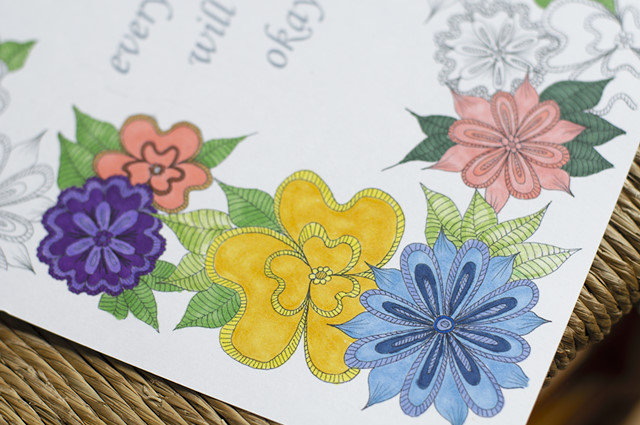 I'm not quite so gifted at sketching (to put it kindly) so I'm enjoying this free coloring page from beauty that moves. I don't think it will become a gift, though it could. It might just end up being a gift for me and a gentle reminder that yes, everything will be ok.
More Pretty Paper
I absolutely love the Christmas season and I love recording details about family life so when I saw this Gadanke Christmas Journal by Katie @ Making this Home I just had to buy it. I very rarely make impulse purchases, this was one. But it's an impulse I feel good about. Supporting a small home business whose values I appreciate and identify with.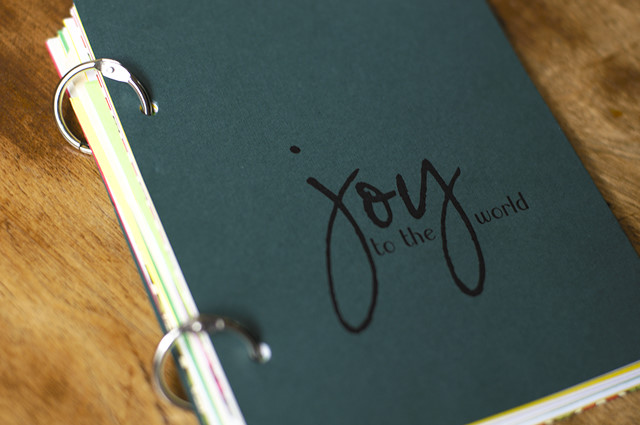 I wish Katie lots of success in selling her lovely handmade journals. I can't wait to start chronicling our Christmas 2010 in this sweet little journal.
And very lastly to seal this post, so to speak, I have this photo.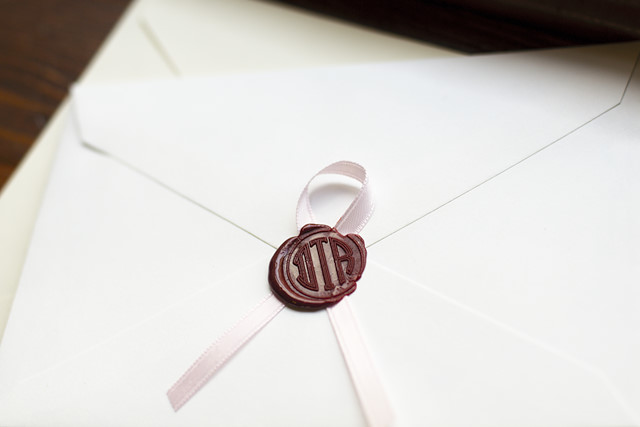 Brienne's birthday is next week and we are all busy preparing for that. This is the sealed invite (the same seal and sealing wax we used for our wedding invitations) to her Victorian Tea Party going to a friend in the mail. But her birthday and all its crafty preparation is a whole different post in the works. I hope to share about that after the actual day.
Have you done anything pretty with papers recently?
Renee Tougas participates in affiliate marketing, including the Amazon Services LLC Associates Program. Whenever you buy something on Amazon from a link you clicked here, I get a (very) small percentage of that sale. See disclosure for further explanation.
You can subscribe to comments on this article using this form.
If you have already commented on this article, you do not need to do this, as you were automatically subscribed.