Our mostly plant based diet
January 20, 2010
Last year I was inspired to write a series of posts about my vegan kitchen for a few reasons: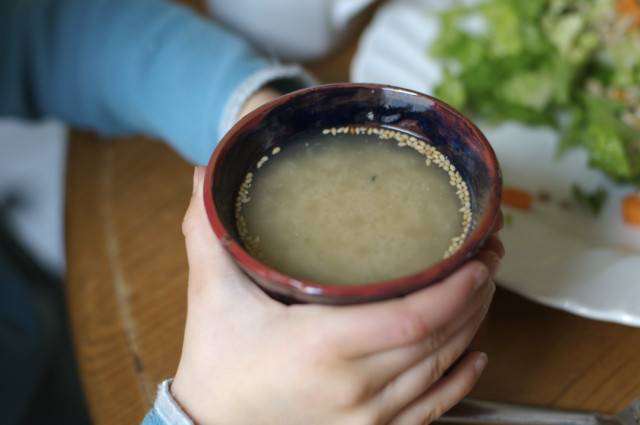 I spend a lot of time in the kitchen and if this blog is about my life it seems only natural to write about that.
We occasionally do nutritional counselling and it would be nice to have our thoughts written out somewhere for reference.
People we know and those who read this blog have asked us about what we eat and why.
But it's so difficult to write about something when there isn't pretty photos to go with it (I am not a food photographer) and my writing interests changed through the seasons so I lost motivation. I figure with the New Year and people resolving to eat better now is a good time for the next post in this so-called series.
True Confessions
I'd like to kick things off with the following confessions:
I love butter on bread. I actually ate butter straight from the package as a child (when my mom wasn't looking of course).
I love cheese pizza. I love cheese period, and for good reason. Did you know cheese is addictive because it has morphine-like compounds? Yep, it's a drug. No wonder so many people who consider going veggie say "but I could never give up cheese". Yeah well, me neither!
I love BLT's. Though knowing what I do about the swine industry has curbed that little indulgence of mine.
I love ice cream. I've been know to drive to Cold Stone Creamery down the road from our house at 9pm, in the rain, just to get a "fix".
I love holiday feasts, all the fixings. Heaven is eating mashed potatoes and gravy. And I've had more than my fair share of indulgences over the past months between Thanksgiving, Christmas and traveling.
Why do I share all these deep, dark non-vegan secrets? Because we're not all or nothing when it comes to food. And despite initial appearances we're not even vegan. We are a family that makes the deliberate and intentional choice to eat mostly plant food, as whole and unprocessed as we can (according to time, season and taste). Because of Damien's very particular gut and allergies, which we continue to investigate and solve, our family meals don't include gluten or corn and sometimes other odd ingredients as he further figures out his body.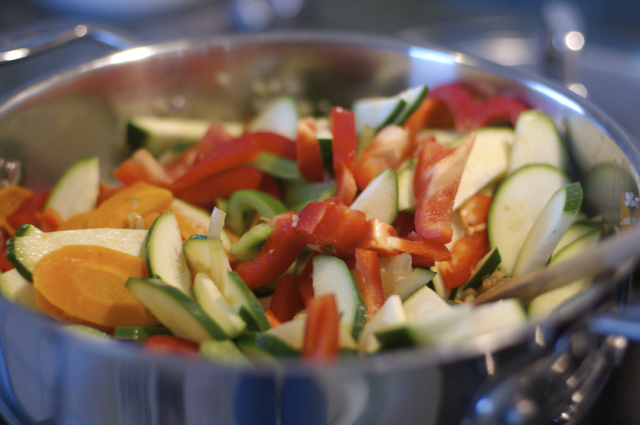 What's a vegan kitchen?
Just because I love certain animal products doesn't mean I endorse eating them. I eat them because I momentarily like the way they taste (usually in some sauce), not because I think my body needs them or they are good for me. Hence our number one diet rule is that we don't bring foods into our home that we think are unhealthy for us, except on rare occassions. And that is why I label the posts I write on health and diet "vegan kitchen"; because that's what I have. No butter, no cheese, no eggs, no chicken, no tuna you get the idea.
In addition, I also don't routinely cook or bake with sugars, sweeteners, refined flours or oils. Does this mean we never eat these? No. Meals away from home and birthdays being two occasions to eat other foods. And a few of our family members, with sensitive digestive systems, pay heavier for these dietary splurges.
Our diet, although it may seem otherwise, is not about avoiding certain foods as much as it choosing, more often than not, to eat foods we feel are best for overall nutrition. And for us the only way to not slide into old habits is to keep our home eating environment as "clean" as possible.
Of course I realize other people, many of you reading this, will disagree with our parameters. That's ok. You are responsible for your own health and I am responsible for my family's. We are doing what we think is best based on our personal experience and research. I will be sharing more of these references in my next post on this topic.
Our family's food guidelines:
I've mentioned one of our food guidelines above; except on rare occasions bring only healthy food into our home. Here are some others that guide our buying decisions and eating:
90/10 rule. I think Damien read this somewhere, probably from our favorite health source, Dr. Fuhrman. Basically this means eat really well 90% of the time and cut yourself slack the remaining 10%. This can be tricky though if you let the 90% slide to less-than-best. I'm guilty of this.
Eat less. Man this is hard for me but really, most of us don't need to eat as much as we do. We try to achieve this by reducing snacking. One tip that's working for me these days is to brush my teeth right after supper to curb night time snacking, that and going to bed early. Of course I don't want my kids to go hungry but neither do I want us overeating or eating to meet non-nutritional needs; sadness, boredom and anxiety for example.
Eat local when possible. Locally grown foods just taste better and build so much more than our body's health, they build community. Eating local is more important to us than organics but we do our best to eat organics also. Having said that we still buy certain foods that have been shipped from far places.
Eat as close the ground as possible. You know, get your face right down there and shovel it it like a pig. Just kidding! Packaged foods, even "organic" ones are not close to the ground. They have been processed and are nutritionally deficient compared to a meal of farm fresh carrots, potatoes and cabbage. This is our rule to cook and eat with real food, not packages.
Be open to change. Our bodies change, new scientific discoveries are made, children grow and have different dietary needs. We are pretty much set on eating mostly plants but there are variations to this theme that we have tried over the years. We are trying to evolve in the most healthful & socially responsible way possible as we journey down this path.
Listen to your body. It was Damien's disease that got us started down this path to begin with. But even now, though we are more healthy in our diet than we were 5 years ago, things will pop up - food sensitivities for one, that require us to re-evalutate. Our bodies (our skin, bowels, energy levels, muscles, joints, brain function, respiratory system, circulation) will tell us if we aren't eating well, we need to listen and respond.
Eat for life, not temporary change. Our diet style lends itself to lean bodies but we don't eat this way for weight loss. We eat this way for long term health and longevity. To feel good and keep our health for as long as we're able. Weight management is the just the tip of the health iceberg.
Nutrition not calories. We don't evaluate foods by their calories but overall nutrient density. In other words we ask how much nutrition (antioxidants, vitamins, minerals etc.) are we getting from this food? not will it fill us up? (fats and calories). Obviously we want to be satisfied but we've found the more nutrient rich foods we eat, greens being one, the less hungry we are overall because our bodies are getting what they really need - nutrition.
Research-based supplements. We are not food purists, ie: seeking all our nutrition from food only. In an ideal world, where we all lived in the Mediterranean - soaking up the sun all day, eating vegetables straight from our garden with dirt still in a few cracks and catching the occasional toxin-free fish to add to our supper - we wouldn't need supplements. But here we are living at a northern latitude, avoiding most fish and really scrubbing our farm veggies so instead we take Vit D, Vit B 12 and highly refined Omega-3 fish oil.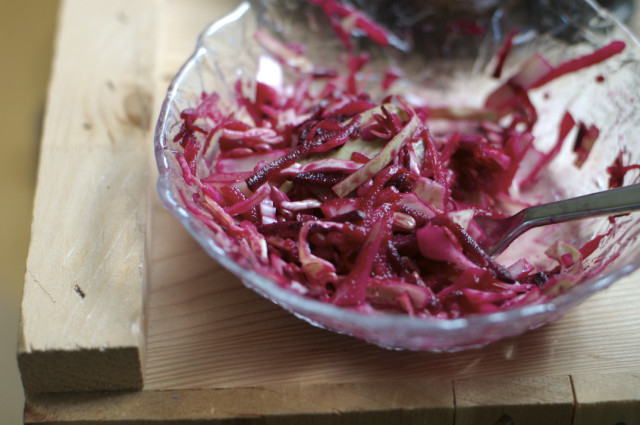 That's our take on diet and the guidelines we use. So far this has worked for us very well at keeping us healthy, reducing our environmental impact and still allowing us to eat a wide range of foods, in their proper place.
Filed Under
Part of Series
Resource Library
You can subscribe to comments on this article using this form.
If you have already commented on this article, you do not need to do this, as you were automatically subscribed.