Our Montreal Apartment
April 20, 2016
This is the first post in my Montreal apartment tour series.
Damien and I have lived in fourteen homes in our almost twenty year marriage. I never set out to move a lot, I'm a person who depends on security and stability so moving was never my goal, but it was one of the tools to make the other goals and dreams happen - establishing a career, living in beautiful places, having adventures etc.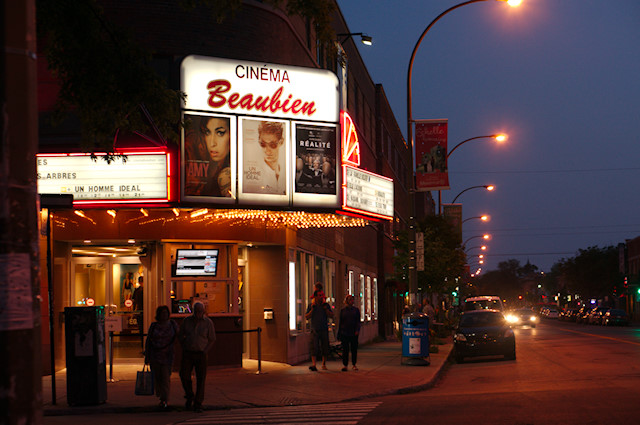 I had very straightforward and "traditional" dreams as a young woman - finish my education, get married, make a home, have babies, take care of those babies. I had no idea that life would take me the places it did and that at forty years old I would be living in Montreal with my three teenaged "babies". Growing up in rural Alberta, Montreal was a world away. I am still delightfully surprised that I live here.
One of the cool things about having lived in a few different places is that I appreciate the diversity of different living situations, homes, and dwellings. In my middle class western Canadian upbringing families did not live in apartments. And then Damien and I moved to New Jersey, Maine, and Quebec. We've lived in urban residential neighborhoods, small-ish cities, bigger cities, in the woods, mountains and by the ocean. We've lived in side-by-side duplexes, multi-family homes, single family homes, cabins, and chalets. Life is bigger, more varied and diverse, than what I knew as a child growing up in small prairie town.
In the course of my adult life, my housing perspective has broadened but also my values have shifted. As we've grown through our adult years and come to understand who we are as a married couple, Damien and I realize there are trade-offs with housing, as there is with every decision we make.
For us, deciding what size of house and where to live comes down to the weighing of two factors: what you get and what you give.
"The get" of course is the amenities that house, location, town, city, area offers. These could be many things: proximity to family, space, good schools, safety, decent neighborhood, mountains, a view, 4 bedrooms, etc...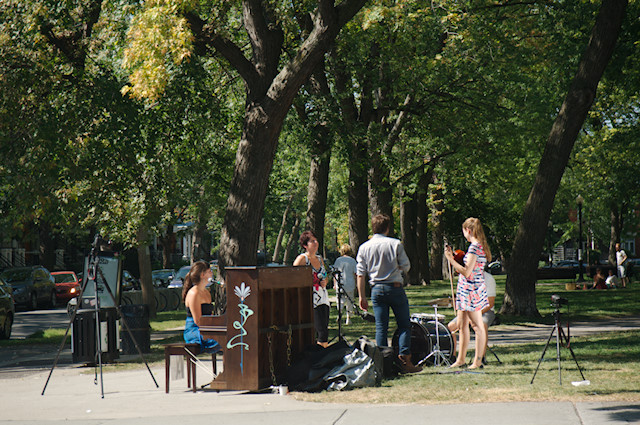 The give is what it costs to achieve that, and not all cost is financial. All costs come down to time. The amount of time you have to work to afford the house you live in, and also the amount of time you must invest to maintain and manage that dwelling.
Some people want to spend a lot of time on their house, either in the amount of hours they work to pay for it or in the building and upkeep of their home and property. (And I realize a lot of people have little choice, and because of low income must spend a lot of time working for shelter, even substandard shelter.)
Ultimately, these decisions, evaluating what you get and what you give, are made in the context of your life circumstance and your values.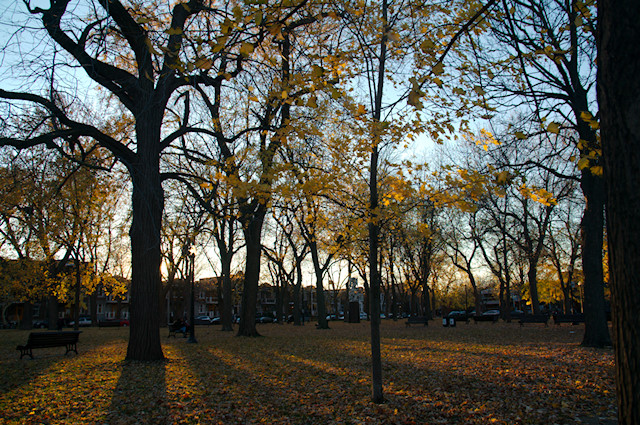 Families living in apartments is the norm in many parts of the world, especially considering that over half of the world's population lives in cities. And apartment living is certainly the norm in my vibrant family-friendly neighborhood, but it's not how I grew up and it's not the norm in many parts of middle class North America.
We live in a three-storey, four-plex apartment building. Two or three storey apartment buildings are common, both in our neighborhood and in other older parts of the city. Many of these buildings, the ones closer to downtown especially, were grand homes built in the 19th century. The buildings in my Rosemont neighborhood are circa post-WWII housing boom.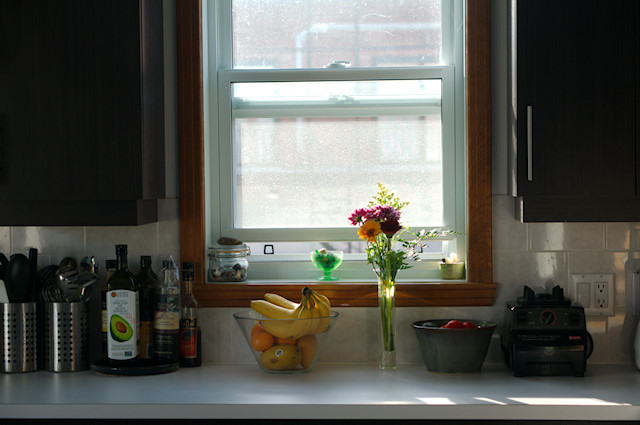 Buildings are owned by landlords (who may or may not live in the building), or co-operatives (something I'm not really familiar with). Buildings sit smack dab against neighboring buildings, sometimes with alleys or driveways between, but the "building" remains a discrete unit of 2, 3, 4, 5, 6, (more?) apartments.
Our three-storey building has four apartments. Two above us, side by side, and one below us. Ours is the main floor apartment and usually the main floor apartment gets the backyard, if there is one.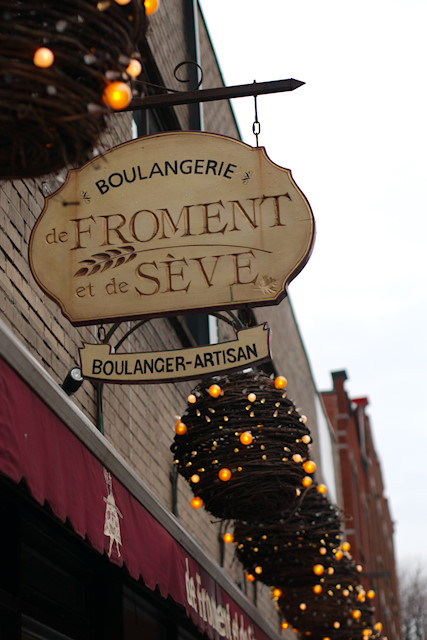 What do we get from apartment living? The experience of living in Montreal. Access to everything Montreal offers, out our door, within walking distance from our house. I love the city. I love living in the city. We moved to Montreal to be in Montreal.
We wanted to give our kids a city experience, with everthing a city offers in terms of arts, culture and education opportunities. We didn't even consider the suburbs as an option, though we could have afforded to rent a single family house, or at the very least a multi-level duplex in those far flung neighborhoods.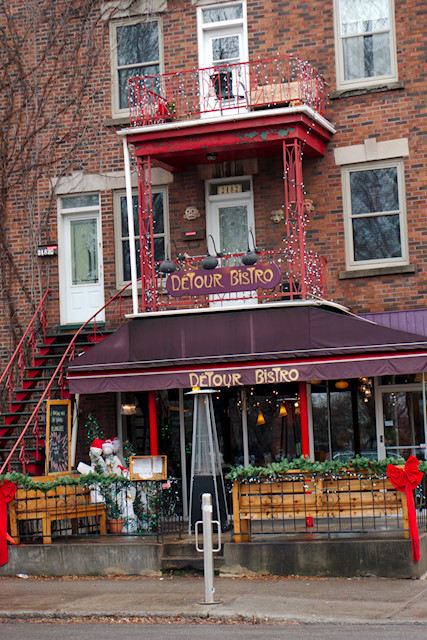 We are lucky because our apartment has a great backyard space (in need of love and flowers), a garage and a driveway which is nearly unheard of for most of Montreal apartment dwellers. And we were the first renters after a complete interior renovation. That's a first for me.
What do we give? We give up a certain amount of privacy, we can hear our neighbors and they can hear us. And if our neighbors are having a big pot-smoking party we smell it and breathe it. Yuck.
We gave up living in the woods, and we all miss that from time to time. Our homeschool co-op meets on the West Island and we have to drive the freeway to get there, twice, sometimes three times a week. Since Damien works from home, this is our "commute". That is something we give.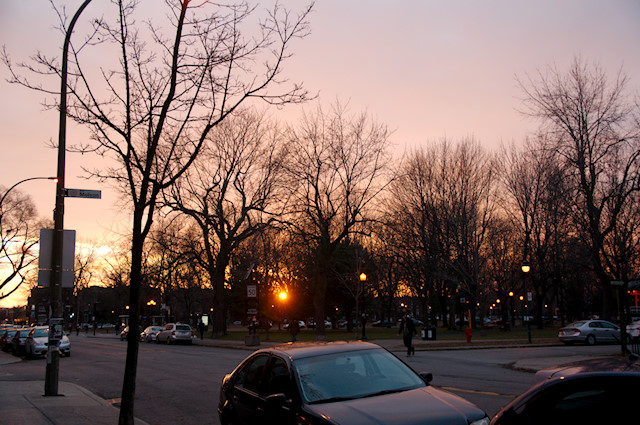 We give up three bedrooms for three kids. There have been seasons of life when all three kids shared one room. This is not that season.
I'd love to give the girls their own rooms, but it wasn't possible in our price range, location, and condition of house search requirements. We give up having a dedicated space for guests. I'd love a guest room to make hosting people easier, but we manage. We're not going to make a housing choice based on something we need less than 10% of the time.
Damien and I prefer small space living, our goal is to live small wherever we live. We still dream of owning a yurt. We prioritize unique and interesting experiences (with attention now to the security and stability I need to thrive), hence the Gaspe Peninsula, Appalachian Trail, and Montreal.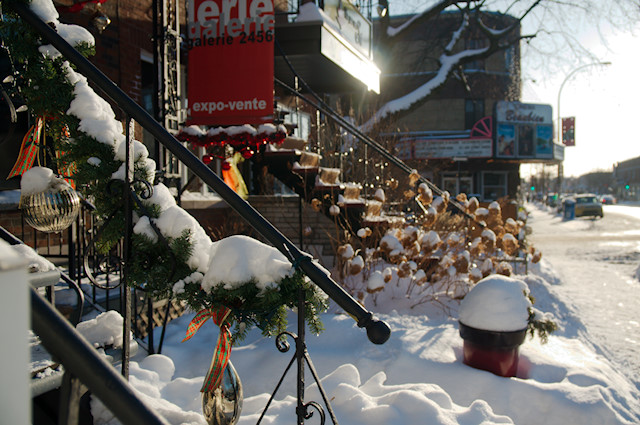 In this life stage we don't want to spend time a lot of time on our house and we want to live in something finished.
Those are our values and our preferences. We don't feel we give up much by living in a Montreal apartment. For us, the get far outweighs the give - location, simplicity, and less time spent on maintenance.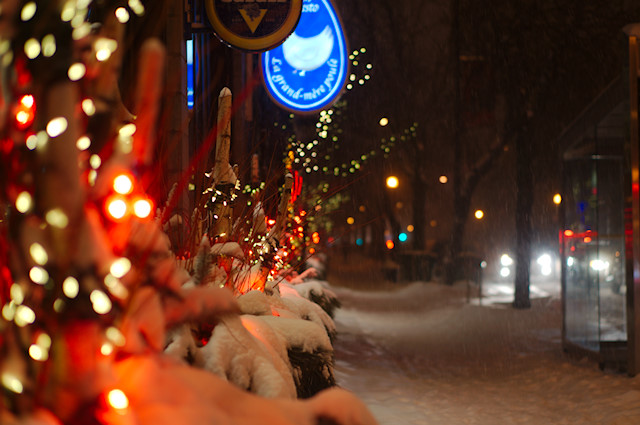 We like our apartment and it's completely within our comfort range for what we want to spend on housing in relation to our income.
We spend less hours on the house (both in maintenance and earning hours) which means more time for other things. Time to build a business (Damien's focus right now), time to support our kids' interests, and time spent enjoying the city. E.g.: Damien and I would rather spend a day exploring the city together or driving to the mountains to hike than working on a house project.
A Montreal apartment is a good choice for who we are in our early forties, raising three teens, and building a business. It fits our lifestyle and it fits our values. It's not perfect. It's not without challenges, but it works.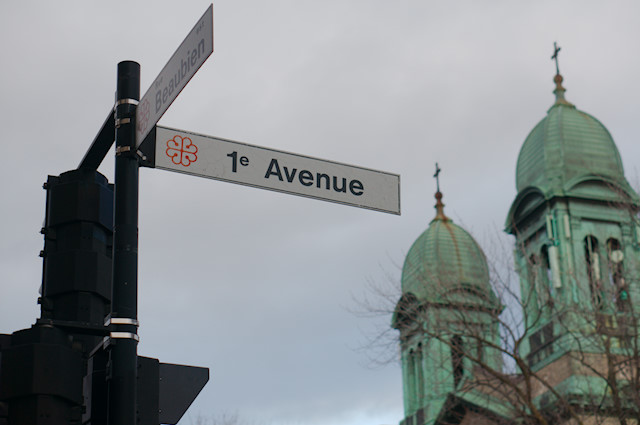 This week on the blog I'm going to give you a tour of our apartment with some small space living hacks. Cool furniture finds and other tips that make apartment living not just affordable but comfortable for our family of five.
Now tell me, where do you live? And if you have an international perspective I'd love to hear it!
The photos in this post, except for our kitchen, were taken while going for leisurely walks or doing errands (fruiterie, bibliotheque, boulangerie, pharmacie, etc.) in our Rosemont neighborhood.
Filed Under
Part of Series
Resource Library
You can subscribe to comments on this article using this form.
If you have already commented on this article, you do not need to do this, as you were automatically subscribed.