OR & Hospitality ~ Out West
August 4, 2011
Part of the Big Sky Big Dreams blog series.
Coming to you from the official, limited access, press room (no joke) at OR. I'll explain what all this means below.
Damien is doing reports at Outsideways of our trip out west. This past Sunday he published a report of the first five days. It's good.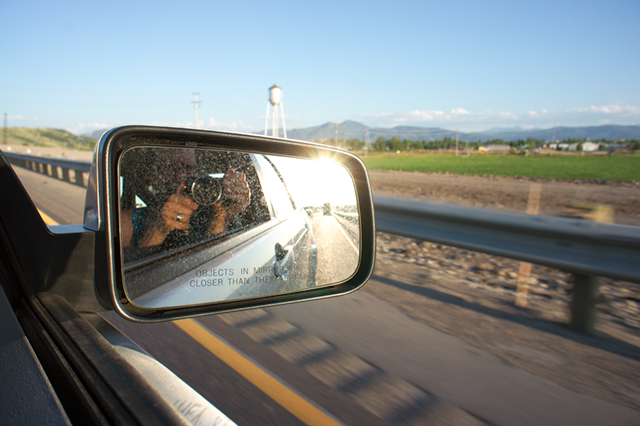 I'm glad he started the trip log because it's been so hard for me to pull together my thoughts during this past week.
Now that we are at OR I have a few minutes here and there (in between walking around with Damien, taking photos, scoring reviews and giveaways for you all, doing video, sampling products, meeting retailers and manufacturers) to sit down and reflect on our trip.
I'm not sure where to start so let's begin in the present and work backward.
We are now at Outdoor Retailer (OR), the main anchor for this two week trip. I know FIMBY readers aren't necessarily big gear junkies and in-tune with the outdoor industry. So I'll provide a short summary.
OR is the biggest outdoor industry related trade show in North America. Anyone who wants to meet with suppliers, manufacturers (Damien's minimalist shoe connections for example), and get connected in the outdoor industry comes here. So we're here.
Officially we're "Working Media".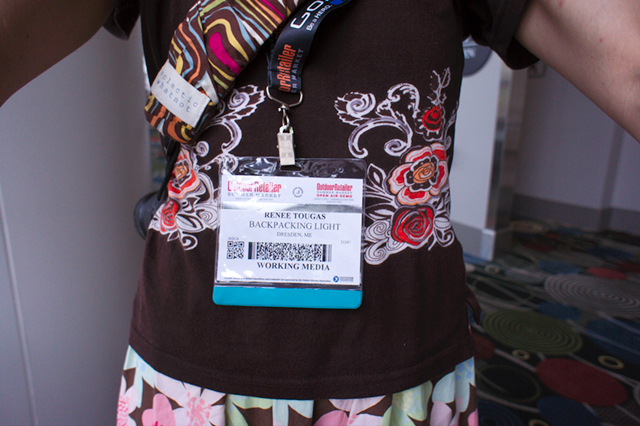 Our writing and photography for Backpacking Light gets us in as media reps. We are working the minimalist footwear and family outdoors angles for BPL, Toe Salad and ADVENTUREinPROGRESS. I feel so... professional. I even have business cards (eek!).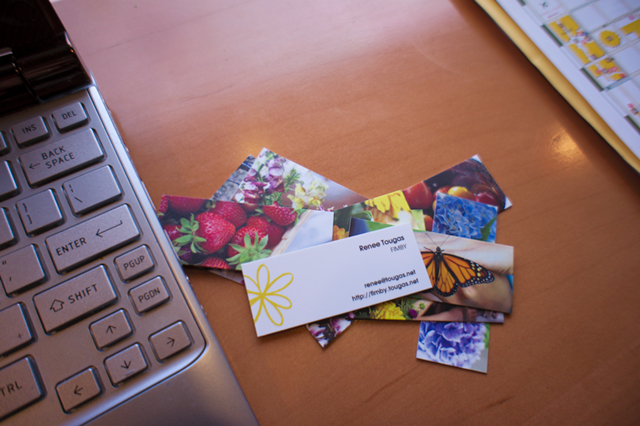 I'm hoping to check out the skin care scene (sunscreens, bug repellents, etc..), natural products, and women-specific hiking/backpacking products for the FIMBY angle. I'm also here as Damien's partner in life and business. Wife, mother, homemaker, homeschooler, outdoorswoman... writer, and photographer (I even have the media badge to prove it).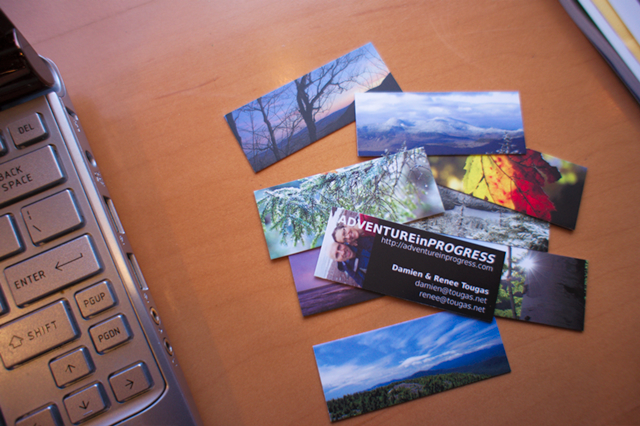 Outdoor Retailer here I come.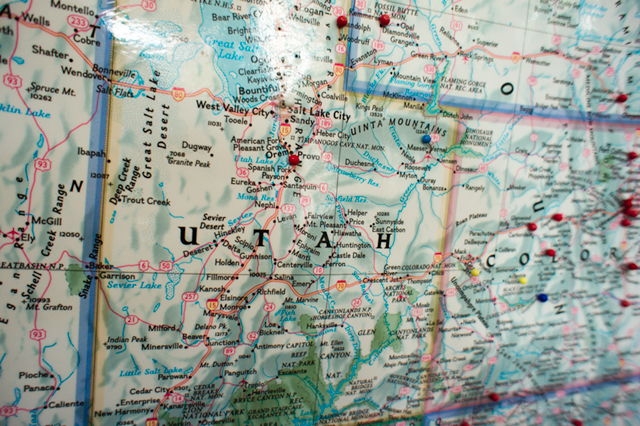 OR is in Salt Lake City, Utah. I've never been to Utah before. Driving through the mountains into Salt Lake City was a bit, well... overwhelming.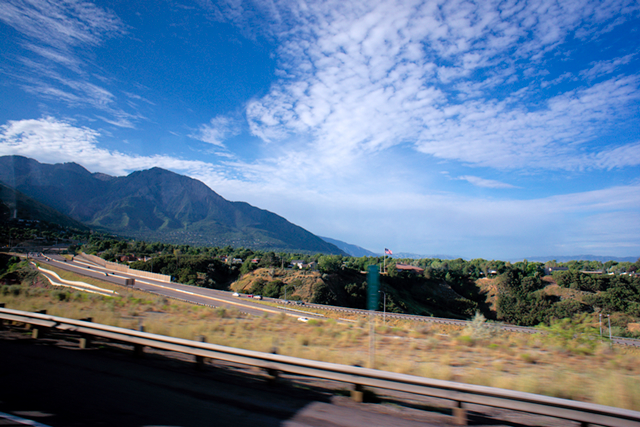 Two million people strung out over the Wasatch front. Nearly four times the population of Wyoming in this one long strip. Two times the population of Maine. You get the idea. Needless to say I'm doing the navigating and I'm leaving the freeway driving to Damien.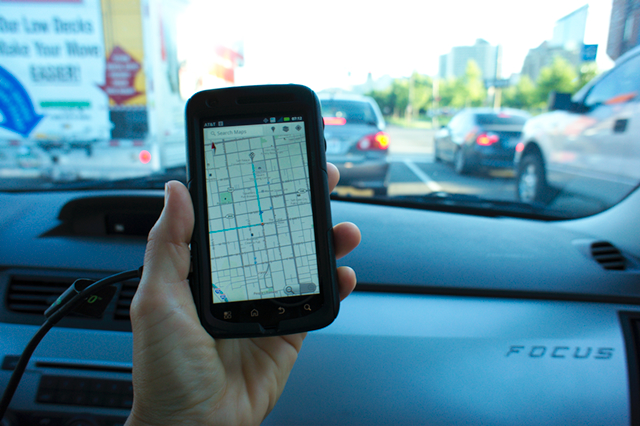 But really I'm not here to talk about Utah. Let's talk people.
I'll start with Emily and her family. Emily blogs at Abide With Me and has been hanging around FIMBY since early this year. Once she started commenting I got to know her and likewise followed her blog.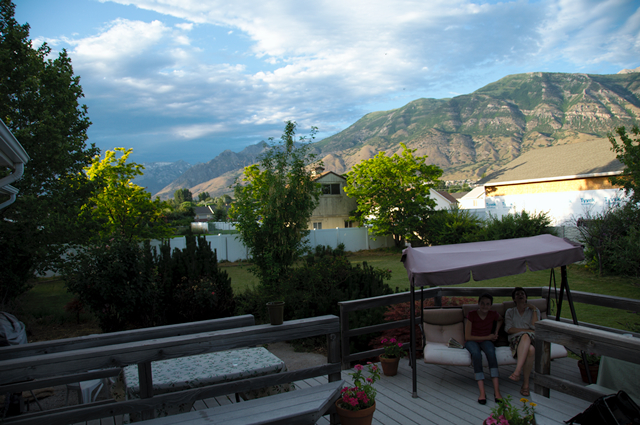 Emily's family is hosting us for our first three nights of OR. We've pitched a tent in their backyard and are making a not-too-bad commute into Salt Lake each day.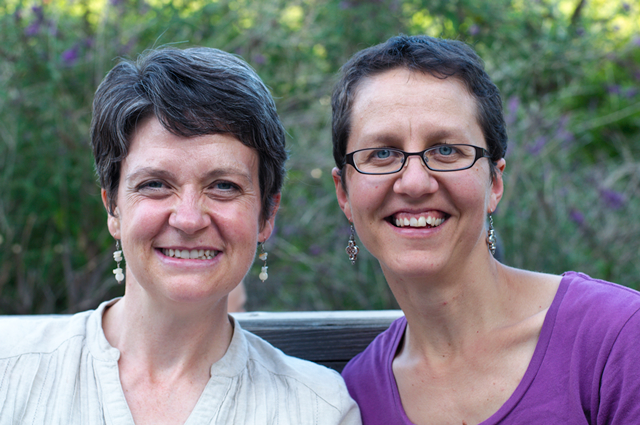 Emily is as sweet in person as she in online. She's a mother, homemaker and until very recently, homeschooler. So basically we relate on all those levels. She gardens and cooks vegan also.
Meeting Emily in person is hard to describe. We've only communicated online, via blog commenting and e-mails, but in person it's like we've been friends for a long time. I lack the words to describe the joy in meeting online acquaintances and discovering they are better in person than you could ever imagine. That is a common theme to this trip in in fact.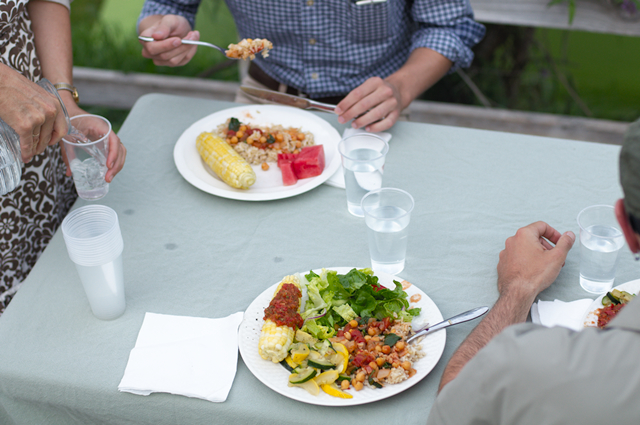 The best things in life aren't things at all. The best things in life are people. And perhaps a heaping plate of veggies.
Emily and her family have been incredibly gracious. And she's a great vegan cook (did I mention that yet?). You can read her perspective of our in-person meeting on her blog.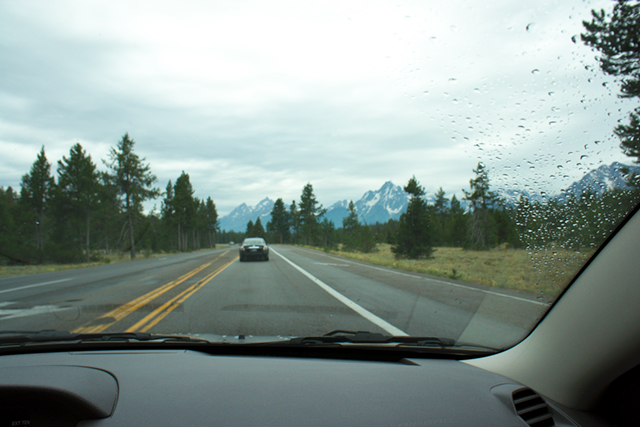 Before arriving in Utah we spent two nights in Jackson, WY.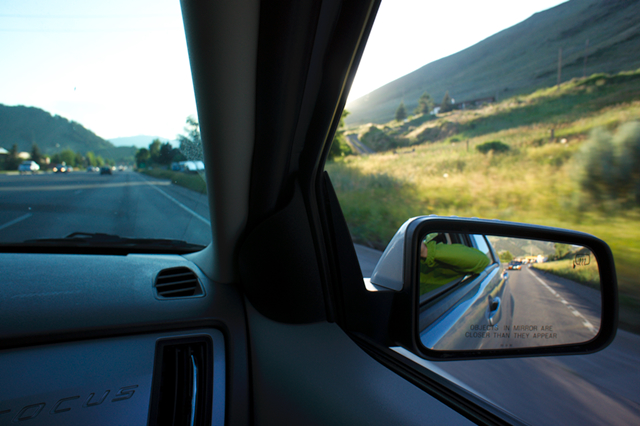 Wow. I've never been out to the "American West" before and I have been in awe for the whole time as we drive through mountain range after mountain range. The big draw of Jackson of course is Teton National Park. Damien backpacked through the Tetons last fall and fell in love with these mountains. Understandably.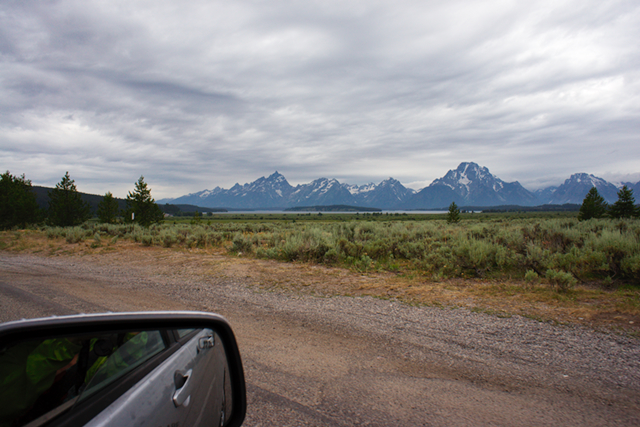 Unfortunately, the worst weather day on our whole trip was one day we set aside for a long hike. The Death Canyon in the Tetons.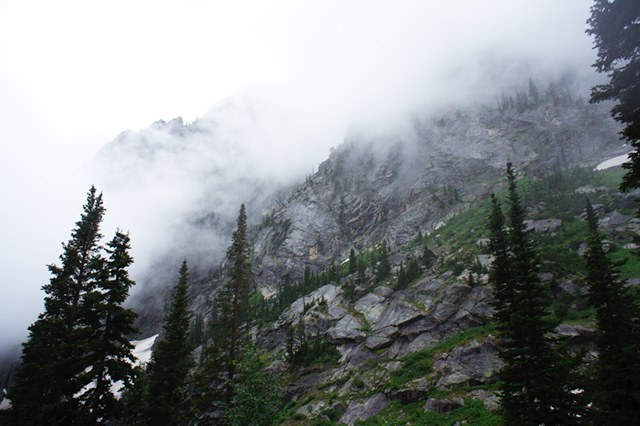 We didn't let rain stop us (ok, I complained a bit to start but the hike was very worth it). We didn't make it as far as Damien wanted to take me (didn't want to be on a mountain top during a thunderstorm) but it was jaw dropping nonetheless, even with all the mist and rain.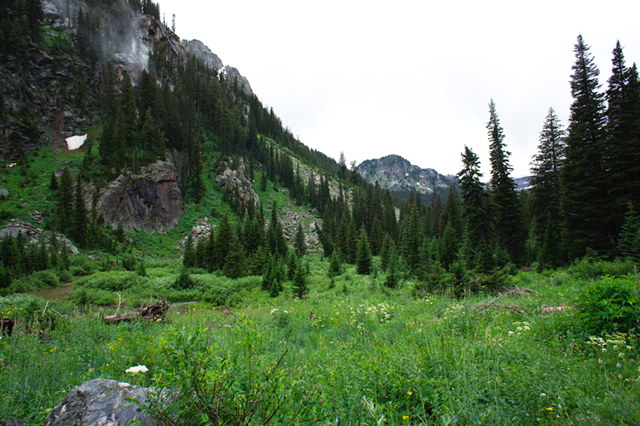 And what about the people of Jackson, Wyoming? Specifically our hosts? Amazing, yet again. For our two nights in Jackson we stayed with the grandparent's of a friend we met at Bates. This friend is a student that Damien and Celine first met when they took Wilderness First Aid. She became our friend and now we're "please come again" friends of her family.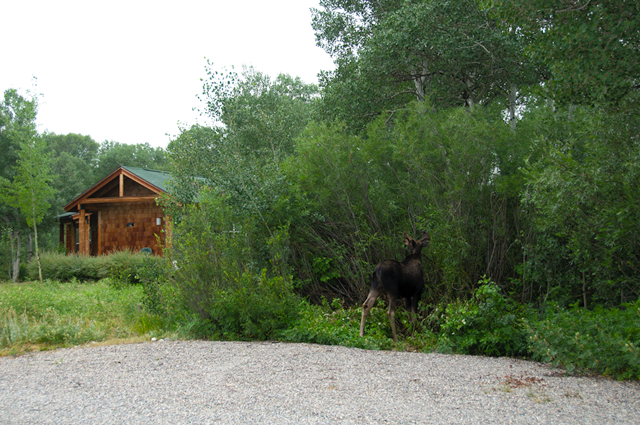 Don't you just love that? Both the friendly invite and the moose in the yard.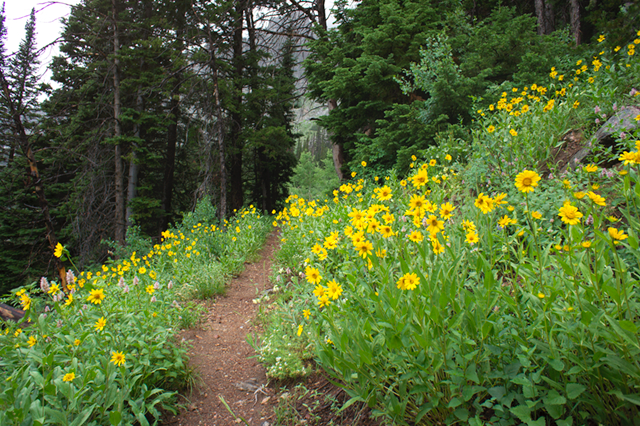 I'm going to take a moment out of this trip log to talk about hospitality. In two words - practice it.
For years Damien and I have shown hospitality to family, friends, and strangers alike. The craziest was when I invited a couple I met on the bus and had known for all of 5 minutes to come stay out our house. That turned out to be one of the coolest hospitality encounters we've had.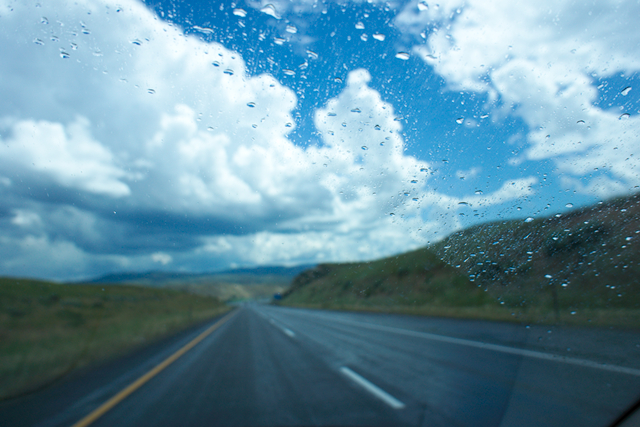 We've never regretted showing friendship and hospitality, (ok, there was that one time almost fifteen years ago when our drug-addict friend showed up at two am asking for drug money, pushing the bounds of hospitality just a wee bit too much) opening up our home for people to eat and sleep.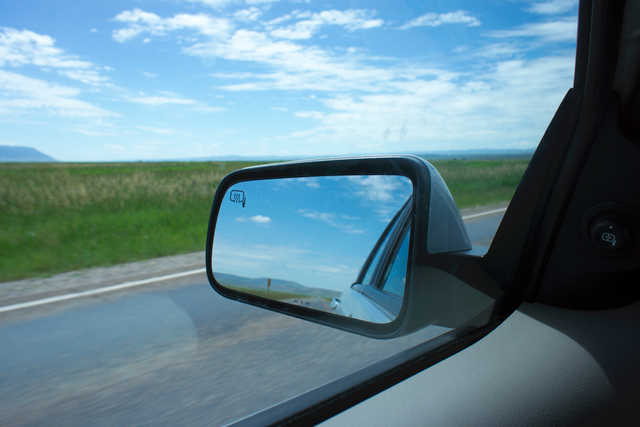 This is where I say "what goes around comes around" though that is never our reason for providing beds and meals to people. We feel called to do that as followers of Christ and meeting and serving people this way is just part of our family mission. We don't do it to get something, except maybe friendship.
But this trip we have been given back in spades what we have given others. I've been humbled by guest beds, morning smoothies, fluffy towels, space to pitch a tent, a complete guest house, airplane rides (more on that in my next post), open doors and open fridges. Open hearts.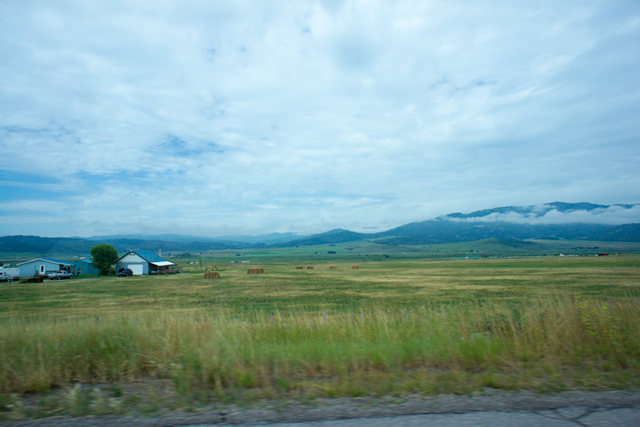 Hospitality to travelers. It's not about having a guest room, a perfect house, or even cooking a meal. It's about sharing what you've been given.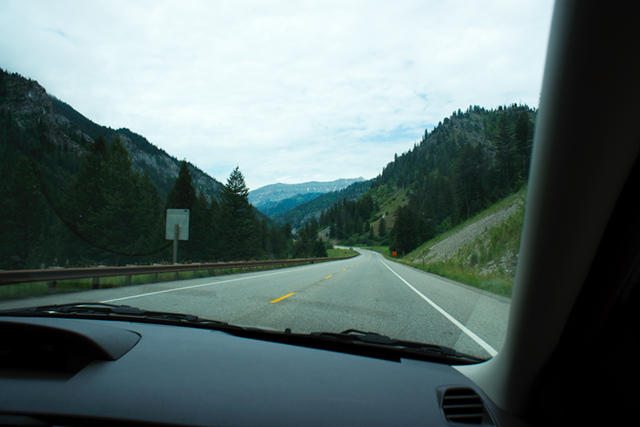 Thank you. Many times over to each of those families who have hosted Damien and I on this trip. We haven't spent a penny on accommodations for our two week trip.
...Back to the trip. So we stayed in a guest house in Jackson and loved having a dry home base (as opposed to a tent) during those wet days.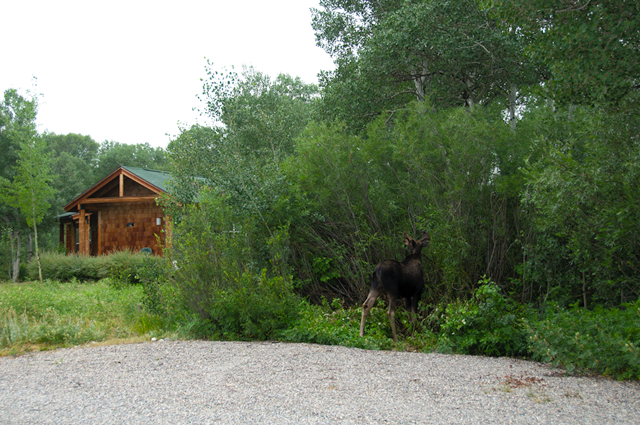 We also loved our trip to the barber - both of us. Who knew that women can get hair cuts at barbers (for much cheaper than a "salon")? Oh my goodness, that was so much fun. To chin wag with both the locals and tourists at the Teton Barber, downtown Jackson, WY. Highly recommend the experience. The first "real" haircut I've had in years. Usually Damien just buzzes my hair with his clippers.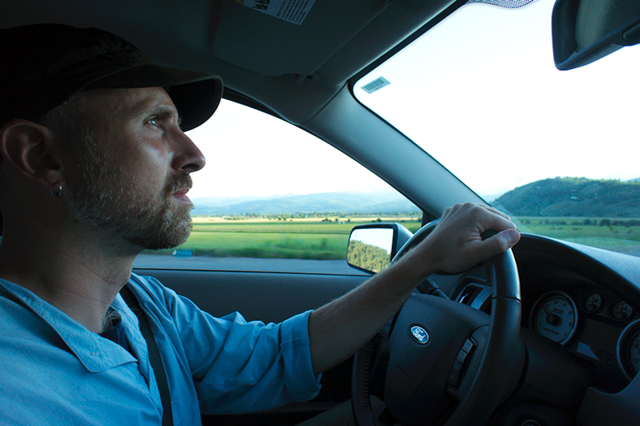 This is getting insanely long (like who wants to know about going the barber anyway??). I realize I need to publish the first part of our trip to Montana separately.
I can't wait to tell you about that. Hospitality, Big Sky country, a 4-seater plane ride, meeting Gadanke and more wonderful people (the people!) and the food co-op in Bozeman all await having their story told.
Hopefully I'll find a few minutes in between all the comings and goings here at OR to tell that story.
Oh, I wanted to tell you that I was guest "list" interviewed (if that is such a thing) over at se7en recently. Click over to read my list of se7en + one things I love about summer.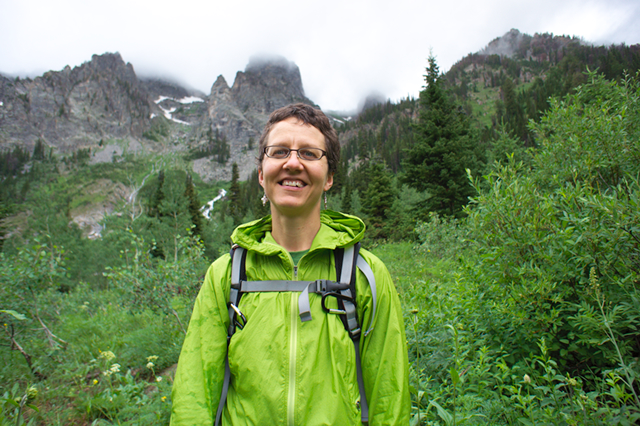 Being with my husband on this amazing trip is definitely something I love about this summer!
Filed Under
Part of Series
Resource Library
You can subscribe to comments on this article using this form.
If you have already commented on this article, you do not need to do this, as you were automatically subscribed.