of Beans and Rain
August 8, 2008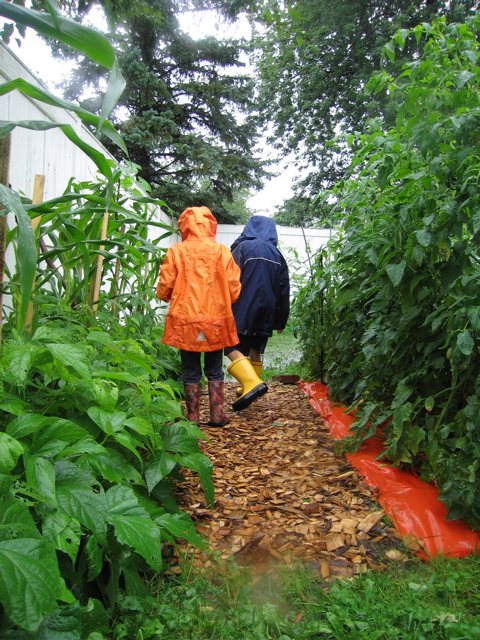 Ugh... the first week of August, the pinnacle of summer, has been a wash out, literally.
It's rained, rained and rained some more. Those beautiful beet juice pictures were taken on the one sunny day this week. Crops are rotting in the fields at the farm, my bean plants were floating this morning in my yard and my beautiful tomato plants that I've mulched, staked and lovingly pruned are all ravaged by blight - AH!!
It's been a frustrating gardening week.
The artistic prompt today at Shutter Sisters is abundance. Specifically, "where is the too much, too little, never enough showing up in your camera lens".
That's easy to answer today. Too much green (or should I say purple) beans. I don't like canning but I had no choice when we got our 5 lb bag of beans yesterday from the farm. With last week's 5 lb bag I blanched and froze, gave away and of course ate. With yesterday's bag I made 7 jars of dilly beans this morning, and I still have beans left over!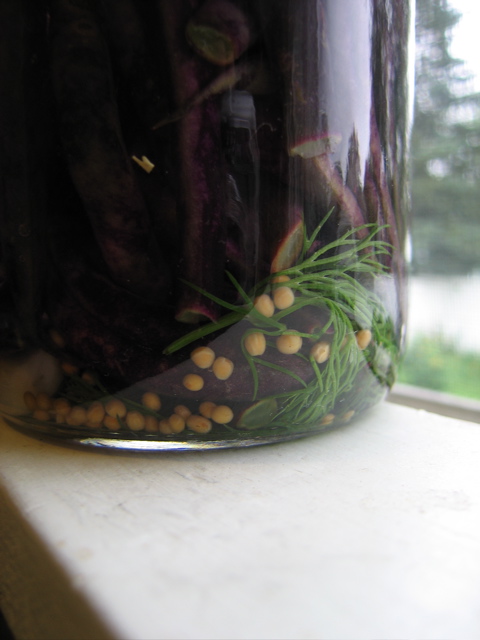 Canning beans takes forever. All that rinsing, washing, boiling, and stuffing each individual bean by hand into the jars. So not my thing... but neither is wasting food I've paid for and I know on a snowy January day the kids and I will appreciate those dilly beans with our lunch.
We also have too much rain. Way to much rain. This morning we tramped through the swamp, also known as our back yard, rescuing drowning slugs and arthropods of various sorts. So I guess you could say we have too little sun.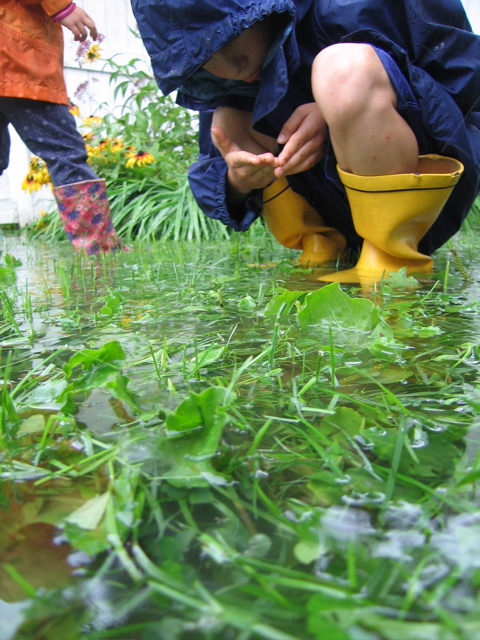 Too much rain, too much beans (a blessing I suppose), too little sun and never enough fresh tomatoes. That about sums up the first week of August.
Renee Tougas participates in affiliate marketing, including the Amazon Services LLC Associates Program. Whenever you buy something on Amazon from a link you clicked here, I get a (very) small percentage of that sale. See disclosure for further explanation.
You can subscribe to comments on this article using this form.
If you have already commented on this article, you do not need to do this, as you were automatically subscribed.