The October homeschool update (with a wee bit of parenting melancholy, philosophy, and practice), part 2
November 9, 2018
Continued from yesterday's post.
Homeschool these days
In response to Brienne's needs and interests we ratcheted up her school routines and expectations by a couple gears this year. She wanted more than what she was doing. And even though it was requested and self-motivated, we're all still adjusting to this change. She's doing algebra (been working on this since this winter), Apologia biology, English literature, Canadian history (Cold War era), French (a co-op class and private tutor), a Geordie theatre class, early morning work-outs (weight training) with Damien at the gym, and a book club/discussion group. She's the kid that wants all the things. And wants to do all the things well.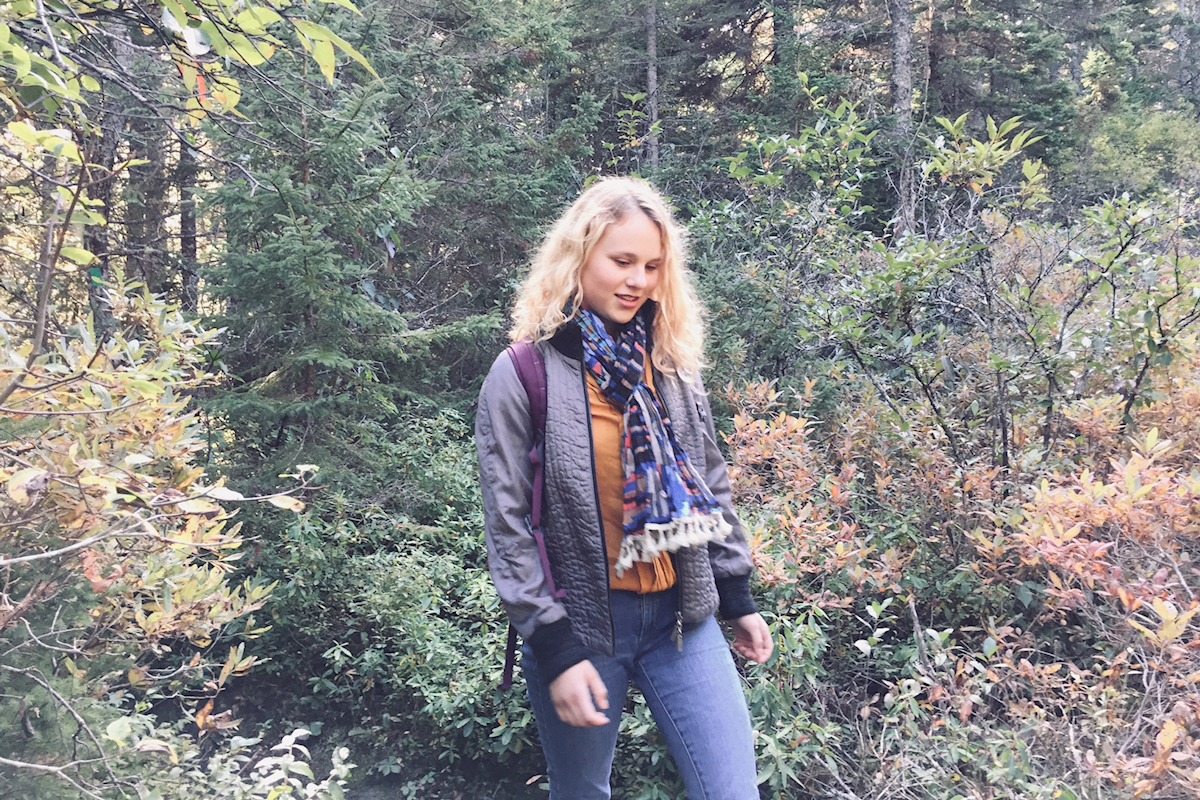 Laurent is in his final year of high school, with a tentative graduation date of fall 2019. He has a full schedule of art (personal projects, paid commissions and projects, and teaching a 7 week introductory art class at co-op), English literature, algebra, world geography, human anatomy (on Udemy), remedial spelling, book club/discussion group, early morning work-outs (weight training) with Damien at the gym, and Karate.
In the winter and spring both Brienne and Laurent's schedules will change with additional co-op classes and activities.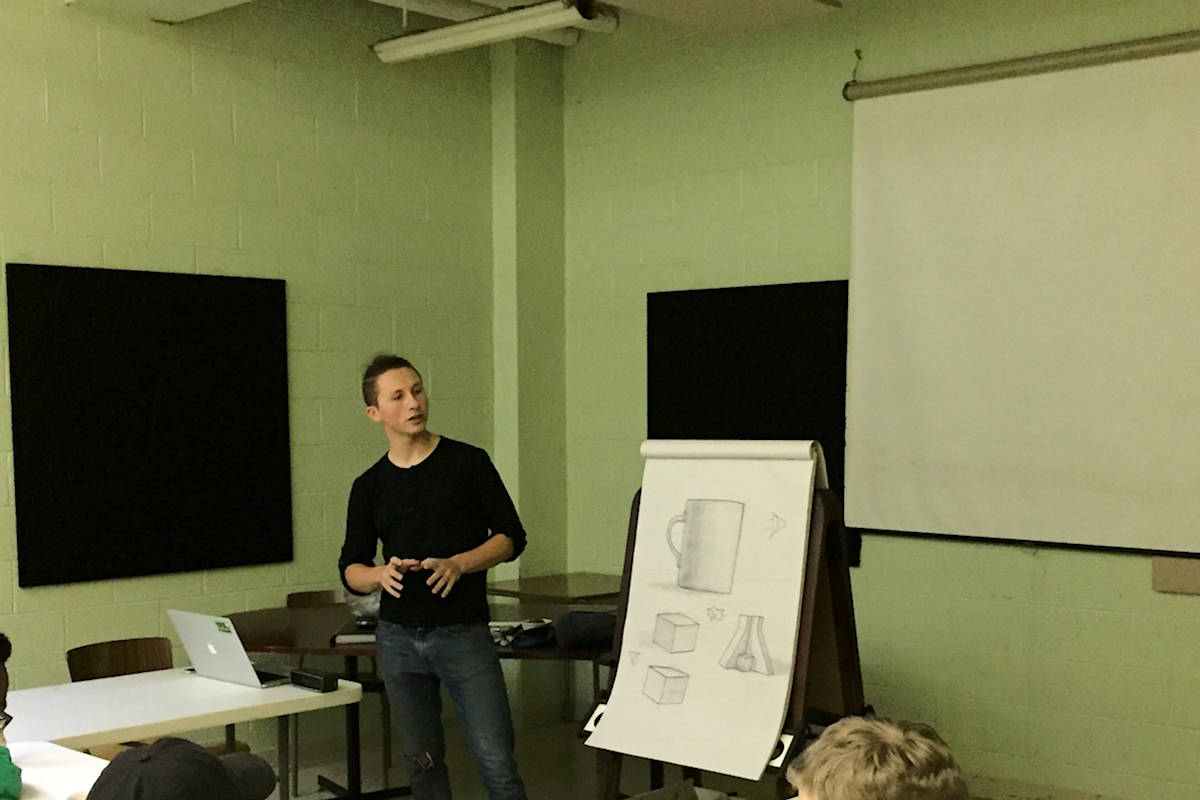 Laurent teaching art class
Celine is working for clients building and tweaking websites and getting all her ducks in a row to apply to post-secondary studies for the start of the 2019 school year. Her goal is to study costume design but comparing the school programs that offer training for this is like comparing apples to oranges. And depending on the school there are portfolio requirements or an actual project design required for application. It's a lot to consider and a lot to do.
I probably shouldn't be surprised, but I am, with how much hands-on homeschooling work I still need to do. I thought it would be more wrapped up by now. Ha! It seems like I spend more time "homeschooling" them now than I ever did.
I didn't spend a lot of time "schooling" the kids when they were younger. Homemaking tasks - groceries and cooking (all that cooking!), managing finances and our rental unit, errands, gardening, etc. - took up most of my time. The kids and I did stuff together; reading, nature walks, crafts, a wee bit of sit down lessons (when I could pull it together), community events, just life... But the "school" part of homeschooling? That was never the focus.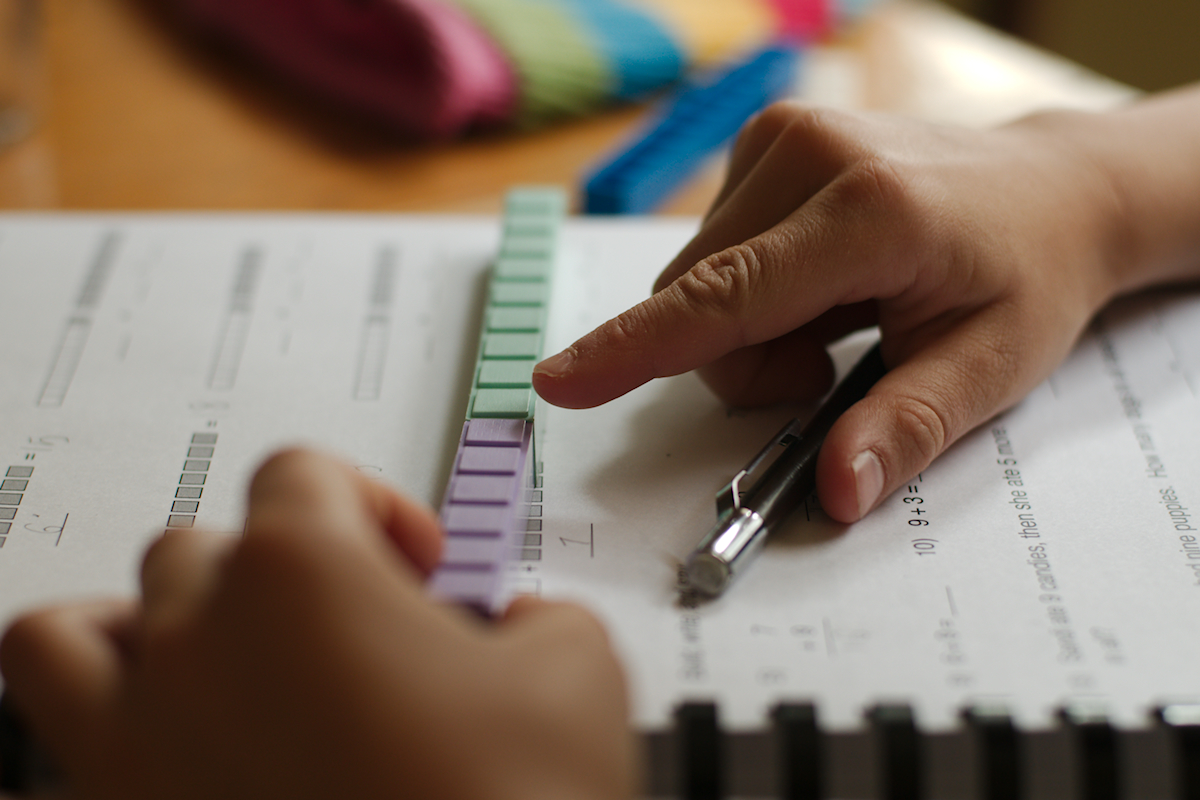 homeschool, nine years ago.
These days everything is school, school, school. I am more diligent with sit down lesson work with my high schoolers than I was during the elementary years. Case in point, we continue the work past the first month! The irony is that perhaps if I had actually taught spelling the first time around we wouldn't need to catch-up in high school. But it wasn't a need then, and it is now. So we dive in and just get it done.
We have become home "schoolers" in every sense of the word. Our lives revolve around our kids' schooling. Life has always revolved around our kid's overall well-being and education, but now it's actual classes and coursework, deadlines and applications. Helping them achieve their goals now and for the future.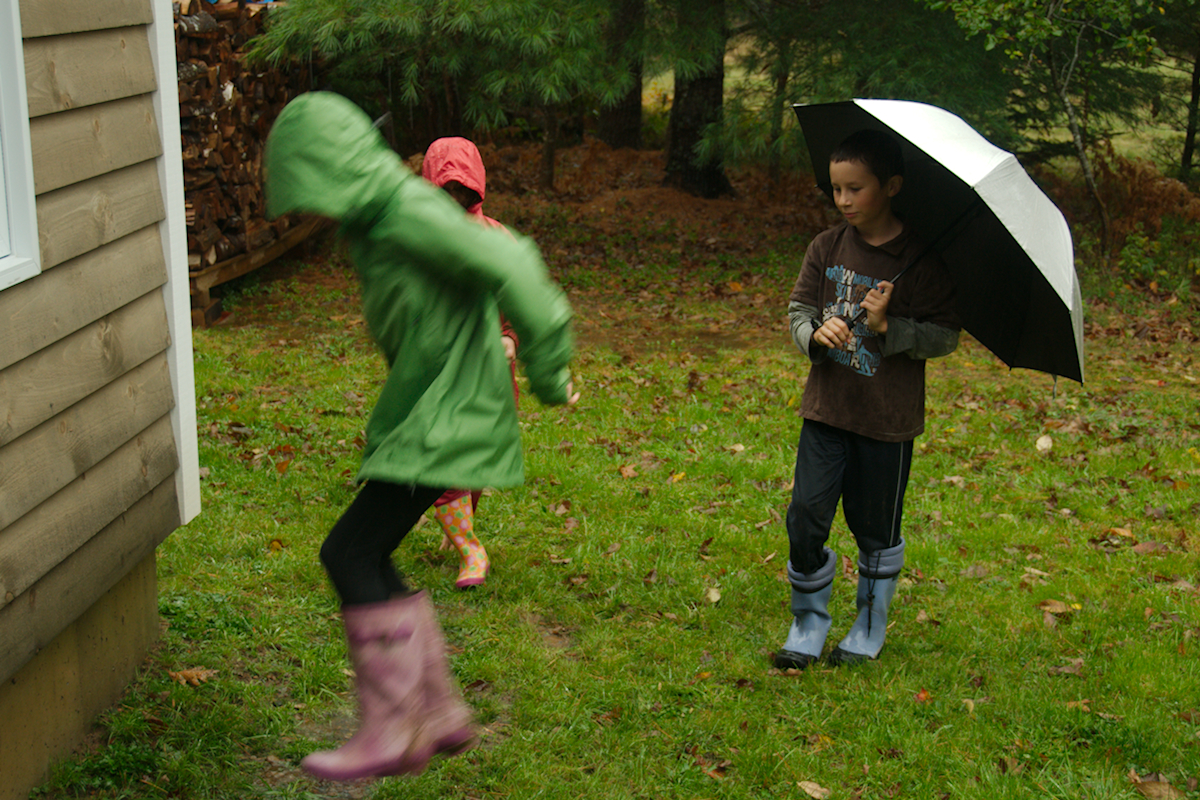 It took us a little longer to get here, to the "school" part of childhood. And even though it's want they want and need, I feel resistent, time slipping through my fingers, so much out of my control.
How do parents who send their kids to school deal with this for like, 12 years of a child's life? How do you run the race, stay on that train and basically (what feels like) surrender your family life to something external?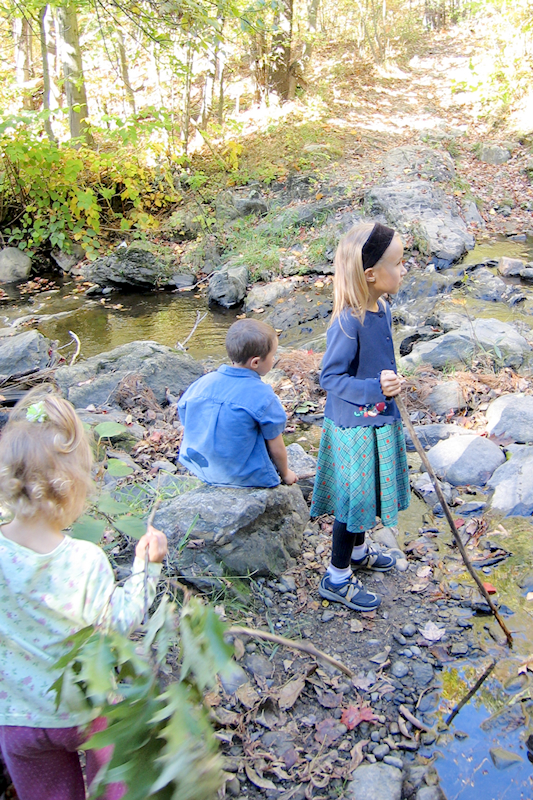 the beginning of our homeschool journey
kids are 7, 5 & 3
Please know, this is not a criticism but an honest question. Perhaps in the same way that schooling parents ask homeschoolers - how do you manage to be with your kids all day? Which for me is incomprehensible to answer since my reverse question is how can you stand to not be?
Different strokes for different folks I suppose.
But also for many of us, life just doesn't play out the way we had imagined and we do the best we can with what we have, whether that's homeschooling or regular schooling; our life surprises us, catches us off guard and feeling ill-prepared. Maybe we all feel, especially while raising children and during intense seasons of family life, like we're running to catch the train of our lives.
Filed Under
Resource Library
You can subscribe to comments on this article using this form.
If you have already commented on this article, you do not need to do this, as you were automatically subscribed.