Natural Makeup For my Girls
July 18, 2011
Brienne is our girlie girl.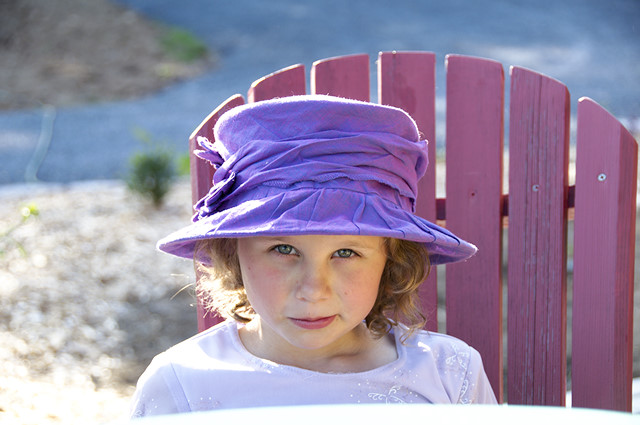 I never was much of a girlie girl. My mom even wrote about that in one of our family memoirs.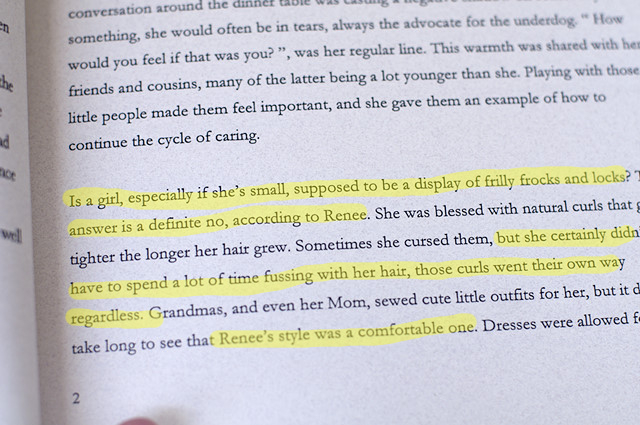 (PS. I love this family memoir my mom wrote and I'm so glad she took the time to write parts of my childhood story.)
But back to the girlie girl stuff - which is really part of my own daughter's childhood story. Brienne is all about pink, purple, and lots of bling. I feel deficient in this area of wardrobe bling so I look forward to when I can borrow her clothes and accessories to update my own.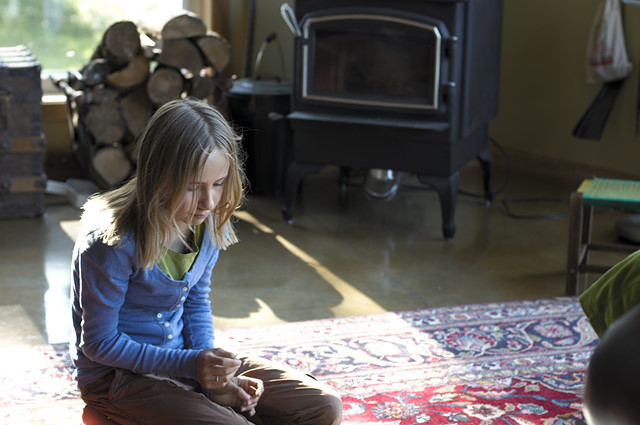 Celine has a unique style as well, which leans more towards clean lines and classy color combinations (I can't wait to borrow her clothes either!).
I'm somewhere in between my daughters' in terms of fashion because I'm a bit flambouyant in my colors (similar to Brienne, but with red, green, blue, orange, purple, aqua, etc...) but like a good fit and casual comfort.
I'm not much for make up either. Except for a stint in my teens and young adult years I haven't worn it often because it always seemed like such a big hassle. I seriously have a no-maintenance daily beauty routine. I wash my face, moisturize with my own lotion, and brush my teeth. That's gotta count for something.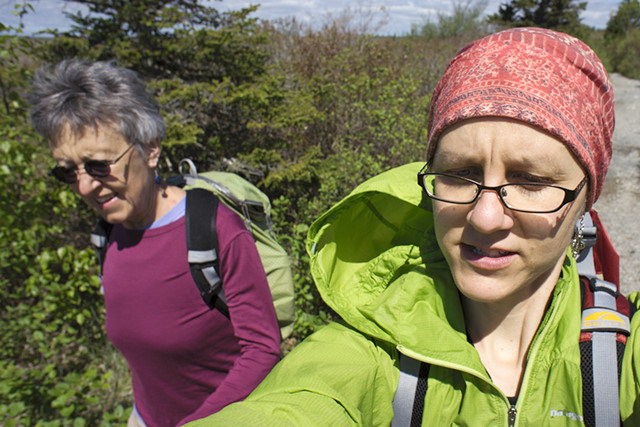 It's not that I don't like pampering myself and looking nice. I do (I just want it to be super easy and no fuss) and I especially loved spa day with the girls this past winter.
A few years ago, when I became interested in nourishing my skin with homemade soap and lotions and swore off putting chemicals on my body's largest organ, I thought I was pretty much done with make up. For a while now I haven't owned any except lip balm and a few tins of Burt's Bees "for emergencies" like family weddings. 
I think it goes without saying that if I watch what goes on my skin I'm extra vigilant about what my daughters' use on their skin and hair.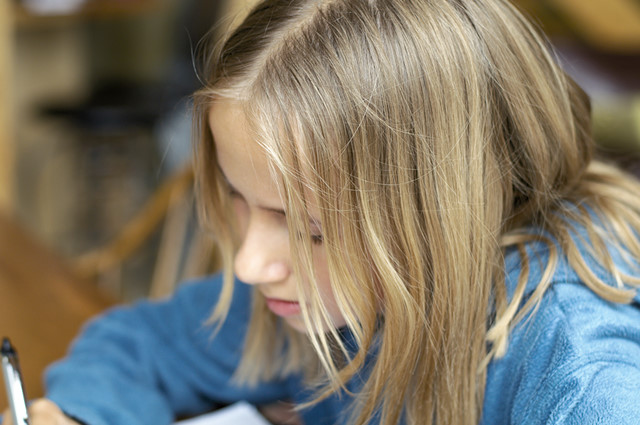 And so back to the girl who likes bling. Not only does she love to accessorize, she also wants to wear make up.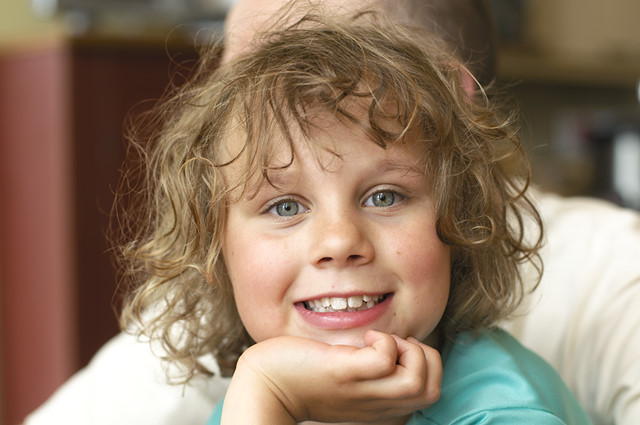 Now, just because I don't like to wear make up doesn't mean my girls don't get to wear it. As long as it's age appropriate (not Goth or rouge lips and cheeks) I'm fine if they want to experiment with make up. I know the day will come when I have no control over what goes on their skin but while they are still children mama has a say about what color of make up they can and can't wear.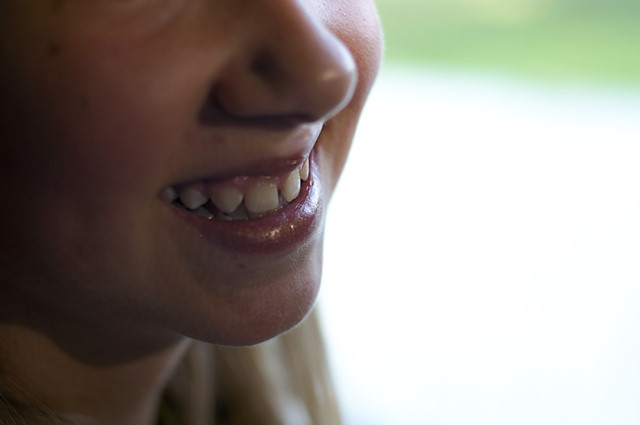 The problem was - where does a skin"care" conscious mama find make up for her girls?
Thank goodness for aunties. In this case, my aunt, who is only five years older than me, came to the rescue. I knew she had been experimenting with making her own soap, skin care products, and make up for the past couple years. So I sent her an e-mail asking if she would make something safe and pretty for the girls.
And this is what she came up with, with extras thrown in for the moms - Nana and myself.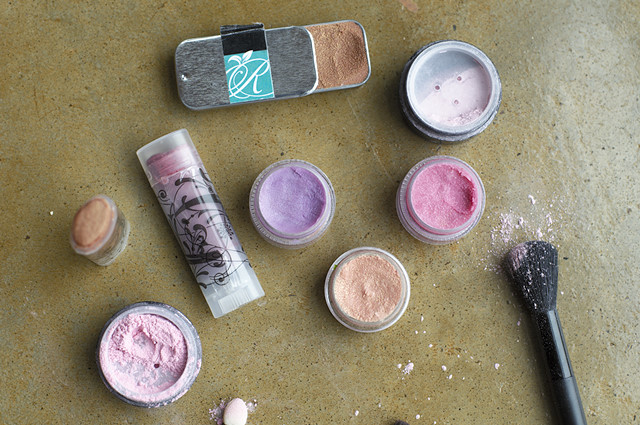 Isn't it gorgeous? She bought all the supplies at Voyageur Soap and Candle here in Canada. Actually, the store is in my aunt's neighborhood so to speak (if you're in the Vancouver area it is "local" to you also).
My personal favorite is the brown lip balm. Same for Celine. Brienne of course loves the pink and purple, made to order. Thanks Bec!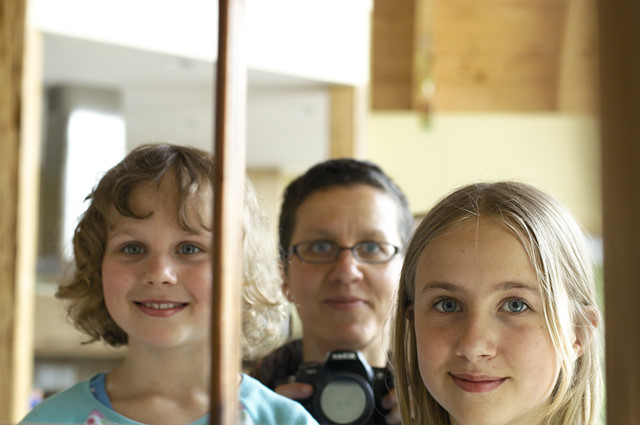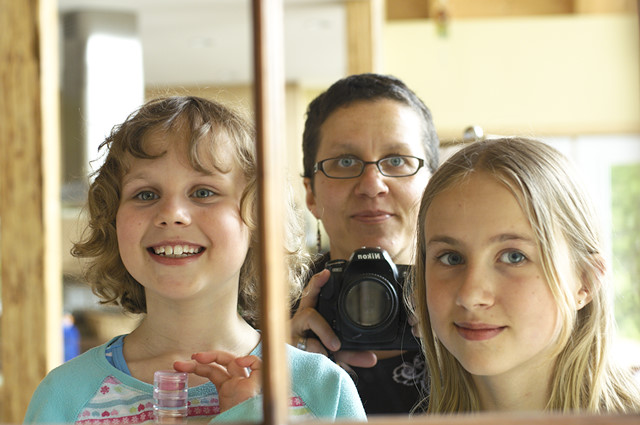 I wish I could recommend a place to buy some for yourself (I don't think my aunt is selling it). But, like I said, I'm not a make up woman myself l so I haven't looked around much.
Have you had any luck finding natural make up? Where do you buy it? Or do you make your own?
Renee Tougas participates in affiliate marketing, including the Amazon Services LLC Associates Program. Whenever you buy something on Amazon from a link you clicked here, I get a (very) small percentage of that sale. See disclosure for further explanation.
You can subscribe to comments on this article using this form.
If you have already commented on this article, you do not need to do this, as you were automatically subscribed.