My Salad e-book Coming Soon. Really.
July 11, 2012
This has been a hard e-book to finish. But it's coming. Soon. 
Maybe it's because (I'm sure this has something to do with it!) I've lived in three different homes over the past three months. We had an incredibly intense, fun filled May and June. Not to mention I've had to deal with packing, unpacking and the inevitabe life disruption that moving brings. It's been a lot.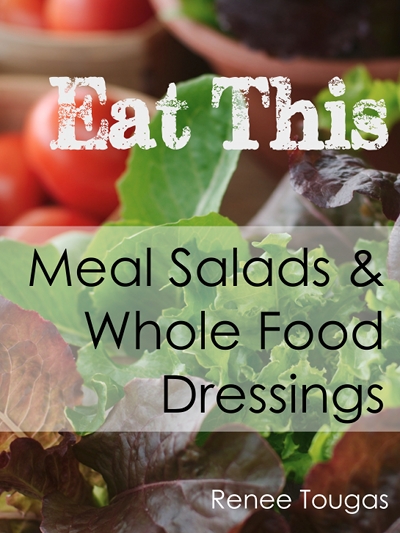 My best intentions to "sit down and finish this project" have been interrupted by this thing called living. 
I've struggled with the content a bit. I'm not writing for a mass audience. I feel the market is somewhat narrow.
Self-doubt.
What if not that many people are interested in eating salads? What if they don't like my recipes? What if our family's taste buds are just all screwed up and what my family gobbles down others would turn their nose up at?
I feel vulnerable.
But since I've told you all that I'm writing this e-book I've had a lot of encouragement and people looking forward to reading it so I try to remember those words when I feel worried that no one will like the recipes. 
And then there was the surprise earlier this spring.
In some e-mail correspondence with my friend Heather from Beauty That Moves I found out that she was writing a book about the same topic!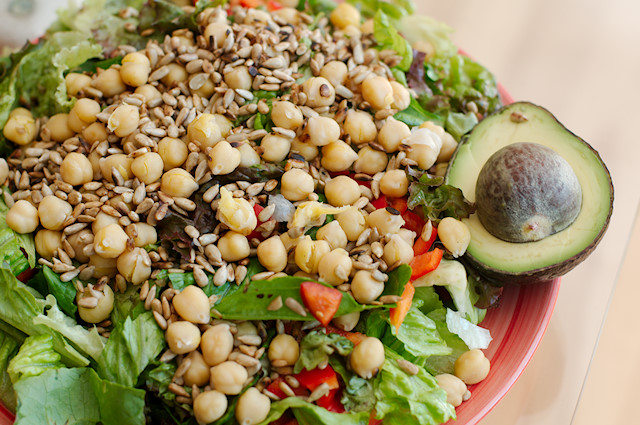 It was a classic "great minds think alike" moment. And truthfully, a little deflating for me. I esteem Heather immensely and to find out she was writing an e-book about the very same subject discouraged me a bit. (And because she's a course instructor her book would obviously be better than mine, right? Don't answer that! I'm just sharing my private fears and thoughts.) 
I got over that. Mostly. I think our respective books will complement each other really well actually since we are covering different aspects of the same subject. And the fact that both of us are writing about it just goes to show how important and helpful we believe salads are to healthy living. 
However, both of us have been busy living our lives to the fullest so the salad e-books are taking a little longer than planned. I can't speak for Heather but I hope to have mine published by the end of July. Really hope to have it published. Because I am so done with this baby.
I want to move onto other projects. Like ramping up my homeschooling support and coaching in time for a new school year. 
Homeschool Coaching
Quick question: Is group coaching something any of you are interested in? A one hour group coaching session for say $10 around specific themes or tailored to specific ages? 
I love one on one coaching. I love supporting families with strategies specific to their situation and needs but I also realize $50 is a financial stretch for some homeschooling families. I'm sensitive to this and get so much personal satisfaction in helping others homeschool in joy and freedom. So, I'm cooking up some ideas to make coaching accessible to more people, if people are interested.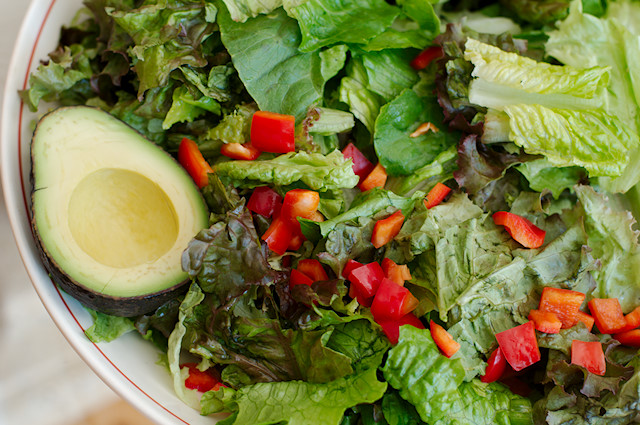 Back to salads... these last stages of a project, any project, are always the worst. You've lost the initial flush of enthusiasm. You've read your own words so many times they make you want to gag. And in the struggle you start to second guess every decision you've ever made. I exaggerate a bit, but you get the idea. I'm ready to move on. 
Are you working on any projects these days you would like to just finish already? Can we encourage each other to stay the course?
Renee Tougas participates in affiliate marketing, including the Amazon Services LLC Associates Program. Whenever you buy something on Amazon from a link you clicked here, I get a (very) small percentage of that sale. See disclosure for further explanation.
You can subscribe to comments on this article using this form.
If you have already commented on this article, you do not need to do this, as you were automatically subscribed.