My Mother ~ My Friend
August 29, 2011
In the month of June we celebrated my mother's birthday. And yes, it took me this long to write about it!
I don't remember the last time I was present to wish my mom a happy birthday in person so it was quite a gift for both of us to spend her special day together.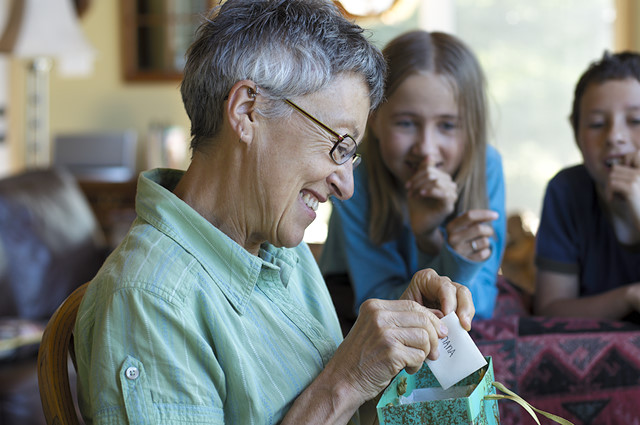 Of course her birthday was a reason for the children to get out the paints and canvases and make Nana a work of art. I love how they become busy bees in the days (and hours) before a birthday celebration.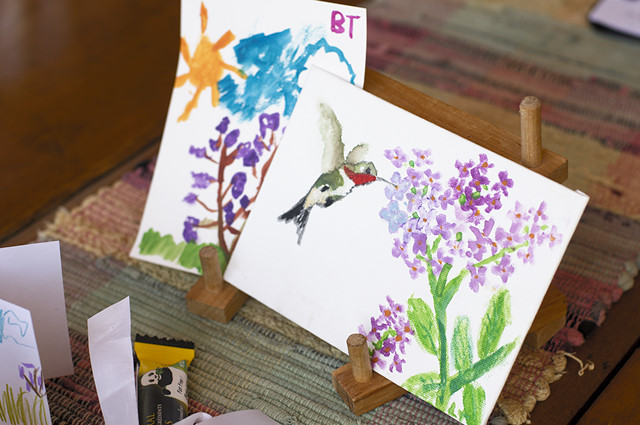 ps. a print of that hummingbird is available on Laurent's blog
Brienne, a natural gift giver, pulls out all the stops. It's just not a birthday if you haven't spent money buying a gift, even if it's just a piece of black licorice. This desire to spend money on gifts is not something we taught her - she just loves to love people this way.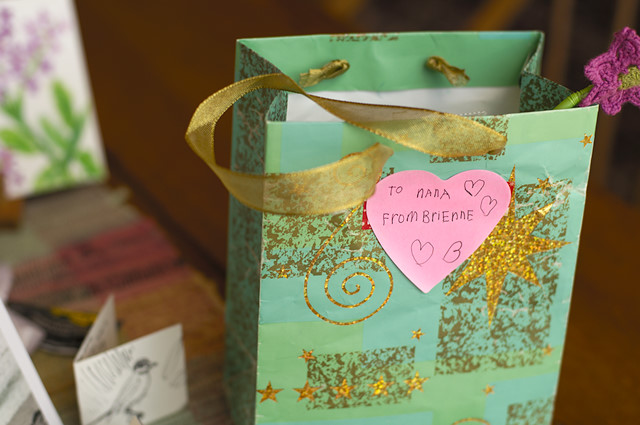 My own gift to mom was lunch out - just the two of us - in Mahone Bay. A quaint little town with nice restaurants, touristy stores, and... a yarn shop.
We came home with satisfied appetites (LaHave Bakery sandwiches & smoothies, for anyone reading who might be local) and of course yarn for a shared project. In theory, we are both going to make this Seraphim Shawl and knowing the rate we both knit it could take us a couple years. Maybe having an accountability partner will help - how's that shawl coming mom? (ha, ha!)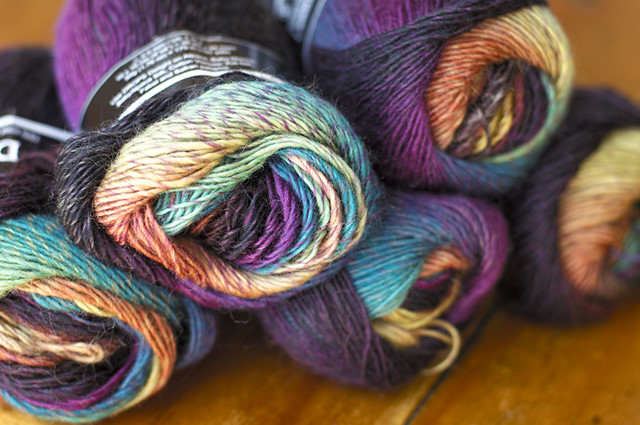 My mother's birthday got me thinking about a mother's gifts and all that we invest when we raise children. Who knew we'd give up so much of ourselves and gain so much in return?
Being with my mom, day in and day out as I have for the last three months, has given me lots of time to think about all the gifts she has given me and reflect on her character (not to make you squirm mom). Let me tell you, my mom is one amazing woman.
She's adventurous, open to new experiences and learning. She doesn't complain, even when I know situations inconvenience her or when she experiences physical discomfort (she's a tough cookie, my mom). I have so much to learn from her. 
She unconditionally loves my father and always "stands by her man". And the same goes for my brother and I and our families. My mom is loyal and committed.
And she's primarily the one (I also had aunties and grandmas to look to) who taught me how to be a homemaker, mother and wife - not in words so much but through consistent modeling.
My mother is a gift to me. And I have been reminded of this all summer as we make meal plans together, cook in the kitchen and share daily hugs, kisses and back rubs. You never grow too old for your mother to hug and kiss you. Never. 
She has her own life (getting her health coaching business off the ground and helping my Dad) and I have mine (homeschooling kids and helping my husband) but each day we are able to share homemaking, healthy living, child raising, creative earning, and faithful living ideas.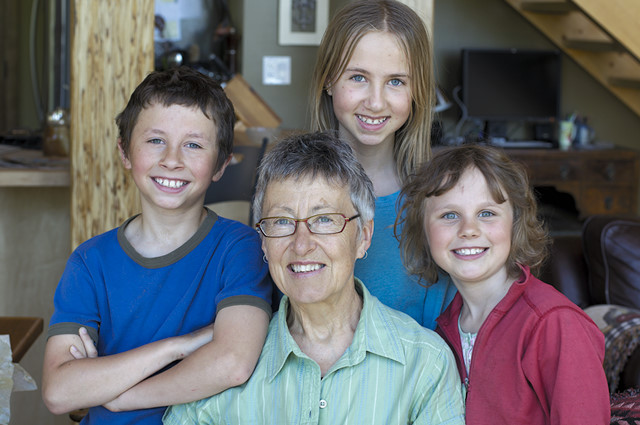 My mother is my friend, and as an adult, this is one the greatest gifts she has given me. She also believes in me and loves me no matter what. She's told me that in words and deed so many times throughout my life I can't help but believe it. I am loved. 
You know what that does to a person, when someone believes in them and loves them unconditionally? It makes them bloom. It helps them be everything God created them to be.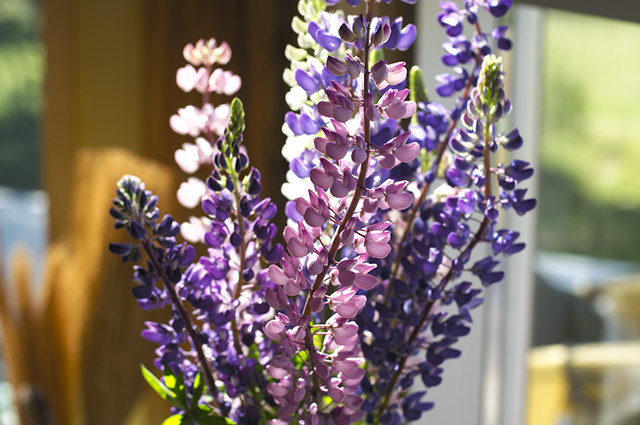 Mom, this is what you've given me. How could I be so blessed as to call you mother?
Sometimes it seems the best of what I am is because of who you are. I thank you Mom (for everything you invested in me and give to me now) in the best way I know how, in the time honored, generational, pay-it-forward fashion. I nourish and nurture my own children.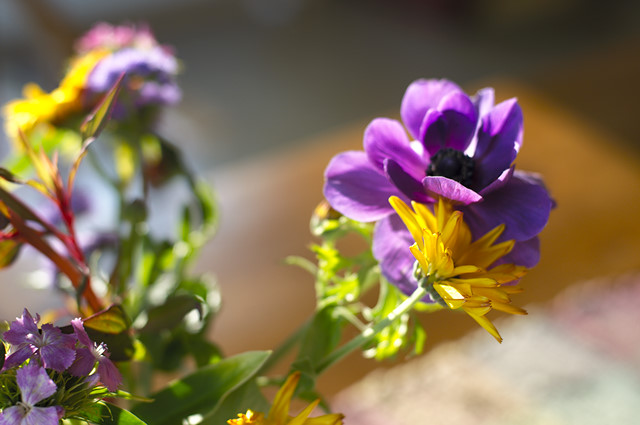 Not exactly the same way you raised me to be sure. There's the whole vegan-thing, the hiking-thing, the homeschooling-thing, the homechurch-thing, etc... But at the heart of who I am as mother is who you were as mother. It's inescapable. 
Thanks Mom for all of this. Sharing your kitchen with me this summer. Watching the kids on our trip. Supporting every word I write. Calling me friend.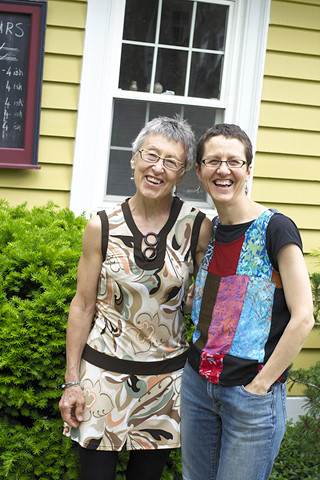 I love you. My mother. My friend. 
Renee Tougas participates in affiliate marketing, including the Amazon Services LLC Associates Program. Whenever you buy something on Amazon from a link you clicked here, I get a (very) small percentage of that sale. See disclosure for further explanation.
You can subscribe to comments on this article using this form.
If you have already commented on this article, you do not need to do this, as you were automatically subscribed.