A milk crate, a homestead, and musical theater
March 9, 2020
Meet Teri Page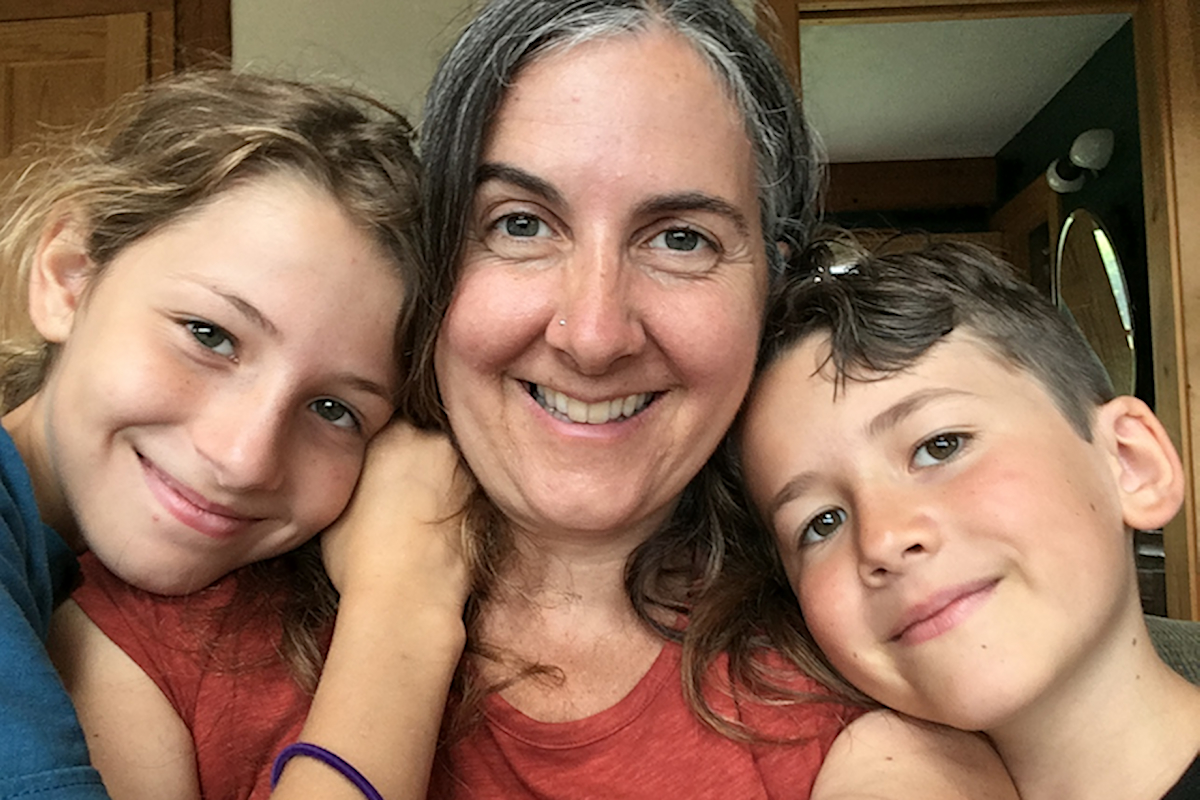 Teri lives in Central Vermont with her husband, Brian, and two children, Ella (12) and Everett (9). As a multi-passionate entrepreneur, author, and blogger, Teri educates, inspires, and supports women through her writing, coaching, and yoga classes. She loves nothing more than to grow food, herbs, and flowers, and to dance on stage in modern dance and musical theater performances.
The Finding Home podcast series is asking the questions: Where is home? What is home? How do we find and make it?
For Teri, once upon a time, home was any place she could lay down her sleeping bag.
An adventure-loving person, Teri lives for experiences. But as a gardener, community theatre member, and parent she values the rootedness and connection of "place". This desire to be both grounded - to build a home and commit to a particular place - and have adventures and unique experiences is a central tension for Teri. And one I can relate to personally.
Teri left home as a young woman and moved across the country, setting her life on a trajectory away from the Boston suburb where she was born and raised. Traveling the world as a young woman, being able to make home with a sleeping bag and a milk crate, it wasn't until she discovered gardening in Oregon that she had any desire to put down roots in one place.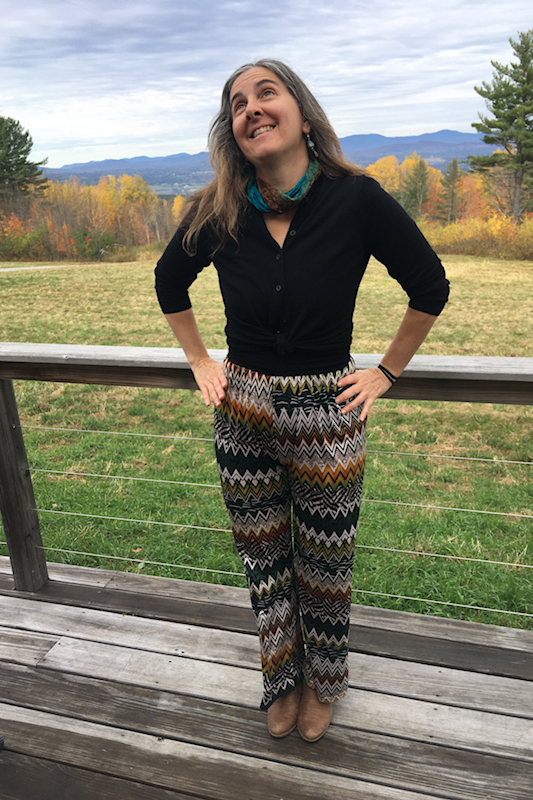 This interview is the story of that discovery and the ways that Teri has tried to live the call of adventure while literally building homesteads in Oregon, Missouri and now Vermont.
For Teri, the definition of home is less about a particular geography and more about a place of safety where she can return to her center.
Home is where you can be who you truly are, which for Teri includes a theatre and dance community.
People value and need different things when making a home, and our values and needs change throughout our lifetime and are influenced by our commitments to others. But regardless of our particular context (life season, location, financial means, etc) if home is a place where our heart feels safe and we can express who we are, we have a gift.
Find Teri at her website Homestead Honey or her Instagram account, by the same name. Also if homesteading is your thing be sure to check out her book Family Homesteading
↓ Listen to a little clip of our interview ↓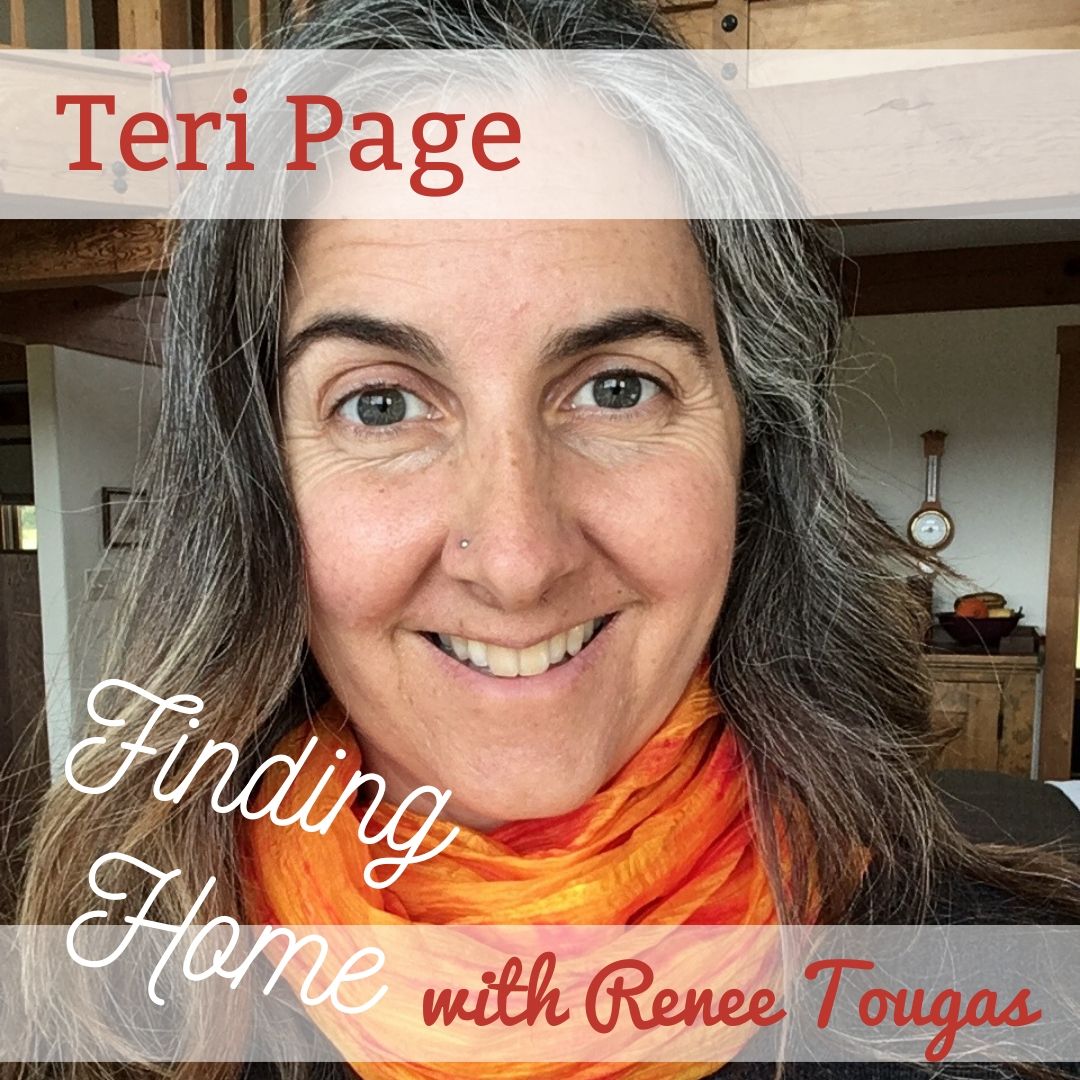 .
Listen to the whole interview
Join my Patreon at the $5/month tier and have access to this and all previous interviews. A new podcast episode is released every month.
This season I'm producing the Finding Home series so each episode will be about that theme.
Although I'd love long-term listeners and supporters, if you only want to listen to this particular interview with Teri you can sign up, listen to the interview, and then cancel your support at any time. But while you're signed up make sure to check out all the other interviews I've released. You may find more that interests you.
Part of Series
Resource Library
You can subscribe to comments on this article using this form.
If you have already commented on this article, you do not need to do this, as you were automatically subscribed.