At the beginning of March
March 5, 2020
Laurent left Monday to spend a week working with his papa in Nova Scotia. He started doing this five years ago, the spring he turned 14, going to Nova Scotia for a few weeks almost every year to work with my dad who is a builder and craftsman.
I'm pretty sure at first Dad didn't need his help, it's often more work to train someone than to do it yourself. But the boy gained skills and a familiarity with how Papa wants things done and he's truly an asset now on the jobsite. And a friend, to Dad and all the tradespeople my dad works with.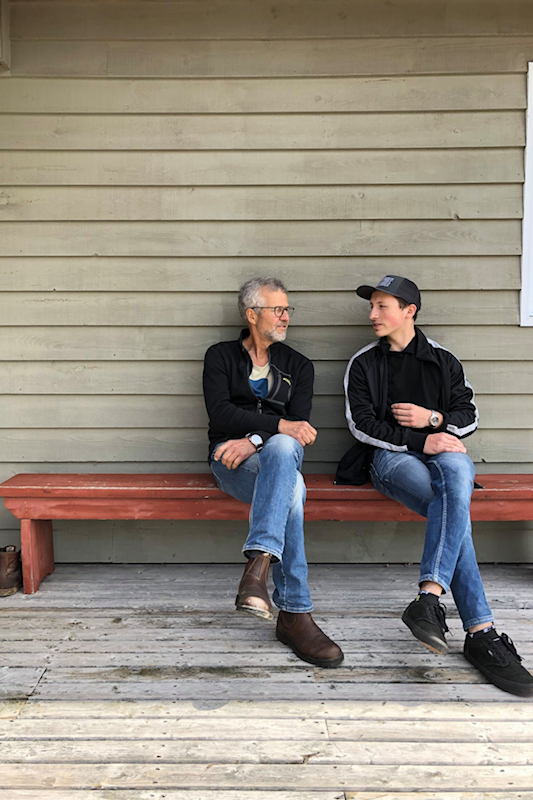 spring 2019, last time Laurent worked with Papa
Laurent's trip was scheduled around his part-time job teaching extracurricular art in elementary schools here in the city. It's March break for the schools right now, so he wasn't working this week. Laurent begins his post-secondary schooling later this spring with Toronto Film School's online video game design & animation program. His intake group starts in early April. Going to work with Papa is a timely and needed contribution to his education funds.
How is it that I'm still writing about these kids?
We celebrated Laurent's 19th birthday last week, and he's not around the house right now, so this particular kid is especially on my mind as I sit down to write this morning. But when are my kids not on my mind? On my heart? These kids, these three young adults of mine.
I've taken a break from my usual morning writing practice this winter. Not a complete break, I've still done the writing for my Patreon Podcast episodes and I managed to polish and publish a piece I started last fall before all the words dried up. And I've still been micro-blogging at IG and FB. It's the longer morning writing sessions, the writing that produces the heart and guts of this blog, that I've let go for a time.
Maybe I'm still letting go. I don't know. But it's the beginning of March and new things are in the air and so I thought I'd sit down and try to write again.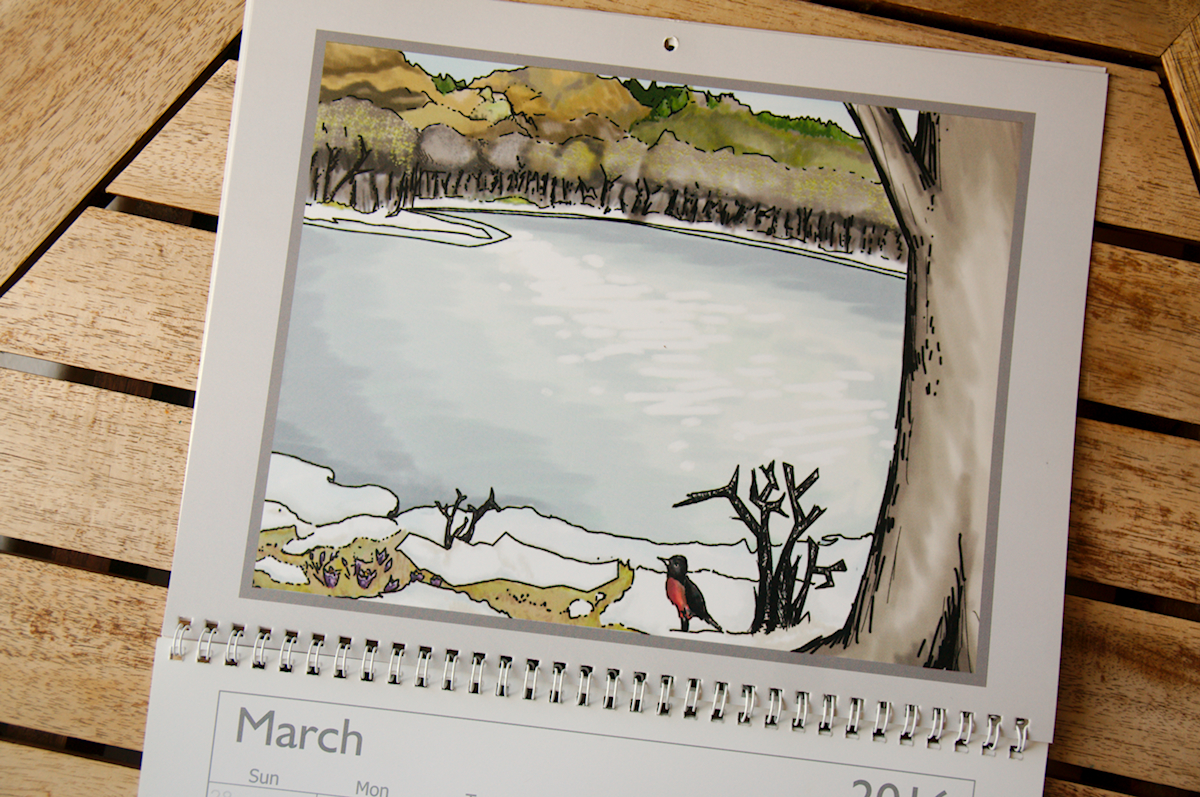 Remember these calendars? Laurent sold them on my blog 4 years ago
My writing break is part logistics. This winter, for the first time in my mothering and homeschool history I have a kid with a class every morning at 8:30. She could take transit but this kid is also learning to drive and needs practice so she drives us to her language school in the morning and I drive the car back home. Being the experienced driver in the passenger seat, with your teenaged child at the wheel who is learning to drive in the city of Montreal, during snow season, is an act of courage for everyone involved.
So I'm leaving the house every morning for a 30 minute, round-trip school drop-off. My first ever.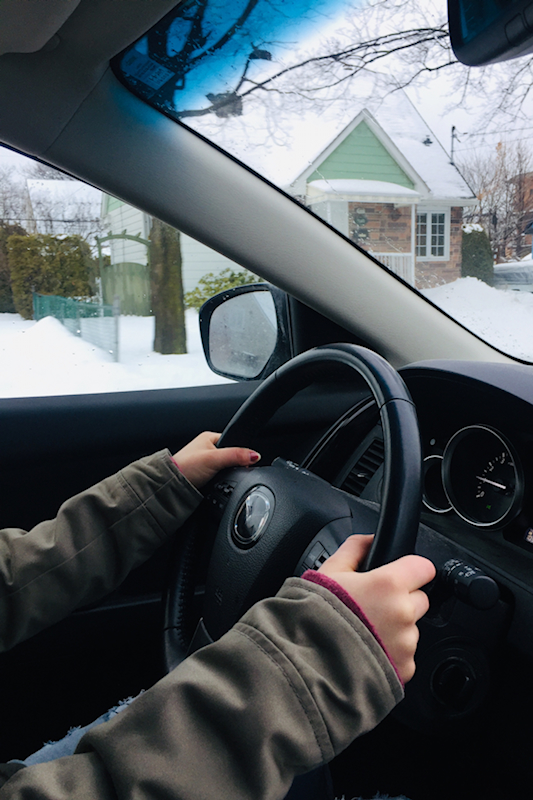 I've actually enjoyed this change of routine. Or rather, what it's proved to me. It's reassured me that just because my kids didn't grow up with a morning hustle doesn't mean they can't adapt when the time comes. Celine's successful first year of university has already shown me this, but I'm always open for more affirmation and evidence that I haven't messed up my kids with homeschooling. (Getting out of the house for 8:30 is hardly considered a hustle. I know. But for us, it's something.)
Writing used to be a joy and a delight in my days. I would go to bed thinking about what I would write the next morning. But things change, don't they? Maybe because writing has become my work it's lost its sparkle. That'd be sad but not unprecedented.
I think it's just the natural progression and evolution of my life that has changed my writing and my enthusiasm for it. It might be seasonal, it might be longer term, I don't know. I'll just have to ride it out and see where it goes.
The thing is, I plan to write as part of the career I want to build for myself. Not all of it will be writing, but definitely a chunk of it will be explaining ideas with written words. I don't know how that will affect the writing I do here. If it will dry up the muse. If I'll even have the time for the discipline.
I just don't know. Which pretty much sums up a lot of my life right now.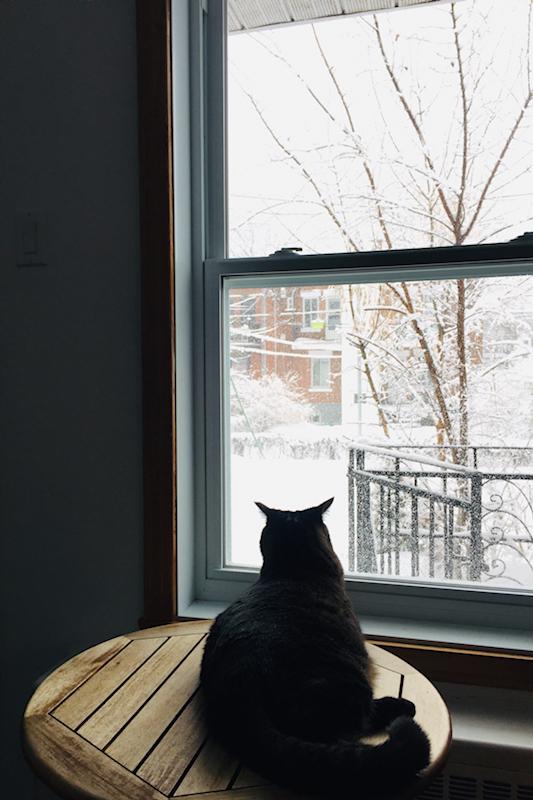 Part of the problem with my personal writing, the stuff I publish here, is that the main thing pressing to be expressed is my mother's heart and soul. And it's hard to publish this kind of writing when your kids are teens and young adults. I may have mentioned this once or twice.
I didn't know I would still be so engaged, head and heart mostly, with the work of parenting at this stage. I have some thoughts around that I'd like to explore. Could I get up in the morning excited to write about that? Maybe.
I have a few other ideas rattling around, ideas about faith and religious formation and transformation, as related to my mothering experience. There it is again - mothering.
Probably I just need to let myself be there. (Or maybe it's here.) Let myself write through all the things and then pick and choose, edit and polish what is mine to share to publicly.
I'm conflicted because part of my heart and head, and certainly the work of my hands, is moving onto a new stage of life with new ideas to explore and new experiences to live. In fact, that movement and transition is the focus of my energies this year. But the stories I want to tell, and the experiences I want to write are still very much about my work as a mother, my heart as a mother. For now at least.
I have not articulated or given language to that energetic split between my experiences and my writing muse until I just wrote those words, sitting here on my bed, looking out the window at the busy morning traffic, a little disappointed about the empty coffee cup at my side.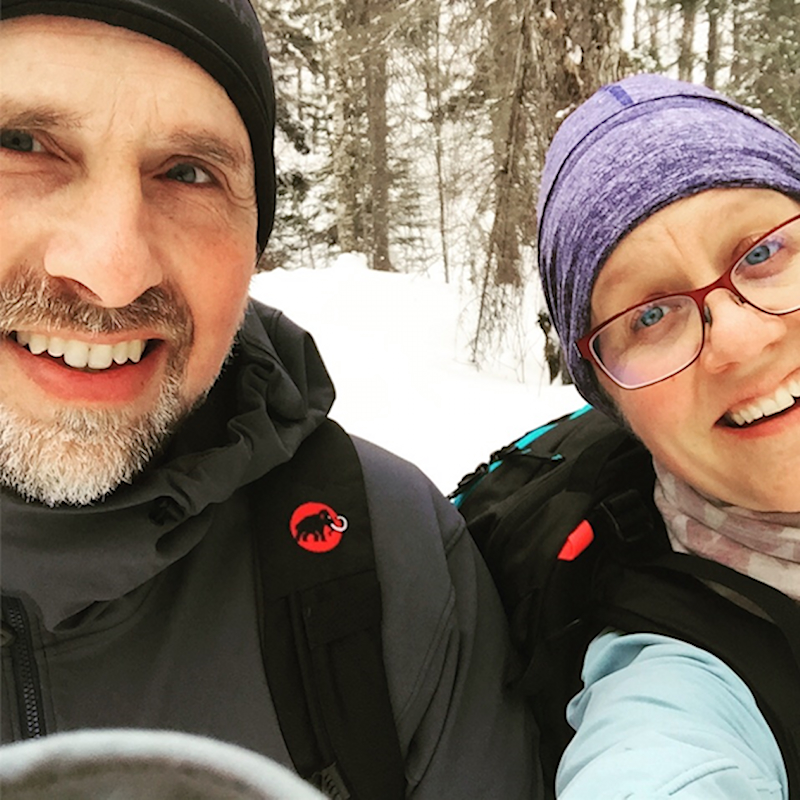 enjoying the outdoors together: past, present and hopefully, future
Maybe that's why it's been hard to find the words, find the enthusiasm. Because in addition to the grief and loss of the late fall and early winter (which I wrote about in early January), I'm inhabiting multiple spaces at once, moving into my future - a future with a non-child raising career - while still actively child-supporting and processing the experience of parenting young adults.
It's a lot to reflect on at one time. But life always is.
The kids are growing up. I'm still their mother. And they still live at home. And I love all of this. My work energies are moving into new places. I'm excited (and sometimes terrified) about building an identity and making a contribution to the world, and a contribution to my family, outside the circle of my mothering.
I will publish about this. Or I won't. Right now I need to feel the freedom to choose either while I drink deeply of the experience of this precious life I'm living, with these precious people.
You can subscribe to comments on this article using this form.
If you have already commented on this article, you do not need to do this, as you were automatically subscribed.