Looking for Mommies like me
March 22, 2010
Going your own way is a hard thing to do. A couple years ago when I discovered an internet community of women "like me" (mommy bloggers) I felt that I found a place I belonged. A large group of women who believed in natural home births, homeschooled their babes, grew gardens, ate a plant based diet (though this was rarer), and made their own fill-in-the-blank.
But the farther we go down our family's unique path the more I have an increasing sense of being "different" yet again. Our family is choosing to walk into the wilderness, literally and metaphorically speaking, in several areas of our life. And I see less like-minded mommy companions at my side the farther we go.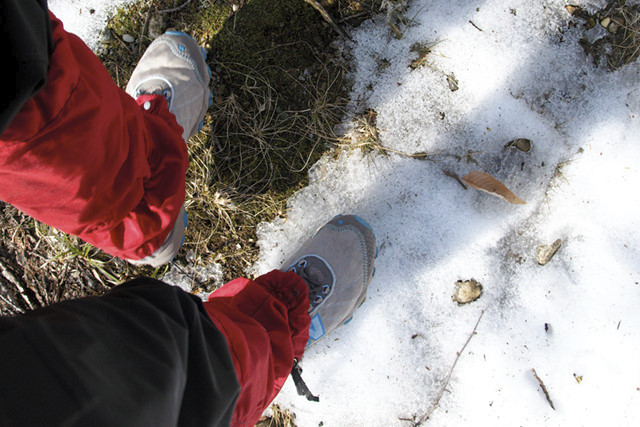 Take our family's outdoor pursuits for example; a very literal walk in the wilderness. Sure lots of blogging mommies write about the outdoors and taking their kids on nature hikes, especially us homeschoolers. It's a huge part of the "curriculum". But I don't know many other families, either real or on-line, who hike almost every weekend and structure their weeks very much around this core family time.  
Nor do I find many other homemakers who have chosen to garden less to follow their husband's desire to spend more time in the woods together. Or women who are trying to figure out how to use non-disposable menstruation products while backpacking, never mind at home. And are mentally preparing how to teach these skills to their daughters. Those mamas may be out there but I haven't met too many of them.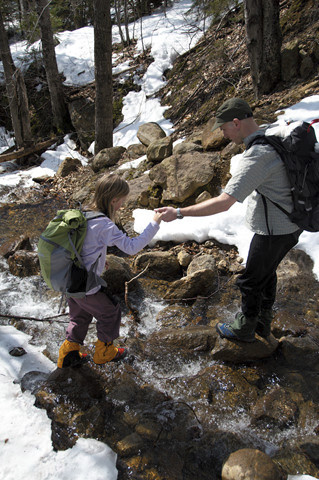 And this is just one area that I feel I walk alone. There's the way we eat (I'm not raising chickens, we don't regularly eat eggs), the way we gather with other believers (we don't go to church, we are the church), the way we homeschool (very family based not belonging to co-ops). I sometimes feel so isolated by it all.  
This is not to say we aren't involved in our community, we are. I'm a part of two buying clubs which are collectives of people buying food together, we have a farm share and are actively engaged with a local organization that teaches our community about growing food.
We meet weekly with other homeschool families for play dates and activities, we gather with Christians for fellowship and encouragement and we regularly host friends, family and strangers for meals and hospitality. But being involved in your community and having deep connections with other people are not one in the same.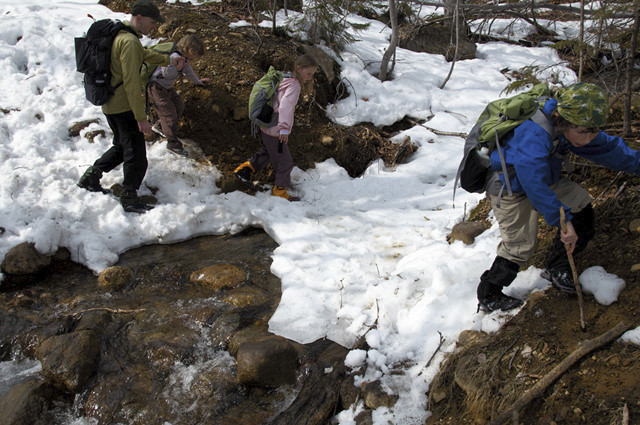 The way we live takes a lot of energy. We invest ourselves each day into building our family and a healthy future for our children. I don't have a lot of time available during daylight hours to connect with people, so I enjoy my (brief) post-child bedtime internet connections.  But even there I am feeling less like I belong. That I am on the fringe of the fringe.  
Do not misunderstand me. I am not seeking pity and I am not complaining.  I have a family life that is rich, sweet and deep. My days are full of meaning and purpose. I have a life partner to love, laugh with and hold on to.  
Nor am I am saying my life is special in any way that other women do not experience.  I think we all have unique living circumstances but I have the perception (probably false) that other people just "fit in" better. Fit in with the norm, or fit in with the fringe. But that they find a community of women and can say "this is where I belong".
Maybe I need to seek less affirmation from other women. From mothers, bloggers, homeschoolers. And be confident right where I am as wife, mother and homemaker. 
Renee Tougas participates in affiliate marketing, including the Amazon Services LLC Associates Program. Whenever you buy something on Amazon from a link you clicked here, I get a (very) small percentage of that sale. See disclosure for further explanation.
You can subscribe to comments on this article using this form.
If you have already commented on this article, you do not need to do this, as you were automatically subscribed.