A journal for Spring (and yes, it's still winter)
February 12, 2019
It's always amusing to me this time of year to read blog and social media posts in the northern hemisphere announcing the arrival of spring just around the corner. Or, only x weeks of winter left.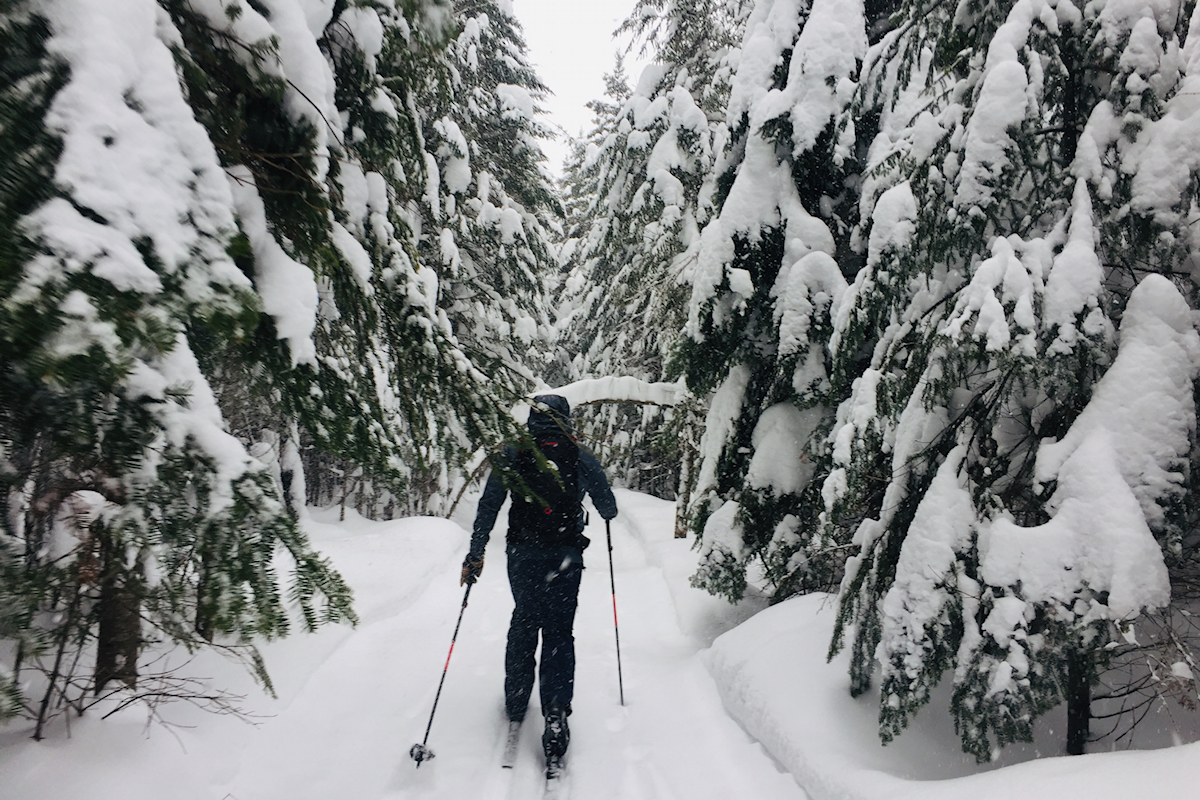 Something I appreciate about finding and following locally based social media (Quebec instagram accounts for example) is that we're all still in this winter thing together.
After years of struggling through winter I don't mind winter anymore, which is not the point of this post, but is worth mentioning. I've had a real change of heart and mind about winter in the past few years and I'm deeply grateful because I am somewhat "stuck" in a land with long winters.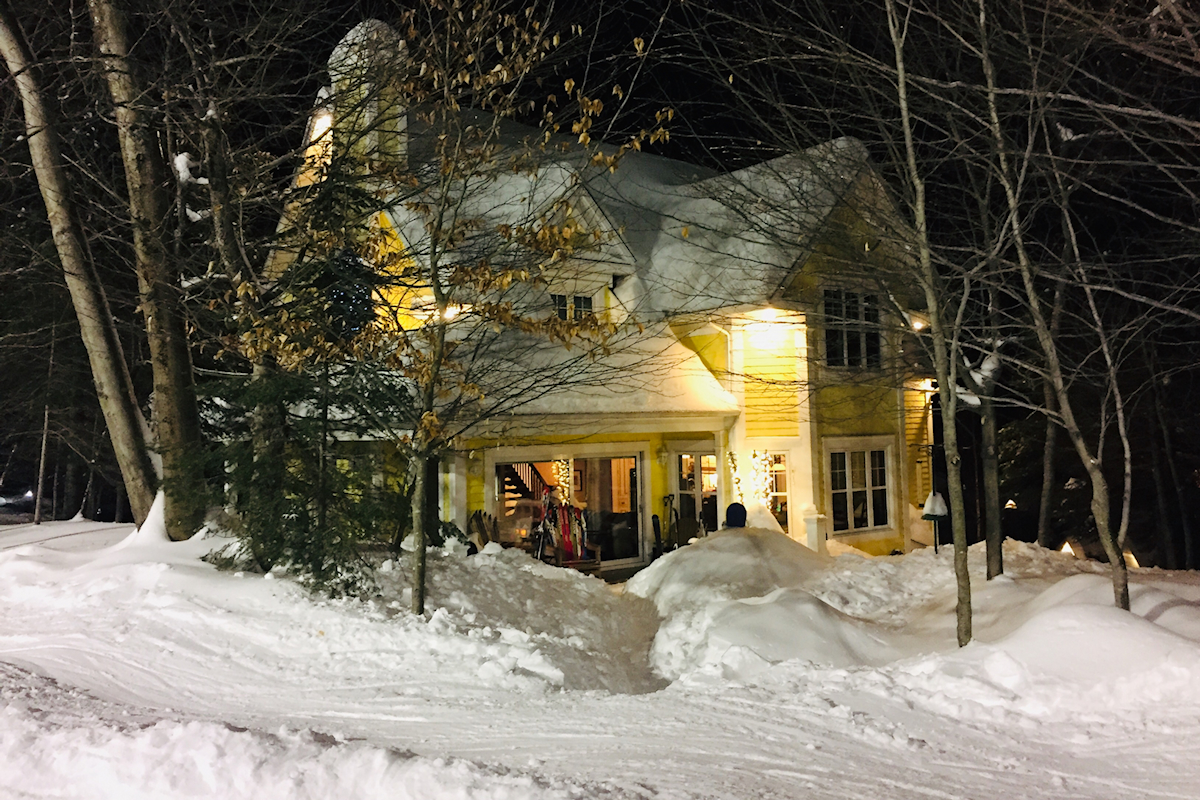 slope-side chalet at the ski hill (a girl can dream)
That being said, if I found myself living in other Canadian locales with not enough snow, too much rain, deeper cold or a longer winter season, I might bemoan winter once again. But for where I live, work, and play in southern Quebec, I've made my peace with winter. And if the conditions are good I enjoy it.
This particular winter season, the weather has been a little distressing. With alternating snow, rain, warming and freezing temperatures creating a disaster on roads and walkways. I haven't been into the Laurentians for over a week so I'm not sure what it's like a bit north.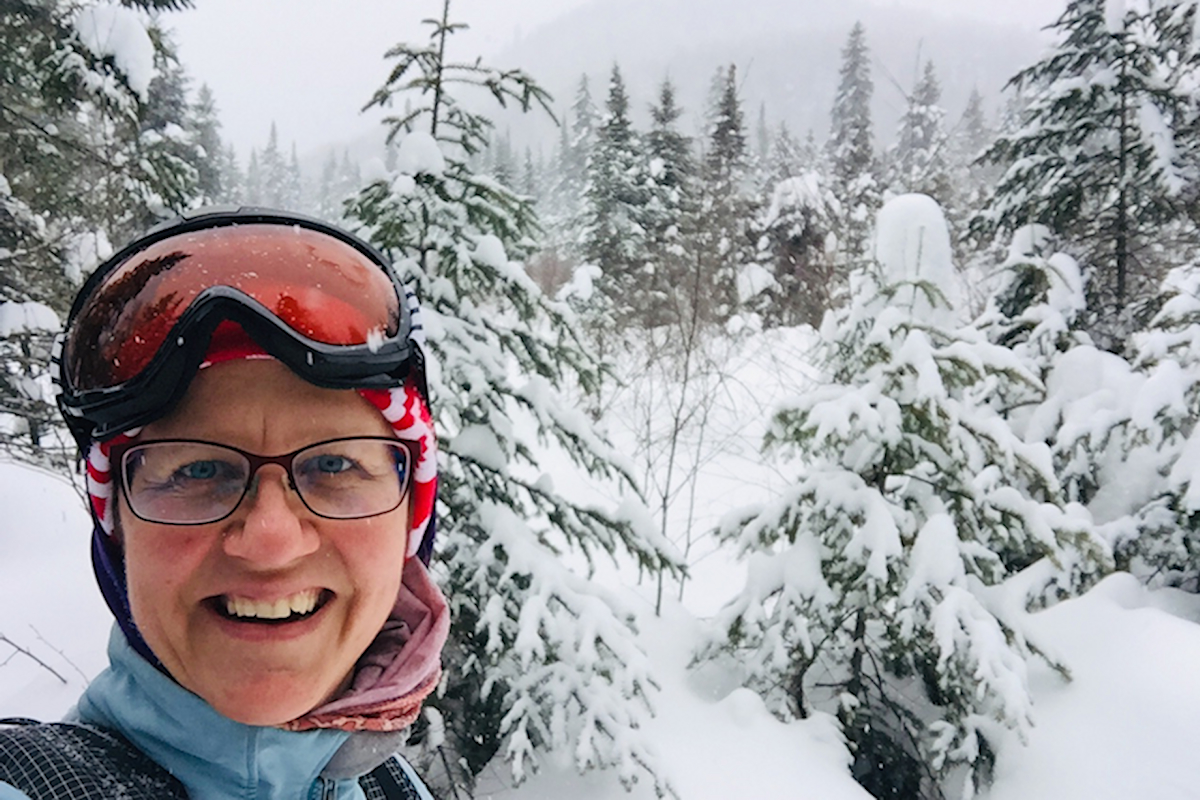 It's still winter here and I'm ok with that. But we are approaching spring equinox, a little over a month away. And even if we're still experiencing winter weather at that time (I hope I can still be skiing!), many of us start experiencing not just longer days but a shift in our energy and intentions.
I love seasonal rhythms and routines. And I know many of you do also. Which is why I'm excited to tell you about a beautiful seasonal journal created by my dear friend Krista, available in Amazon stores worldwide.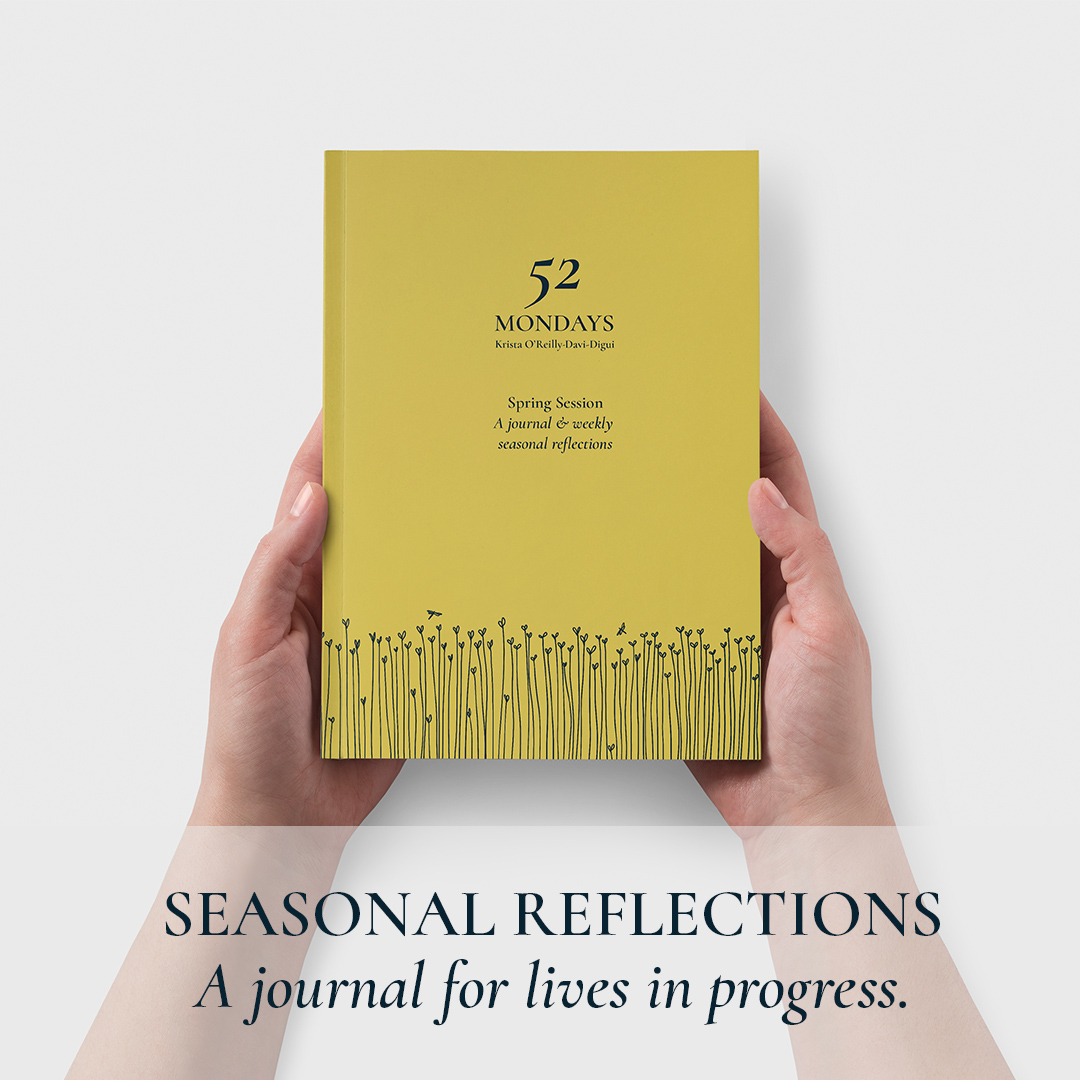 52 Mondays: Spring Session is a pretty, soft-cover journal with a seasonal reflection (and lovely art!) to start off each week with new food for thought and a dose of hope & encouragement.
The journal contains 13 spring-inspired weekly reflections (for each week of the spring season) and offers 3 prompts which invite you to "pause & consider" along with 8 dotted pages to sketch/doodle, journal your thoughts, or washi-tape in little spring treasures. Or, you may choose to use it as your bullet or gratitude journal.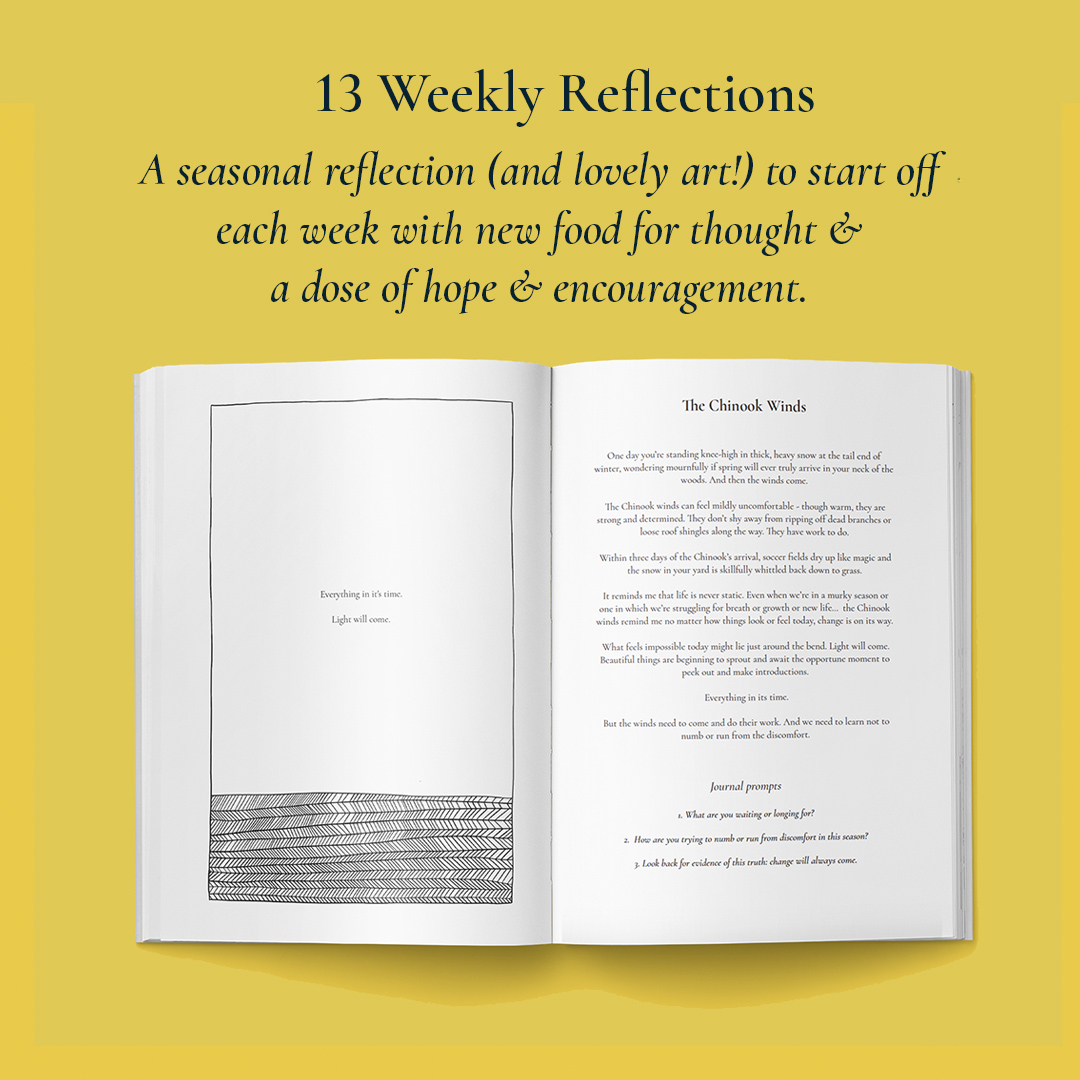 As Krista writes,
However you use it, I hope it will help you live awake to the gifts in every season and call you to put down deeper roots of self-awareness and self-compassion. I hope it helps you show up fully – with joy and on purpose – to your imperfect and beautiful life.
I'm a dedicated journaller myself, reflecting on my own life experiences through a seasonal lens and so I'm so excited that my friend Krista is putting out this resource into the world.
Giveaway
Krista is generously offering to gift a copy to my blog community. We'll be giving away the journal over at my Patreon community this week where we are currently in week two of Freedom Education and where I host a monthly podcast (Hosting that giveaway on Instagram because giveaways on Patreon are against the rules. Oops!)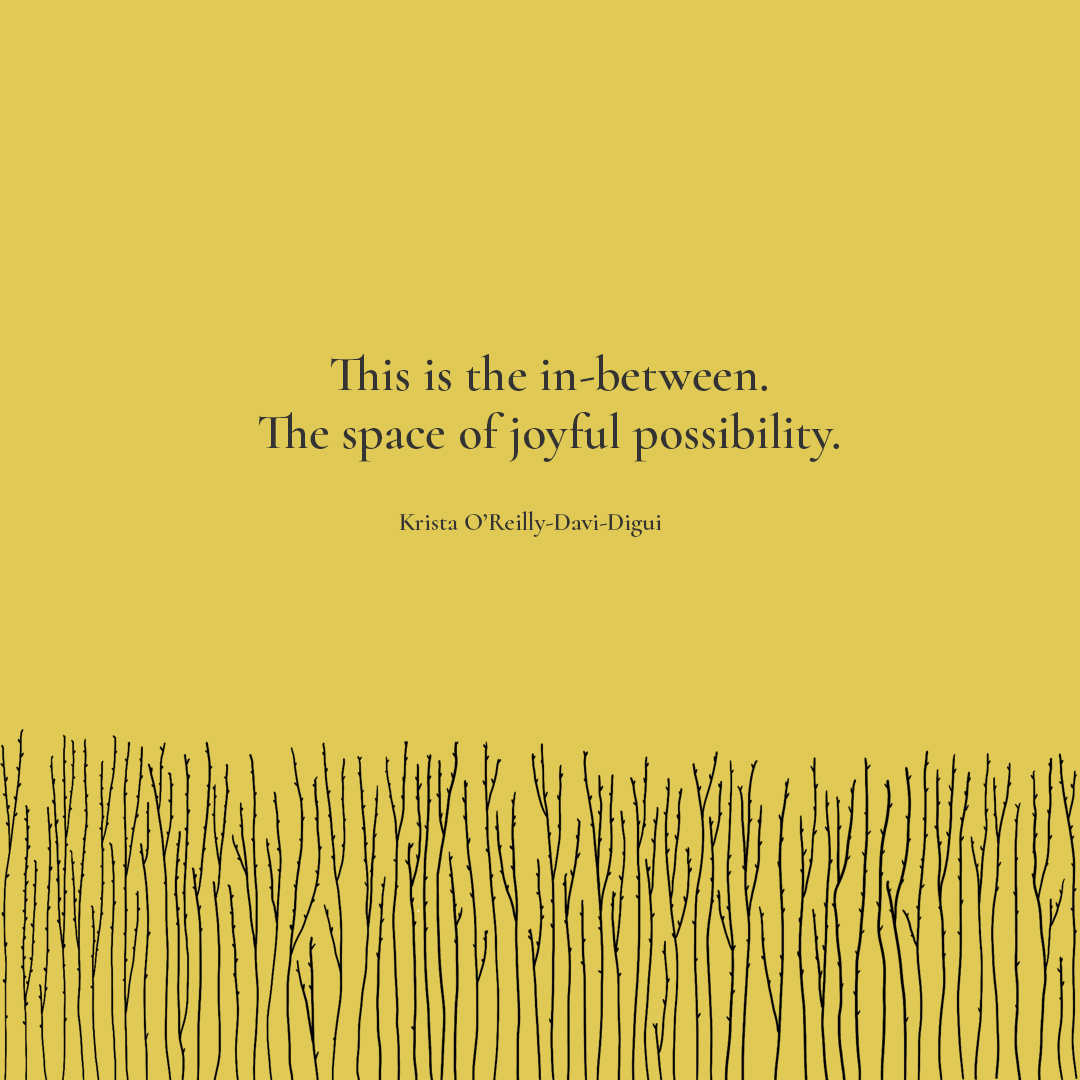 Order from Amazon now and be ready for your spring journalling.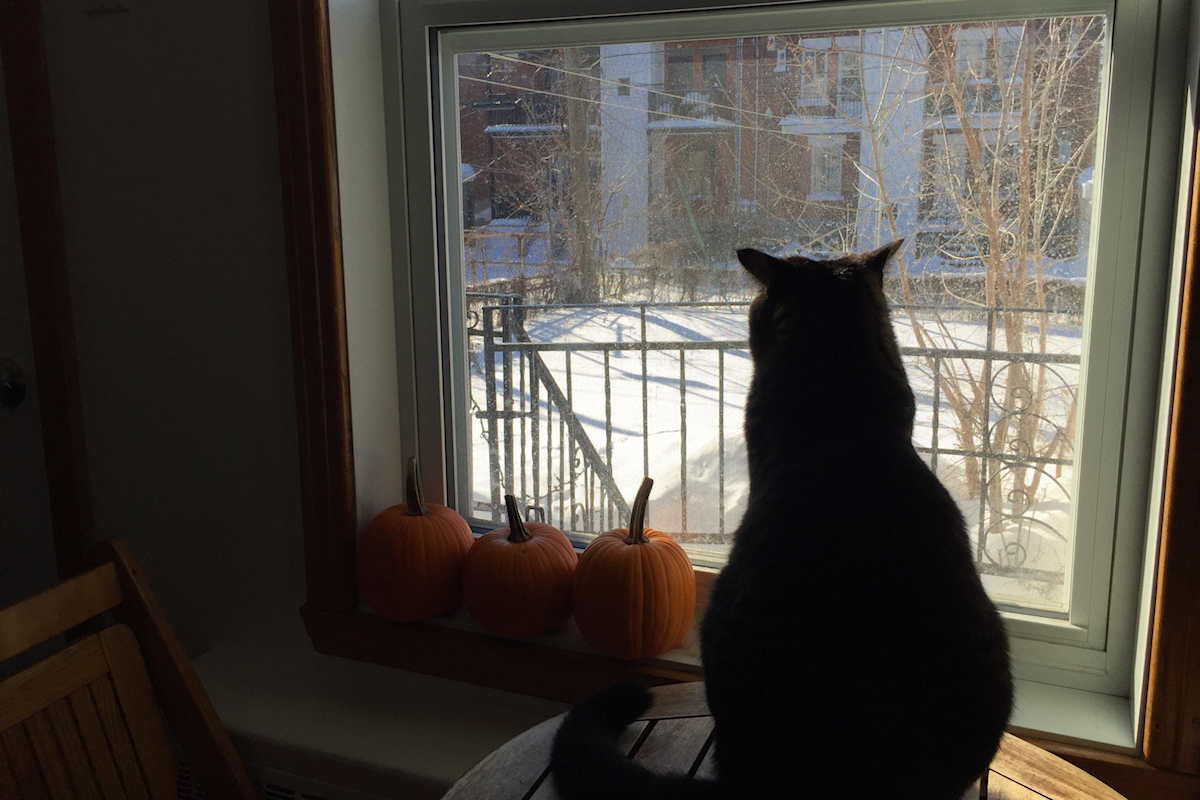 yes, I still have pumpkins on the windowsill, so "unseasonal"
And now, back to winter.
You can subscribe to comments on this article using this form.
If you have already commented on this article, you do not need to do this, as you were automatically subscribed.