I'm not your type (more than you ever wanted to know about my personality)
January 8, 2013
Personality typing never mattered all that much to me until recent years. Now, understanding why I work the way I do - self knowledge - has become quite important to me. I'll get into explaining why I think that is but first I want to explain where this all started.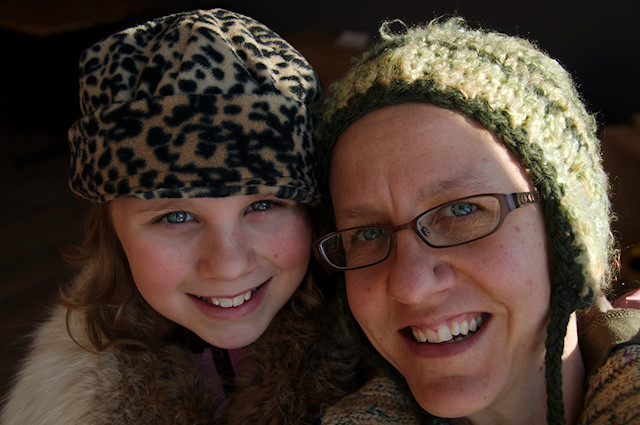 It was a few years ago that my friends Emily and Marc first introduced the idea of personality testing to me. I can't remember if it came up casually in conversation. If there was an off handed reference to a Myers-Briggs personality type. I honestly just don't recall anymore.
What I do recall is that I got the distinct impression that my friends understood more about themselves than I understood about myself.
I probably dismissed it at first, as I do all new ideas, but I slowly came back around to personality types and testing. And now that I've cracked open that door I'm so glad I did.
I love understanding more about myself through this lens. I also love the understanding I've gained about my husband and children. 
For well over a year now I've wanted to write about this and my "personality post" drafts keep getting pushed to the bottom of the publish pile. You don't even want to know how many posts I've got going, in various stages of un-done-ness, on this topic. For an ESTJ like myself (who loves closure on things) it's embarrassing.
So here it is. At long last. My personality post.
I spend a lot of time talking about myself in this post, it's a post about my personality after all. But at the bottom of this post I've assembled a list of resources for you so this is not simply a selfish writing exercise on my part.
ESTJ
Most of the personality tests I've taken are Myers-Briggs Type Indicator assessments (MBTI). I've also done the Enneagram analysis (recommended by the aforementioned Emily). 
It was pretty clear to me early on what my Myers-Briggs type is. And the more I read and the more tests I take (I'm a bit of a personality test junkie) the more clear I've become on my personality.
I'm an ESTJ. And I gotta say, I find this not very glamorous.
ESTJs are a 'get-it-done' type people. We're planners and doers. Managers and delegaters. We're not particularly nurturing, nor do we make decisions based on how things feel.
Intuitive, touchy-feely, go with the flow - nope, that's not me. Which makes me sound uptight. A description I don't particularly like.
Here's a few more descriptions:
ESTJs are responsible, logical, norm-following hard workers. Their efforts are carried out in a practical, structured manner. ESTJs trust facts and experiences more than theories. They are decisive, loyal, tradition observing individuals. They enjoy being the person in charge and often make good supervisors.

ESTJs are take-charge people. They have such a clear vision of the way that things should be, that they naturally step into leadership roles. They are self-confident and aggressive. They are extremely talented at devising systems and plans for action, and at being able to see what steps need to be taken to complete a specific task.

They can sometimes be very demanding and critical, because they have such strongly held beliefs, and are likely to express themselves without reserve if they feel someone isn't meeting their standards. But at least their expressions can be taken at face-value, because the ESTJ is extremely straight-forward and honest.

from My Personality.info
The ESTJ needs to watch out for the tendency to be too rigid, and to become overly detail-oriented. Since they put a lot of weight in their own beliefs, it's important that they remember to value other people's input and opinions. If they neglect their Feeling side, they may have a problem with fulfilling other's needs for intimacy, and may unknowingly hurt people's feelings by applying logic and reason to situations which demand more emotional sensitivity.

The ESTJ puts forth a lot of effort in almost everything that they do. They will do everything that they think should be done in their job, marriage, and community with a good amount of energy. He or she is conscientious, practical, realistic, and dependable.

from Portrait of an ESTJ
For ESTJs, love means stability and steadfastness. However, when they first fall in love, they are much more likely to be spontaneous and open to the moment. They typically enjoy active pursuits, such as going to parties and sporting events, and taking walks together. ESTJs give and expect security and loyalty in relationships. When commitments are broken, ESTJs become upset because they hold others to the same standards of steadfastness to which they hold themselves.

from ESTJ - The Enforcer
Some occupations seem to be more attractive to ESTJs: government worker, insurance agent and underwriter, judge, manager, military personnel, nursing administrator, police officer, sales representative, supervisor, trade and technical teacher, and other occupations that allow ESTJs to see tasks accomplished.

As parents, ESTJs insist on clear roles and expectations. They emphasize respect for authority and for the rules of the household. ESTJ parents often take control of the family and assign jobs and duties to family members, expecting that these roles be carried out without complaint. (I read this out loud to my family and Brienne says "that's you!")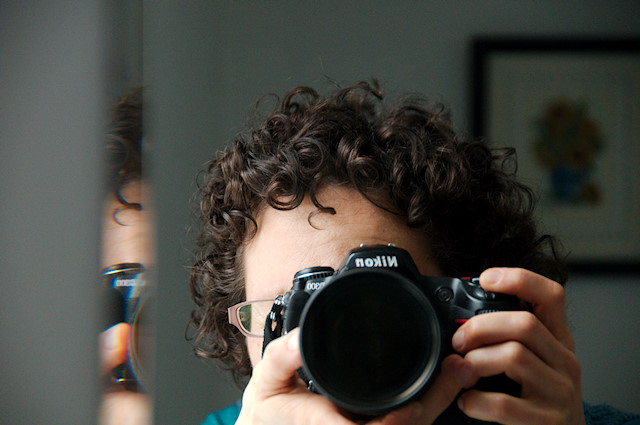 Yeesh, that was more than you ever wanted to know about me! I have some insecurities about who I am because in my online world of creative artsy types, idea-generating entrepreneurs, intuitive and gentle mamas, introverted writers and everything else I see, but feel I am not, my personality type feels a bit cold and managerial. Very responsible, but boring.
When I look at this the profiles of the 16 personality types I don't want to be a supervisor. Ugh. No! I want to be a composer, an artist, a dynamo or a visionary. Something fun and pretty. Not a stuffy suit (that's not me at all).
(For the record, I've been a government worker - long, long time ago and was pretty good at that. I've never wanted to be in the military, or an insurance agent, police officer, sales rep, or much else in that list above.)
Contradictions
I'm a Guardian. That I get. Some assessments say I'm the keeper of the status quo. Huh?
This is where my personality typing gets a little fuzzy and starts to be highly influenced by my life mate and marriage partner - Damien (an INTP). In sixteen and half years of marriage a lot of who Damien is has "rubbed" off on me. Thank goodness! Toning down my loudest edges, helping me get over the desire to "do it right", and helping me learn to trust more and control less.
And of course motherhood has changed me incredibly also. It grew my F and my N. And also mellowed my E and my J.
I've always been a tad rebellious and doing what other people say just because they have the power to say so has never sat well with me.
I'm a natural born leader who is weary of authority (I want to put my trust in someone trustworthy) and yet I also want to play by the rules. Go figure. And for me to not play by the rules, or do something out of the norm - this could be homebirth, interest-led homeschool, leaving steady employment with good benefits, etc - I have to believe strongly in the "rightness" of what I'm doing.
The more hands-on, real life experience I have with something, the better I feel being outside the box,"...ESTJs assemble a storehouse of detailed information based on their practical experience, creating a body of evidence they can use to inform their plans for action."
This sums up the contradiction well, ESTJs "are often responsible, reliable, and obedient - if the rules make sense." (ESTJ - The Enforcer).
Knowing my personality type has given me a lot of reassurance about the way I am wired but it's not an excuse to run roughshod over my family - micro-managing their lives and hurting people's feelings with my "honest" opinions.
Understanding my personality is also not an excuse to plateau on personal growth. It's the opposite in fact. Knowing who I am helps me see where my weaknesses lie and where I need to be open to growth and change. I never want to use my steadfast and dependable personality as an excuse to get stuck in my ways and miss out on amazing opportunities in life.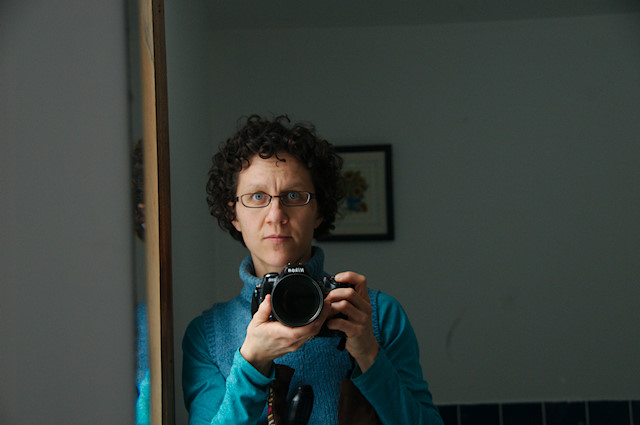 Why it matters?
Why does all this matter? How do four little letters explaining how I am energized, take in information, make decisions and structure my life change things so significantly?
Understanding my personality helps me love and accept myself more, as well as love and help my children in their growth and development.
Isn't this the weirdest thing? My husband finds it funny. That I need personality assessments so I can feel normal, lovable, and ok. But that's the truth of it.
When I read these assessments of my personality type it's like a taking a big exhale. An exhale that sounds like "I'm ok. I'm normal. There's others like me."
But it's about more than feeling normal. It's being the best of who I am. And in this stage of life it's about figuring out who I am besides mother, homemaker and homeschooler. It's about knowing who I am so I can move with confidence and security in the work I do outside our home.
When an organization wants a job done - on time, according to schedule, with strict specifications - ESTJs can deliver. They contribute their logical and orderly way of evaluating and monitoring programs. They are direct and decisive, especially when they see a flaw. They are especially adept at organizing the steps and the resources needed to get the job done. They follow through with a thoroughness focused on the actual, practical facts of the situation.

ESTJs prefer occupations that require an organized, logical, and practical bent that incorporates an effective use of time and resources. They pay attention to the organization's hierarchy and use policies and procedures to help them to move the tasks along. They like making decisions and dealing with concrete, specific facts.

from ESTJ - The Enforcer
How all this relates to being a writer, photographer, beauty seeker, and mompreneur is a bit tricky. The only "organization" I want to work for is my family. My mission (that's another post I really need to finish) is to nourish, encourage and teach; build relationship and create beauty. Investing first in my family and then others.
I am an excellent home manager - directing and overseeing our finances, family schedule and the kids' education. After years as a homemaker and mother I know how to use my strengths and shine at home. I'm also very secure here (something important to ESTJs), being surrounded by my loyal family.
How do I move that ability to shine and succeed beyond the comfort and routines of family and home? How do I use my practical outlook, down to earth perspective, organizational skills, and get-it-done attitude to coach, teach, write, mentor, and everything else that is part of my work in the world?
This is where I'm at right now. What I'm trying to figure out.
For my children
I've limited this post to my own personality, growth and development. But just as fascinating to me is understanding my kids. I know each of their personality types and as much as possible I structure our homeschooling curriculum, family schedule, and routines around that.
I look at their strengths, interests, and personality to help guide me in parenting them. I love this insight into who they are. And they do to! ("Tell me again my type mom.")
Also, knowing my personality type explains a lot about why I mother the way I do. It helps explain the way I discipline (these are the rules, follow them), how I relate to our children, the expectations I have, etc.
Again, my personality is not a carte blanche to steam roll over my family's needs and wishes (I love knowing who they are and how I can serve them in that) but it does explain why order and obedience play a large role in my parenting. (Trust me, in my online world of "gentle mamas" - lots of I, N, F & P - everything I'm not - this is a reassurance to me.) My personality type also explains why I love engaging with my children in hands-on things and in physical activities vs. games, puzzles, etc. I'd much rather go for a walk in the woods together than do a puzzle. I could go on and on. I already have.
I really think there's a lot of freedom that comes in knowing who you are. And that's the point of this post.
Resources
This is a brief list of personality testing websites and books. There's a bazallion of these things out there, so this list is by no means exhaustive.
People who are "into" personality testing usually love to talk about it. Feel free to jump into comments with any observations and insights you might have about personality types. And I'd love to know what type you are.
Also, discussions about melding a houseful of different personality types are fascinating to me. How we find freedom to be ourselves but let our children and spouses be themselves also. Wanna talk about it?
Filed Under
Resource Library
You can subscribe to comments on this article using this form.
If you have already commented on this article, you do not need to do this, as you were automatically subscribed.