Ideas to get you crafting this winter
December 3, 2017
For the last week I've been promoting the Handmade with Love Super Bundle on my blog and email list.
This is the time of year I think, dream, and plan my winter crafting. Tis' the season. I think about finishing projects I didn't last winter and starting new projects. If you're anything like me, you're doing the same thing.
And if you're looking for inspiration, patterns, teaching, and training in handcrafting you'll find it in this bundle.
I've been sewing for many years, I learned to crochet about ten years ago, and I've been knitting for about seven years. But because I enjoy other creative and artistic interests (writing, photography, making soap and bodycare products, zentangle drawing) and I have a busy life (don't we all), I don't spend a lot of time doing any of these handcrafts, so I'm not very good.
I'm basically a beginner.
From a beginner perspective, here are the five "best in bundle" resources for getting started.
---
How To Arm Knit with Cowl, Blanket and Pouf Pattern by Anne Weil
I've always wanted to knit or crochet a blanket, but I'm daunted by the size of a project that big. Arm knitting might be the way to go (now if I can just find a discount yarn sale).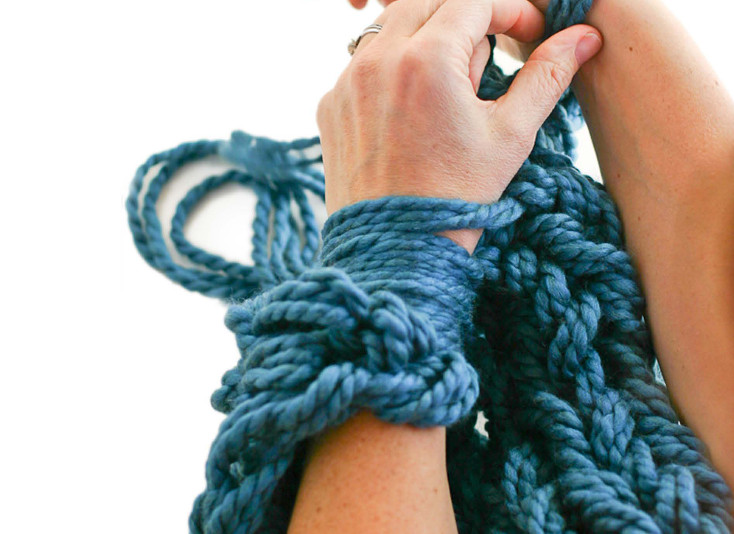 ---
10 Simple Sewing Projects for the Home: Even If You Only Know How to Sew a Straight Line by Corey Willis
Yep, that's my speed. After that first fleece vest I sewed for Damien in the early years of our marriage (that he never wore) I stuck with rectangle-shaped decorative sewing projects - pillow covers, curtains, and duvet covers. The projects in this book are exactly the kind of things I sew.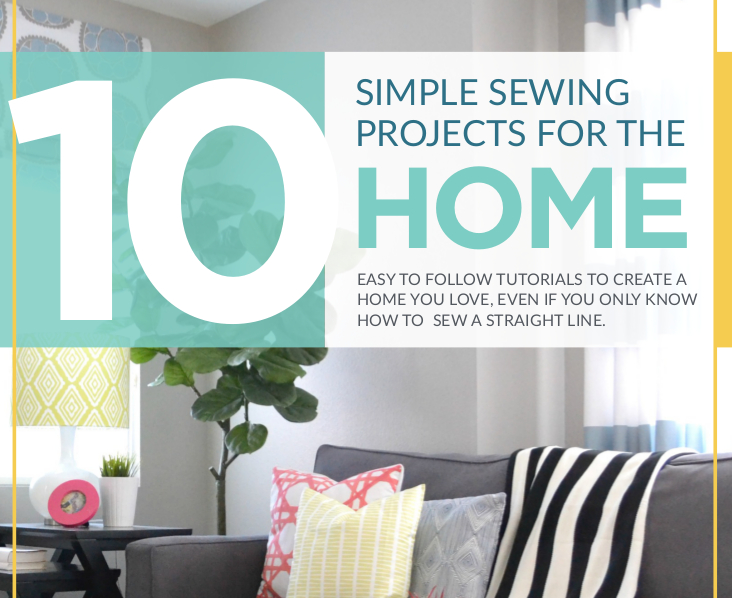 ---
Get Quilty by Elise Cripe
I'm not a quilter. I've made one large blanket that could qualify as a quilt. I don't know that I'll ever make a true-quilt but if I was going to, this would be a good resource.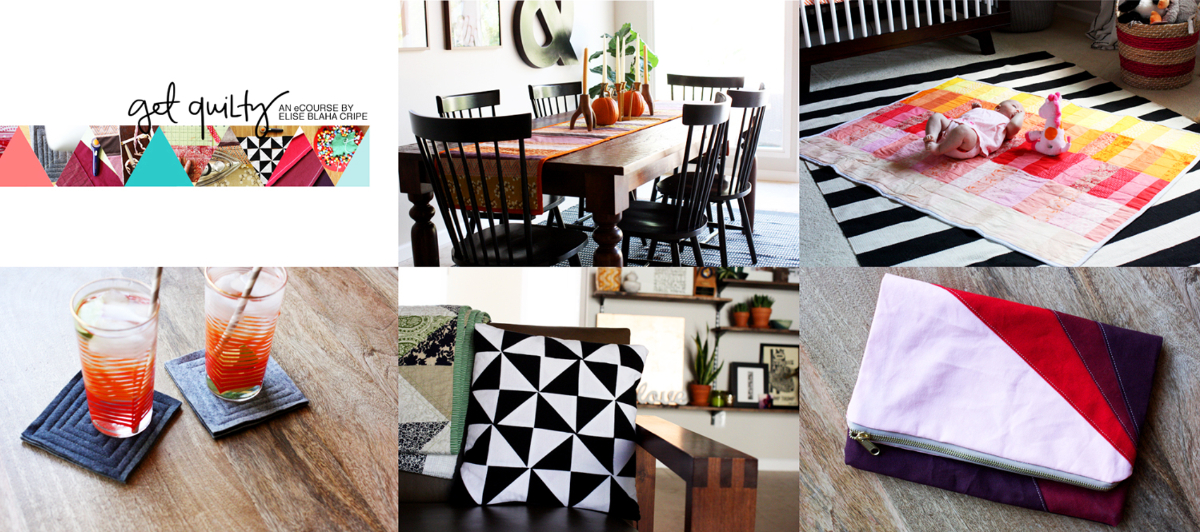 ---
Embroidery Pattern Set by Pumora
I love the "drawing" aspect of embroidery, and I love these modern, nature-themed patterns. The feather pattern in this set is exactly the kind of embroidery I would enjoy doing and want to hang on my wall. These patterns are perfect for beginners, including children (great for homeschool or teaching kids a craft).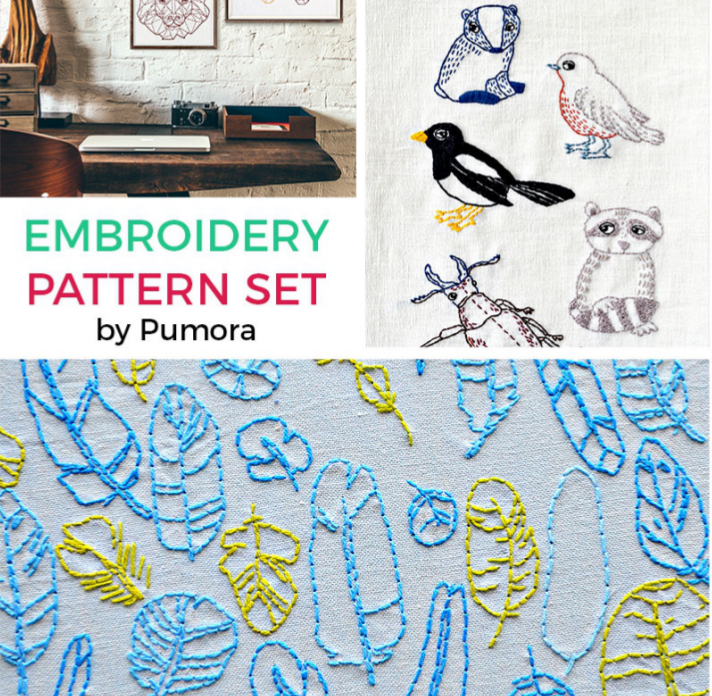 ---
Crochet Rug Making by Morgan Roberts
This is a video course that I am using this winter to learn how to crochet a rug for my kitchen. I'm very excited about doing this project.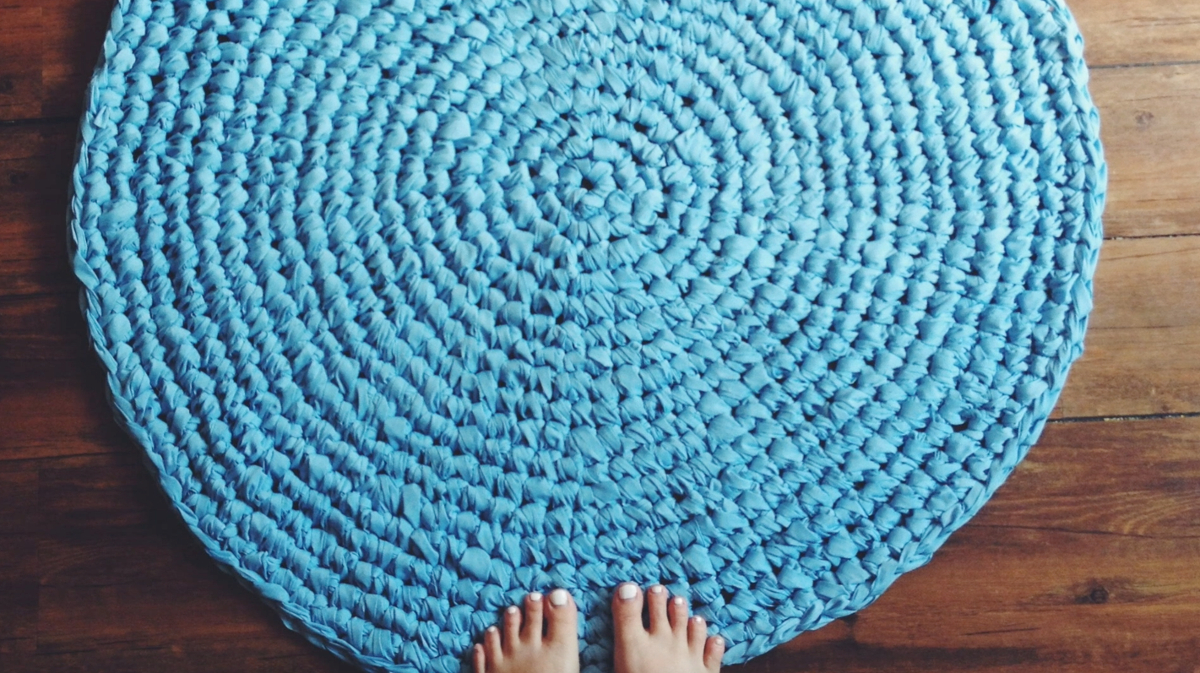 (and two more)
---
Slouch Hat Crochet Patterns (Vol. 2) by Rebecca Langford
What a great project for the teenager in your home or life. We love slouch hats.
Weekend: Simple, Modern Knits by Jen Geigley
This is a gorgeous ebook of contemporary, casual, and wearable hand-knits using bulky and super bulky yarn, so everything knits up quick. Something I appreciate.
---
The Bundle includes 21 ebooks, 25 pattern collections, and 6 ecourses. Click here to get all the details.
The weather is growing cold, the days are short and dark. I'm so ready to make something with my hands this winter. Do you care to join me?
You can subscribe to comments on this article using this form.
If you have already commented on this article, you do not need to do this, as you were automatically subscribed.