I'd rather buy (local) food than grow it...
September 4, 2008
Last winter, no doubt inspired by reading Animal, Vegetable, Miracle by Barbara Kingsolver, I thought I'd try my hand at growing more of our own food this summer. I was full of delusions dreams and plans, armed with my gardening gloves and (don't laugh) spreadsheets and grid paper. What can I say, I like to organize.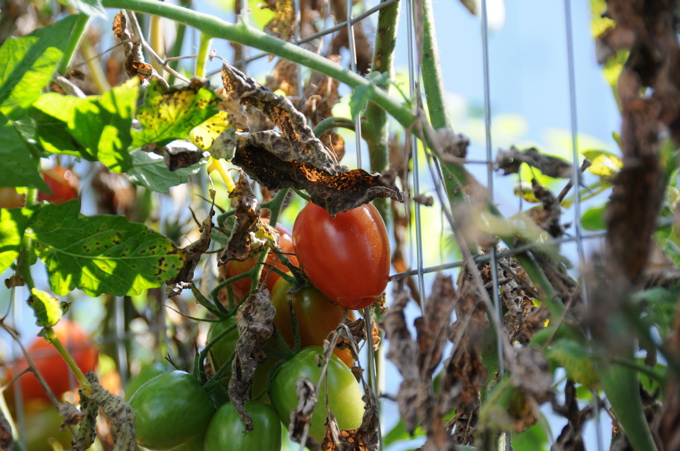 By mid-May I was already stressed about the garden. There just wasn't enough time to enjoy summer the way we want and grow a lot of food. Ok, grow even a week's worth of food. At that time, for the sake of my sanity and family togetherness, I let go of my expectations for homegrown greatness. We did manage to get in all the seeds and seedlings, some a little late, but the plans for the raised bed needed to wait.
The summer progressed and the vegetable garden, except for tending the tomatoes and squishing Japanese beetles, was self sufficient. Before the 2 weeks of rain that flooded the beginning of August, we finally finished the raised bed.
A couple weeks ago I planted late summer greens and broccoli. My plan sans spreadsheets, is to cover the bed with poly when it starts to freeze at night and hopefully harvest it October or November. Who knows - it's an experiment.
Another experiment was growing our own drying beans. I wanted to know how many pounds of dried beans our garden would grow. Turns out not much, maybe 3 pounds. Now consider this, our family goes through 25 lbs of dried beans a month. So in essence we labored and used precious yard space, for barely 4 days worth of beans. Ridiculous.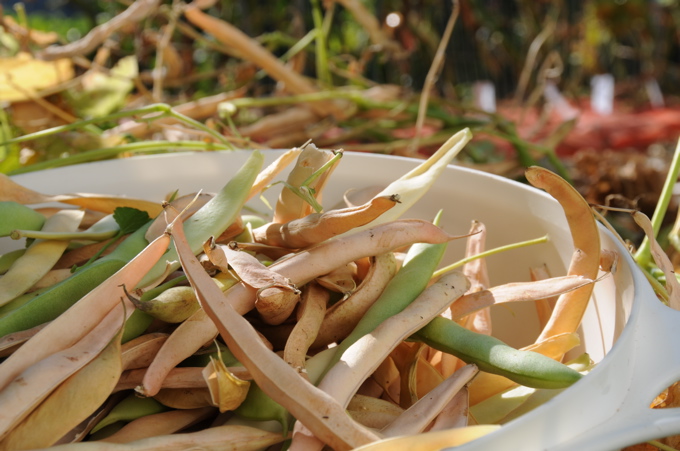 Makes me wonder how much land is needed to grow a year's worth of beans for our family - a city block?? Whatever it is I'm sure it's still less than the amount of land needed to grow a cow.
Was it worth it?
From a time and economics perspective absolutely not. But this is a home not a business (thank God), we don't make every decision based on productivity. Heck, if we did we'd never have kids. Some things you do (crazy things like devoting most of your garden space to growing 3 lbs of dried beans) simply to enhance the quality of your life.
Even so, for that kind of yield I won't grow beans next year but I'm already a bit melancholy about what I'll miss. A Labor Day harvest... late summer sun warming my back... the incessant ssschirpp of a lovesick cricket... the satisfying release as I tugged each plant from the ground... the rattling rhythm of the beans in their withered pods... the crunch of dried bean leaves beneath my palm... milky white and red splotched beans (that I grew!) looking oh so pretty in a jar.
Economics and efficiency aside, growing your own food is simply lovely.
Filed Under
Resource Library
You can subscribe to comments on this article using this form.
If you have already commented on this article, you do not need to do this, as you were automatically subscribed.