I think we need more floaties
July 16, 2013
We've been having a heat wave on the peninsula. Summer is in full force.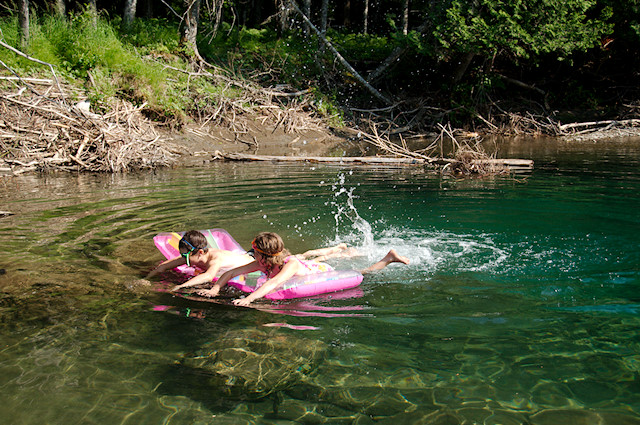 In the afternoon we've been seeking refuge at any available water sources. Yesterday we were at the ocean and this afternoon we'll cool off at a friend's pool.
But if we're not able to make the drive into town (ocean beaches and friend's pools) the river in our backyard does the trick. 
The days must be really hot because even I took a swim in the frigid water this weekend.
I've never experienced a river like this before, first hand, the water perfectly clear and aquamarine. I'm told the Bonaventure river is even more beautiful than this. I'd like to make a trip over there this summer. But until then "our" river will suffice. More than suffice.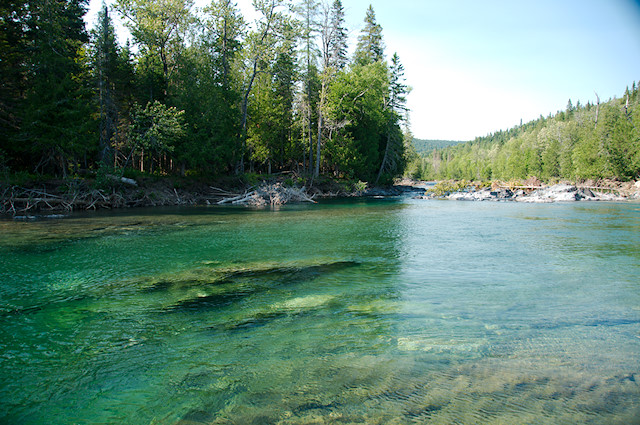 No matter how often we visit we are not tired of this treasure in our backyard. It is a near daily destination for us to play, (now) swim, and talk. But the river is also a place for silence, sitting and listening. We can sit there for an hour and not say anything and feel perfectly content. Nothing soothes me quite like the sound of rushing water, a river cascading over rocks or ocean waves upon a shore.
And where I live I can experience both, and in the same day, if I want.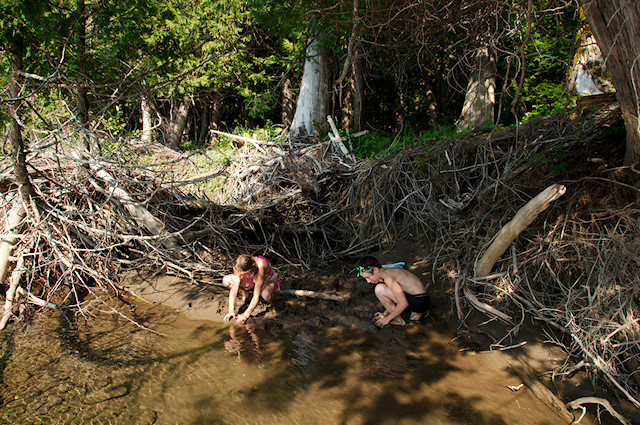 This is a mountain river so the water is cold. It's fun to take a quick cooling off swim but then you want to just float and relax.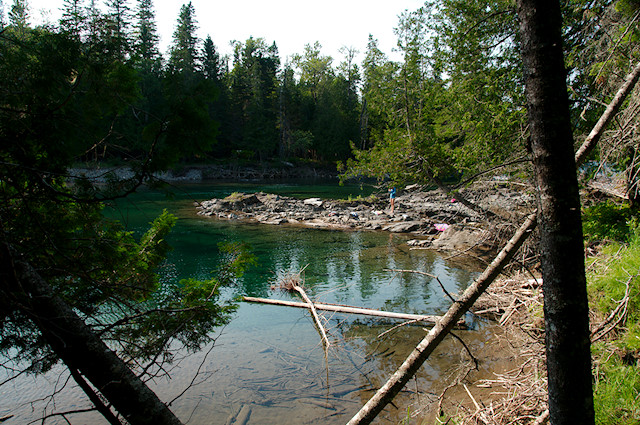 There's a pool, without a lot of current, that is fun to paddle around in. You can see clear through to the deep bottom where old cedar branches lie under layers of spring flooded silt. It's mesmerizing, if not a bit creepy, looking to the bottom of the river.
We've never had a river in our backyard (or a pool) so I don't have a stockpile of floating devices.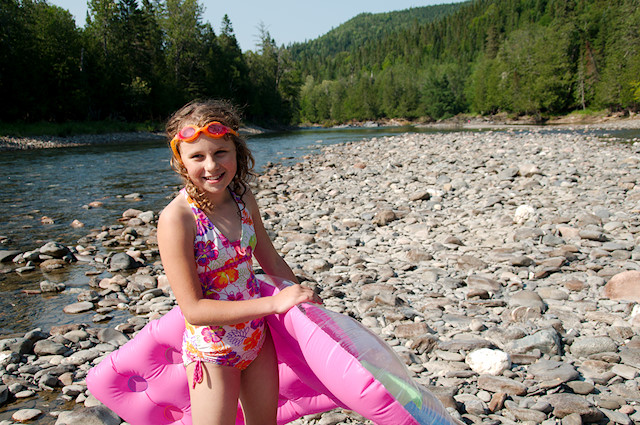 I picked up this pink number last week at the department store in our small town. But I'm realizing one floating mattress to be shared among 3 largish kids and their mother isn't quite enough.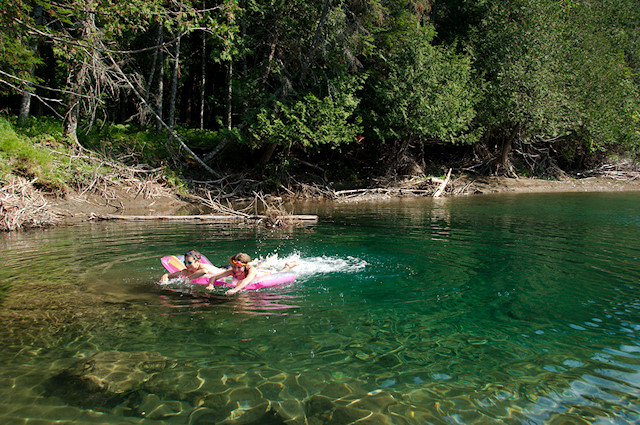 I think we need more floaties. Because the river isn't all about quiet reflection. It's also about fun and frolic. 
How are you enjoying your hot summer days?
Renee Tougas participates in affiliate marketing, including the Amazon Services LLC Associates Program. Whenever you buy something on Amazon from a link you clicked here, I get a (very) small percentage of that sale. See disclosure for further explanation.
You can subscribe to comments on this article using this form.
If you have already commented on this article, you do not need to do this, as you were automatically subscribed.