I Love Words
July 18, 2008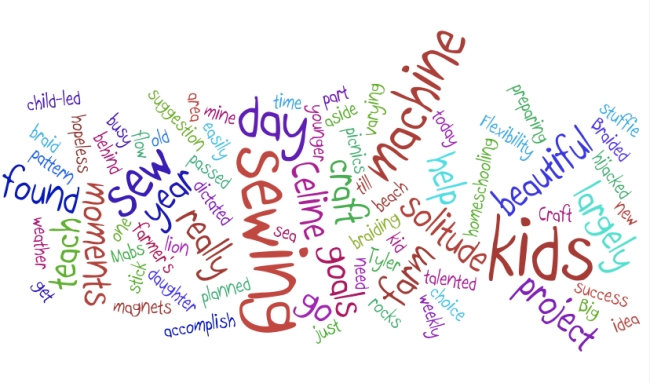 I especially love well crafted sentences and paragraphs. But words in general will do. Through Blogs of Photographers I found this way cool on-line application called Wordle, "a toy for generating "word clouds" from text that you provide". You can input any text or even input a blog address or RSS Feed to generate a beautiful word cloud that you can play around with and edit to your liking.
I had planned to do this as a word-y activity with my kids yesterday but they had other plans. So I did one myself using the text of the blog I wrote about their crafting endeavors. Follow that??
I stayed up way too late last night, having a lot of fun creating this. I can think of so many applications for this - poetry, a gift of words for family or friends, memory/photo album embellishments etc...
Check it out and have some fun.
You can subscribe to comments on this article using this form.
If you have already commented on this article, you do not need to do this, as you were automatically subscribed.