I garden for beauty
April 15, 2010
All the photos in this post are of flowers grown in our yard. There's not many blossoms right now to photograph, besides hyacinth and daffodils, so I copied some of my favorites from past years (featured in the gallery) to highlight here. 
We live in a tight urban neighborhood. This is the choice we make so we can live on one income, with one car, no debt and a job for Damien that is walking distance from our home. Living here has its perks (those I named and also easy access to great farmer's markets, libraries and cultural opportunities) but it has drawbacks to be sure.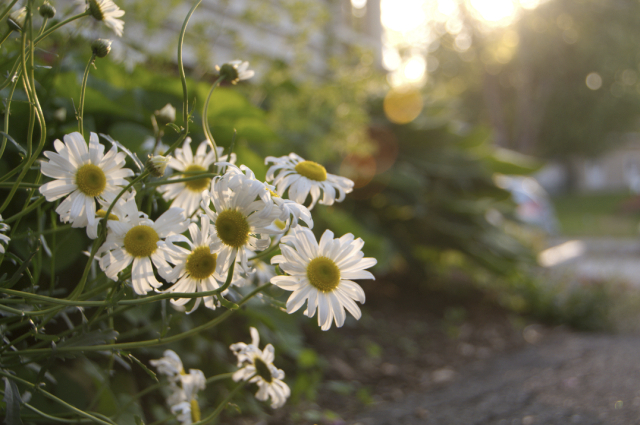 Like having our neighbor's two storey home 14 feet away from our front door. A narrow driveway separates the space and if their blinds aren't closed we can see right through their home clear through to the other side. Thank goodness they are good neighbors. Or I should say were as a fire destroyed their home two days before last Christmas.
Our tenants alerted us and we watched it happen, live via internet, while we were visiting my parents. We were sickened at our neighbor's loss and at the same time thankful our house was spared, and so thankful for prompt emergency response - another perk of city living.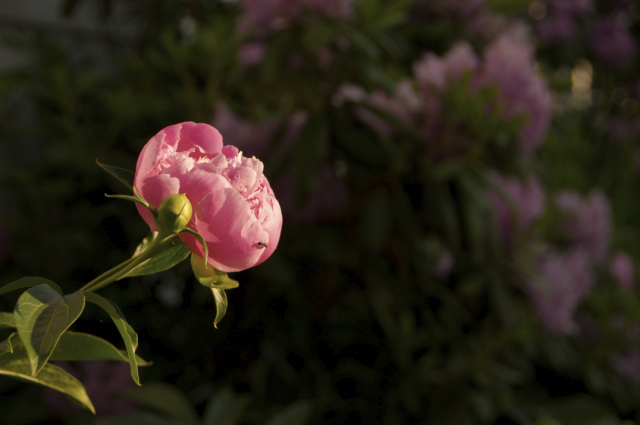 Their house was so damaged by the smoke, flames and water that is it not habitable and has sat empty since it burned. Looking at it out my window, each and every day, is both discouraging and a reminder of how blessed I am. Thankfully it's not a charred ruin but the windows are broken and boarded up, bits of vinyl siding are torn off by the wind and blow around our yard and pigeons now roost in the space under their eaves where the siding was burned away. In short, it's not a lovely view.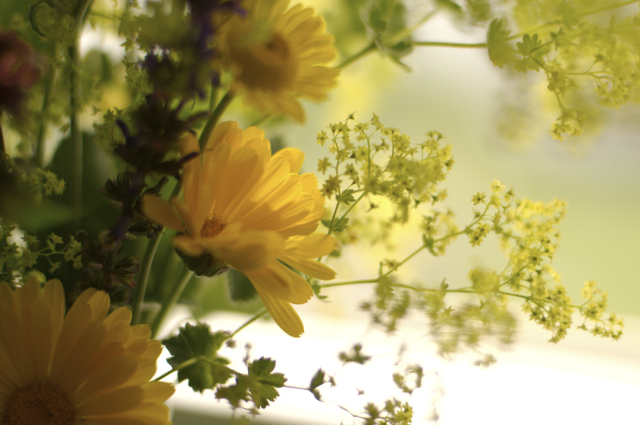 Broken glass littered our driveway when we came home from our Christmas holiday, mixed with snow, soot and charred wood. We shoveled it to the side, next to their house and thought "we'll deal with it in spring". Well now it's spring and I've been dealing with it.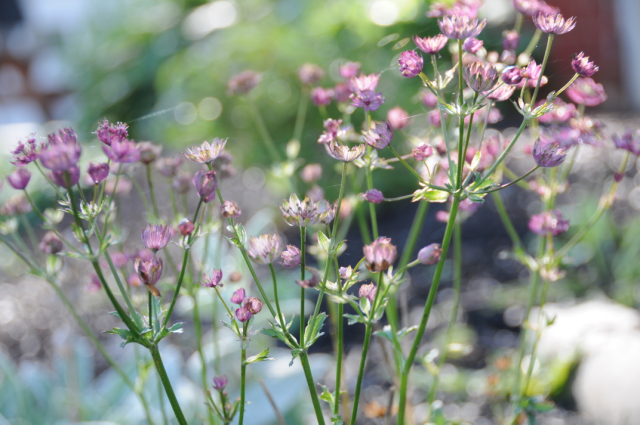 For the last month I've spent a little bit of time each week cleaning up the flower bed next to their house that I've spent years building. The same flower bed that was lying under all the shoveled snow and debris. I've been gingerly picking up large and small shards of glass and charred remains of house. I finished the job this morning with much satisfaction.
But while I've been working I've wondered "What am I doing this for?". Hopefully soon the house will be either rebuilt or razed (so sad considering how beautiful it was inside) and although I'm not one hundred percent sure I don't think our neighbors intend to return. Who knows what will happen to this house close to ours and if my beautiful flower bed will be turned up in the process. I realize my flowers are nothing compared to their home and I will be sure to transplant what I can if it comes to that. But while I was working at my (potentially futile) clean up I was reminded once again why gardening matters to me.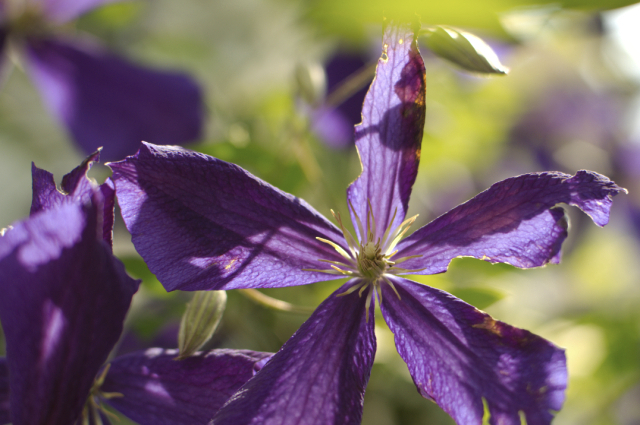 I garden because I want to create beauty.
I knew this about myself but I think I forgot over winter how powerful this need is in me. I believe we all have something to contribute to our families, our communities and the world. I'm opening a bit of my soul here when I say one of the things I was made to do was to bring beauty to people's lives.
My desire to create beauty explains a lot about the way I am. Like my love of photography, the flowers I cut and place on my table each week through the summer, my need for our home to be tidy and nicely decorated (with thrifted finds and homemade creations) and my love of the outdoors.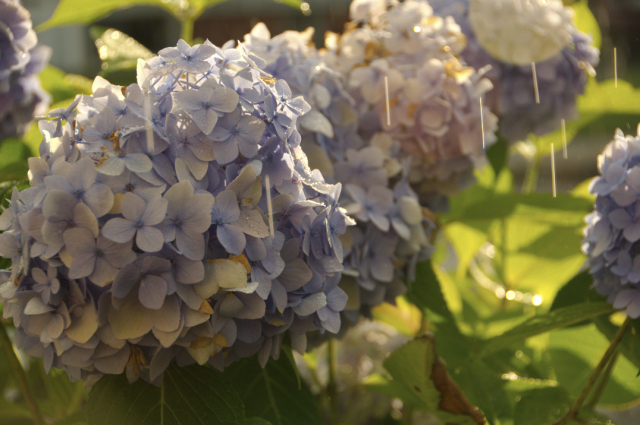 I'm not unique in any of these but I do feel that each of us has different areas we feel really strongly about and that we shine at doing. Some of us are justice bearers or freedom bell ringers and truth seekers. I am a creator of beauty.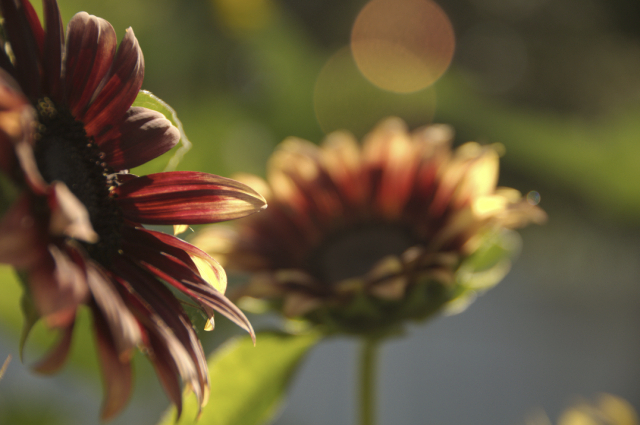 I feel so vulnerable saying that. Like somehow that isn't a valid calling or gift. That my time would be better served working in soup kitchen (my own kitchen aside) or advocating for the homeless. 
I believe we are all created to create and appreciate beauty because our Creator is beautiful. The smallest of children show us this very truth in their awe of the natural world and their own desire to make things with their hands. To say I want to bring beauty to people's lives is nothing new or profound but it's a part of who I am and I am wanting to speak it out loud. To acknowledge it and give it room to grow.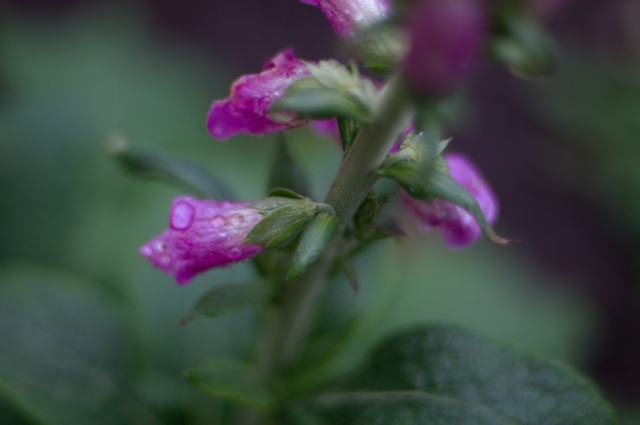 And so I create gardens all around my home (I've built perennial and herb beds bordering every wall and fence in our little space) because I need to. Because this is something I have to give: to my family whose spirits also are tuned into the beauty of nature, to my neighbors who have been the recipients of my flowers and to my Creator as an act of worship, in thankfulness and with deep gratitude.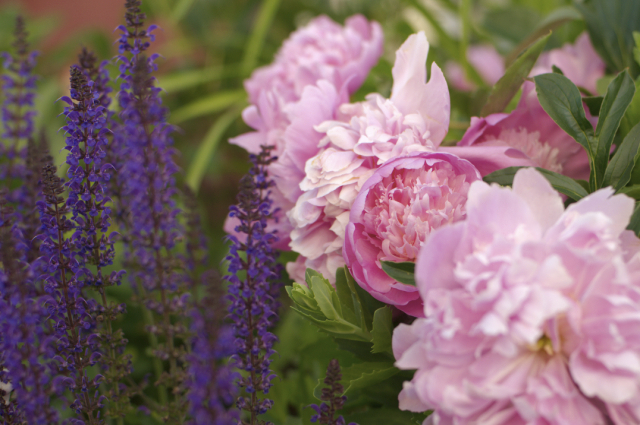 Renee Tougas participates in affiliate marketing, including the Amazon Services LLC Associates Program. Whenever you buy something on Amazon from a link you clicked here, I get a (very) small percentage of that sale. See disclosure for further explanation.
You can subscribe to comments on this article using this form.
If you have already commented on this article, you do not need to do this, as you were automatically subscribed.