How to get your Patron goodies, can you share and can you stop?
October 13, 2018
As a Patron of Renee Tougas you'll get monthly interviews with extraordinary ordinary people, audio recordings of my blog posts (maybe you want to listen to a post instead of read it), and other Patron-only goodies. And when I release the next tier of Patron membership, and if you support at that level, you'll get theme-specific courses, workshops, and other materials.
I don't want you to miss out on any of it!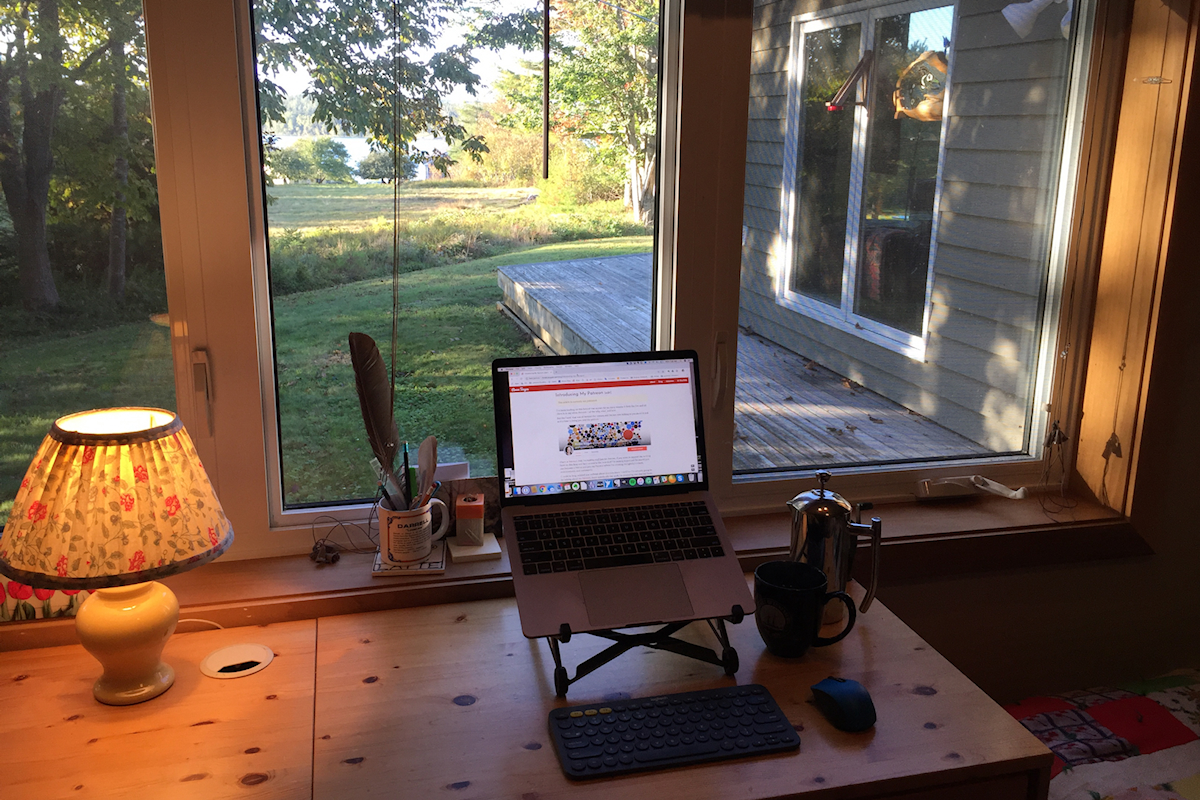 So here's a little run-down of the ways you can watch, listen, and join in the action at Patreon.
Desktop
It's super easy to find your Patron-only goodies on desktop.
When you become a Patron of my work, or anyone else's, you have an account on Patreon. When you login in there you will see a list of posts you have access to. It's really easy to navigate this area to watch, listen, read whatever is available.
Here's a screenshot from my personal Patreon account, where I support other creators.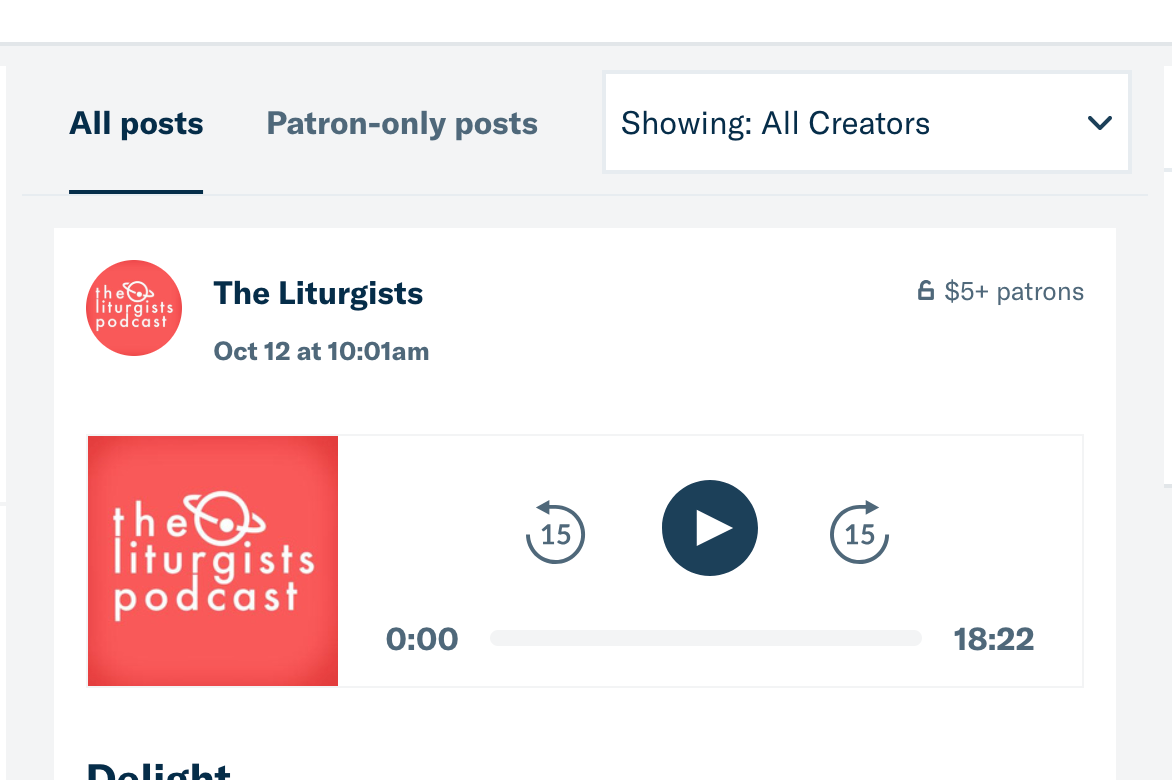 Email Subscription
When you become a Patron of a creator you are automatically added to the email list for that creator. So every time something new is released you'll get an email notification. If you don't want this, you simply opt-out following the link at the bottom of each email or in your account settings at Patreon. Easy. Peasy.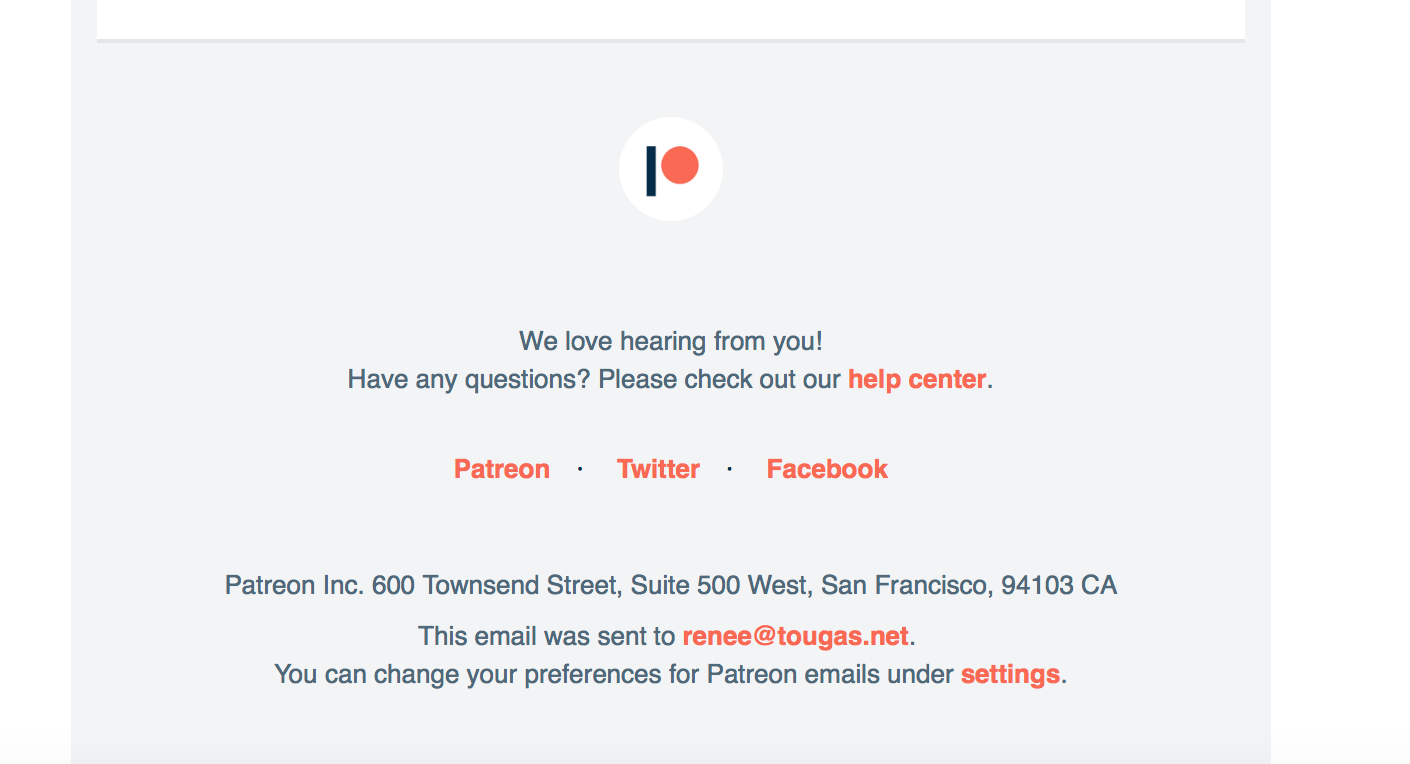 Patreon App
If you enjoy listening to podcasts with Apple Podcasts or another podcast app, or prefer to read articles and watch video on your phone vs. a desktop computer, the Patreon app is the best option to access your Patron rewards.
Personally, this is the tool I use to listen to the podcast and audio resources (guided meditations, etc.) by the creators I support.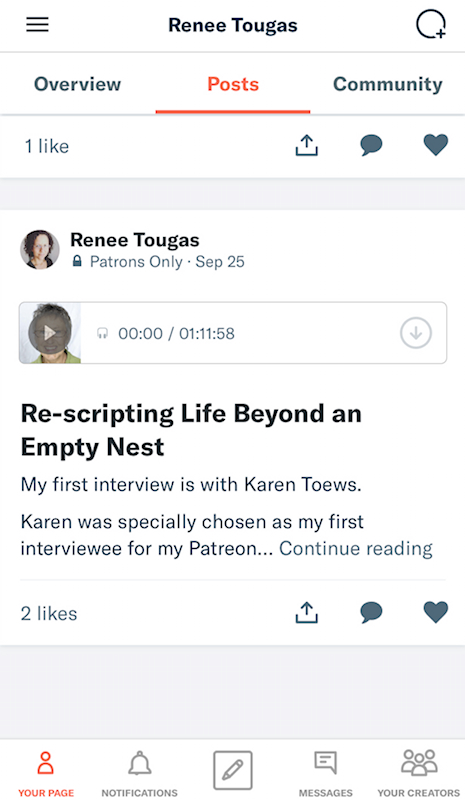 Just a note: you don't have to download anything to your computer/phone. As long as you have wifi you can stream, read, listen etc. to all the posts straight from the website or app. No files to clutter your computer. And you'll have access to everything as long as you're Patron.
If you decide to un-Patron me (it's ok, promise) make sure to download any files you want to keep on your computer/device before terminating your support.
Can supporters share my Patreon content with friends?
Yes, this is me giving you permission to share my work with people.
Let's say you listen to one of my podcast episodes and you have a friend in mind who would really like it. Download it to your personal files and send it to them.
As I create courses and workshops, I ask that you don't share large portions of Patron-only content with one person. Please just invite that person to become a Patron themselves.
I want Patrons to share stuff with people as a way to spread the word about my work and my Patreon community. Just follow the guideline of "doing unto others as you'd have done to you". So share my work in a way that you would feel good about if it was your work.
If you become a Patron, do you have to stay a Patron?
Absolutely not! Obviously I want to have people be Patrons for a while so I can create a steady (even if it's small) stream of income from my writing and work as a communicator. But I also understand that financial situations change, our interests change, and even the time we have to have to read/watch/listen changes.
If being a Patron of my work no longer meets a need of yours you can leave the community with no hard feelings whatsoever.
However, I would like my work to meet a need of yours and so please reach out to let me know what YOU would like to see me produce.
I have a lot of ideas for what I want to create to support your beautiful, extraordinary ordinary life but if there is something specific you have in mind, something you've thought "man, I wish Renee would share more about x, y or z. Or, I wish Renee would teach about this topic". Tell me!
Check out my Patreon here.
PS. You'll notice I'm a Liturgists Patron. Highly recommend their podcast and their Patreon content.
Renee Tougas participates in affiliate marketing, including the Amazon Services LLC Associates Program. Whenever you buy something on Amazon from a link you clicked here, I get a (very) small percentage of that sale. See disclosure for further explanation.
Filed Under
Part of Series
You can subscribe to comments on this article using this form.
If you have already commented on this article, you do not need to do this, as you were automatically subscribed.