How Does a Western Anglophone end up living in Rural Quebec?
May 29, 2012
It's a long story.
I've been getting some questions here at FIMBY lately along the lines of, "are you bilingual?" and "how did you end up in Québec, Canada?"
I've shared the whole story of our American exodus and what precipitated that move in a bunch of posts over the past couple years. And through FIMBY's seven and half year run, I've shared bits and pieces of the back back story - our original move across the continent from where we grew up and got married in western Canada.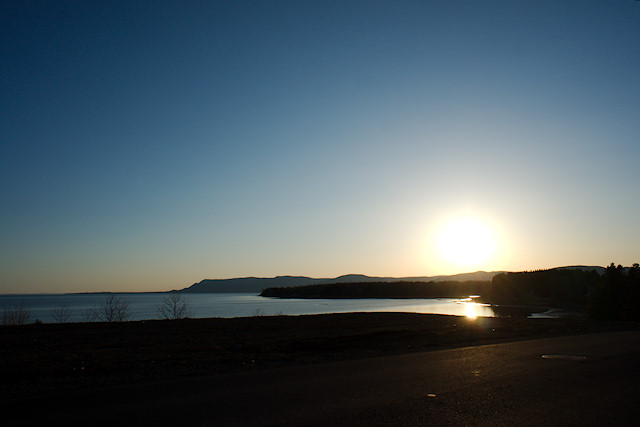 It's time to share the whole story, in one post. You'll excuse me if it's a long one. You asked.
Let's start with your question - Am I bilingual?
No. Damien is. Our children are decidedly not.
Before I go on I should state for those not aware that Québec is a francophone province in Canada.
Some people think all Canadians speak French. That's not the case. With the exception of Québec, New Brunswick and parts of Ontario most Canadians speak only English. And because Canada is so multi-cultural people speak all kinds of languages here. French, as well as English, are Canada's official languages.
Québec has a unique culture and very different vibe than the rest of Canada. Over the years Québec has tried to even (unsuccessfully) separate from Canada. This would be a big loss to Canada's identity but I can understand the separatist point of view more since living here.
But this is not a political story, it's a personal one.
The fact that I am living in Québec, having grown up in conservative, western Canada still amazes me, so I'm going to walk you through how this happened.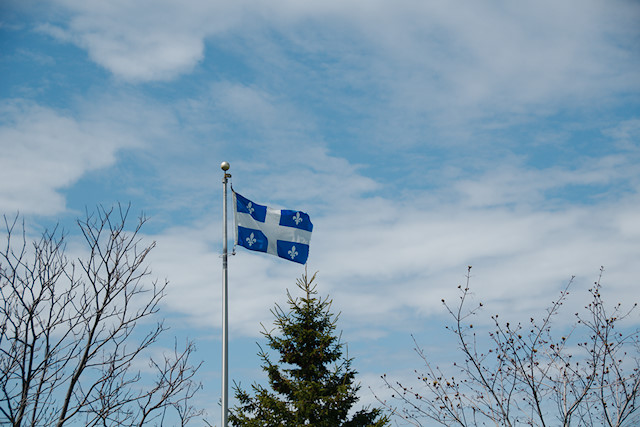 I was born and raised in the land-locked prairie province of Alberta. I grew up in a small-ish farming community, close to a large city, but we weren't farmers. My parents were entrepreneurs and small business owners. After I graduated from high school, I went to the University of Alberta. I met Damien my second year of school at an IVCF campus group and the rest, they say, is history.
Life 1.0
A couple years after we were married and one year after Celine was born we decided to move to New Jersey.
This was a totally spontaneous decision. Well, almost spontaneous. I didn't even know where New Jersey was before that. We had just bought our first home and hadn't yet closed on it when we decided to leave the country.
What were we thinking?
Specifically, we were thinking that we needed to build Damien's career.
For the first few years of raising children we were committed to a one income household, dad goes to work, mom stays home type of arrangement. This meant I was willing to make certain sacrifices and take some calculated leaps to help Damien build his career. He was going to be solely responsible for supporting our family for years to come and his work mattered to our family, a lot.
This was near the tail end of the dot com era when there was lots of money in tech stuff and Damien was offered a job, with paid moving expenses, by an internet service provider company in New Jersey.
Now, I should back up and say that Damien's university degree is in Civil Engineering. He took up computer work shortly after graduating, moonlighting as a network engineer and had to bootstrap his way into the industry. Not pursuing Computer Engineering from the get-go of his education is one of Damien's regrets. But then he wouldn't have met me (he would have been a different place at a different time) so it all worked out in the end.
So, when Damien was offered a full time, salaried position to build his experience in the work he wanted to do (with paid moving expenses) we jumped at the chance. Even though we had just bought a home.
Life 2.0
It was an adventure. And we planned to move back.
We didn't.
We rented out the house we had just bought and sold it two years later when we realized we weren't going back "home".
New Jersey has many fond memories for us, including Laurent's birth and a close neighbor whose friendship helped me through Laurent's very difficult first year of babyhood. She had a difficult baby also. We commiserated and went for lots of morning walks with our littles and spent lots of afternoons sitting by kiddie pools.
Two years in New Jersey was enough to get our fill of traffic and city life. I loved being a 1/2 hour from New York City, it was fun to take our family there when they visited, but what we really wanted was more nature and affordable living.
So we moved to Maine with friends. Another kind of impromptu decision. I think my parents may have been kind of devastated at this point (two grandchildren living on the other side of the continent) but they took it well. The big draw this time was (are you ready?) communal living. Long story very short - it didn't work out. But Maine did.
Maine rooted itself in our hearts. Maine is where Damien re-discovered his love for the mountains. It's where I discovered local food and farms. It's where I learned organic gardening and natural living. Maine really is "the way life should be".
By God's grace we landed a good job for Damien, a really great job. We bought our "second" first house in a great urban location and this time we actually lived in it, for five years.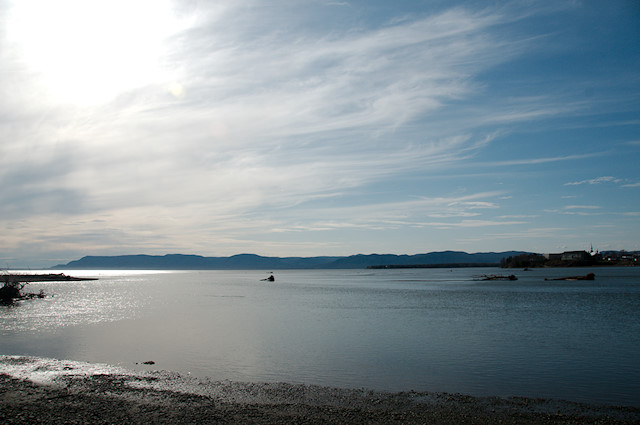 We lived well and realized many of our dreams in Maine. One income family, one car living. Connected in our community.
Maine is where we grew into our adult selves and it's where we grew our family. Brienne was born there and Maine will always have a special place in my heart.
We wanted to stay, permanently. We asked the government to stay. They said yes, but first we had to wait. And wait. And wait some more before they could finish "processing that request".
While we waited I was unable to earn money, this was ok for the first few years in NJ. I was too busy caring for children to do anything else. But this waiting - 7, 8, 9 years grew old. Having established Damien's career and our family life we started to have other dreams and goals. The dreams and goals I've been talking about now for the past year here at FIMBY.
Life 3.0
Those dreams weren't possible in the United States without our permanent residency. Which was not forthcoming. So we made the very hard decision to leave Maine and return to Canada where we would have freedom to create the life we wanted for our family.
But where to return to? Western Canada has the mountains but was a long unpaid move away (no company was footing the bill this time!) And there was another factor keeping us east. During our Maine stint my parents moved to Nova Scotia. They were having their own mid-life adventure.
I moved far from my parents at one point in my life, my early twenties, but I didn't want to do that again. This time there were three grandchildren and they were older and had deeper rooted relationships that I wanted to nurture. I didn't want to be on the other coast.
But we had to move where there are mountains and there aren't mountains in Nova Scotia. So Damien pulled up a topographical map on google and found the mountains closest to Nova Scotia - the Appalachian Mountains on the Gaspé Peninsula of Québec.
After some research and reconnaissance we discovered the Gaspé had everything we needed for home base. Mountains, homeschool freedom, affordability, a day's drive from my parents, farms and local food and other cool things. The Gaspé peninsula is rural and full of natural beauty but it's not the cultural "sticks", this was important to me.
The Gaspé peninsula also happens to be located in Canada's francophone province. So when we decided to move back to Canada we ended up living in a different culture than what we knew in western Canada.
One of the things that makes this possible, as far as the language barrier, is that Damien spent one year in France before starting university. He learned the language and was totally bilingual. He can get by here with the language, even though they speak a local dialect of French, different even than Québec City.
I learned French in high school but am nowhere near bilingual. I am learning and will start more formal language lessons this summer.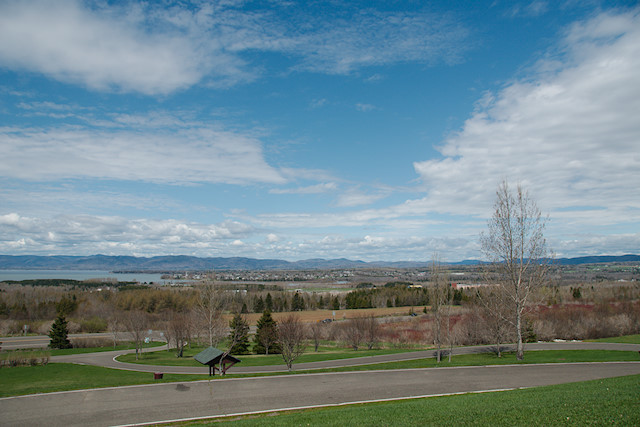 What about our French names?
My parents named me Renee (no accent) because they liked the name. They are totally anglophone. I took Damien's last name because I'm a traditionalist. No one I've met in Québec takes a married name.
Damien's paternal family is French Canadian from a different Canadian province. There are francophone pockets all over the country. Damien's dad's family is from one of these.
Because of Damien's year in France (and the pretty girl he met there named Céline), his paternal history, and my own French given name we went with French names for our children. Laurent-Auguste is a family name. Brienne we kind of made up. It's French-ish.
After hearing all this you can imagine my tongue tied response to the common question - "where are you from?"
I want people I meet to know I'm Canadian (I want them to know I belong here, especially after years of being a resident alien in another country) but I also want them to know I've lived in the US for nearly my whole adult life. 
Want to know the really ironic part of this whole story?
One of the reasons I married Damien, or was attracted to him at least, was because he is very stable person. Secure in himself and just steady. He was studying to be an engineer and this spoke strongly to my desire to marry a breadwinner. I knew I wanted to stay home with babies and I needed someone who could support that. Engineers work in offices, have stable jobs, lead predictable lives. At least the engineers I knew. Ahem.
Turns out Damien is also a visionary. This wasn't so evident to my young lust eyes but over the years this has become more and more apparent. Adventure is in Damien's blood. And somehow, very unexpectedly, it's become a part of mine too.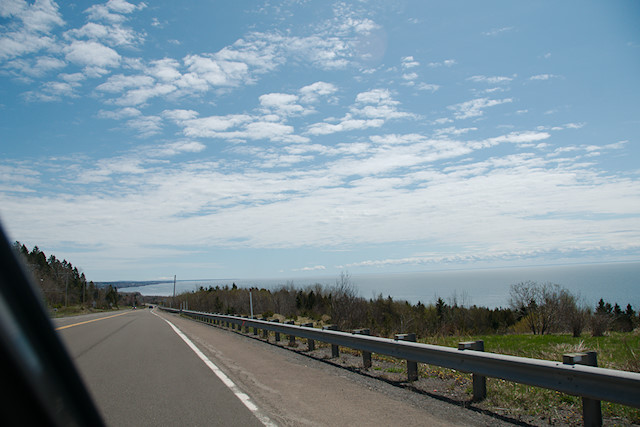 Adventure with a home base, because I'm a homemaker at heart.
I don't know how long our future is, here in Québec. We have some crazy ideas for when the kids are all grown (that's less than 10 years away). Basically we want to build community with them and will support them wherever they land (ie: we're following them). Which could take us... anywhere. (We're rooting for New Zealand.)
Which is all part of the adventure. But first I really want to learn French.
Filed Under
Resource Library
You can subscribe to comments on this article using this form.
If you have already commented on this article, you do not need to do this, as you were automatically subscribed.