Holiday Gift Guide ~ 6 "Feel Good" Gift Ideas
December 4, 2012
It's really here. The month of Christmas. My birthday, which was Sunday (thank you for your well wishes, it was a wonderful day), always kicks off the holiday season for me.
So now it's down to business. My school obligations are officially set aside to make time and space in our lives for decorating, crafting, gifting, card writing, menu planning, merry making and hopefully some snow play.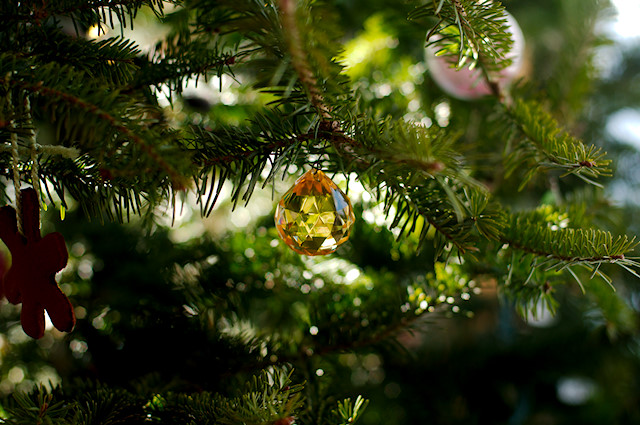 This week the kids and I will decorate and next weekend we'll get our tree. But one thing I must do this week is finalize our gift purchases since most of those will be done online. We have wonderful local artisan wares to choose from also.
One thing that has made my shopping a bit easier is partnering with the following businesses.
I'd like to make your gift giving a bit easier also with the following suggestions.
This season give the gift of... words from mb art studios.

I love words. Words are very powerful in my life and recording favorite quotes and saying is just one of those things I do. Words of affirmation is actually one of my love languages. Surrounding myself with words that affirm, build and encourage is important to me. Words, written and spoken, is one of the ways I show love.
It's not surprising then how much I adore the work of artist Mary Burrows. Mary's etsy shop mbartstudios is all about words (and lovely ceramics). Mary's art adorns a prominent spot in my kitchen, where I am reminded daily to say yes to the adventure that is my life.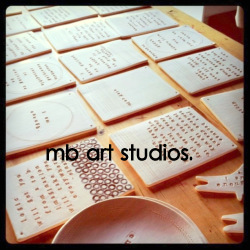 Some of my favorite items in her shop are this Yeats quote and Voltaire's "I have decided to be happy, because it is good for my health."
This season give the gift of... creativity from Meadowsweet Naturals.

I probably don't have to even mention how much we use and appreciate quality art supplies in our home.
Some of you have asked where you can buy these materials for yourself. Since you asked I'd like to suggest supporting a small family business like Meadowsweet Naturals.

Meadowsweet Naturals sells Waldorf inspired art supplies and natural lifestyle products and is a great online store to buy gifts and learning materials for children.
This season give the gift of... story from Sparkle Stories.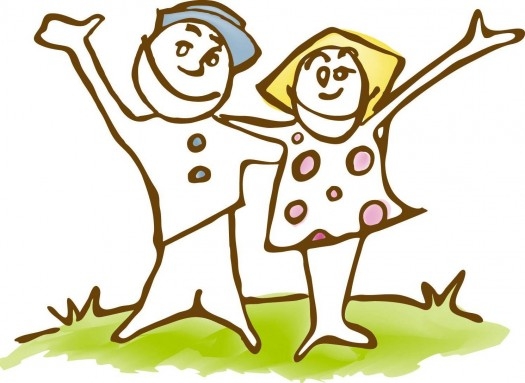 Sparkle Stories entered our family life at a critical point last fall and winter when we had moved to a new Francophone community and had limited access to children's audio books.
Since that time more story subscriptions have been added, the story download is easier, and you can give Sparkle Stories as a gift.
I think this is a fabulous gift idea for children's friends, grandchildren, cousins, nieces and nephews. Who needs more stuff? Instead give story and support a small family business also.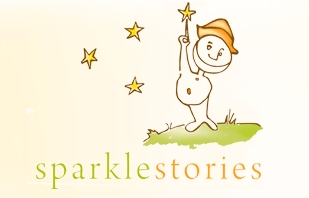 Our family's current subscription includes Martin & Sylvia, Junkyard Tales, By Thistle, By Thimble and The Willowbee Tree.
This season give the gift of... memories from Gadanke.

I'm the memory keeper for our family. Most of my memory keeping is now done digitally, in this space, but there is something about writing and holding memories in your hand. Which is why journaling is still so important to me.
Gadanke, pronounced gah-dawn-kuh, makes journaling fun and inspiring.
Gadanke journals help you create heirloom quality memories for friends and family. It has been my pleasure throughout the year to purchase these journals as gifts for family.
I loved recording Christmas 2010 in Gadanke's Joy to The World Christmas Journal. And Brienne's own journal is featured on the the Gadanke website.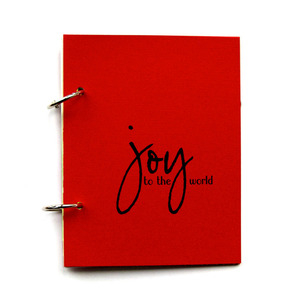 Katie from Gadanke is offering FIMBY readers 10% of all journal and kits. Use the code OURSTORIES at a checkout until Saturday, Dec 7th. Also, Katie regularly offers journal tips and discounts to her newsletter readers.
This season give the gift of... beauty from Graham Gardens.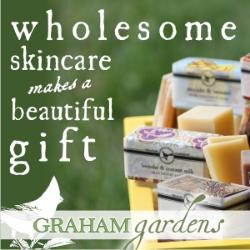 I make most of our soap and body care products and one reason I do so is for the everyday beauty it brings into my life. The visual beauty of the products themselves, the wonderful smell of the essential oils, and of course the beautiful skin from using natural products.
If you are less than inclined, or simply short of time (I've been there) to make your own skin care products consider purchasing them from Graham Gardens.
Graham Gardens Wholesome Skincare products are gorgeous. They sent me soap this summer and I was smitten. My favorite is Bella Luna and Damien loved the Adirondack Trail - a real "man" soap - something I don't make.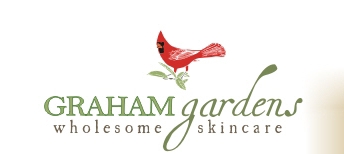 Graham Gardens has a selection of Christmas soaps in addition to their usual offerings. We also love their lip balm and body scrubs.
This season give the gift of... coffee from Brûlerie du Quai.
Coffee is always appreciated. At least around these parts.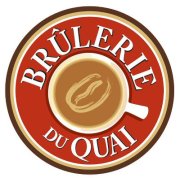 We have a favorite local coffee shop that we visit often as a family and where we purchase our coffee beans to make my morning cup of coffee. The beans are roasted right here and make excellent coffee.
We're a Brulerie affiliate and if you're looking for a great cup of coffee, or a gift idea for the coffee lover in your life consider supporting us, and our small local roaster by purchasing through this link. Brûlerie du Quai (rough translation - coffee roaster on the pier) ships their coffee all over the world.
How about you? What are you giving this holiday season? What are you doing this week to get ready for your celebrations?
Renee Tougas participates in affiliate marketing, including the Amazon Services LLC Associates Program. Whenever you buy something on Amazon from a link you clicked here, I get a (very) small percentage of that sale. See disclosure for further explanation.
You can subscribe to comments on this article using this form.
If you have already commented on this article, you do not need to do this, as you were automatically subscribed.