Heart of the home ~ Introduction & Big Picture
February 22, 2016
I miss blogging about schedules and household organization. The last post I wrote like this was published three years ago.
Organization and home management are two of my superpowers and I really enjoy planning and implementing systems. But I haven't been able to write much about these things for a few years because of:
the investment of many writing and living hours into our Appalachian Trail project (a huge change in routine and structure)
the burnout and breakdown that followed
the midlife crisis
Hiking, breakdown, crisis - all revealed a great deal about me, to me (and my family). Including re-affirming how much of a systems, management, and structure person I truly am.
The blogs I read these days don't talk too much about household schedules and routines. My blog reading tastes have shifted over the years from how-to's and DIY's to essay and memoir, so that partly explains the absence of the practical details in what I'm reading. But I wonder if this type of blogging, "this is how I do it", is now passe.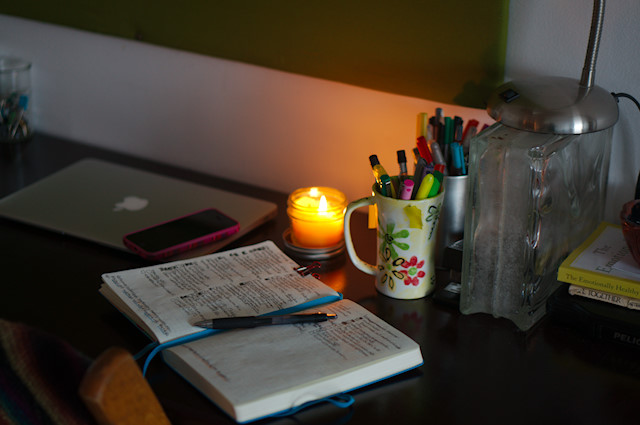 Talking about our household routines and the kind of homemaker I am feels a little vulnerable.
Over the past few years I have struggled with my self-worth in this area. Like a lot of women I wrestle with the demons of "too much" and "not enough". I am too much this and not enough that. Too much structure, not enough spontaneity, that kind of thing.
A tension exists for me in loving and accepting who I am, on one hand, and on the other, working on areas of weakness. But after a long season of pushing against and through weak areas, and feeling not stronger for the experience, but broken, I've planted myself on the loving and accepting side of this tension. And how I manage our home is a big part of that.
I thrive in a well-run home, and I'm the one who runs it around here. Home management and home making has supported my healing and recovery and is foundational to my overall health and wellbeing.
I'm the heart of our home.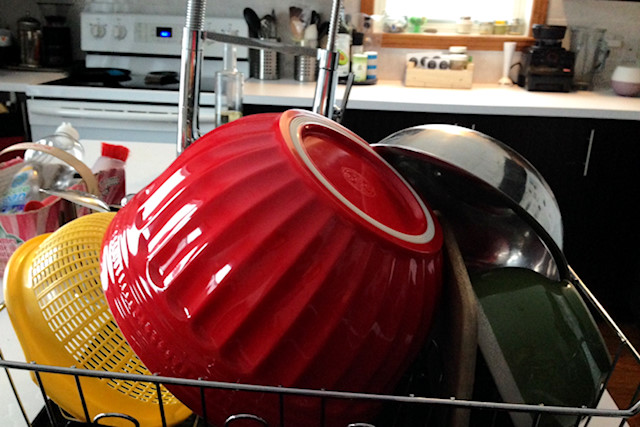 I don't mean that in an idolatrous, "life revolves around me", kind of way. I say I'm the heart of our home because my main job is to love and care for my family by cultivating an environment that builds strong relationships, first and foremost. The heartbeat of our home is these relationships, and my primary job is to nurture and tend those.
I'm guessing many moms can identify with this mission, but the way we go about doing this can be vastly different. Home cooked meals, gardening, and clean floors are not the end aim, nor are they necessarily the means.
I love an organized, clean home and predictable household routines. Those are my means. I love well in those spaces. Which is not to say I don't love my family if life falls out of those parameters but we all have zones in which we really thrive, and that's mine.
I am at ease within structure.
Making systems, following them, tweaking them, and getting stressed out when I can't systemize something - this is just who I am.
Acknowledging and remembering to be Renee (borrowing from Gretchen Rubin here) has been a very affirming practice for me in the past few months. Of course I had to do a bit of soul-searching and coming back to center to find Renee, but I found her, puttering happily in her home, making order.
I love reading the details of other people's lives. I'm a detail person and highly practical, and I'm interested not just in what people do, but how they do it.
I started writing this post a couple weeks ago and it turned into five thousand words so I'm going to break it up.
Today, you get the introduction, the part you just read, and the Big Picture of our life these days.
In the following days you'll get: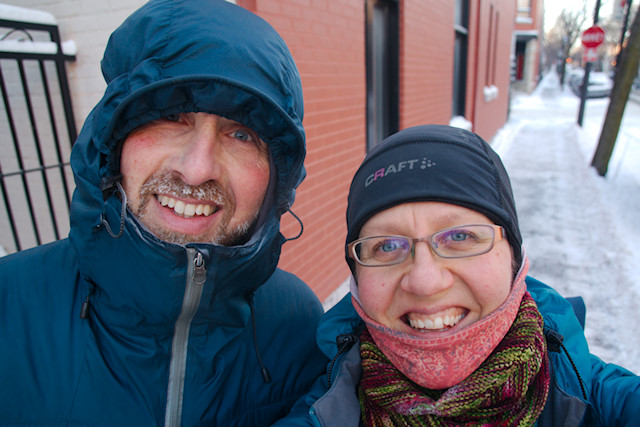 Big Picture - what life looks like
Damien is the "income-earning" parent/partner. I'm the "manage home life and oversee kids" parent/partner. This has been the arrangement for most of our marriage, except for 2011-2014 when we were trying to merge these roles together and share both jobs. I'm starting to work on an income earning project and I have some writing on the go that may "become something", but my pace in that department is slow and steady.
Damien is self-employed and though he technically "works-from-home", he works both at home and at his favorite cafes. He "commutes" by bike, on foot or public transit.
We homeschool our three teenagers, two of whom are in high school. Most of their projects, studies and school work is done independent of my involvement. I am the curriculum master-mind. I gather and find resources. I create a home environment and schedule to support learning. And I listen and guide. Most of the "instruction" is outsourced. Damien is the primary go-to and support person for Celine's studies, by virtue of expertise and personality.
We live in Montreal. Location really does factor a lot into what your daily schedule looks like (commutes, shopping, access to nature, etc. )
We're members of a homeschool co-op this year that meets Mondays and Fridays. This is the first significant group learning situation our family has participated in, outside of occasional sports and extracurricular classes through the years. Two scheduled days out of the house is a big change for our family. A welcome change for the kids, but it was still an adjustment for all of us.
We live in an ~1,000 sq ft. apartment. We're not responsible for any maintenance and we don't have to spend a lot of time cleaning our house, and we've done a lot of downsizing so the space, though small-ish, doesn't feel cramped.
As we always have been, we're a one car family.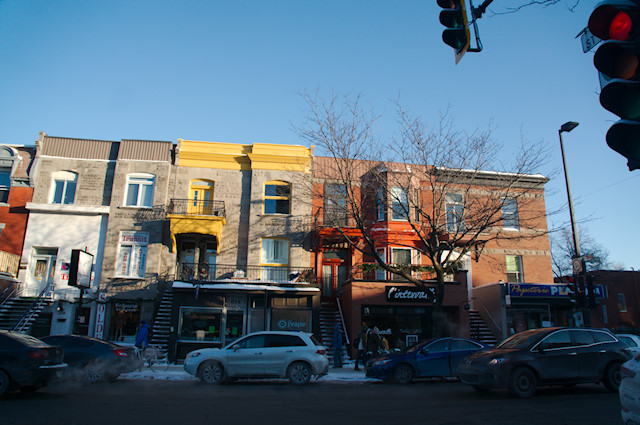 It feels a little strange to stop here but I must because the next section, Weekly Schedule is quite wordy and deserves its own post.
That's up next.
Filed Under
Part of Series
You can subscribe to comments on this article using this form.
If you have already commented on this article, you do not need to do this, as you were automatically subscribed.