Gluten Free Pancakes
May 9, 2009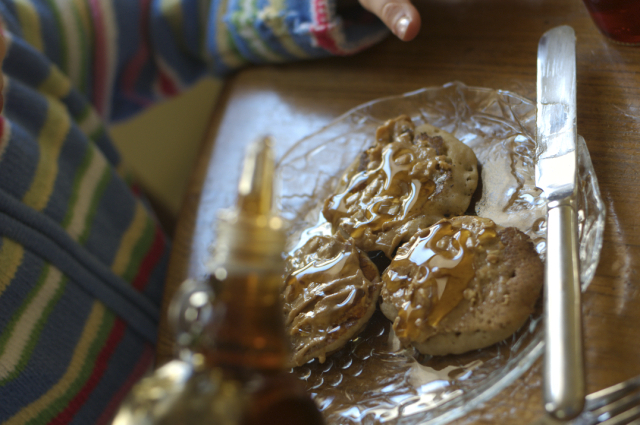 Friday morning in our house is pancake breakfast. Oh happy day! The kiddos love this Maine maple syrup laden day like no other.
And it's your lucky day too, because to kick off my new "in the kitchen" blog posts I'm going to share not just one, but three recipes. If you scroll ahead a bit you'll see they're really all a part of the pancake recipe so don't get yourselves too excited. But still, three-for-one is a pretty good deal!
First, the specs on this recipe.
These pancakes are vegan, gluten-free, corn-free, oil-free, sugar-free, and surprisingly good.
Corn-free? Well duh - aren't most pancakes corn free? Not if you use baking powder they aren't. Damien gets rashes when he eats corn and did you know that there is corn in nearly everything? So, not only do I make my own gluten-free baking mix for pancakes, I also make baking powder from scratch (pat, pat, pat on my back).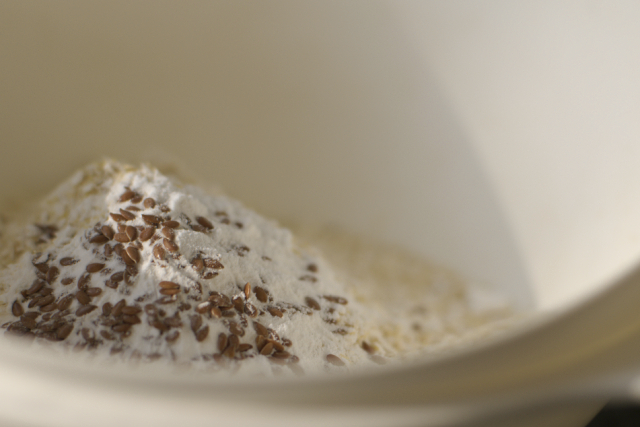 Also, just to clarify, although the pancakes are sugar-free the kids and I like a generous serving of syrup (the real stuff of course) on top. Damien prefers his with loads of fresh fruit. Enough introduction, on to the three part recipe:
Corn-free Baking Powder
1 part baking soda
2 parts cream of tartar
2 parts tapioca starch
Mix up a bunch and store in jar. Use as you would "store-bought" baking powder. Cream of tartar and tapioca starch can be found at health food stores and buying clubs.
Gluten-free Baking Mix
I usually double this to have lots on hand. Mix ingredients well and store in airtight container. Use instead of wheat flour in recipes, may need a little less liquid ingredients. Cannot be used for bread baking but works well for quick breads, muffins and cookies.
3 cups brown rice flour
1 cup garbanzo bean flour
1 cup potato starch
½ cup tapioca flour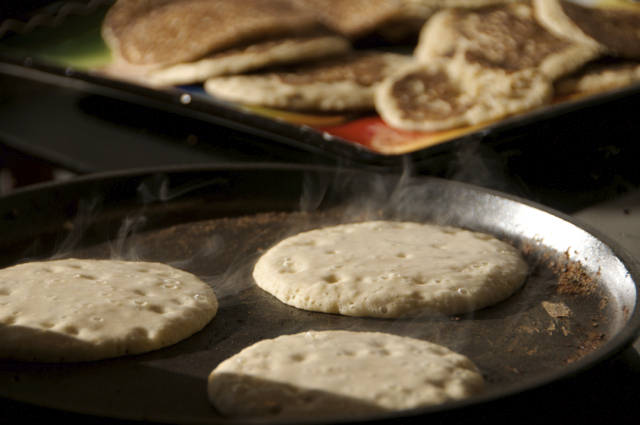 Gluten-free Pancakes
Dry Ingredients
2 cups gluten-free baking mix (you could use a packaged mix but making your own is so much cheaper)
1/2 cup quinoa flakes
4 tsp baking powder (when I use store bought the pancakes are flatter)
1 tbsp flax seeds
pinch salt
Wet Ingredients
1 small banana
1 cup soy milk
1 1/4 cups water (add more if necessary)
Directions
Combine dry ingredients in bowl.
Heat griddle/skillet on stove.
Blend wet ingredients thoroughly in blender, a small hand blender works great.
Add wet ingredients to the dry mix and stir to combine.
Using 1/4 measuring cup pour cakes onto pan, flip them with tops bubble up. 
Notes
I make these pancakes on my seasoned cast iron pan. After each use I wash it and rub in a little oil so I don't need to oil the pan before frying. This recipe serves our family of 5, with fresh fruit.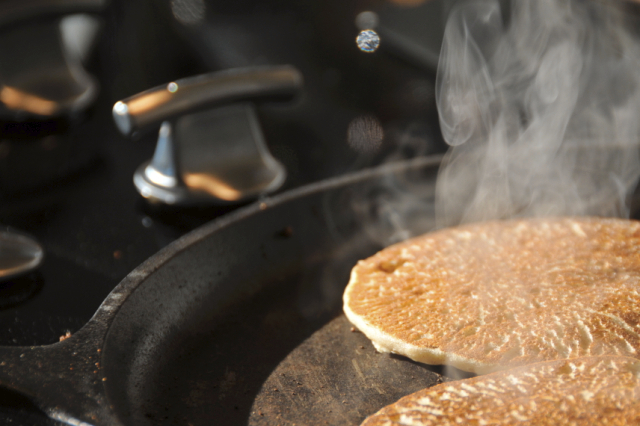 Renee Tougas participates in affiliate marketing, including the Amazon Services LLC Associates Program. Whenever you buy something on Amazon from a link you clicked here, I get a (very) small percentage of that sale. See disclosure for further explanation.
Filed Under
Resource Library
You can subscribe to comments on this article using this form.
If you have already commented on this article, you do not need to do this, as you were automatically subscribed.