Give Someone You Love (You!) The Gift of Health
December 19, 2011
I am so pleased to take some time today to mention a few wonderful resources to help you on your journey to health and wellness.
Gifts to give yourself.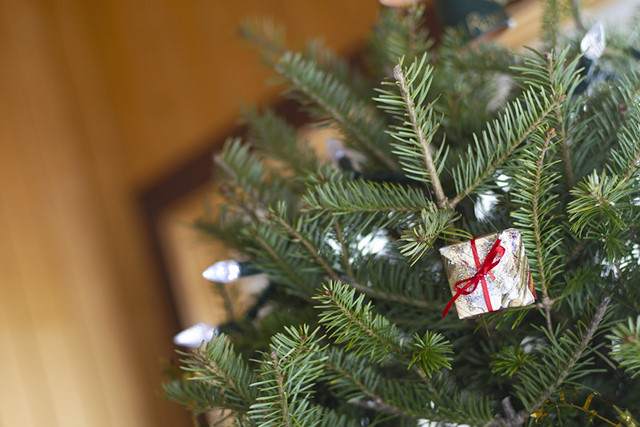 I'm passionate about feeling great.
I love the way my body feels after a day of hiking or a brisk afternoon walk. I love the way I feel when eating clean, nutritious and wholesome food - energized and vibrant.
And I love getting my usual eight hours of sleep a night (I'm not trying to make you mama's with little ones jealous, honestly. I was there but I made a point of napping almost every day during that stage of life, nearly five years, to not be running on empty).
I just love the way I feel - healthy.
I wish I could give that gift to each of you. Second best I suppose is directing you to resources that can help you achieve that.
Whole Food Kitchen
I'm so super pleased to announce that Heather is offering a three month course, starting February, called Whole Food Kitchen.
I had the privilege of contributing to her summer 30 Day Vegan Course and I can't recommend enough the quality of Heather's teaching. If you read her blog (one of my faves) you know who she is and why you'd like to join her course.
In Heather's words, "You will find my classes infused with a non-dogmatic, inclusive approach to nutrition. In life and in food, my focus is on simplicity, patience, keeping it real, and common sense."
Heather's the real deal and I'll just tell you upfront I adore her (if this feels like I'm giving a sales pitch for a friend, I am).
If you're thinking of joining the course, don't delay. Heather is extending her "Bring a Friend" deal till tomorrow, Tuesday, Dec 20th.
I've started writing my pieces for the course and I can't wait to participate with all the other lovely contributors. I'm so happy to be a part of this - joining amazing real-life people to teach and encourage others in health and wellness.
Designed For Wellness
Someone who shares a similar passion to "equip moms to live vibrant lives" is Lisa Bryne at WellGrounded Life.
I read Lisa's blog and subscribe to her e-newsletter and am continually impressed with the quality and content of what she shares. I especially love her videos. Some of those resources really helped me on my journey this year - discovering who I am and identifying tools for taking better care of myself.
This summer I wrote a whole post on why I love Lisa's material so much. You can click over to read it if you want to know why I recommend her material so highly.
I'm happy to promote Lisa's life changing work on my blog. I'm also an affiliate and earn a small commission if you sign up. I hope I've established myself enough as someone who only recommends what I love, so you know this isn't a money grab for me (just have to say that).
Lisa is currently running a special offer on her course Designed For Wellness (you were designed to live life to the full - believe it). Till Thursday, Dec 22nd (New Years Day!) she is offering a two for one registration deal. Anyone that signs up for the course can gift a registration to another woman (or they can go halfsies on the registration fee). Good deal.
Lisa also has some great free videos you can sign up to receive here. Free, that's a price we all can afford this time of year.
Real Food Matters
I want to remind you all that my dear friend and mom, Karen Toews, has a nutrition blog Real Food Matters. My mom has the creds, the experience and true heart's desire to help you achieve better health.
Mom regularly posts great recipes on her blog (my mom is an amazing cook!) but did you know she offers personal nutrition consultations? This summer we lived with my parents and I was "behind the scenes" to see Karen work hard to deliver the best to her clients. You're in good hands with my mom.
The heart of a mother (& grandmother), the years of experience as a cook, the knowledge of a Registered Holistic Nutrtionist - I know my mom and I know she wants to help you be a "best" version of yourself - active, vibrant, energized - healthy!
~~~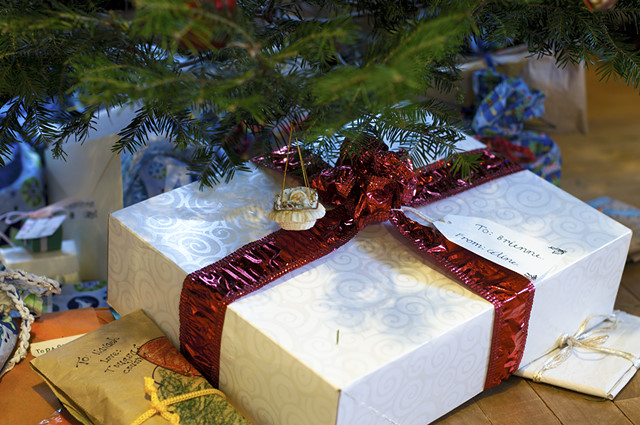 Taking care of our health - it's the best gift to give ourselves anytime of year. I encourage you to check out any of these three fabulous women to help kickstart your own path to better health.
PS. Don't want till January 1st. There is no day like the present to make your health a priority.
Renee Tougas participates in affiliate marketing, including the Amazon Services LLC Associates Program. Whenever you buy something on Amazon from a link you clicked here, I get a (very) small percentage of that sale. See disclosure for further explanation.
You can subscribe to comments on this article using this form.
If you have already commented on this article, you do not need to do this, as you were automatically subscribed.