Festive, Frugal & (almost) sugar free ~ Our Harvest Halloween Party
October 31, 2009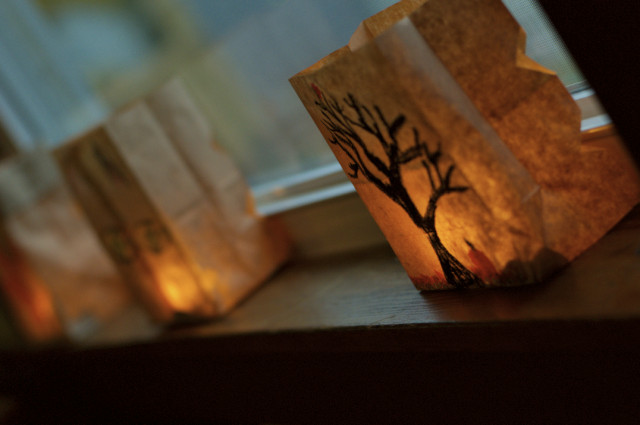 I have always loved the fun of pumpkin carving and getting the kids dressed up. I especially love walking the neighborhood, kicking up crunchy leaves while my children run and scamper up walkways, ringing doorbells and shouting trick or treat. But not this time.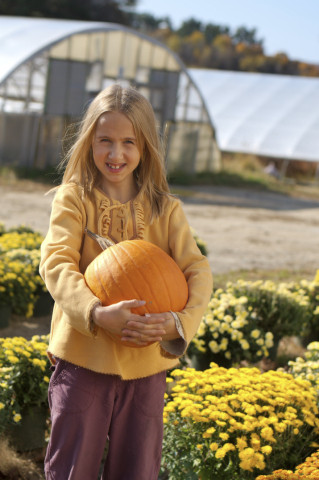 Every single year we feel day-after trick or treat regret. What to do about all that candy?
This fall and winter, during the season of nasty colds and flus we are being extra vigilant about the amount of sugar we eat to help keep our immune systems functioning in top form. We are all limiting ourselves to one sugar treat each week - one dessert, one cookie or one soda (you get the idea).
Each family member gets to choose their poison. Me? I'm preferential to cookies. Damien and I were willing to make a small exception for halloween candy but not to have bucket's full of the stuff in our house. Our children's health and well-being is important to us. But that doesn't mean we don't want them to have fun. So the kids and I planned a party.

I'm sharing a few of the details here and they are not specific to the halloween season and you could incorporate them into any fall festivity.
Harvest Halloween Party:
Food
What's a party without food? I wanted the food to be seasonal, tasty and easy to prepare. These Pumpkin Biscuits with Cranberries fit the bill. I sweetened them up with 1/4 cup sucanat (minimally processed sugar). All the guests and my kiddos gobbled these down, even the self-proclaimed "picky" ones. I served them with local apple cider and I had planned to make applesauce but ran out of time.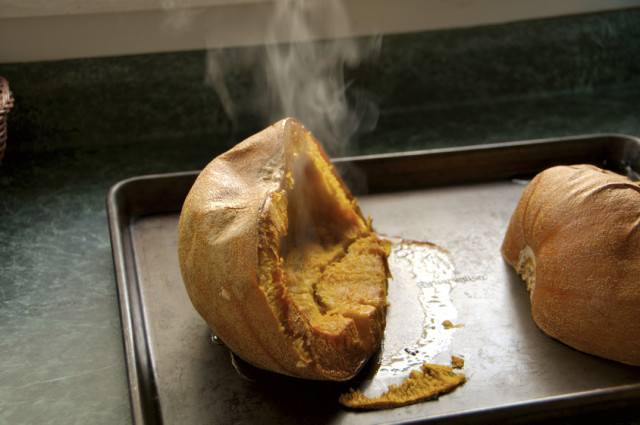 Decorations
Decorating this time of year is so easy with all the natural fall beauty.
My children had carved pumpkins earlier in the day and we lit these. We also made paper bag lanterns by drawing (in oil pastels, you could use anything I suppose) pictures on brown paper bags. I rubbed a bit of coconut oil on the paper after they were colored to help "illuminate" the designs - not sure if it made a difference but they sure looked pretty lighting up the steps and window ledges inside. We put a few rocks in the bottom with the t-lights to hold them upright in the wind.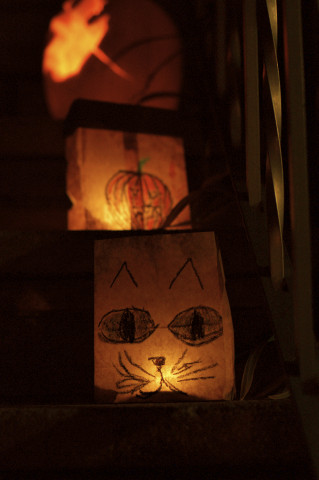 Activities
First of all it was a dress-up party and the kids all had such creative costumes. Our kiddos wore the costumes they had prepared earlier this month.
We did 2 crafts and one run-around activity. The first craft was to make gourd "pets", kind of like making pet rocks. We bought a bunch of funny little gourds from a local farm and at the party the kids glued googly eyes, feathers and sticks to create their own little "thing". Some looked like geese and others were decidedly extra terrestrial in nature. The second craft was to make these leaf masks from 5 orange potatoes.

But the best activity by far was the clothesline maze and I'm so thankful the weather co-operated. Remember the fun my kiddos had running through the sheets earlier this spring?
Well that experience got me thinking, perhaps I could make a maze out of sheets and blankets hung on our clothesline. Yesterday morning I emptied our linen shelf and spent an hour or so creating a maze in our backyard. The party was at night, so it was dark and the kids ran through many times, getting lost and finding their way, squealing with delight. I was so pleased with this stroke of genius, and my mama's heart was happy that I'd done this extra special thing for my kids.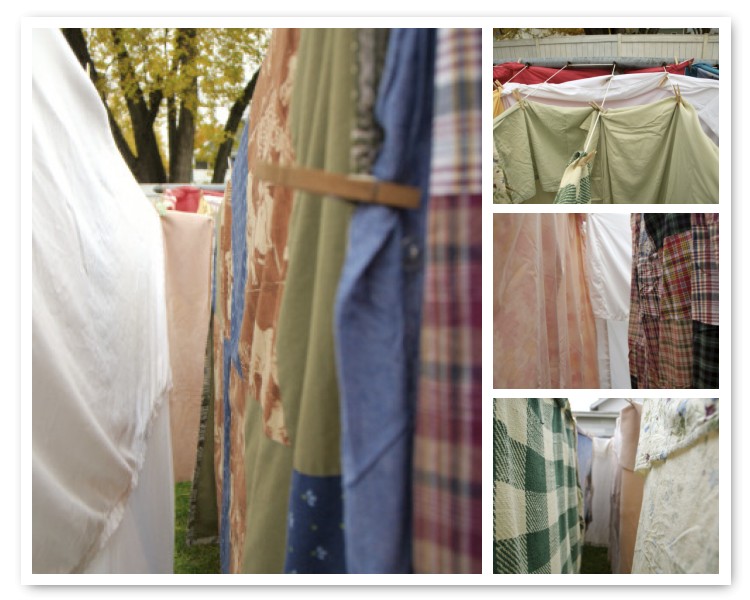 And that was the party. Tonight we're going out for supper to the college where Damien works, they have an amazing (& inexpensive) dining services, and we'll let the children choose both a dessert and a chocolate bar from the little store. It is halloween after all, time for a little indulgence!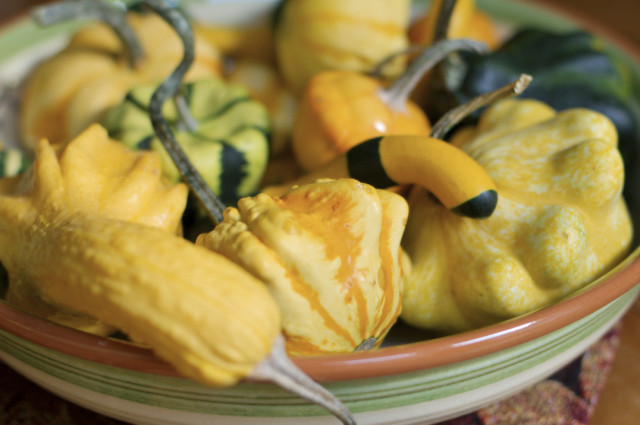 You can subscribe to comments on this article using this form.
If you have already commented on this article, you do not need to do this, as you were automatically subscribed.