Felted Wool Snakes and Other March Creations
March 31, 2009
It's been a busy month of crafting around here. I know that soon the activities will move outdoors (not today though, it's rainy, cold, gray & blah) so it was good for the children to spend this last month of winter felting, stitching, painting and sculpting.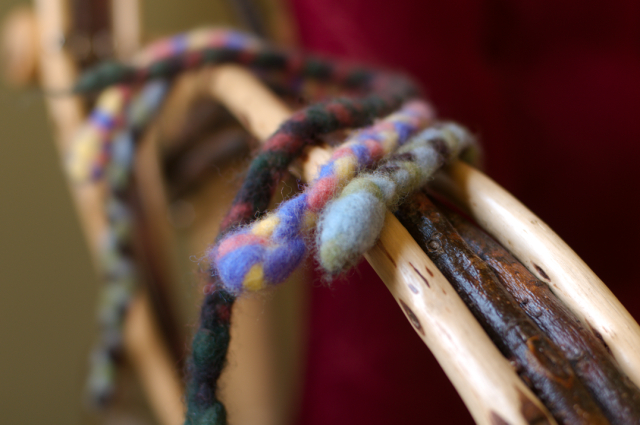 I'm always so proud of what my children create and I love to share their creations here but I thought I should also include a quick how-to in case you wanted to join in on the fun.
Felted Wool Snakes
Supplies: The only thing you need to do this activity is wool rovings. We were lucky enough to get some at the fiber farm we visited on Maine Maple Sunday.
From what I can tell (and I'm no fiber artist) rovings are balls of wool that have been carded but not yet spun into yarn. They are soft & fluffy but have some length because of being carded. (Please someone correct me if I'm wrong). Unfortunately I didn't take photos of the rovings before we started the project but you can see photos and order rovings here & here. Or even better, find a local fiber farm and buy some there.
Each kiddo bought 3 little colored balls, or I should say Nana did since she was visiting at the time. Unwound, our "balls" were about 2 feet long. Come to think of it this would be a great little birthday craft/activity. The kids could make the snakes and, if they were washed quick enough, take them home instead of the usual throw-away-junk-toy goodie bags.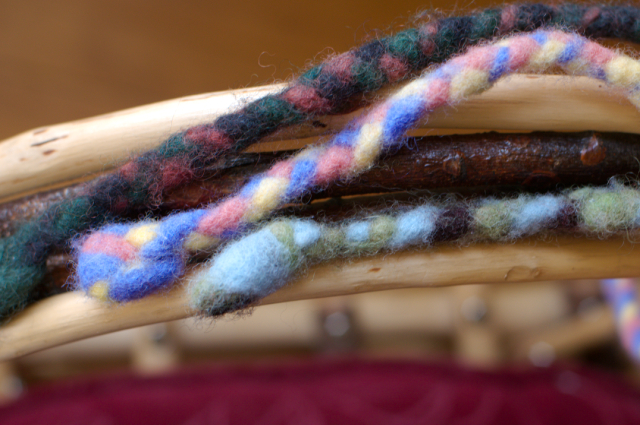 Instructions:
Stretch your 3 colors of wool into roughly equal lengths. If you break the wool, no problem. Just lay the two pieces together (with a bit of overlap) and after washing you'll never know.
Tie a knot at one end, leave a bit extra on the end if you want a head "lump". You'll come back to it in a minute.
Braid the 3 pieces till all the wool is used. Weave whatever loose bits are left at the end back into the braid.
Go back to the head area and wrap the extra length around the knot and poke ends into the braided body. Don't worry about picky ends & a loose braid it will shrink and tighten up.
Wash the snake in soap and hot water, with lots of agitation. This is the process that actually "felts" the wool. You could do it by hand for extra sudsy fun or you could do like we did and throw the snakes in with a load of laundry. Just remember the water has to be hot (yes we did do this one load with hot water, normally we use cold).
Remove snakes from wash, hang dry (you might be able to use the dryer I'm not sure, we don't own one) and play.
My kiddos loved this because it was a quick craft with a nice result. I liked it because it used natural materials (no hot glue or googlely eyes) and was a hands-on fiber art experience. To take this craft further you could check out these books. I read both to my kiddos last year when we participated in a wool carding field trip with homeschool friends. Yes, homeschooling really is this fun!
A Symphony for the Sheep Mary Azarian is one of our favorite woodcut illustrators. We loved this book.
Amasa Walker's Splendid Garment Ha! And you think a trip to the store to buy new clothes is a chore! This book will give you a new appreciation for your clothes and the fact that you didn't have to raise the sheep, shear the sheep, card the wool...
If you decide to try making felted snakes or any other felted craft please share it with us. And now for our other projects this month:
Celine's Knitting Bag
The girl not only knits she sews (I'm beaming). Celine designed & sewed this bag for her knitting projects. Currently a pair of fire engine red wrist warmers.
Pottery Painting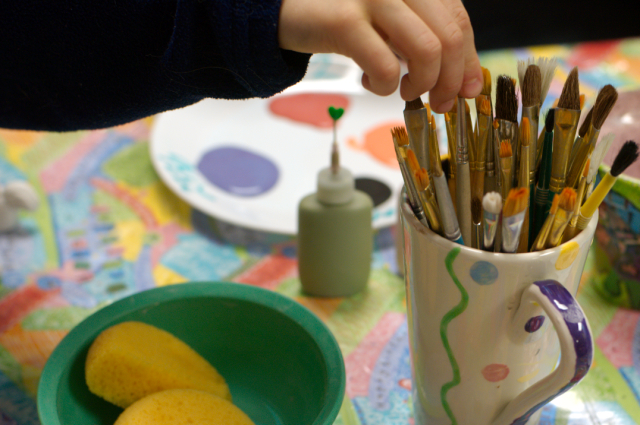 For Laurent's birthday we planned to paint pottery at one of those pottery painting places (you know what I mean). But then he burned his hand so we rescheduled for March. Perfect timing really. Spending March days creating is a grand use of a mostly cold, snowy, muddy & windy month.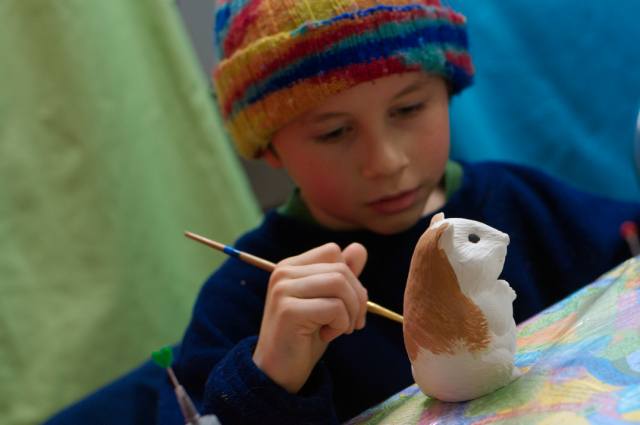 I even got in on the action and painted myself a cheery mug.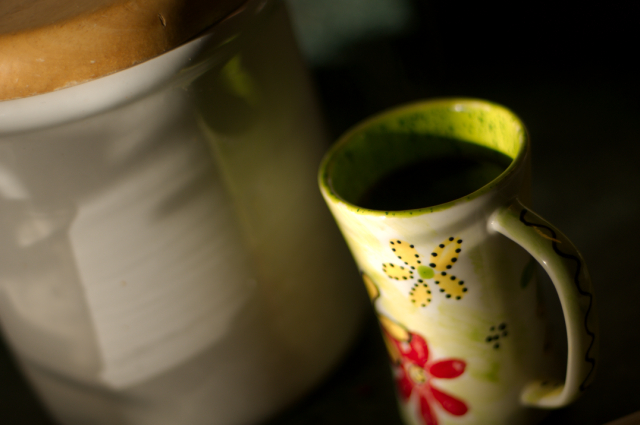 Clay Creations
My children LOVE etsy and I'm fairly comfortable with them surfing mostly unsupervised in that space. When they came across these Dragon Snails they just had to make some for themselves.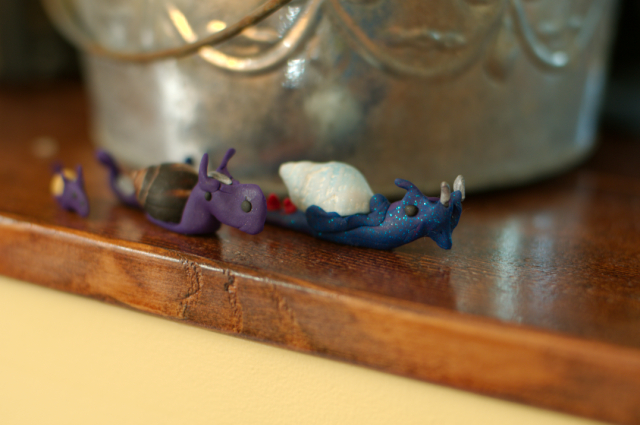 A month of creating, dreaming & sharing.
What has your family been making this month?
Renee Tougas participates in affiliate marketing, including the Amazon Services LLC Associates Program. Whenever you buy something on Amazon from a link you clicked here, I get a (very) small percentage of that sale. See disclosure for further explanation.
You can subscribe to comments on this article using this form.
If you have already commented on this article, you do not need to do this, as you were automatically subscribed.